A New York visit cannot happen without seeing art in every corner of the city. This time it was Lucio Fontana at the Met Breuer. For me, Fontana's slashed paintings held a sense of powerful rebirth in the act of their creation. The Met Breuer itself, designed by Marcel Breuer, is also a work of art. You can find photos of the Brutalist architecture at the bottom of the post.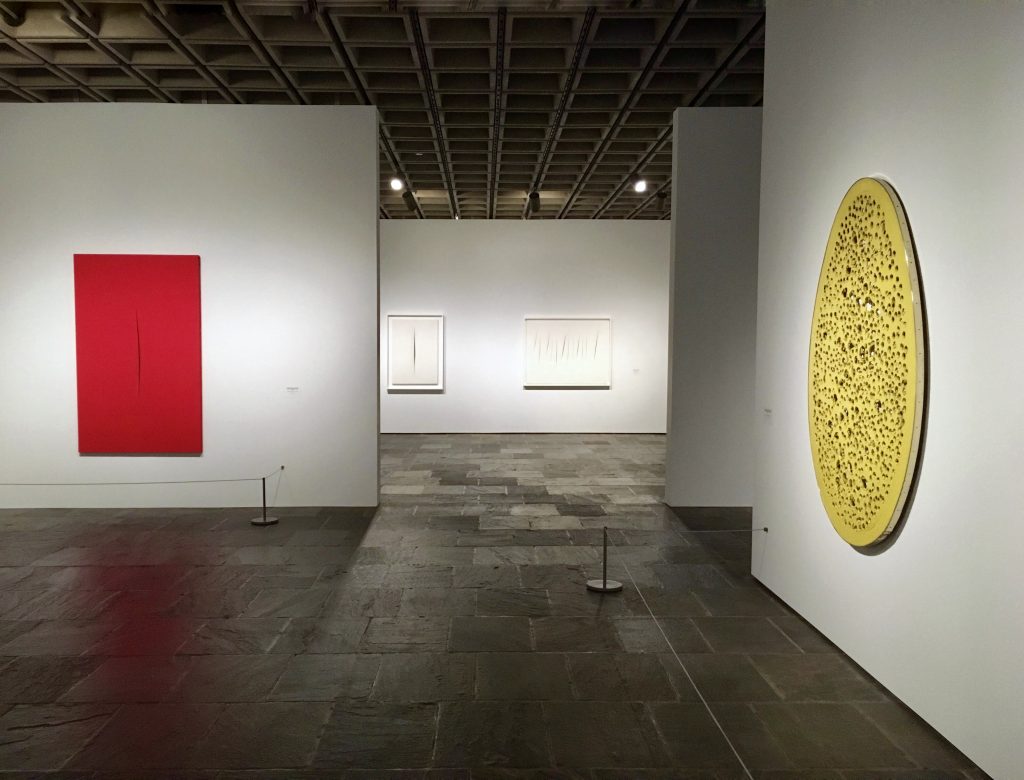 "If you film me while I make holes," the painter told the photographer, "after a while I forget you are there and my work can go on in peace. But I could not make these large cuts with someone moving around me. I need to focus a lot. I mean, I don't just walk in, take my jacket off, and trac!, make three or four slashes. No. Sometimes I leave the canvas hanging there for weeks before I am certain of what I will do; and only when I am sure I begin to work. I rarely ruin a canvas. But I need to feel in good shape to do these things.

Fontana to Ugo Mulas
Lucio Fontana
Lucio Fontana was an Argentine-Italian painter, sculptor, and theorist. He is mostly known as the founder of Spatialism. Fontana's abstract concepts transformed the idea that art can be gestures and performances instead of elaborate physical works.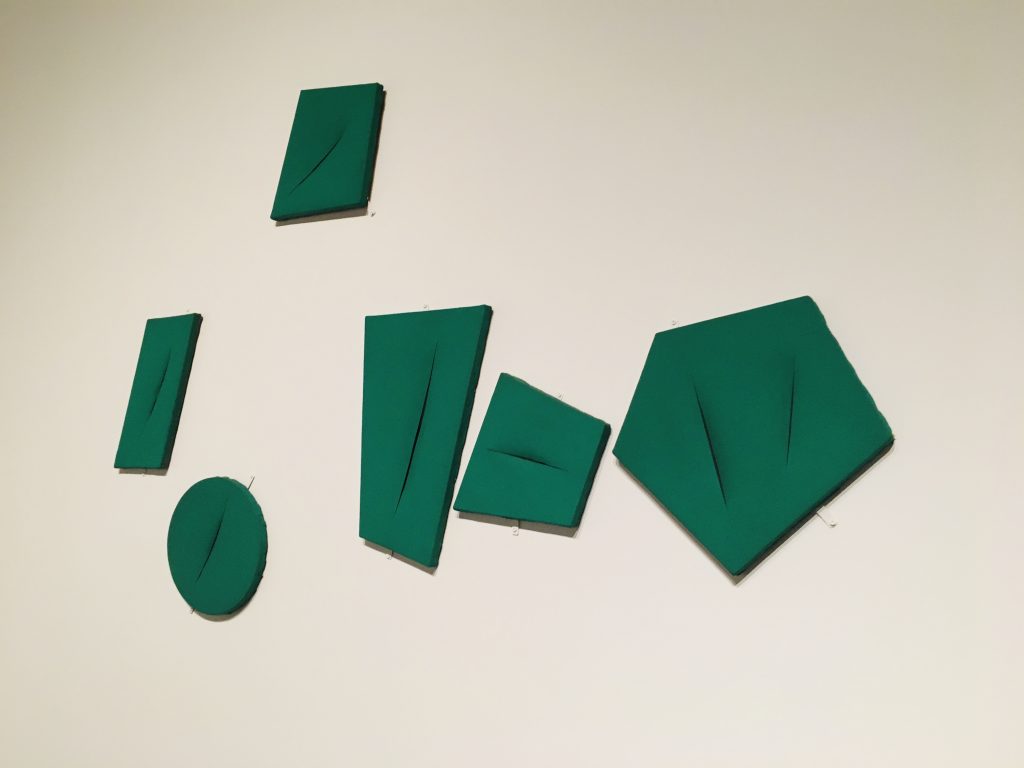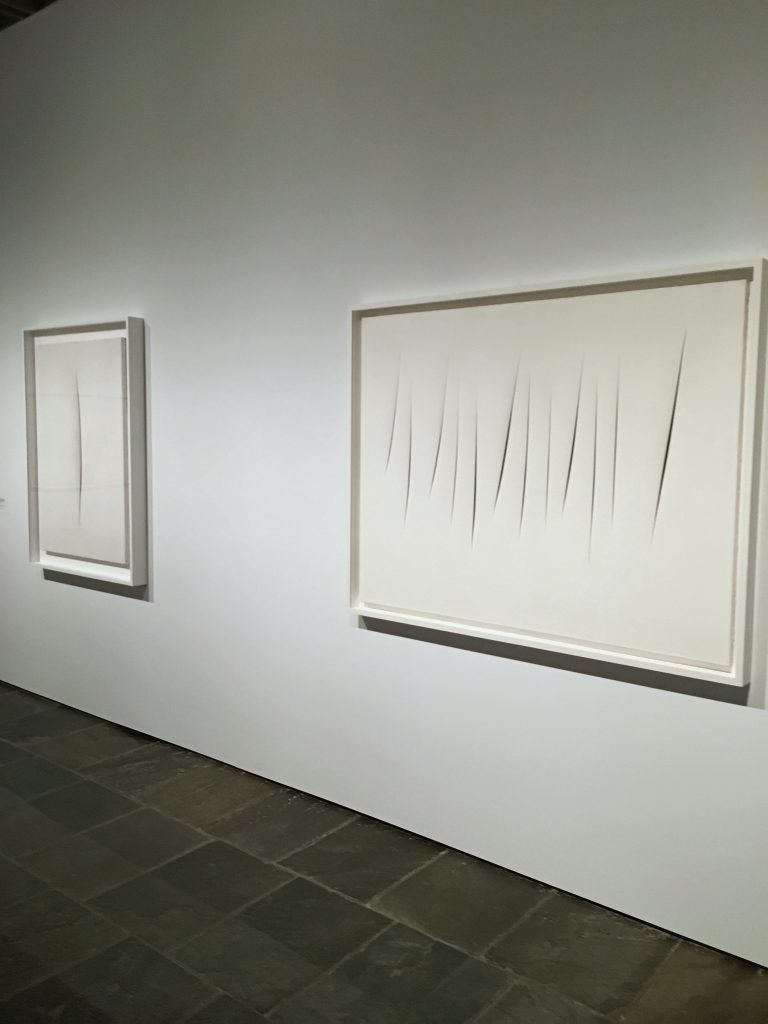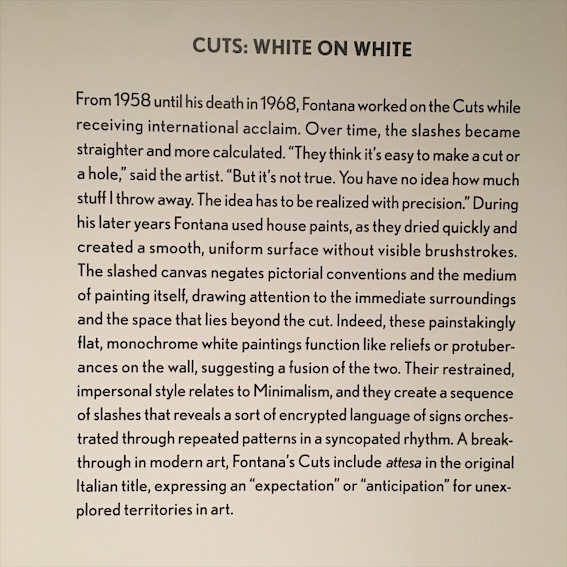 I loved this exhibition so much, because what might be observed as an act of destruction, is instead a very pure act of creation.

Tijana
The Met Breuer
It was a pleasure to enjoy Marcel Breuer's Brutalist architecture and the treasures awaiting discovery inside. They have damn good coffee, too.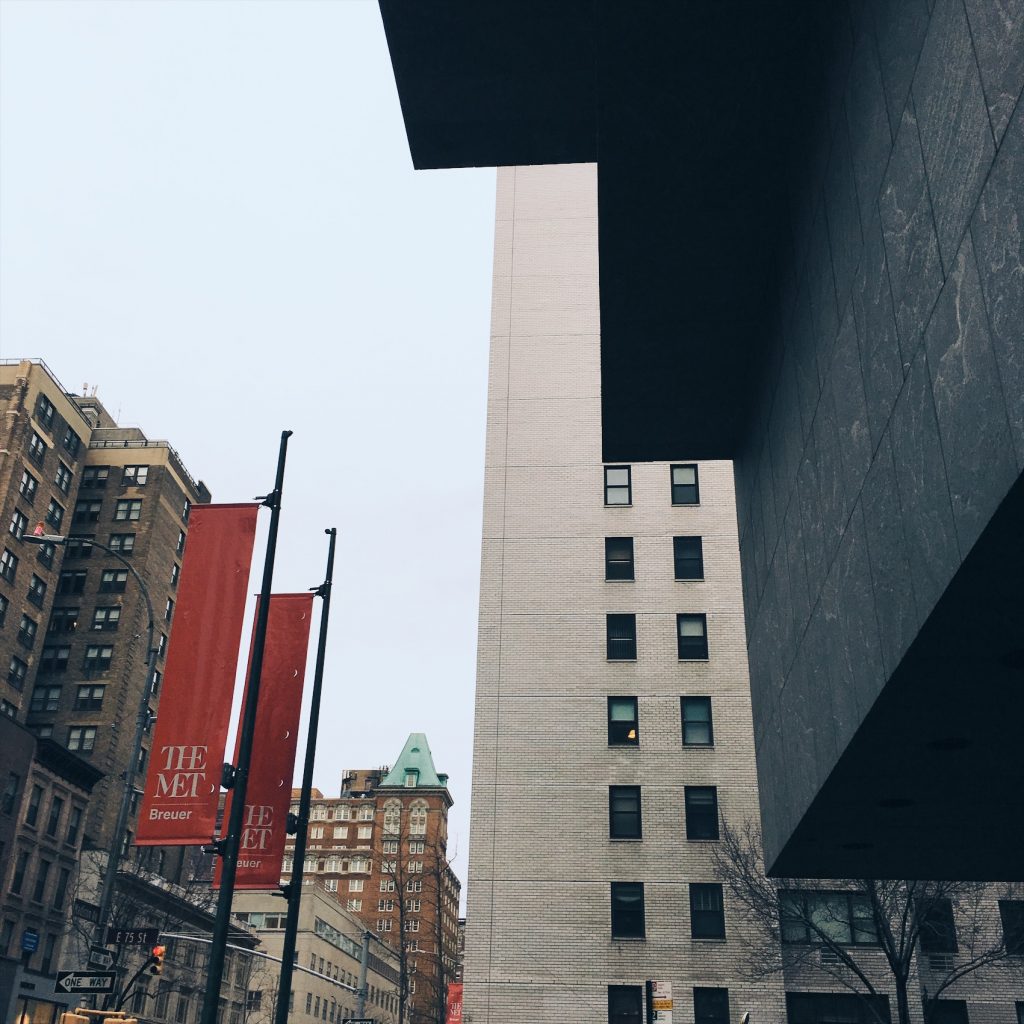 "Modern architecture is not a style, it's an attitude"

– Marcel Breuer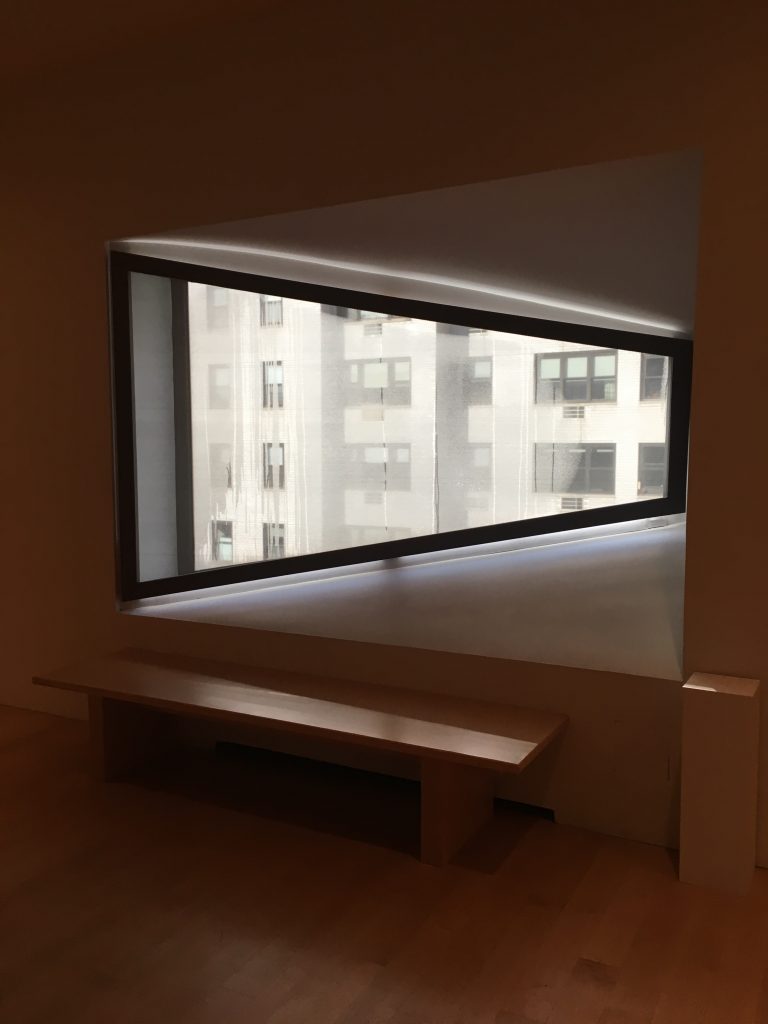 Have an affinity for Brutalist architecture? Visit the Church of the Light by Tadao Ando.