I have been long fascinated with Buckminster Fuller and wanted to make a blog post about him. Imagine my pleasant surprise when I discovered that Michael Parker, an architectural photographer whose work I follow and own, had photographed Fullers' iconic Montreal Biosphere.
"You never change things by fighting the existing reality.
To change something, build a new model that makes the existing model obsolete."

Buckminster Fuller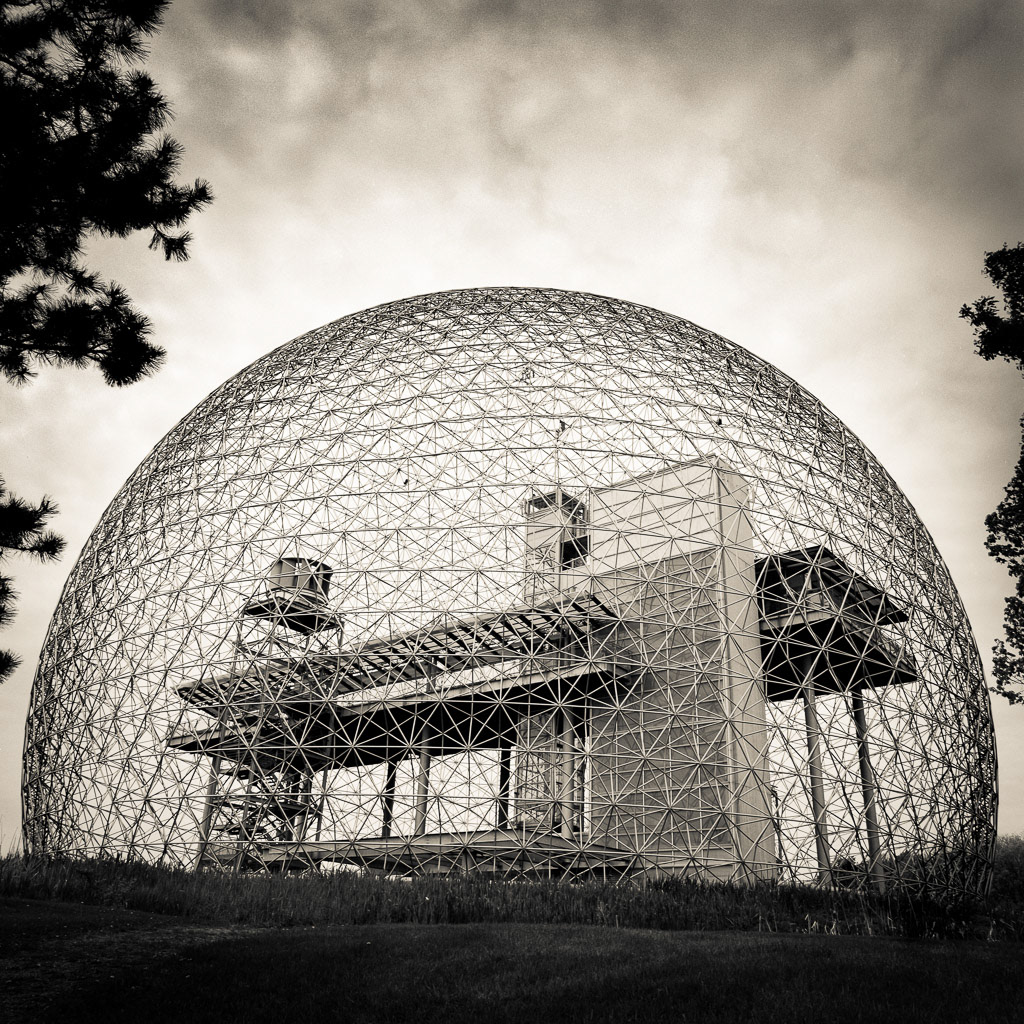 Buckminster Fuller
Buckminster Fuller defied categories. In essence, he was a renowned inventor and visionary. Fuller dedicated his life to making the world work for all of humanity. His numerous inventions are mainly architectural designs, and he also popularized geodesic dome.
Fuller was a polymath – an architect, systems theorist, author, designer, inventor, and futurist. Moreover, he devoted his life to applying the principles of science to solving the problems of humanity. Fuller's focus was on solving global problems – housing, shelter, transportation, education, energy, ecological issues, and poverty. He was also the second World President of Mensa.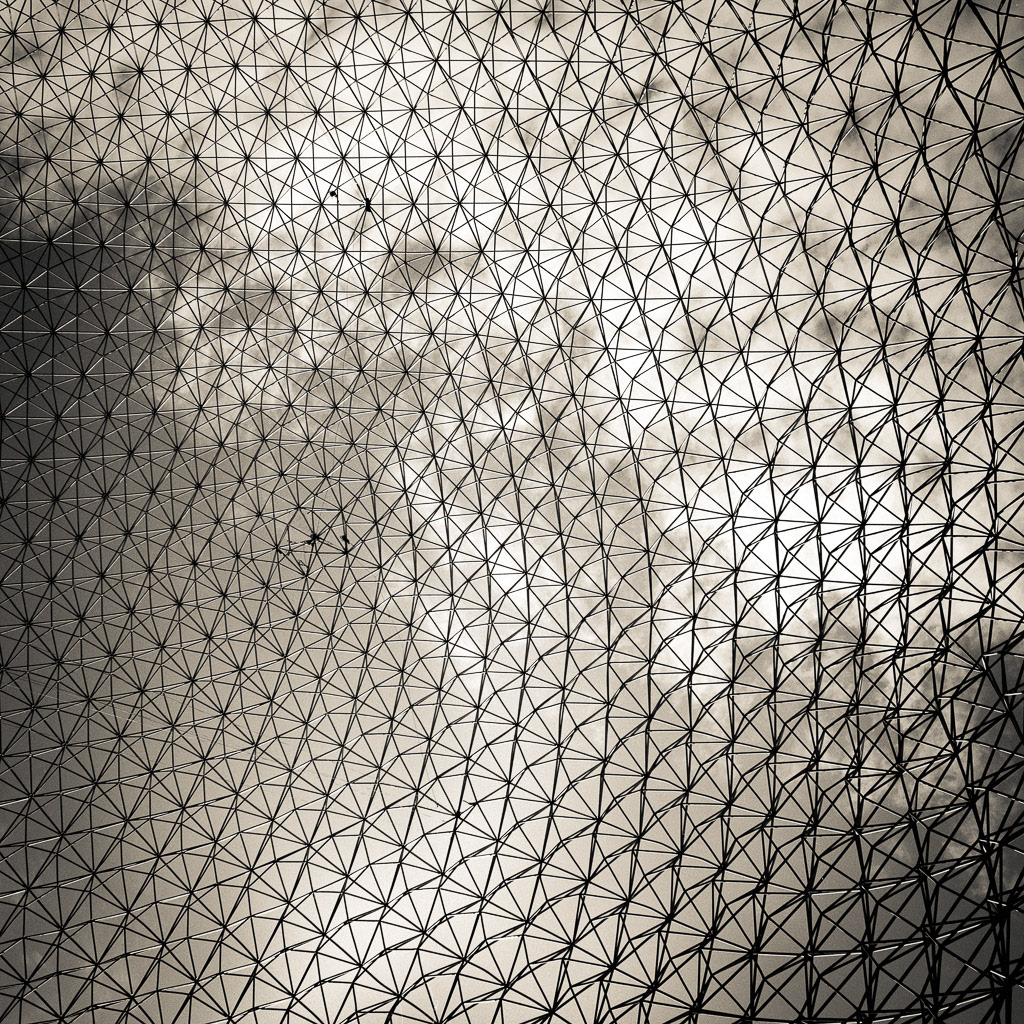 Importance of Geodesic Design
The geodesic dome was the former pavilion for the United States for the 1967 World Fair. Fuller had reinvented and popularized it because it was extremely strong for its weight. surface provided an inherently stable structure.
It was also not to complicated to erect them. The U.S. government recognized the importance of his work and employed his firm to make small domes for the Marines. They have been build in larger quantities and used for shelters, too.
The geodesic design is a perfect combination of the sturdy arch and the rigid triangle, which enables dome buildings to be extremely strong. Due to their spherical nature, dome dwellings provide a large amount of living space, while taking up very little surface area.
For example, geodesic shelters are found all around the world in various climates and still they prove to be the most efficient human shelter one can find. More specifically, the dome is energy efficient for many reasons: Its decreased surface area requires less building materials.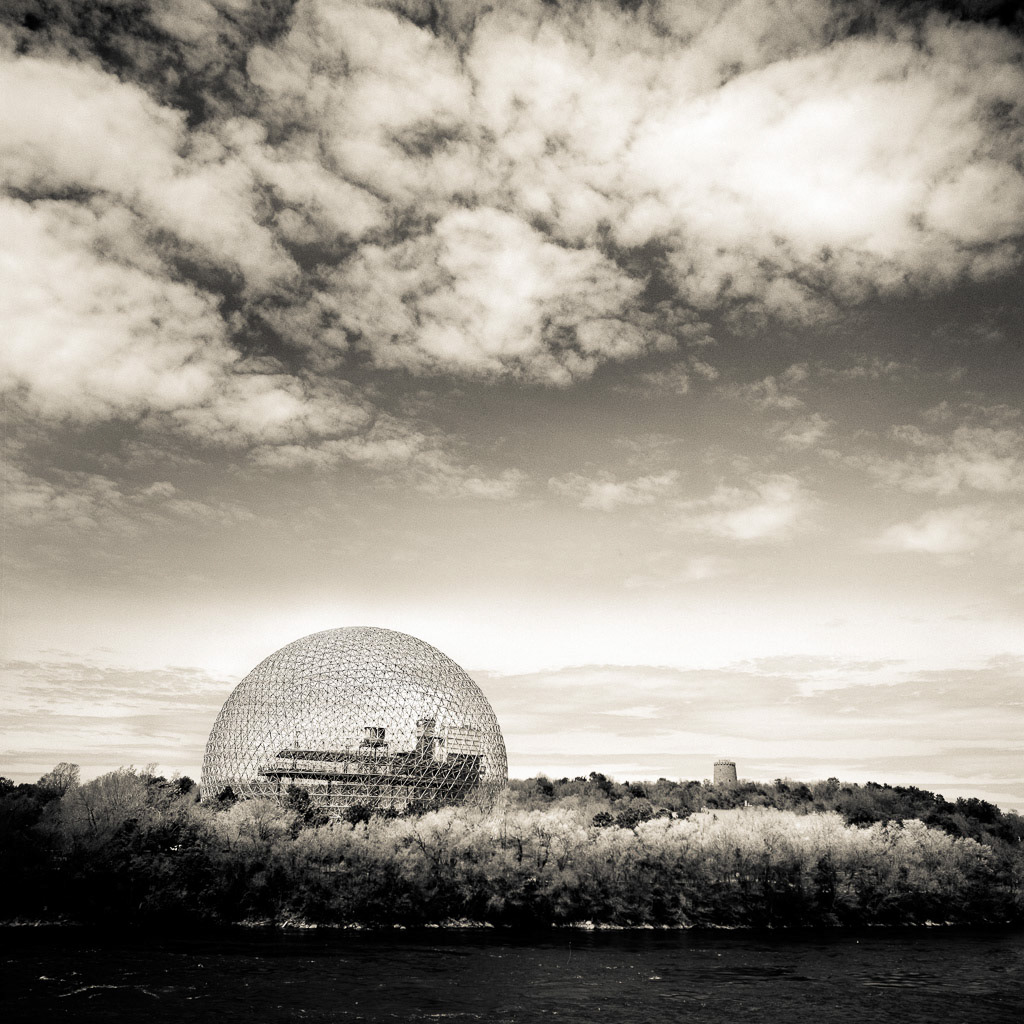 The Biosphere, also known in French as "La Biosphère de Montréal", is a museum located in Montreal that is dedicated to the environment.
The Impact of Buckminster Fuller
To date, his most well-known geodesic dome has been produced over 300,000 times worldwide. However, Buckminster Fuller's true impact on the world today is in continued influence on generations of designers, architects, scientists, and artists working to create a more eco-friendly planet.
Even though Fuller was expelled from Harvard twice, he has 28 United States patents. This is just a fraction of what Fuller did for humanity. He left a huge footprint as an early environmental activist, among many other achievements in transportation and sustainability.
For more fascinating architecture check out Tadao Ando – Church of the Light
Where it Is?