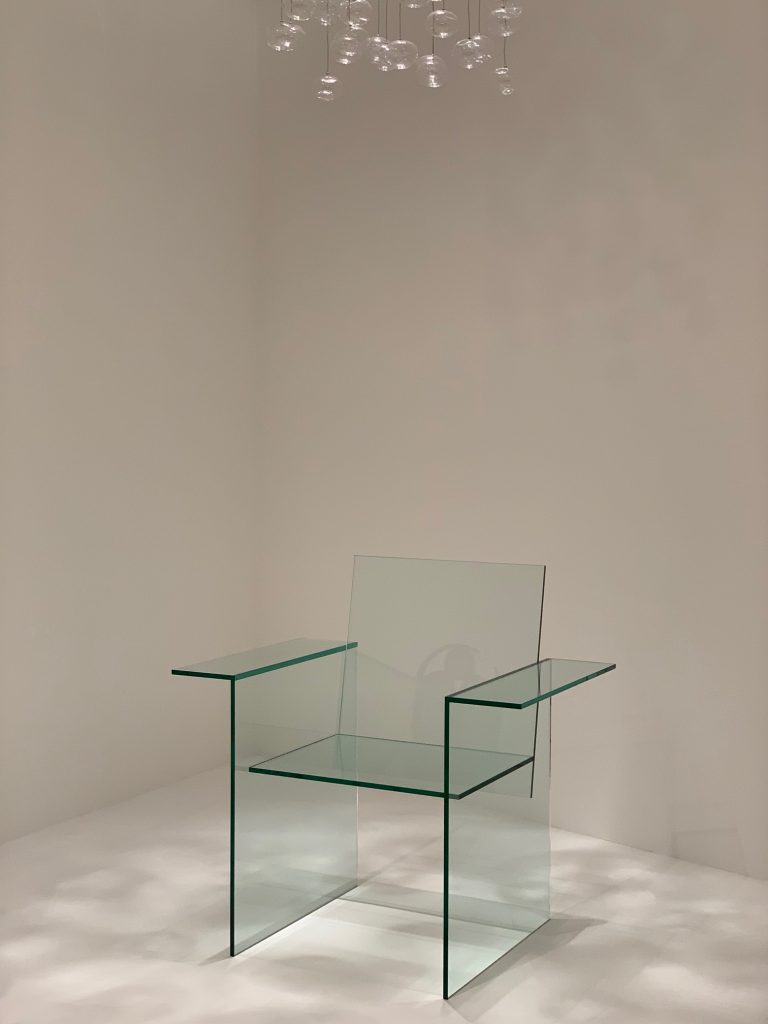 As a member of the High Museum of Art, I often take my time to enjoy just a few works per visit. During this visit, I found many wonderful pieces of iconic furniture exhibited as art. Immediately, the Glass Chair by Shiro Kuramata stole my heart.
The chair was made from laminated glass in 1976. There is such beautiful simplicity. So much so, that I came back a few times to admire it.
Shiro Kuramata. Glass Chair. Photo By Tijana.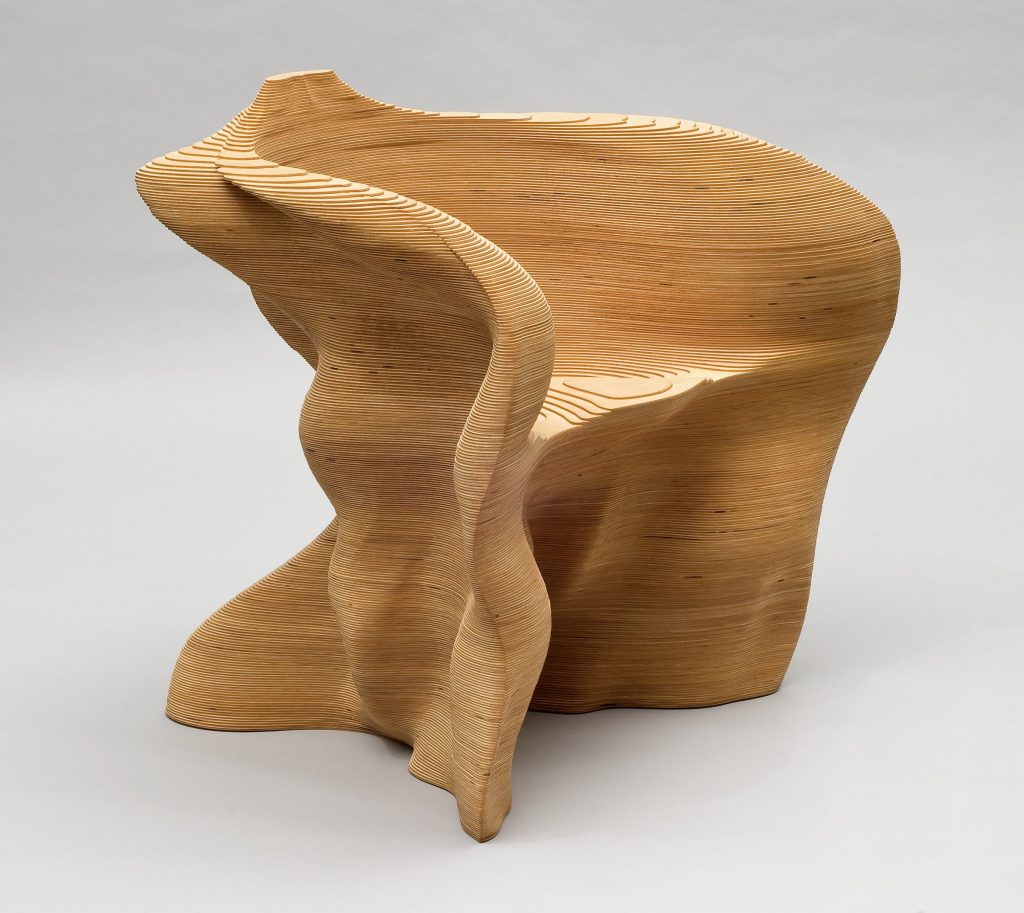 Mathias Bengtsson's plywood Slice Armchair is inspired by organic forms found in nature and cutting-edge technology. In fact, Bengtsson used a computer to analyze the shape and to precision-cut hundreds of plywood slices. Then, Bengtsson combined the unique shapes to form the sculptural chair into a functional art piece. I am always thrilled when I see art in objects that we can enjoy every day.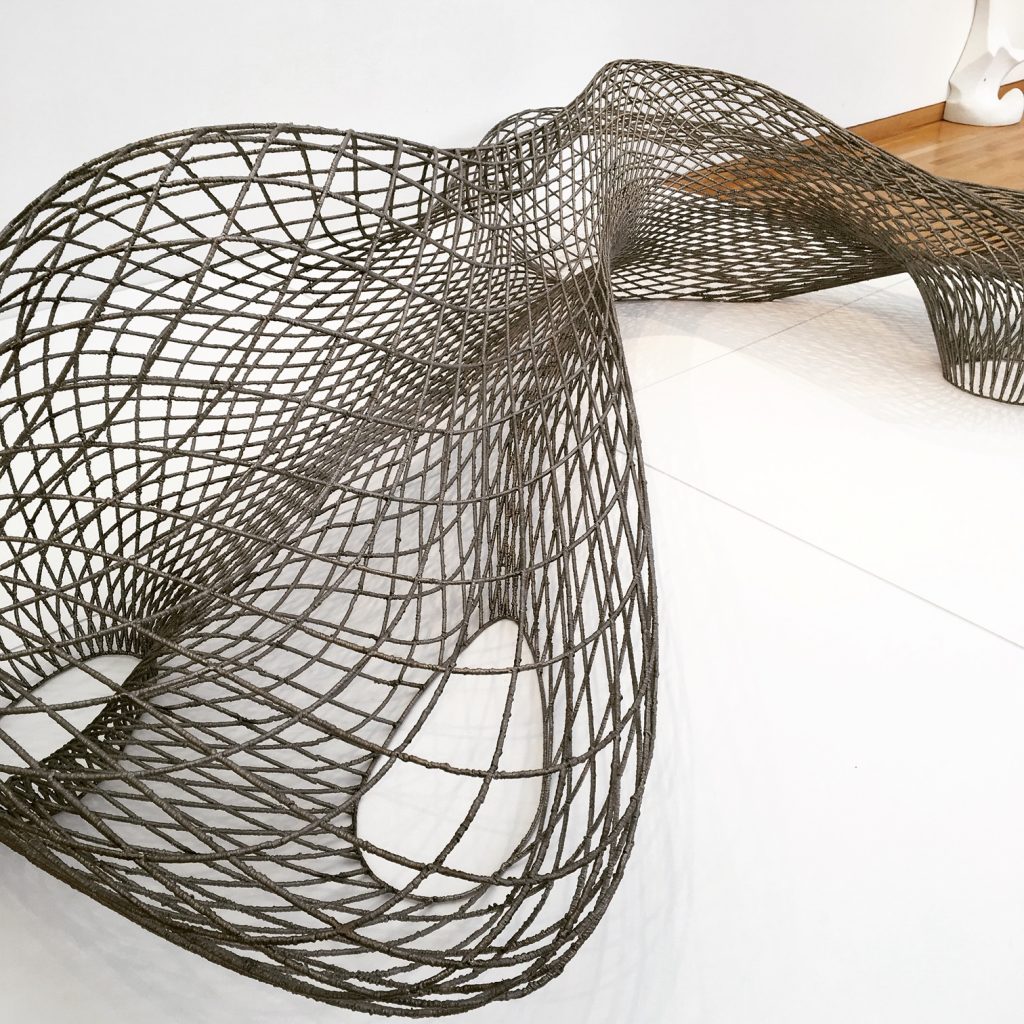 Dutch designer Joris Laarman developed the first sculptural piece created with the MX3D printer called The Dragon Bench. Incredibly, he's designed digitally printed furniture. The Dragon Bench represents Laarman's on-going explorations in fabrication through innovation in 3D printing. This chair is amazing to photograph and admire. Not only is it a seat, but also a piece of art. A sculpture. Furthermore, here is a video regarding his creative process.
What do you think, isn't it amazing? Watching science and art mix is thrilling. For more exhibits, visit the High Museum of Art in Atlanta, GA.
Another Amazing Chair Discovery
This chair was not in the High Museum of Art, but easily by design concept and originality could be. Designers name is Joe Manus. He sees the world with different eyes and transforms ordinary daily object visuals into extraordinary designs. He gives them new life and meaning. Joe has a rare gift to open your eyes to see more in what is around us. Do check his website for amazing furniture design. His company, MAN+US is a multidimensional design/ fabrication firm located in Atlanta, Georgia.
Read more about the other iconic chairs.