My hairstyles around the world adventure started by accident. Somewhere in the Caribbean, the hotel I was staying at had run out of hot water. After taking a shower at the pool my hair desperately needed to be washed, so I headed to literally the first hair salon I found.
After that, hairstyling around the world gradually became an addiction. I was curious about how my life would be if I lived in any of these places. What would life be like if I did regular things like going to market or to the hair salon to style my hair?
Every hair salon in the world could be its own story.
France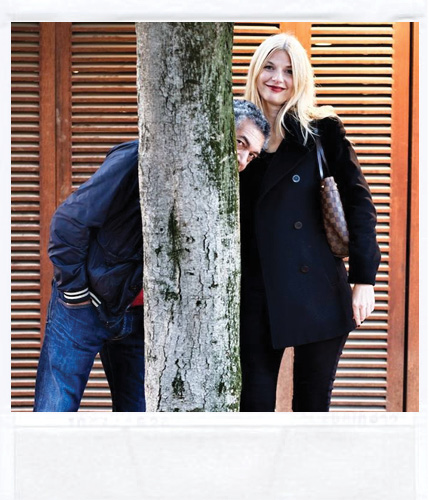 Strolling around Paris with my photographer friends after freshly done hair. Photo by Daniel Waks.
Finland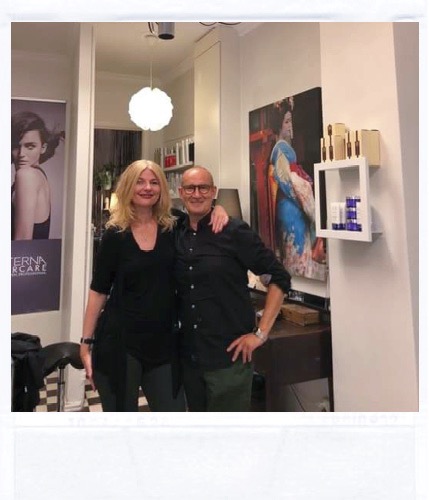 The best place to be – Misha's Salon in Helsinki. I had been caught in sudden rain, came in completely drenched, and look at the result after! Not to mention the legendary hospitality, with a bespoke glass of champagne and delicious cake.
The Netherlands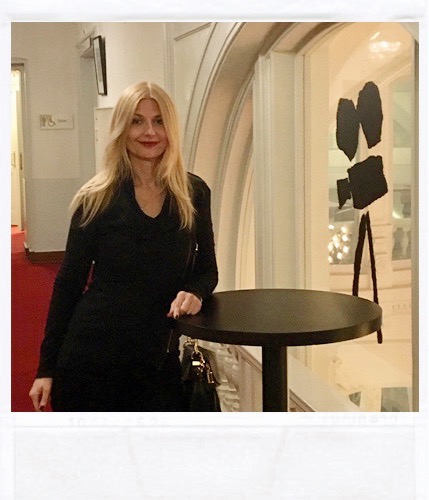 Right next to a delightful bakery, I found a great hairstylist in Amsterdam. So, after I had a delicious cake I would come over for hairstyling. My dear friend, a phenomenal documentary filmmaker Heddy Honigmann was honored at IDFA. Here I was privileged to be her guest, with this Amsterdam hairstyle.
Serbia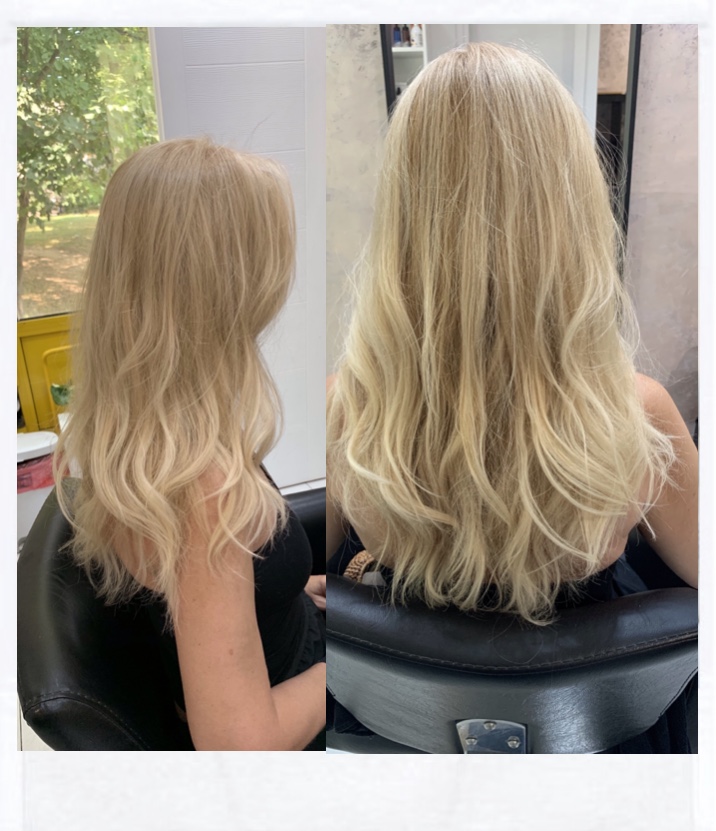 Absolutely amazing hairstyle by talented hairstylist Lepa in Belgrade, Serbia. She did a fabulous job with styling and it lasted for days. Serbia is very stylish in general and I was very happy with the whole delightful experience.
Cambodia
Next to the fruits and vegetables, I found a tiny hair salon at the local market in Cambodia. I had just mimed to them that I wanted my hair washed and dried, then I fell asleep. Imagine my surprise when I woke up with glorious pageant hair with curls cascading down my back. Sadly, I didn't take a picture. Nevertheless, there are plenty that I took either while at the salon or after some event.
Join me for more hairstyling in Mexico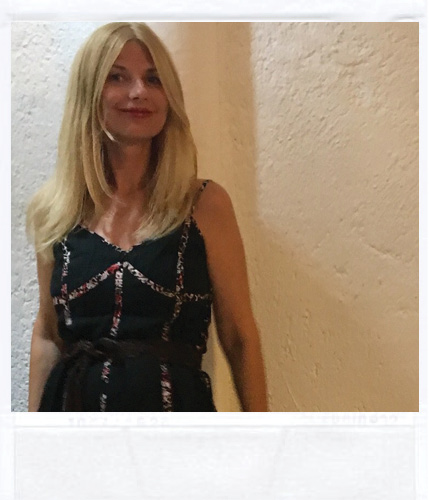 Normally, I don't cut my hair. I just let the hairstylist style it in whatever they want.
Then, I wait and see what will happen. Usually, while I'm at a salon I meet a lot of women. Sometimes they bring their children, sometimes it's a mixed salon.
In Mexico City's Historic Zona Rosa Salon, the lovely lady who did my hair recommended some exquisite exhibitions. Without her, I would have never found this gem on TripAdvisor or anywhere else.
Japan
In Tokyo, just washing my hair took one hour. The incredible rituals and products created a heavenly ambiance. I would have just been happy with the hair washing. After the blow-dry, my hair felt like pure silk. We couldn't speak a word because of the language barrier, so we used Google translate, and then I surrendered to those delicate hands. The little salon is in Shinjuku next to the Airbnb apartment I was renting.
Italy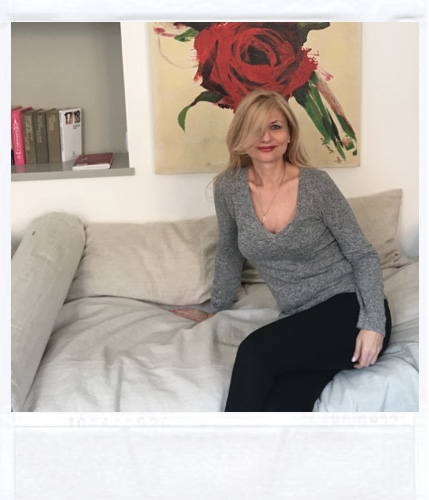 In Rome, behind Pantheon, there is a lovely salon. I got lucky and got a very passionate and talented lady who wanted – at the end of it all – to do my make up too! Everything was different than I would ever done by myself. I emerged glamorously tussled with smokey eyes like Italian Monica Vitti. Ready for La Dolce Vita?
Austria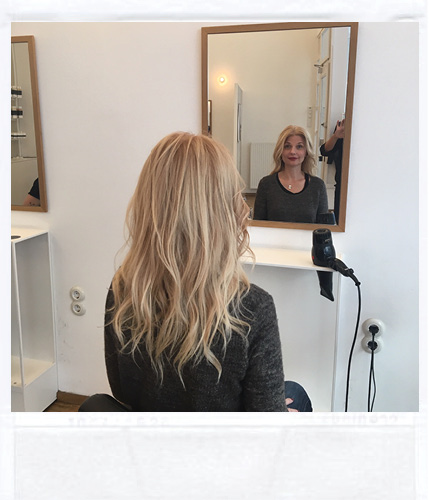 In Vienna, the salon was sleek, modern, and blasting hard-core American rap. My lovely stylist Lucie took at least 45 minutes to divinely wash my hair, and I was thinking perhaps I would like to do something simple after that. She took a charge and said it will look better with loose curls. As you can see, she did an excellent job.
Update: By the serendipity of Instagram, the minimalistic salon MinusPlus in Vienna found me. I would definitely come back there. I know now where it is! See the link above for a wonderful experience. Thank you Borko and Lucie, you are the best!
Hong Kong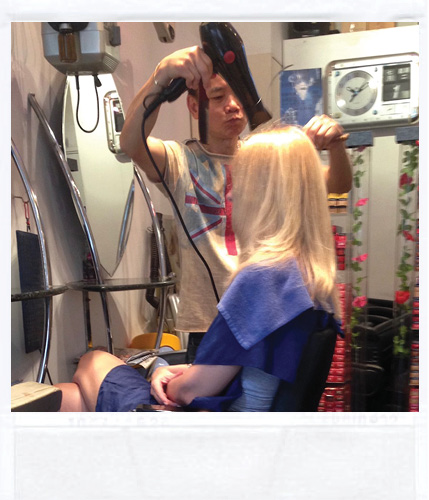 Again, we could not communicate, but I loved the whole experience. I had been staying in Hong Kong for a while, so I actually went there twice. The second time I was greeted like an old friend.
Singapore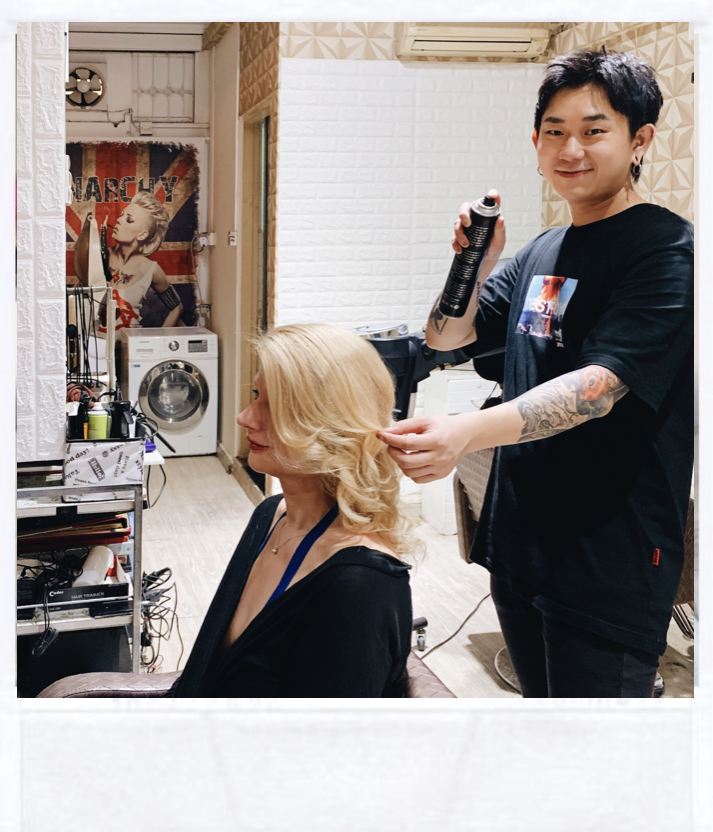 Here I am, freshly arrived in Singapore. After enjoying some delicious food at the tiny Michelin street food place at Hong Lim Hawker Centre, I found a small salon. My stylist Blue wanted to do something completely different, with a side part. Very glamorous. Now I can start exploring the city!
Malaysia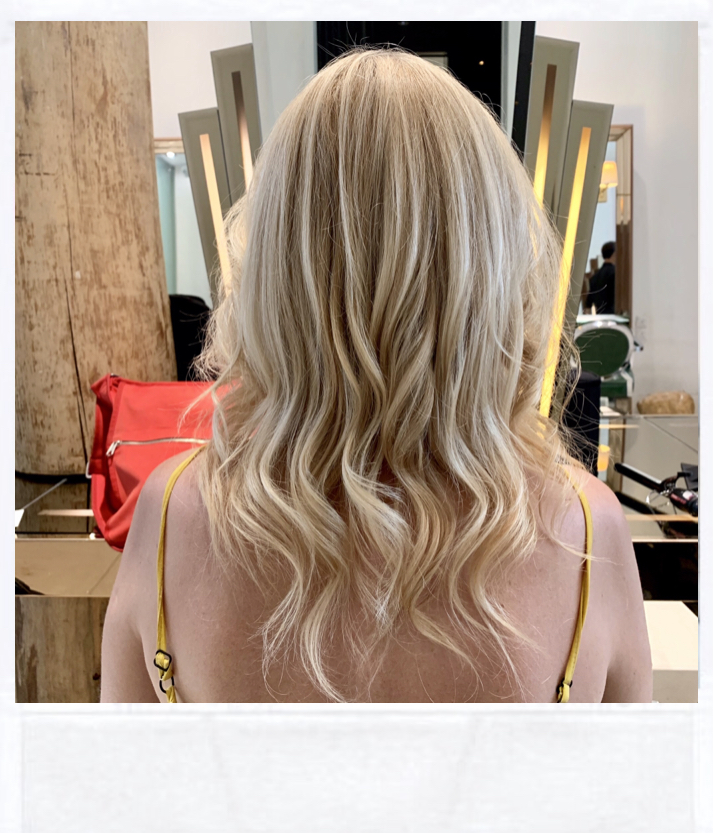 Curls of Malaysia. I love how I never know what would be the outcome of a salon visit. Allyn at Miko Galere created this lovely hairstyle. I am loving Kuala Lumpur! And my hairstyle.
Vietnam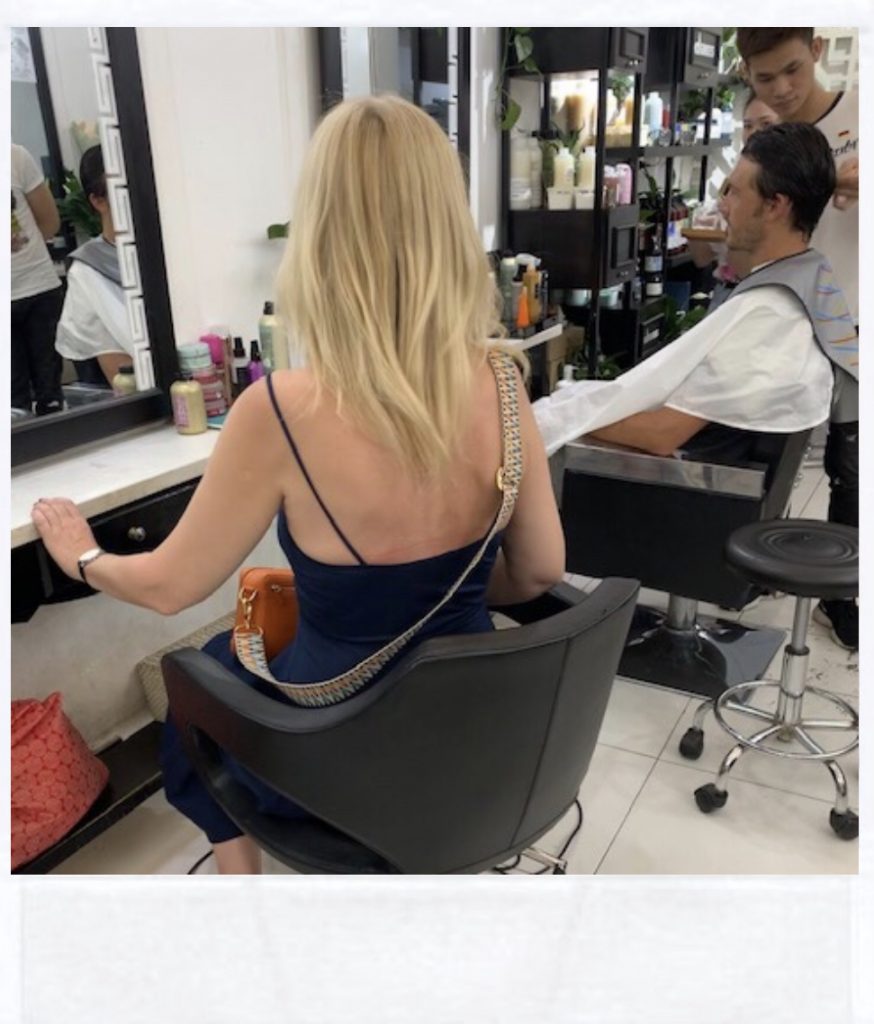 At Hair Salon Vân Nguyễn, Hanoi, Vietnam, we went for straight hair, with a slight wave. I had an amazing hair wash, with Moroccan Oil products and my hair felt divine. Very happy.
Philippines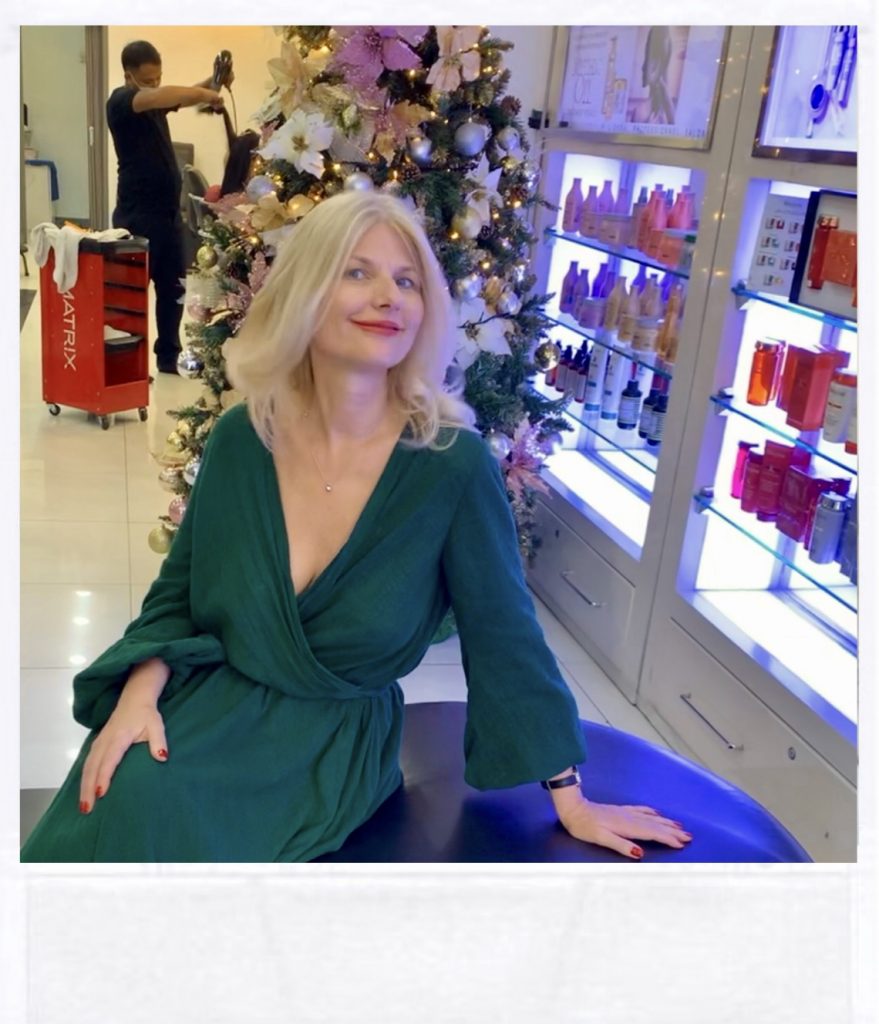 This is how they do glam in Manila. I literally went straight from the Airport to David's Salon as my AirBnB was getting ready. I have treated myself with Masque Kerastase as well. Please note also a Christmas tree behind, and it is still October. The whole of Manila is in the holiday spirit already.
Indonesia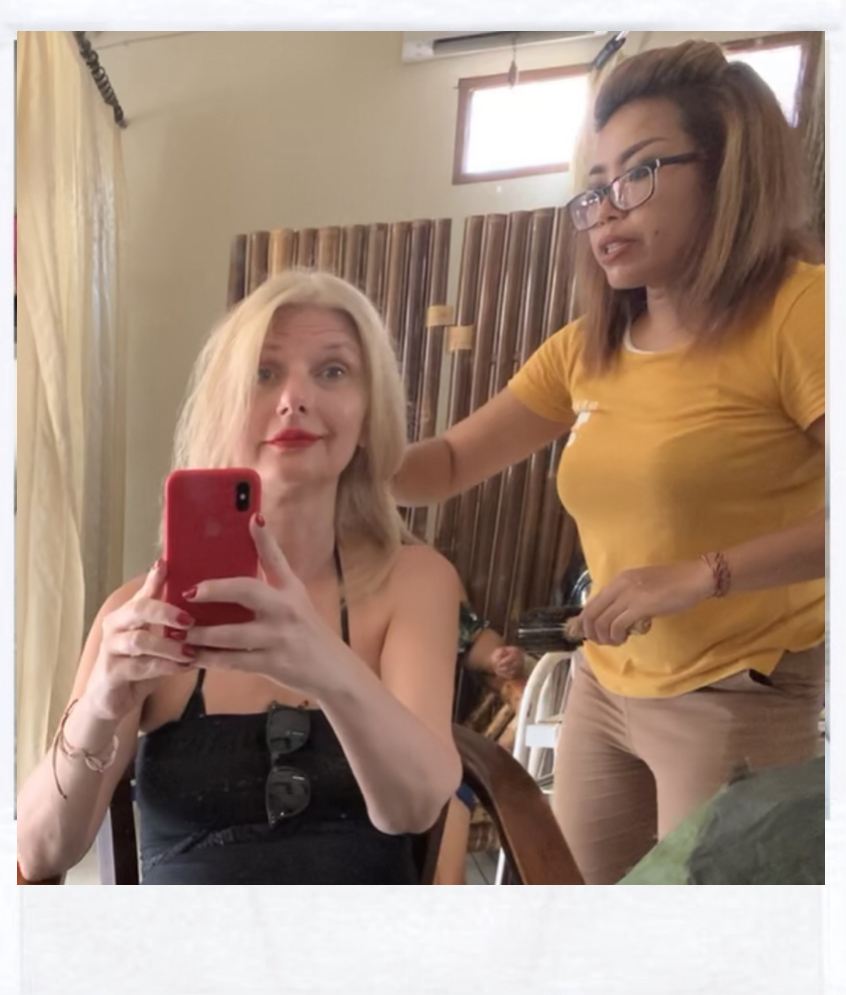 At Bali, I found the local Sri Ratih Hair Salon. You are seeing work in progress now. Look how wonderful Sri ayu Antari is styling my hair. The end result was magnificent. Check my Instagram for hairstyles as well.
Australia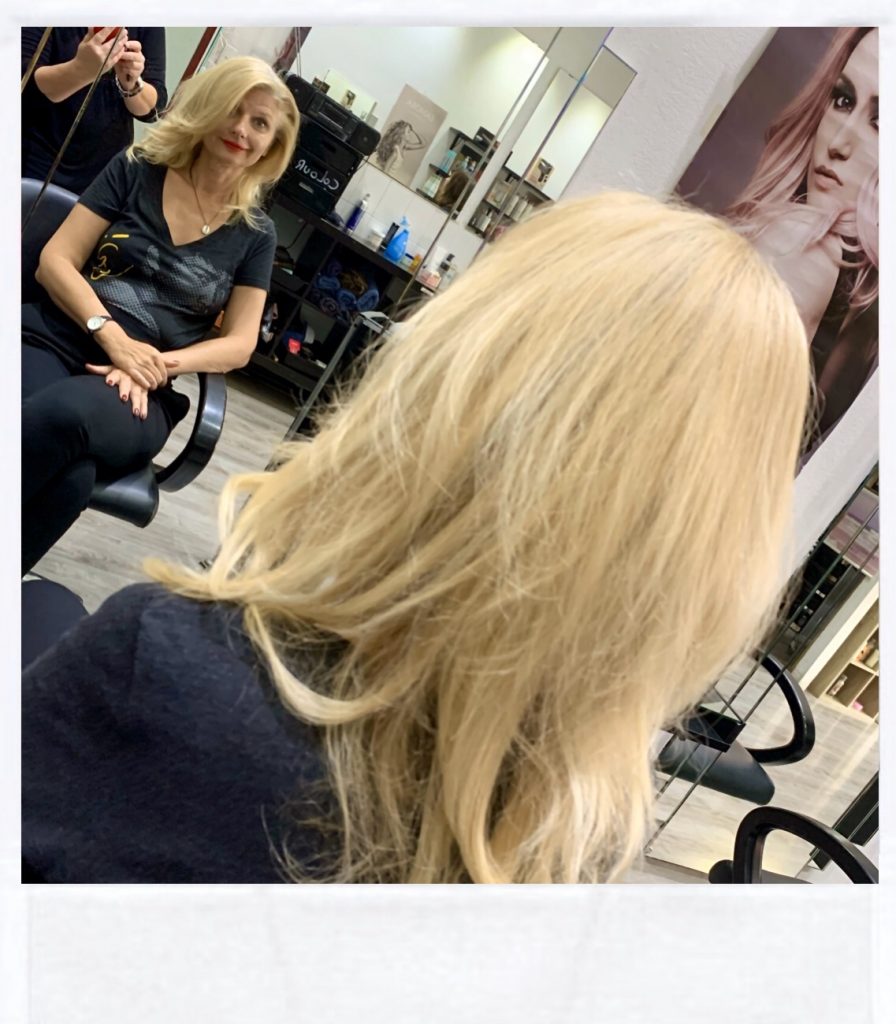 King Street is the pulsating heart of Sydney's Newtown and a place of great family-run salon Studio 211. Rita foundered a salon about 40 years ago and has wonderful hairstylists – Julie and Lena – who have done my hair. Both are more than 10 years working in this charming salon, and it feels like family. I got a lovely cup of coffee, a warm conversation, and a voluminous hairstyle. Ready for Sydney Opera House theater performance "Cosi". I am going to miss you, ladies! Thank you so much.
Qatar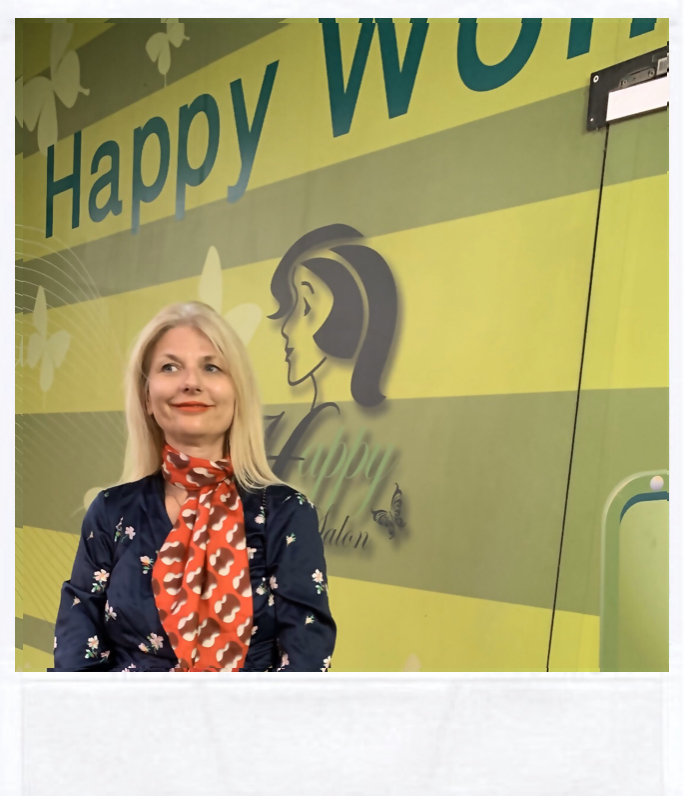 Doing hair in Doha was a very unique experience in hairstyles around the world ritual. Due to cultural sensitivities, I could not just walk to any salon and they were hard to find. My hotel was very nice and found a salon and booked an appointment. Salon windows are fully covered to provide women with complete privacy. It is a woman-only salon. Inside it is like anywhere else in the world. Since inside are only the woman, nobody was wearing an abaya or hijab. My hair was styled straight and I was ready to go to the museum.
Colombia

Colombia is coming as one of top glam hair destinations – I got styled by extremely talented Cesar at Gloss salon in Cartagena. I asked him to do whatever he wanted – and he did this amazing style. Also, the hair smelled amazing and felt like silk. Check my Instagram stories for more hairstyle views and pictures of beautiful Cartagena. I am so happy I came here. Gracias Cesar! You are amazing.
The Beauty of the Experience
So far, I have been in over 60 countries. I believe in more than 40 countries around the world I have done my hair. Through this hobby, I met so many wonderful hairstylists, customers, learned about local life, ate delicious cuisine, and saw some breathtaking art. This coincides with my philosophy about life.
What I learned so far from all the hairstyles around the world is that all people want the same things. We are quite similar in so many ways, no matter where we come from. Each location has its own unique flair, but there is a sense of intimacy in doing something very ordinary in places unknown.
The added bonus is – each time I have a new great hairstyle with hairstyles around the world ritual!
And at Home – USA
Where it Is?