Often when we think about Edward Hopper's work, lonely figures gazing through windows come to mind. During the coronavirus crisis, the international press and social media repeatedly referred to Edward Hopper as a painter for our times. Hopper's images are strongly reminiscent of situations and emotions currently experienced throughout the world: deserted cities and landscapes, physical and social distancing, isolation, loneliness, tense waiting, and hoping, the enigmatic eeriness of our familiar surroundings.
Edward Hopper
Edward Hopper (1882–1967) is widely acknowledged as one of the most significant artists of the 20th century. Hopper was born in Nyack, New York. After training as an illustrator, he studied painting at the New York School of Art until 1906. Next to German, French and Russian literature, the young artist found key reference points in painters such as Diego Velázquez, Francisco de Goya, Gustave Courbet, and Édouard Manet. Although Hopper worked mainly as an illustrator, his fame rests primarily on his oil paintings. This attests to his deep interest in color and his virtuosity in representing light and shadow.
In Europe, he is known mainly for his oil paintings of urban life scenes dating from the 1920s to 1960s, some of which have become highly popular images. Less attention has so far been paid to his landscapes. Surprisingly, no exhibition to date has dealt comprehensively with Hopper's approach to the American landscape. The Fondation Beyeler is currently presenting an extensive exhibition of iconic landscape paintings in oil as well as a selection of watercolors and drawings until July 2020.
Influence Of Film and Popular Culture
Futhermore, on the basis of his observations, Hopper was able to establish a personal aesthetics that has influenced not only painting but also popular culture, photography, and film.
Renowned German filmmaker Wim Wenders has produced a 3D short film titled Two or Three Things I Know about Edward Hopper, screened exclusively at the Fondation Beyeler. The film is Wenders' personal tribute to Edward Hopper, who made a lasting impression on him and influenced his cinematic work just as he influenced other major directors.
The most notable films influenced by Hopper are Alfred Hitchcock's North by Northwest (1959), Wim Wenders' Paris, Texas (1984), and Kevin Costner's Dances with Wolves (1990).
Edward Hopper Landscapes

Hopper's American landscapes are geometrically clear compositions. Their main elements are houses, symbolizing human settlement. Railroad tracks structure the images horizontally and stand for man's endeavor to conquer wide expanses of space.
A vast sky as well as specific lighting moods − bright midday sunlight and the glimmer of dusk − illustrate the immensity and constant transformation of nature even in an actually static landscape painting. A lighthouse can thus become a point of reference in the vastness of the sea and the coastline.
Melancholy and Loneliness
Landscape painting always shows the impact of man on nature and Hopper's paintings reflect this in a subtle and multifaceted way. He thus established a distinctly modern approach to a time-honored genre of art history.
Unlike academic tradition, Hopper's landscapes seem unbounded. In one's mind, they are infinite and always appear to be showing only a small part of an immense whole.
As is the case with all his paintings, Hopper's landscapes are defined by melancholy and loneliness. They often convey a sense of eeriness and apprehension. Hopper also shows the sometimes brutal intrusion of man into nature by confronting natural and urban landscapes.
Q & A with Ulf Küster – The Curator
Edward Hopper and Ulf Küster
What personally about Edward Hopper's work moves you?
Hard to say, but Hopper with the many unanswered questions he seems to ask in his works touches me in a multi-faceted way. Perhaps I like his melancholy most, because for me melancholy very often is the beginning of creativity and therefore a positive feeling.
It was a very interesting choice to showcase many of Hopper's landscapes in this exhibition. So far, less attention has been paid to these exquisite landscapes than other works. Can you please let us know more about this delightful choice?
Hopper as an artist who seemed to have been interested in the relationship between nature (which always changes) and landscape (mankind's ideal image of nature which never changes) has been neglected in my view. Hopper is by far not only the painter of loneliness and desolated city life. Perhaps his most popular work "Nighthawks" has narrowed our view on his work too much. There are many other aspects which have been neglected: His etchings and their roots (and influences) for example, or his take on Cape Cod in general as painter and draughtsman. There could be many exhibitions ahead! As I always say, Hopper is one of the best known unknown artists of the 20th century.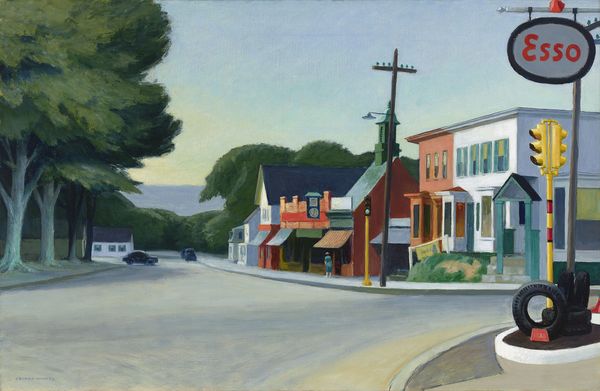 Passion for Art
How did you decide to be a curator?
It wasn't really a "decision": When I finished university I faced (like many young art historians) the problem of finding a job. The job I found was an assistant at a museum in Leipzig. And there I learned that doing exhibitions (i. e. being a "curator" – whatever that means), is something I really like to do.
What started your passion for art?
As a child, it was quite normal for me to look at art and to go with my parents to museums and exhibitions, long before I thought about studying art history. My first visit to a museum, hand in hand with my father I'll never forget. I was 5 years old and we looked at the paintings in Oskar Reinhart's collection in his former private mansion in Winterthur, Switzerland, which was transformed into a public museum. Still a dream place for me.
Important Relationship between Art and Architecture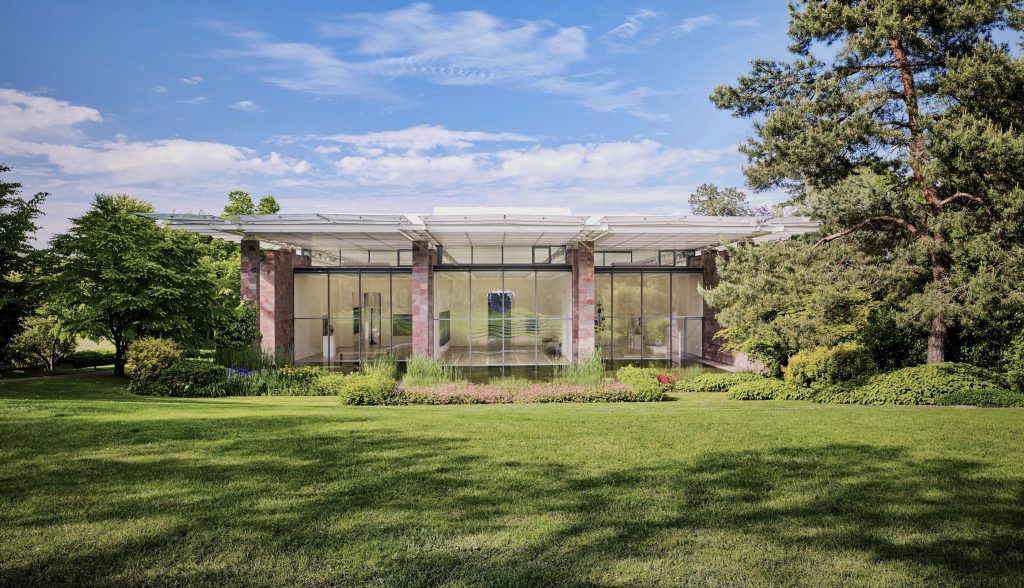 With the Beyeler Museum building in Riehen, Renzo Piano created a unique combination of architecture, nature, and art. How do you think notable architecture impacts the experience of great art?
Never underestimate the influence of architecture on the presentation of art! One example: When you enter our museum, you are led inside by a gentle slope. There is no outdoor staircase that you have to climb in order to get in contact with seemingly distant "godly" art. You are "received", on a human scale. You feel welcomed by Art; that, for example, is one of the big advantages of Renzo Pianos buildings.
Thank you so much Ulf, it was such a joy to do this interview with you.
-Tijana
A Word from the Founder, Zest & Curiosity
As we are currently living in self-isolation and practicing social distancing art has been a tremendous respite and outlet for me. I am so thankful for many art entities that had opened their virtual doors for us, the art lovers.
A few days ago I had an immense pleasure to watch live Edward Hoppers exhibition curated wonderfully by Ulf Küster. It moved me deeply and I reached out.
Fondation Beyeler has been very gracious to work with me on this article and to provide their press release and images. I am very thankful to curator Ulf Küster and Jan Sollberger from Media Relations.
From Monday, 11 May, the Fondation Beyeler will once again open daily, with an exhibition devoted to the great American painter Edward Hopper and the collection display "Silent Vision – Images of Calm and Quiet". With the coronavirus crisis, both exhibitions have gained unexpected and dramatic currency. Because of high visitor interest, the exhibition has been extended through 26 July 2020. Tickets are available online at Fondation Beyeler's website.
Enjoy this marvelous Edward Hopper exhibition, dear reader. It is a rare gem.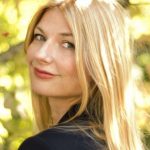 – Tijana
Editor-in-Chief and Creative Director
Zest & Curiosity
Where is It?