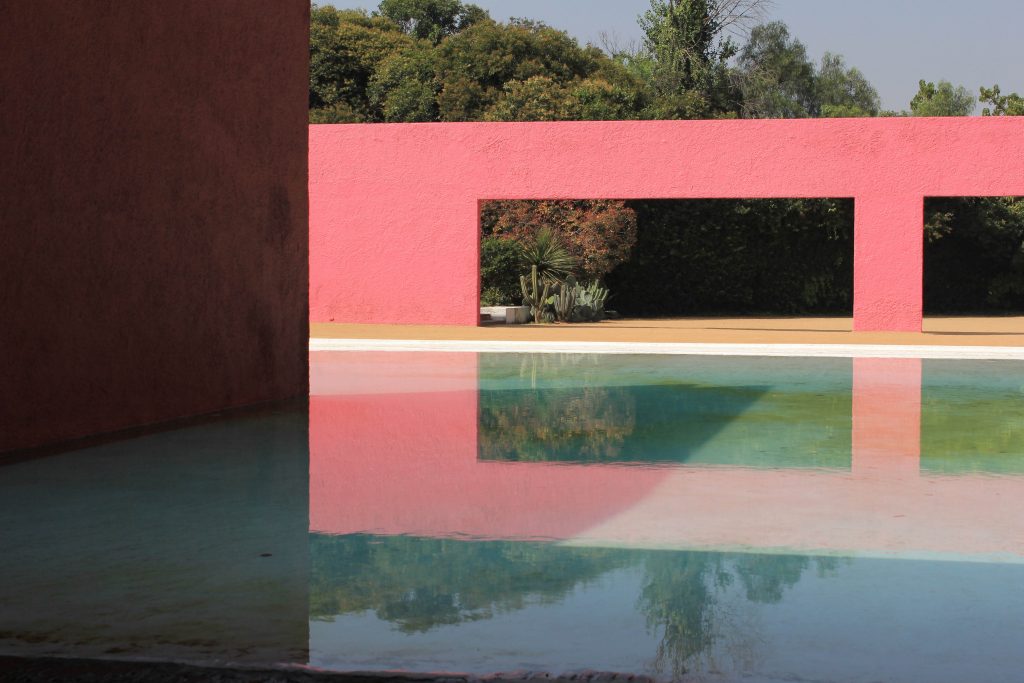 Luis Barragán was a world-renowned Mexican architect and civil engineer. His work has influenced many contemporary architects, visually and conceptually. As a result, Barragán's buildings are often visited by international students and professors of architecture that are inspired by his emotional architecture. He conceived the new methods to create emotional architecture with serene spaces encouraging meditation, joy, and quietude.
Barragán won the Pritzker Prize, the highest award in architecture, in 1980. His personal home and studio, Casa Luis Barragán, have been declared a UNESCO World Heritage Site in 2004.
Specifically, I was fascinated by two iconic buildings by Barragán – the famous Cuadra San Cristóbal and his own house and studio in Mexico City. It's a delightful treat to see a rare glimpse inside his magnificent home.
Cuadra San Cristóbal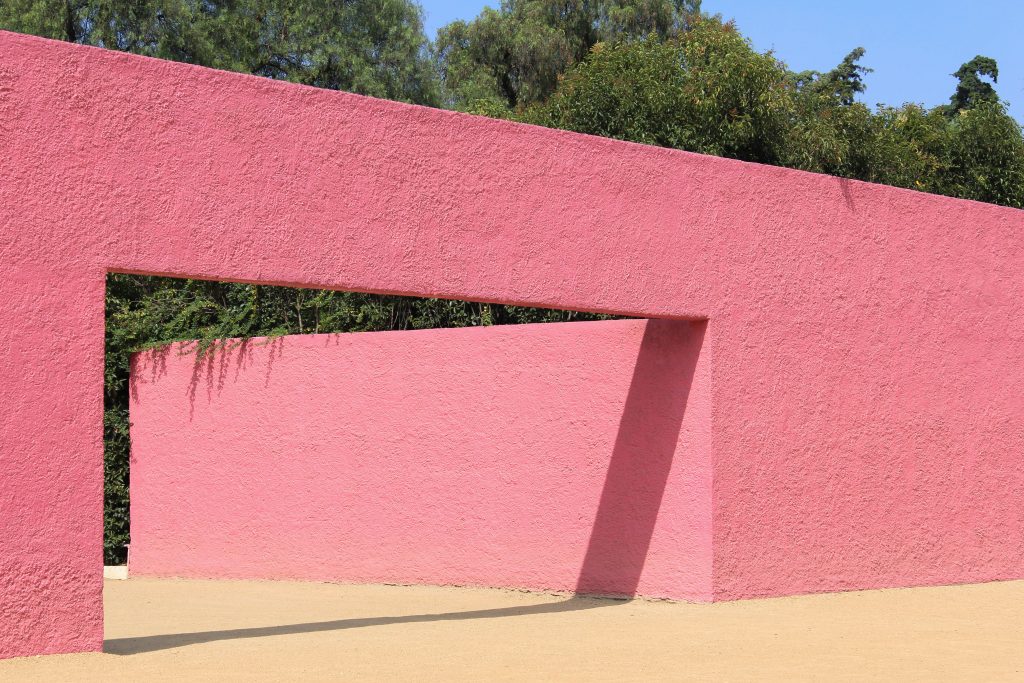 Cuadra San Cristóbal is located in Atizapán de Zaragoza, Mexico. It consists of a house and a complex of stables, barns, and grounds for the breeding and training of thoroughbreds. In fact, Barragán had a lifelong passion for equestrian life and shared it with Egerström for whom the house was designed in 1966.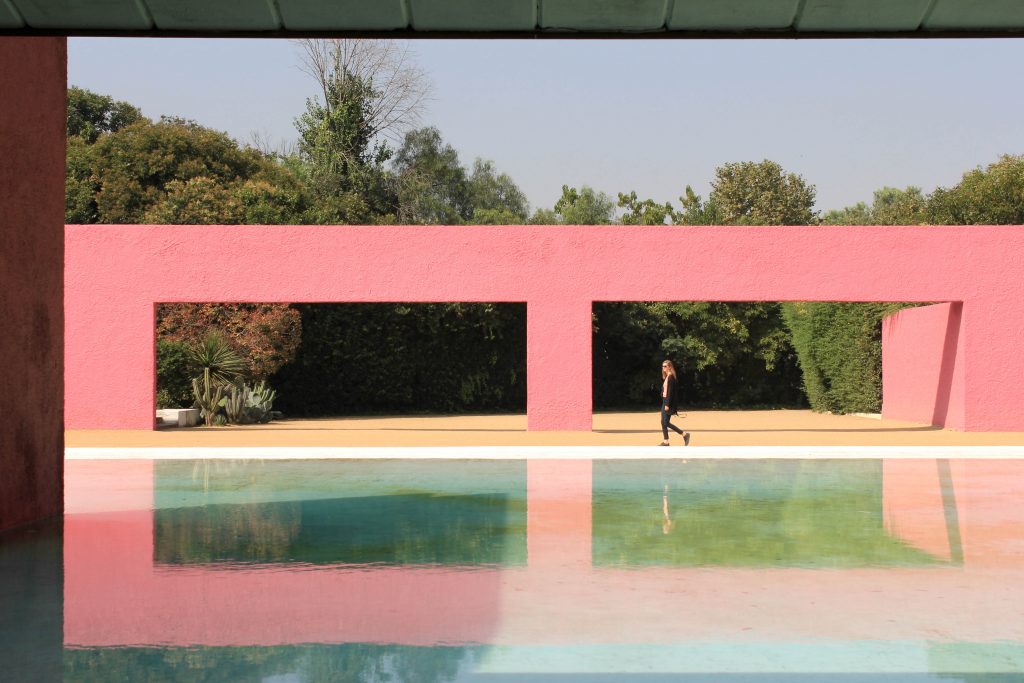 Luis Barragán – Design Philosophy
Barragán defined contemporary Mexico's architectural identity. Along with looking into the past traditions and Spanish colonial style, he also embraced Europen modernism. He met Ferdinand Bac and Le Corbusier, both of whom were to have a profound influence on his work.
Using greenery, water, simple geometric forms, and bold colors, Barragán created a poetic and painterly yet elegantly minimalistic architectural style.
To illustrate, his iconic Cuadra San Cristóbal consists of flat planes, minimalist geometric lines. It's softened by pink and earth-tone walls, Moorish motifs, beautiful textures, a body of water, marvelous gardens, and light to evoke a sense of calm.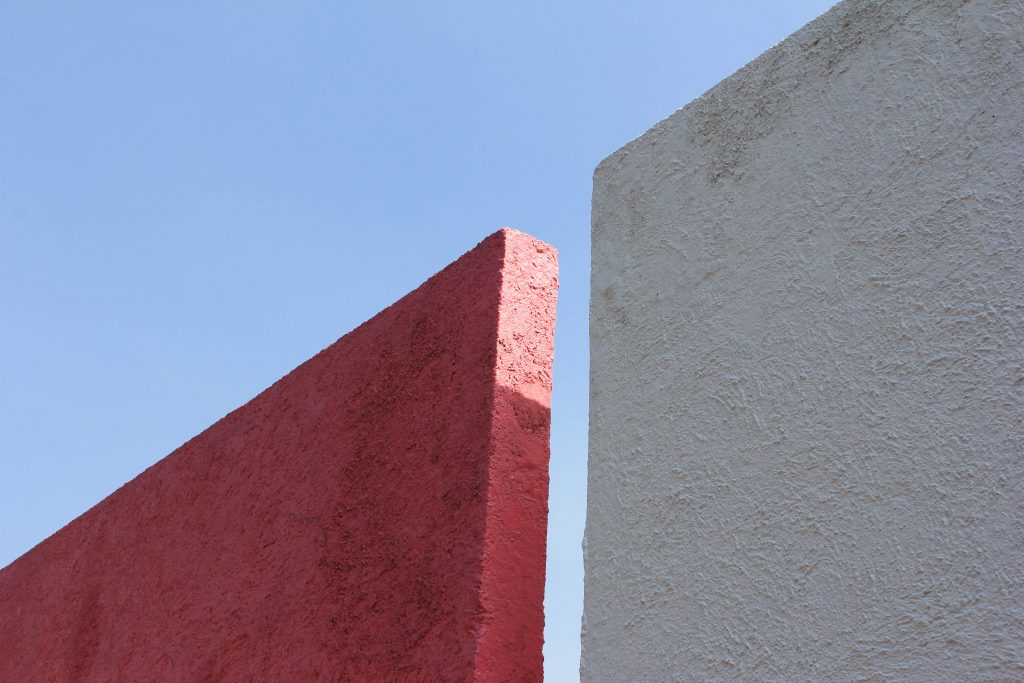 I don't divide architecture, landscape, and gardening; to me, they are one. My house is my refuge, an emotional piece of architecture, not a cold piece of convenience. A garden must combine the poetic and he mysterious with a feeling of serenity and joy.

– Barragán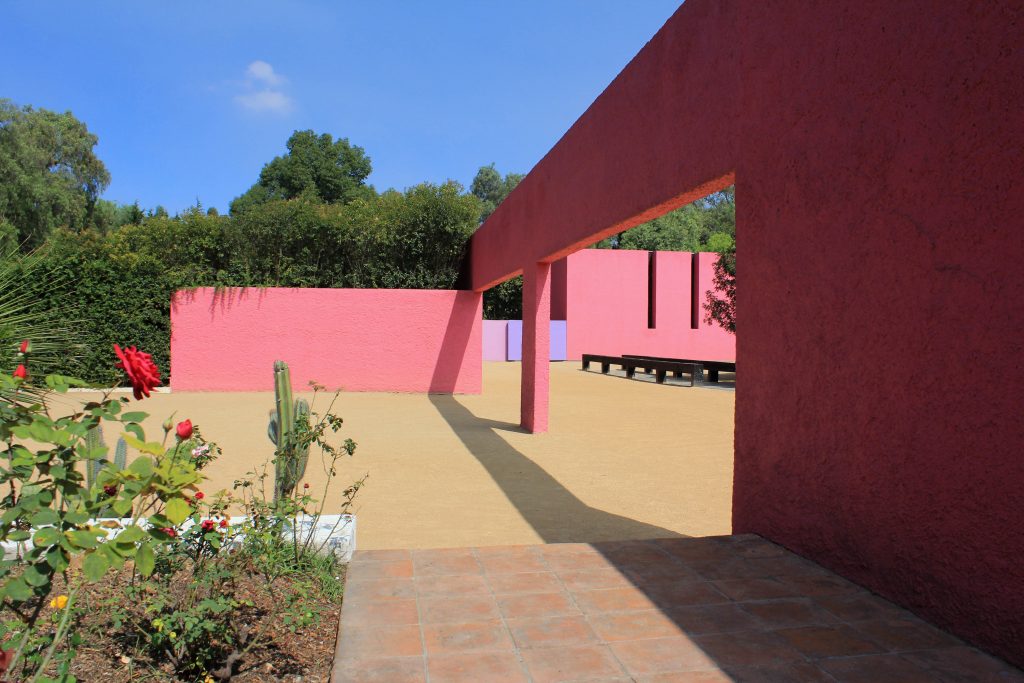 Signature Style
Wall thickness, scale, light, shadow, form, texture, and spaces built with the bold color are immersed in the harmony of the garden. Indeed, these elements are found throughout all of Barragán's striking architecture.
Additionally, Barragán's architecture has influenced the world of fashion. Louis Vuitton is one of the prominent brands whose collection has been inspired by Barragán's work and ideas.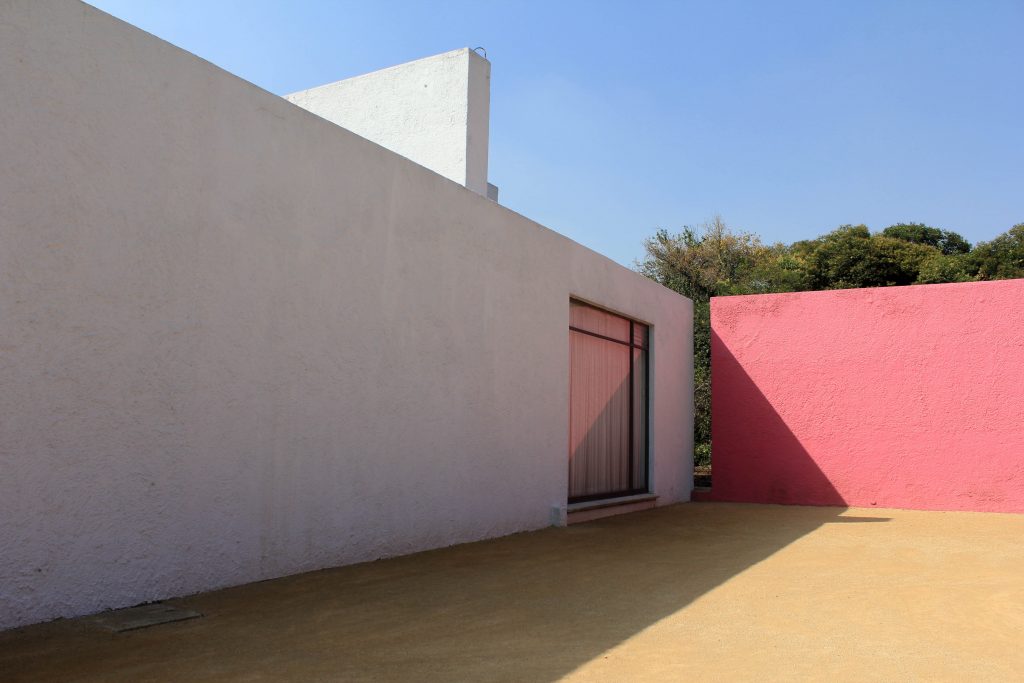 I believe in an "emotional architecture." It is very important for human kind that architecture should move by its beauty. If there are many equally valid technical solutions to a problem, the one which offers the user a message of beauty and emotion, that one is architecture.

– Luis Barragán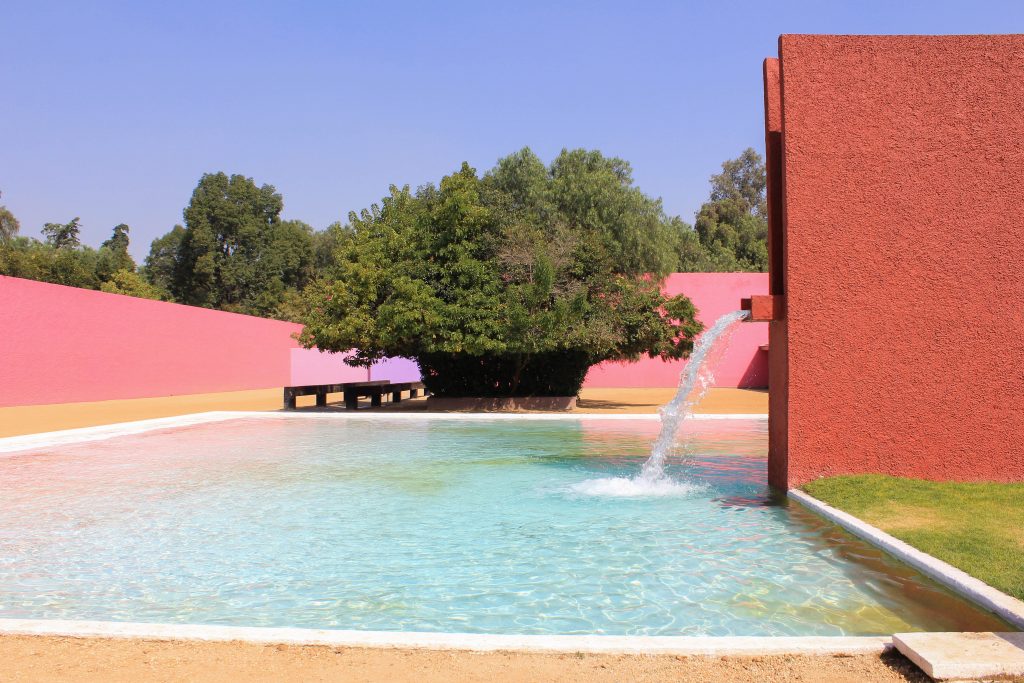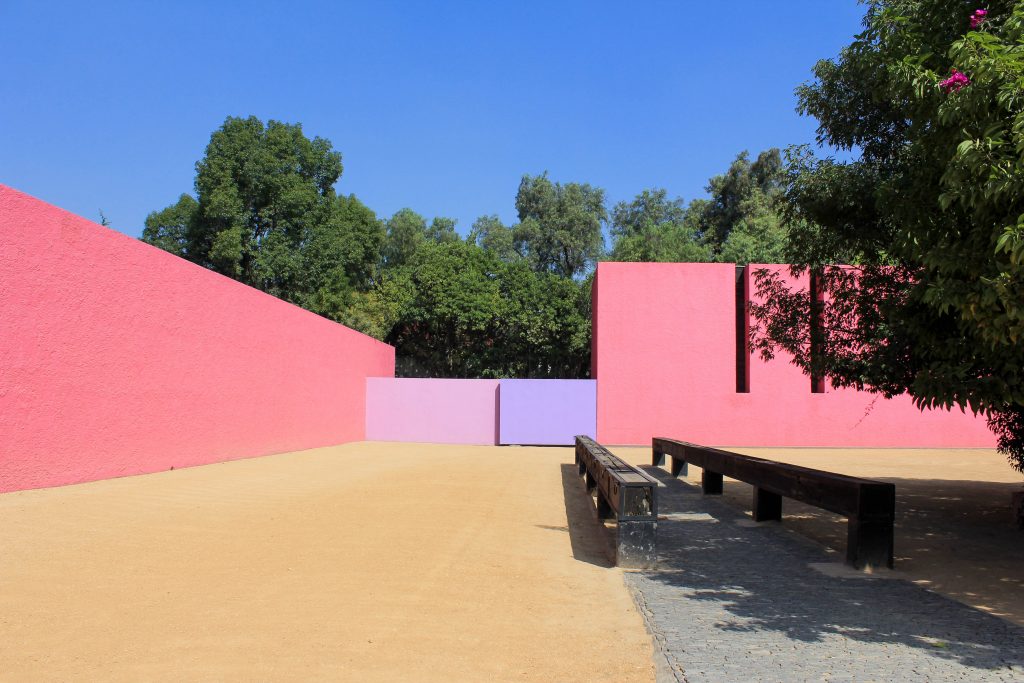 Architecture is a art when one consciously or unconsciously creates aesthetic emotion in the atmosphere and when this environment produces well being.

– Barragán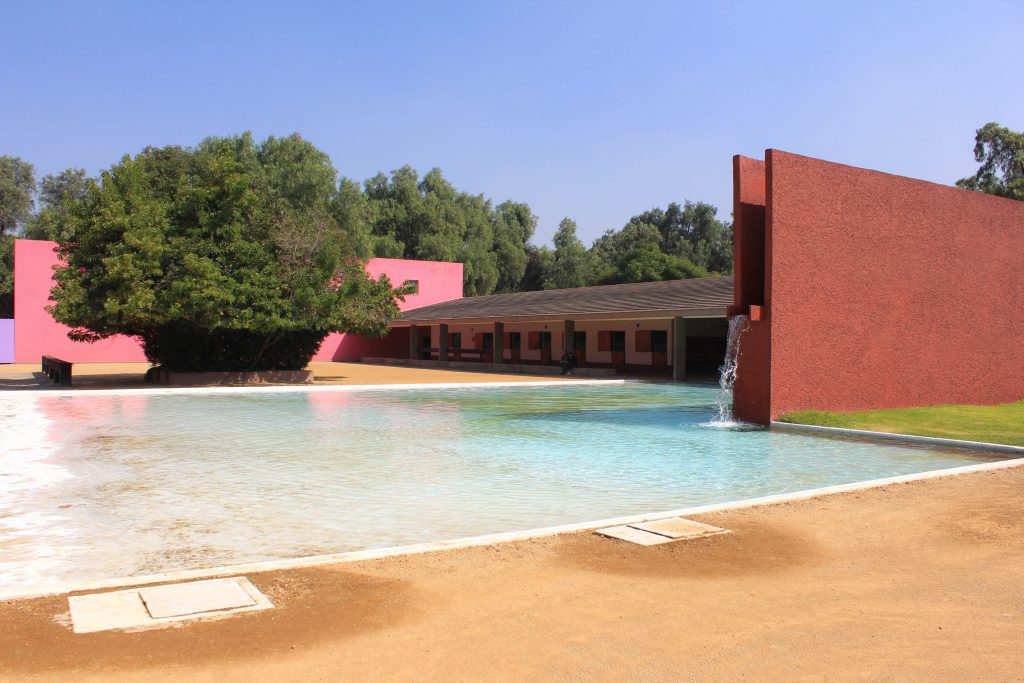 The atmosphere of the gardens marked what would be his signature architectural work. For example, the integration of straight and solid walls, water, and courtyards wide open to the sky.
Luis Barragán House and Studio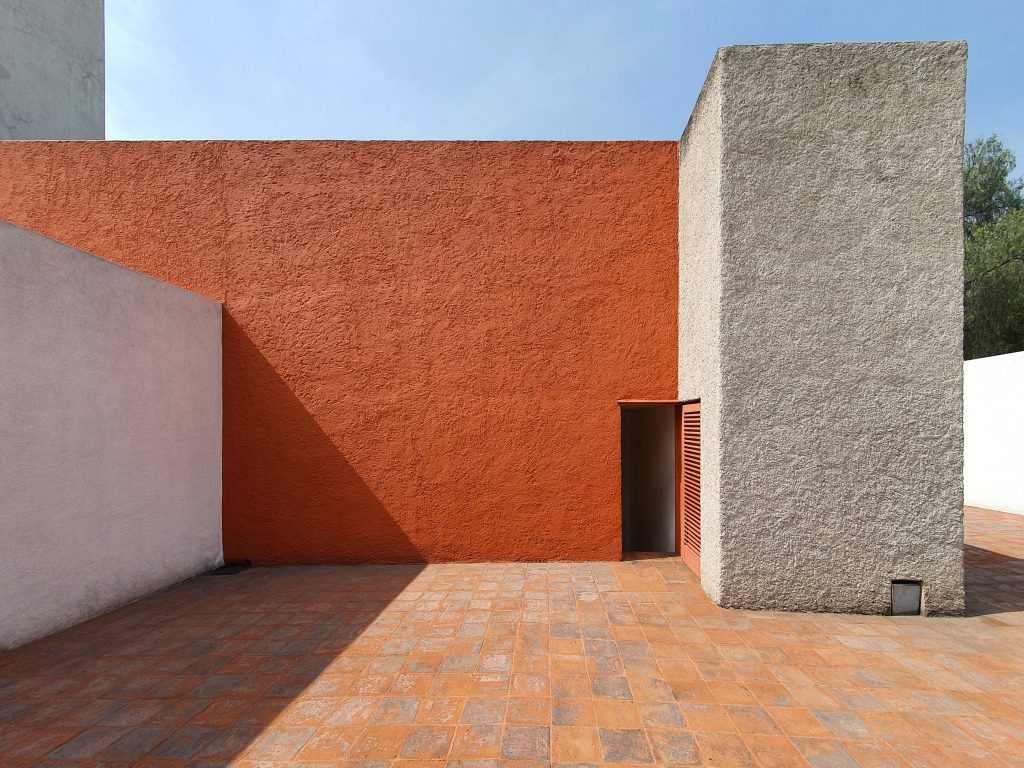 Luis Barragán's house and studio, also known as Casa Luis Barragán, is located in Mexico City. The building was constructed in 1948 and remained his residence until his death in 1988. Fundación de Arquitectura Tapatía and the Government of the State of Jalisco have converted his house and studio into a museum.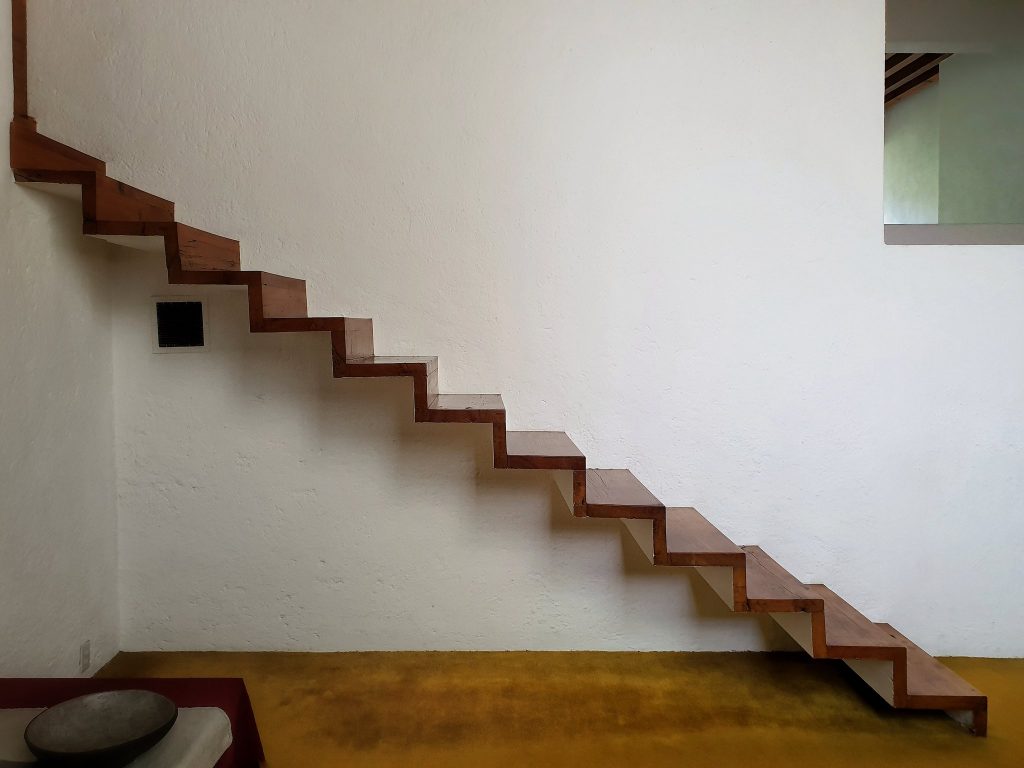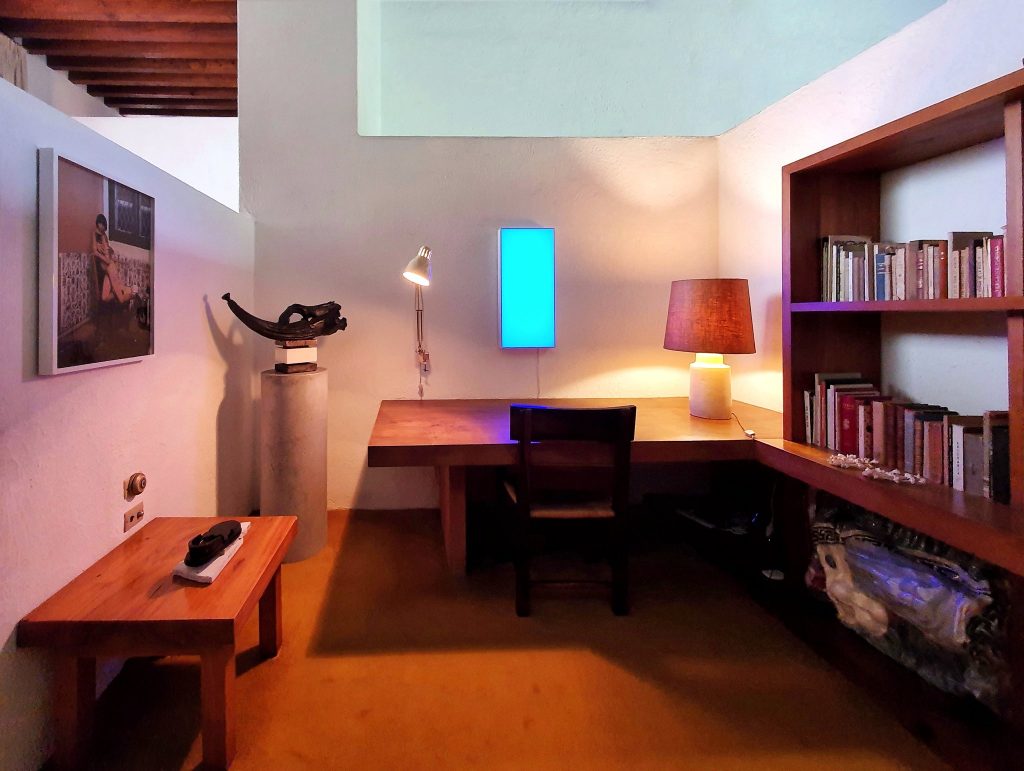 Casa Luis Barragán reflects Barragán's design style. His house and studio retain the original furniture and Barragán's personal objects. Overall this includes a mostly Mexican art collection spanning the 16th to 20th century, with works by Picasso, Diego Rivera, José Clemente Orozco, Jesús Reyes Ferreira, and Miguel Covarrubias.
Casa Luis Barragán Design
Did you notice an interesting feature? Barragán didn't use lights on the ceilings. There is only one found in his studio because he wanted to incorporate a lampshade he received as a gift from Morocco. So, he creatively used it in his dining room. But the rest of the illumination is from table lamps and the natural daylight.
One of the very unique aspects of Barragán's architecture is the fact that he works with both colors and light in a very symbiotic way. Even when there is a white wall, you see the colors reflecting over it. Either from the colorful walls around or the green of the plants outside.
Because it is one of the most influential and representative examples of modern Mexican architecture UNESCO named it a World Heritage Site.
Lifetime Awards
All in all, there are 30 built works. Barragán's marvelous combination of lively block colors and serene gardens earned him the renowned Pritzker Prize in 1980 and the Jalisco Award in 1985. He has received prestigious titles such as Mexico's National Architecture Award. Also, the Museum of Modern Art in New York City honored his work with the prominent retrospective.
Beauty. The invincible difficulty that philosophers have always had in defining beauty is an unmistakable example of its ineffable mystery. Beauty speaks like an oracle, and man has always worshiped her… The private life of beauty does not deserve to be called human.

-Fragment of the speech given by Luis Barragán given at the Pritzker Prize Awards Ceremony
A Word from the Founder, Zest & Curiosity
Edgar and I have been discussing architecture after we figured out that we are both passionate Tadao Ando fans. I am very thankful to Edgar for bringing Luis Barragán to my attention. There is something so captivating in the mix of striking colors and clean lines. Undoubtedly I would love to visit and experience his buildings someday. They give me a sense of joy and calm.
Edgar is a talented photographer with a specialty in areal videography. Together we are also collaborating on a fabulous Tadao Ando post. Stay tuned!
Furthermore, all these fabulous photos from Cuadra San Cristobal are by Edgar, from V.lver Estudio. For more of his photography and amazing areal videography, check the company's beautiful Instagram.
The marvelous photographs from Casa Luis Barragán are by Charles Avignon. You can check his Instagram where he posts his own vision of life. I am so thankful we could get a glimpse of this historic site. I love Charles's sophisticated photographic aesthetic and his keen interest in art and architecture.
Enjoy this delightful architecture by Luis Barragán, dear reader.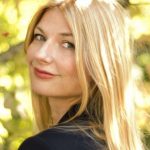 – Tijana
Editor-in-Chief and Creative Director
Zest & Curiosity
Where is It?