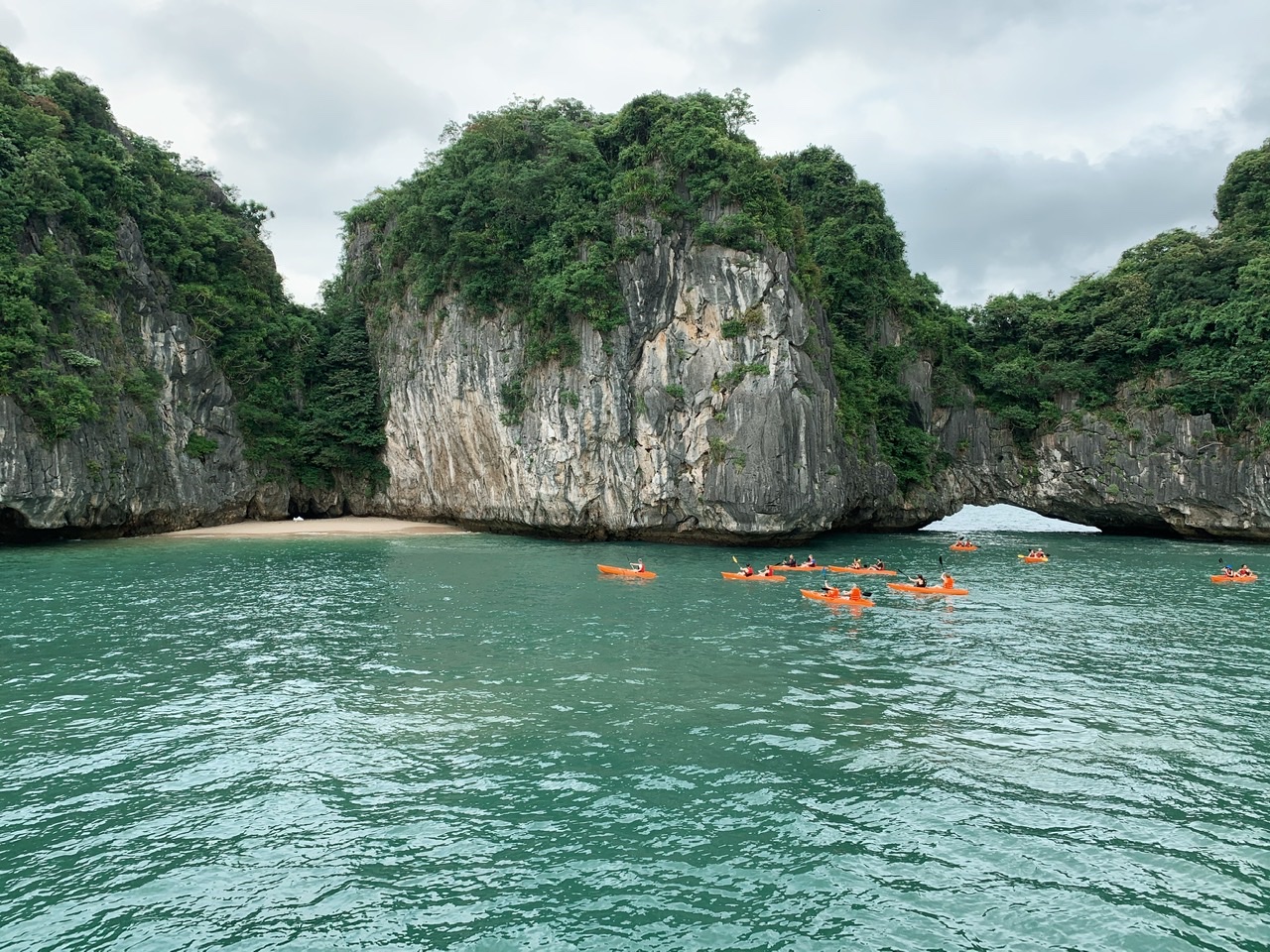 Over the years I've seen hundreds of photos of Halong Bay and dreamed of visiting the mystical mountains amid the emerald colored sea. Nowadays we can see faraway places through the internet and we tend to lose sometimes the sense of wonder and discovery. Nevertheless, Halong bay exceeded all of my expectations. It's an exquisite wonder of nature.
The best mental images and memories are forever kept in our hearts. I wrote this watching the sunset on the balcony of my cabin while savoring one of the most beautiful sceneries in the world – Vietnam's Halong Bay.
Halong Bay
In 1994, Halong Bay (in Vietnamese Ha Long Bay) was listed as a UNESCO World Heritage Site. This area is selected because of its stunning limestone mountains that formed thousands of years ago by rising up from emerald waters. The Halong Bay has is about 1,600 limestone islands that cover a vast area of over 1,500 square kilometers (600 square miles). It's only a couple of hours away from the wonderful city of Hanoi.
Several of the islands are hollow with enormous caves. A community of approximately 1,600 people lives on Hạ Long Bay in four fishing villages: Cua Van, Ba Hang, Cong Tau, and Vong Vieng. People live on floating houses and are sustained through fishing and marine aquaculture.
Halong Bay is one of Vietnam's most stunning attractions. The name translates to "where the dragon descends." According to local poetic legend, the bay's islands were formed when a dragon charged from the mountains towards the coast. Its tail carved out valleys and crevasses until the dragon hit the water, flooding the area and leaving nothing but peaks visible.
Halong Bay Cruise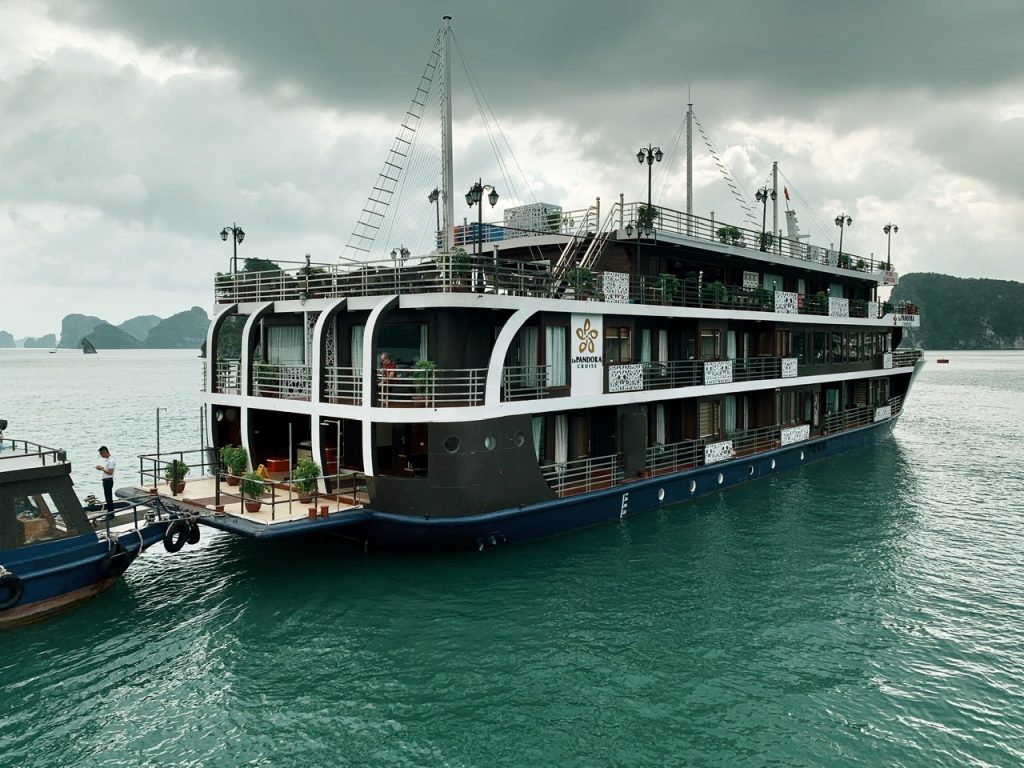 Halong bay is best experienced by the boat at a minimum of 3 days and 2 nights. I traveled from Hanoi and our cruise sailed through dreamy Halong Bay and Lan Ha Bay. I must say that in general, I am not a fan of cruise ships. However, Pandora was a small boutique cruise ship with amazing cabins with charming balconies and a lot of character. To wake up every morning and look at the most spectacular nature from your bed was heavenly.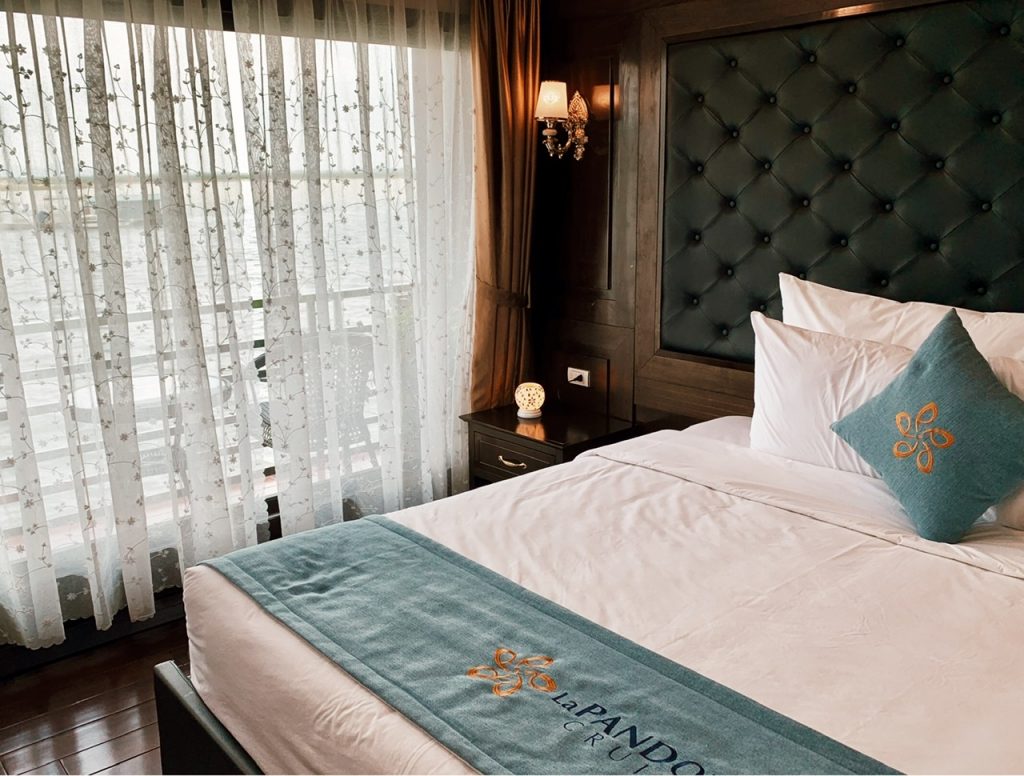 Included in this Pandora Cruise
Boutique cruise cabin with a balcony
Lovely English speaking tour guide
Cooking class
Sunset party
Kayaking
Cat Ba Island visit
Marvelous cave visit
All meals at the boat
Welcome drink
Bottles of mineral water
Daily fresh fruit in cabin
Transfer from and to Hanoi
Insurance on board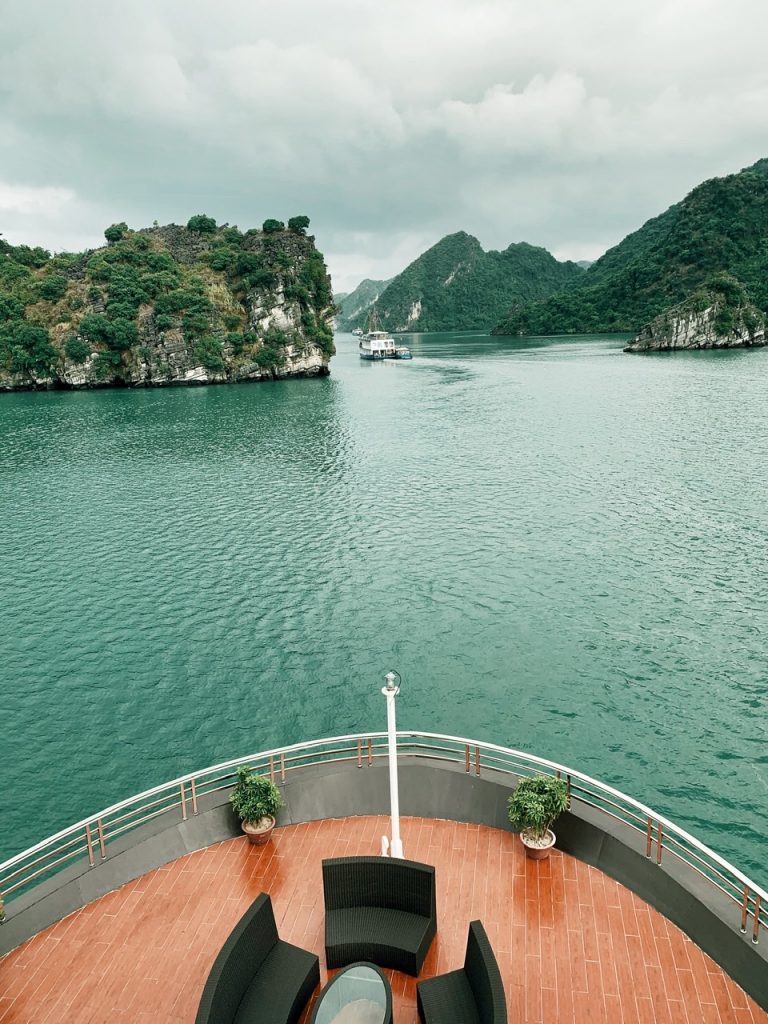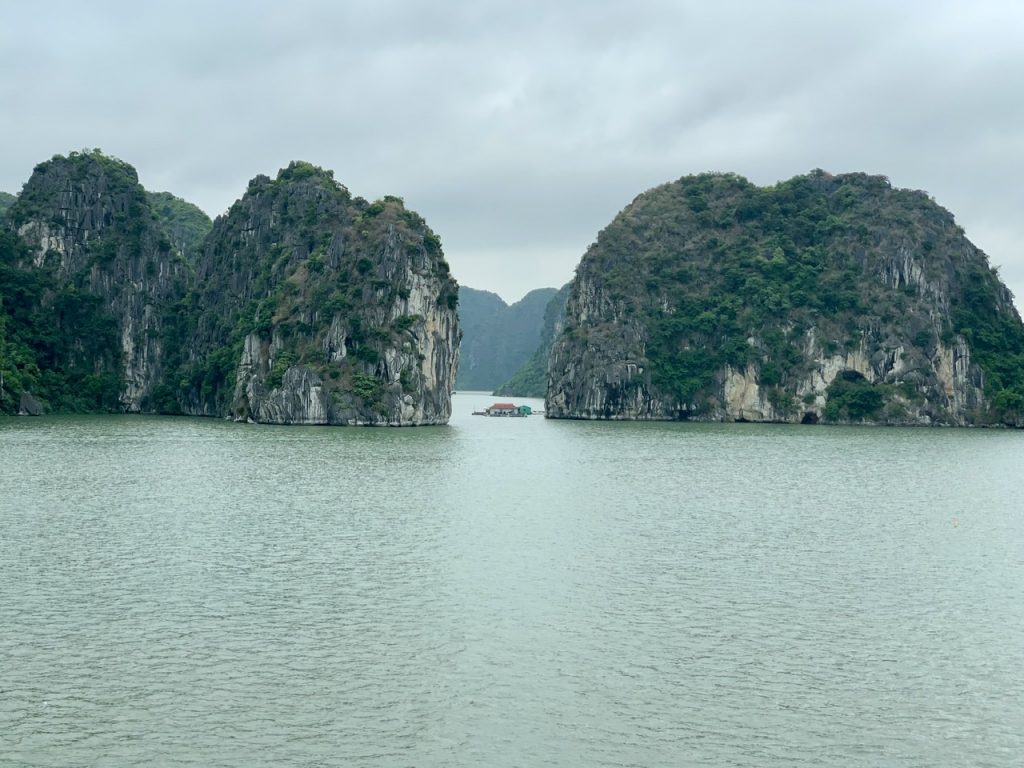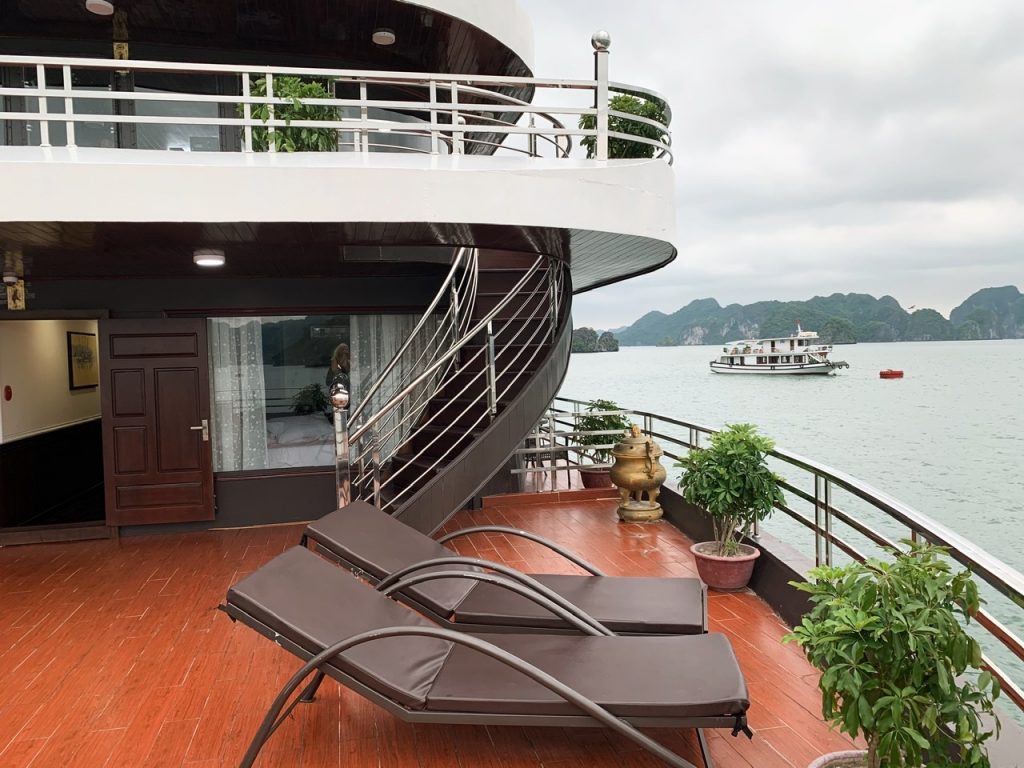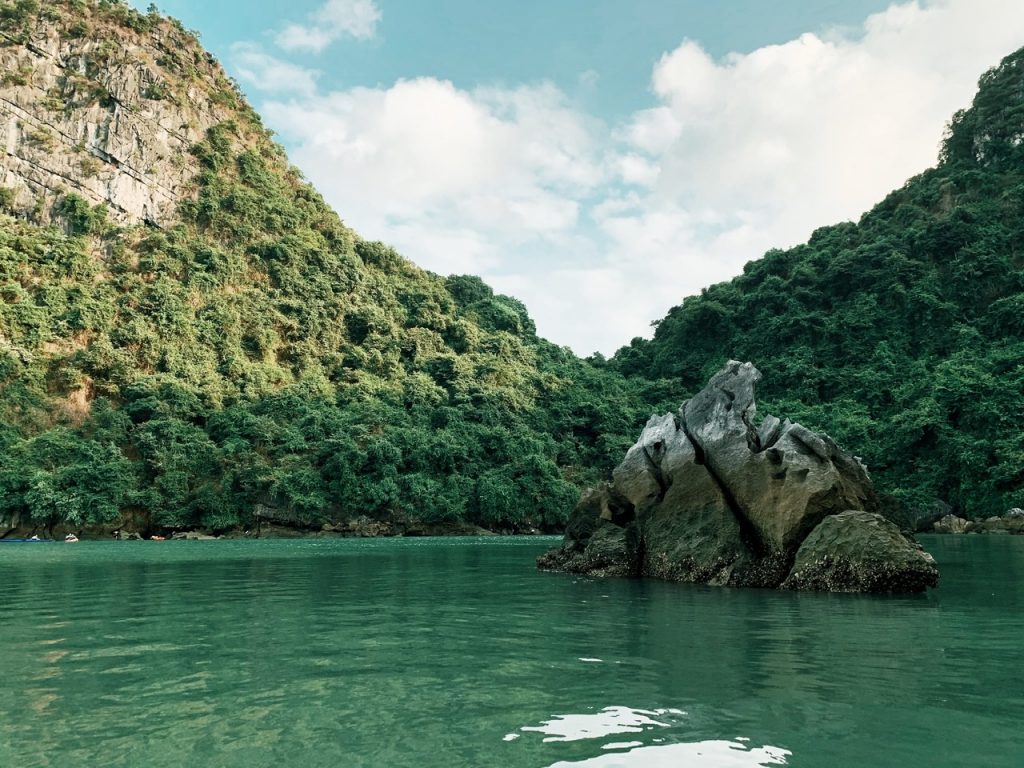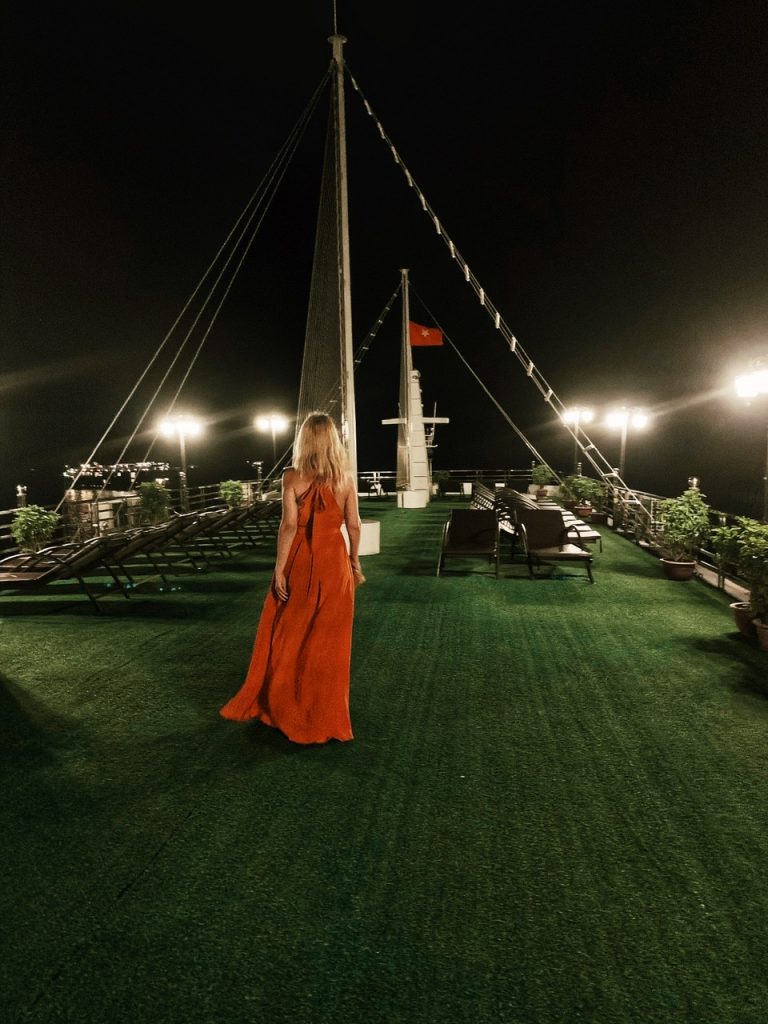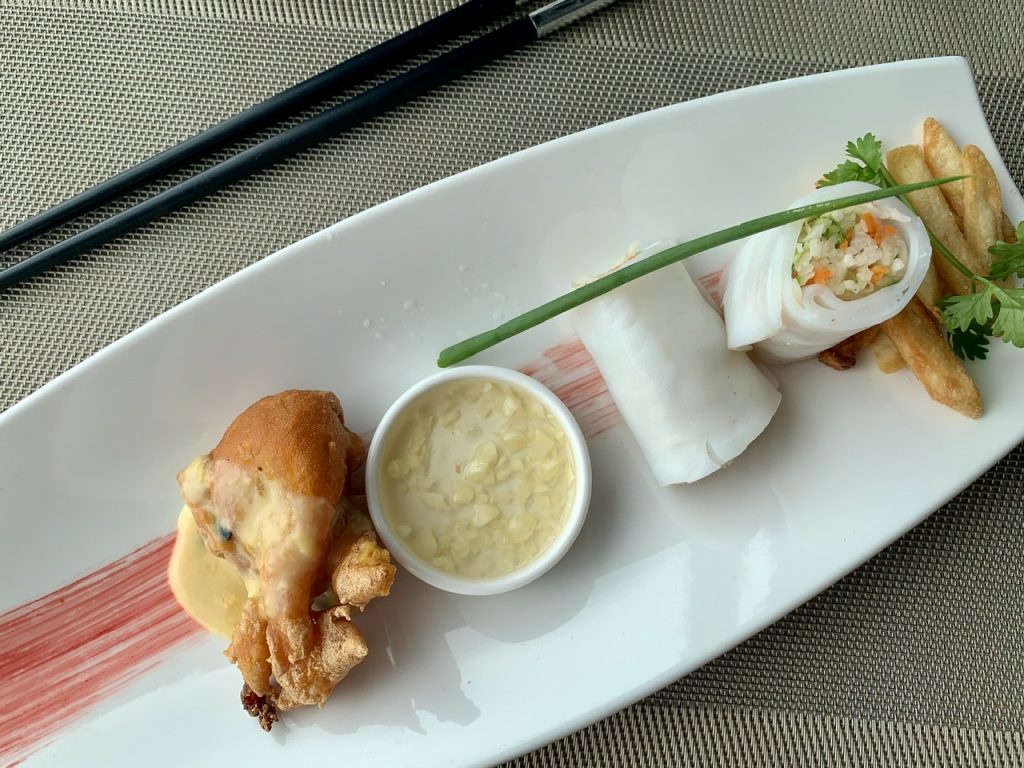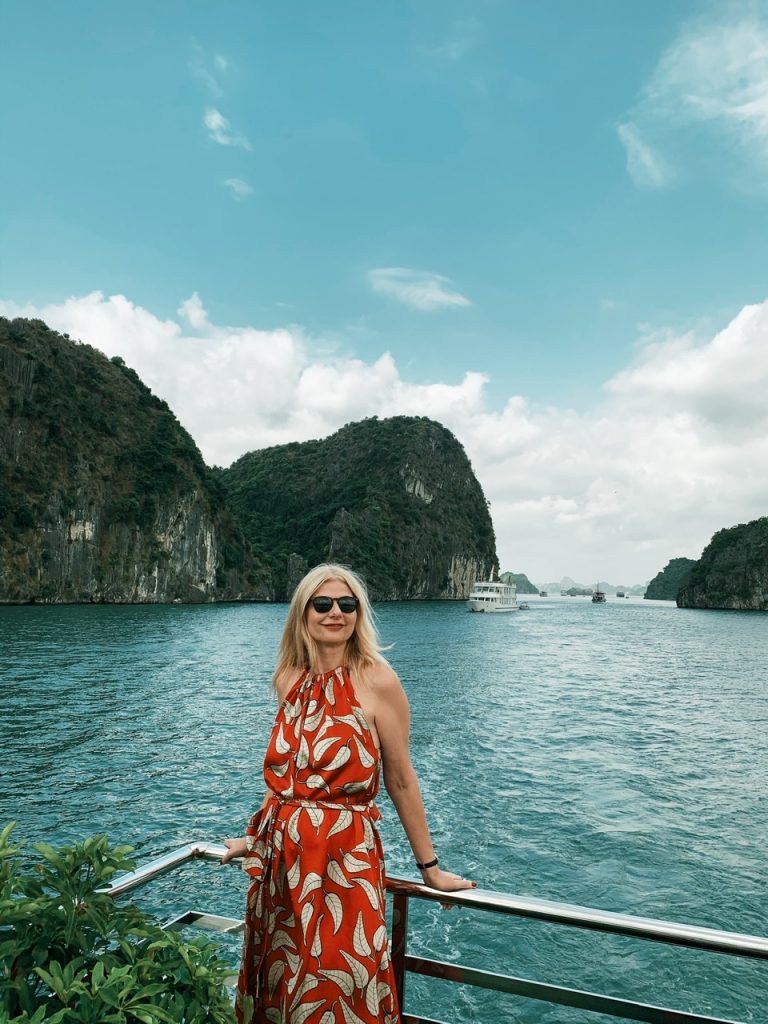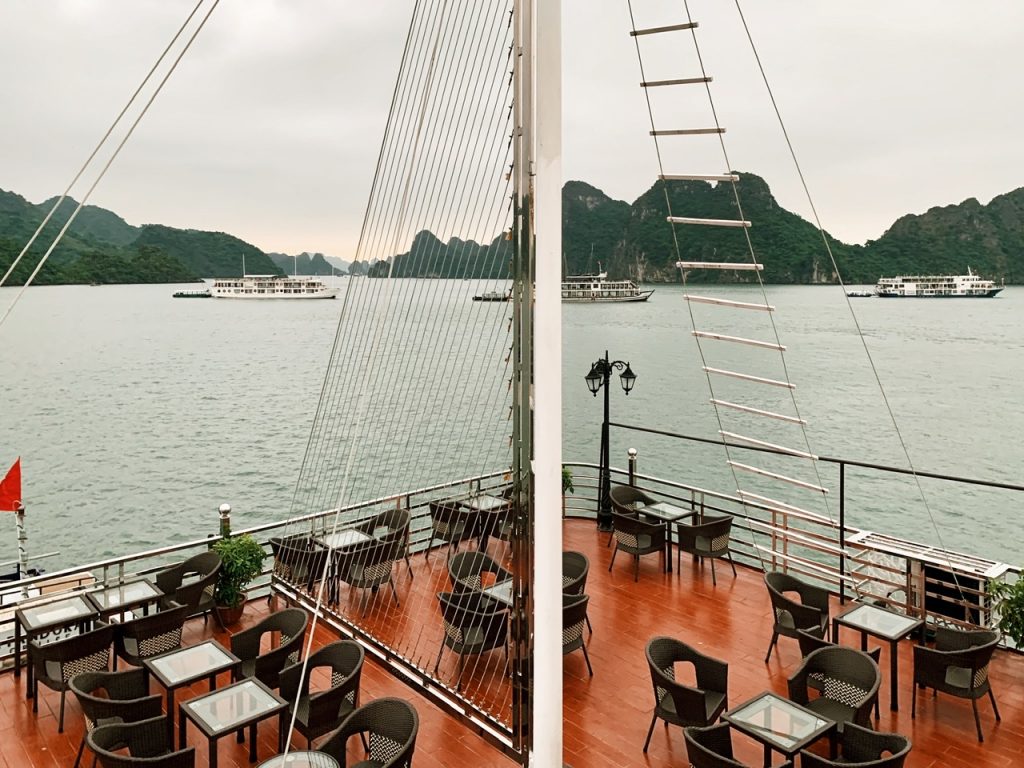 Kayaking at Halong Bay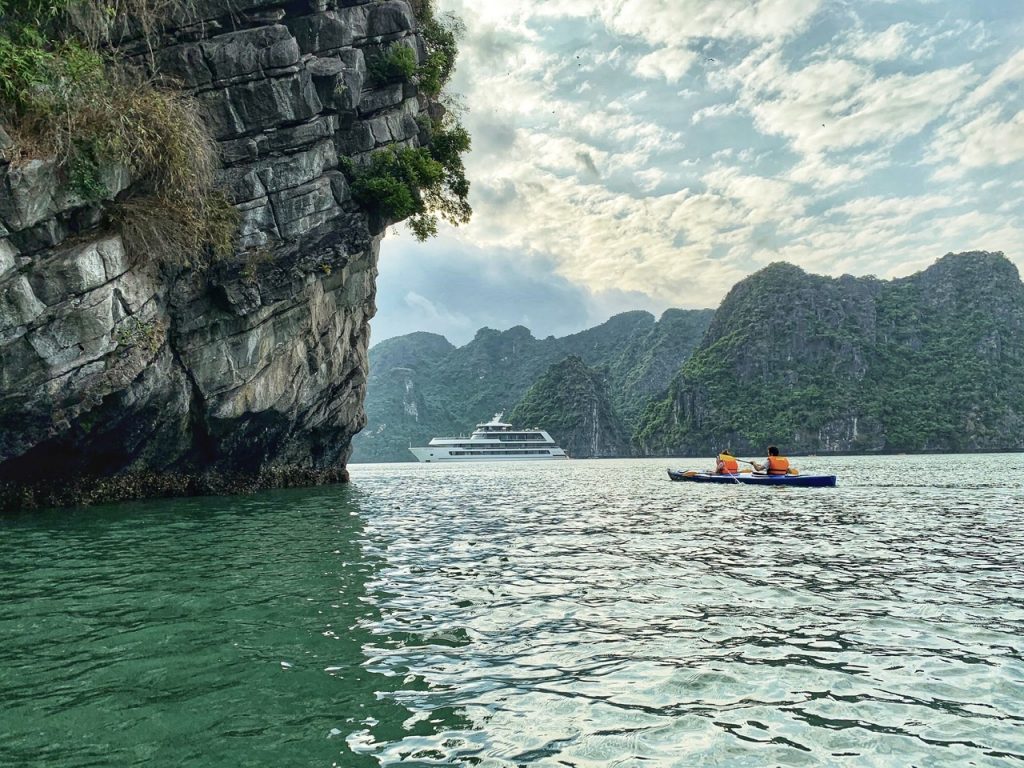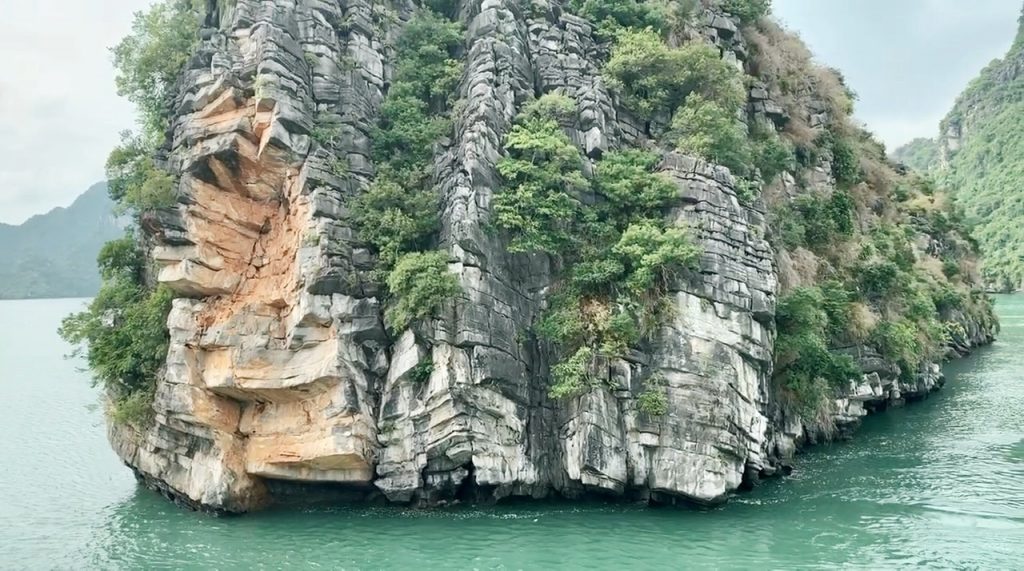 There is a special connection when you are close to the ocean. While it's beautiful to immerse myself in the scenery from the boat, I reveled being closer to the water. There is a different kind of peace and quiet when we explored those beautiful rock formations alone on a kayak. It was just our small group and nature around us. It is surreal and humbling when we are part of this spectacular ecosystem. Twice we went kayaking, and each time it was a different experience. The second time we were nearby small water-dwelling communities that offered insights into a very different world. The dwellings were modest but the view you wake up to every day is absolutely out of this world. There are so many different ways to live.
I Swam at the Halong Bay
Today we went swimming by the little caves in one of the islands. One had a tiny opening below with waves splashing continuously. With a wave, if you are very fast and in sync, you glide through the tiny entrance. Your heart pumps. On the other side is the jungle. We followed the little path through lush greenery and ended up in another little magical cave alcove. Little white stones were stacked in piles in perfect balance all over the place. Rock stacking has carried spiritual meaning across cultures for centuries. The act of balancing stones carries with it a practice of patience and a physical effort of creating balance. Each stone can signify an intention of grace for thankfulness, or offered up for another in need.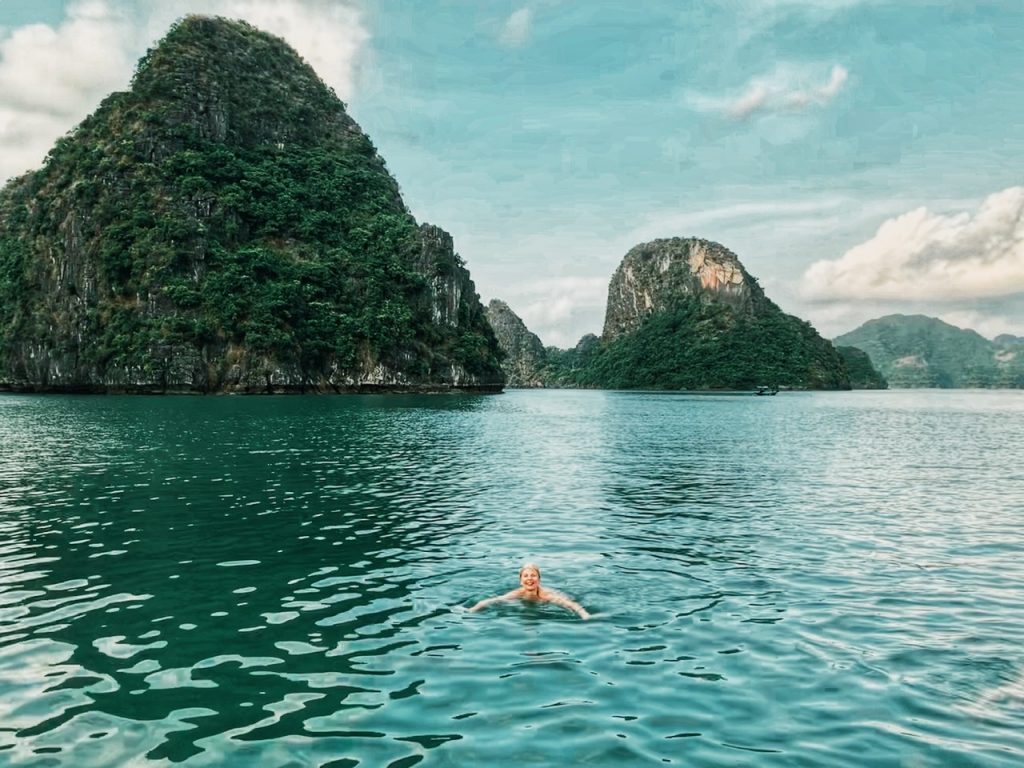 And then, like a mirage, you see a tiny opening showing you a completely deserted small sandy beach. The only thing you will find is the jade-colored ocean of the China Sea and magnificent nature. Your heart is full. And you don't want to leave. Ever.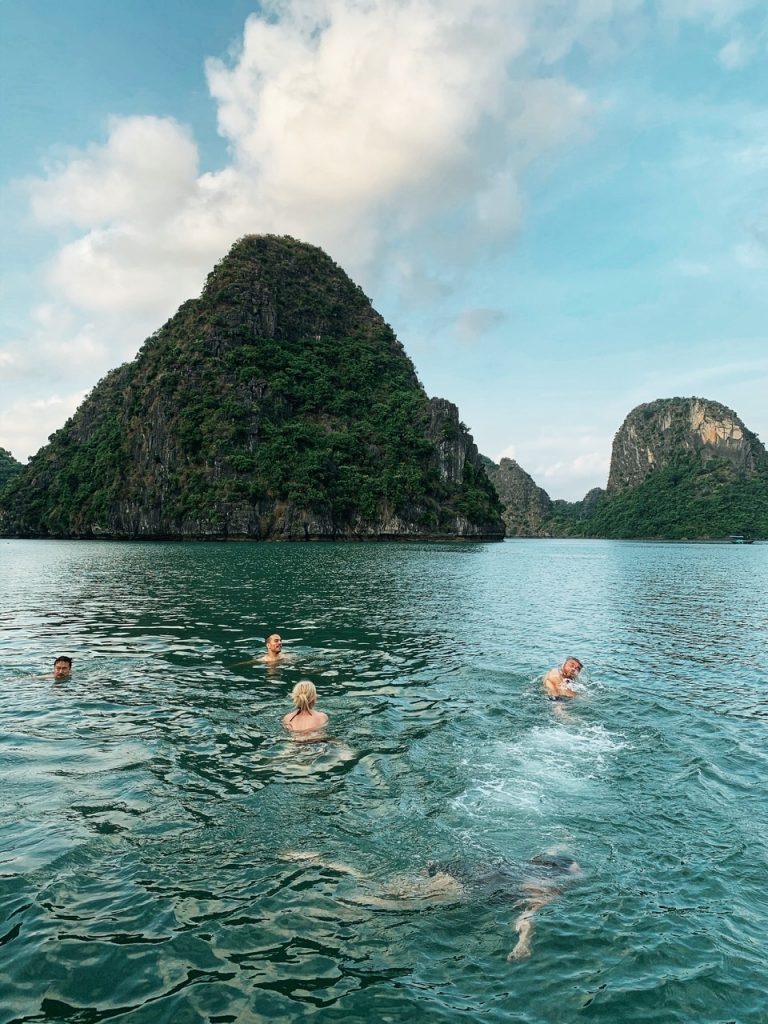 Long-time Waiting to Go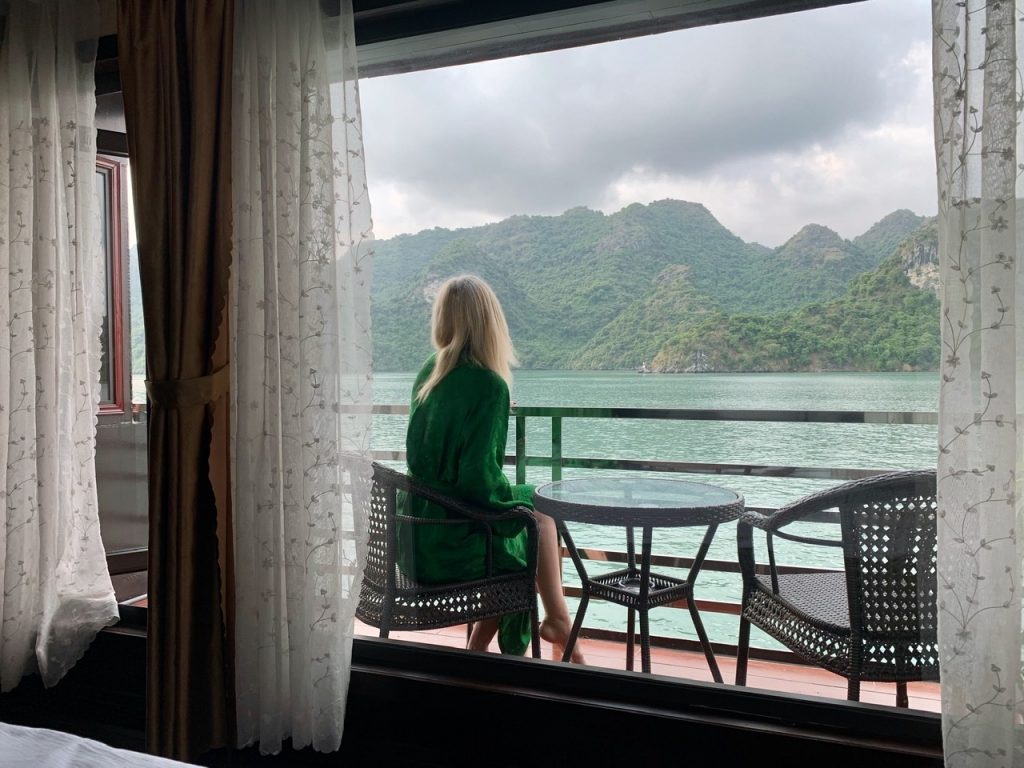 "Travel and change of place impart new vigor to the mind."

– Seneca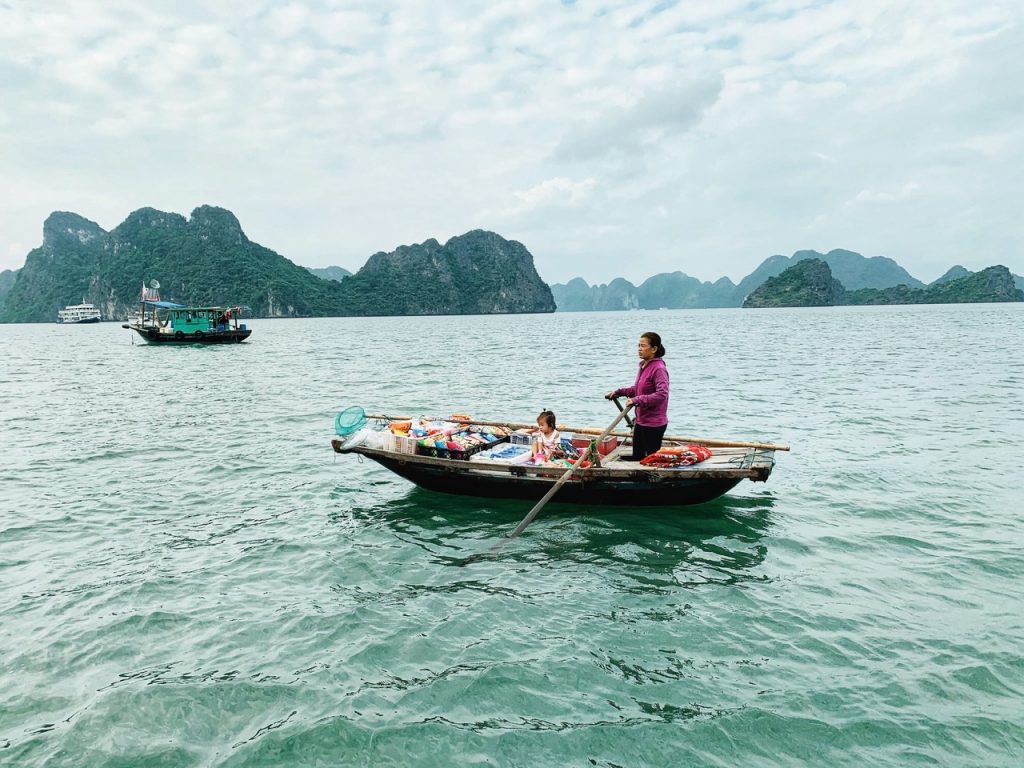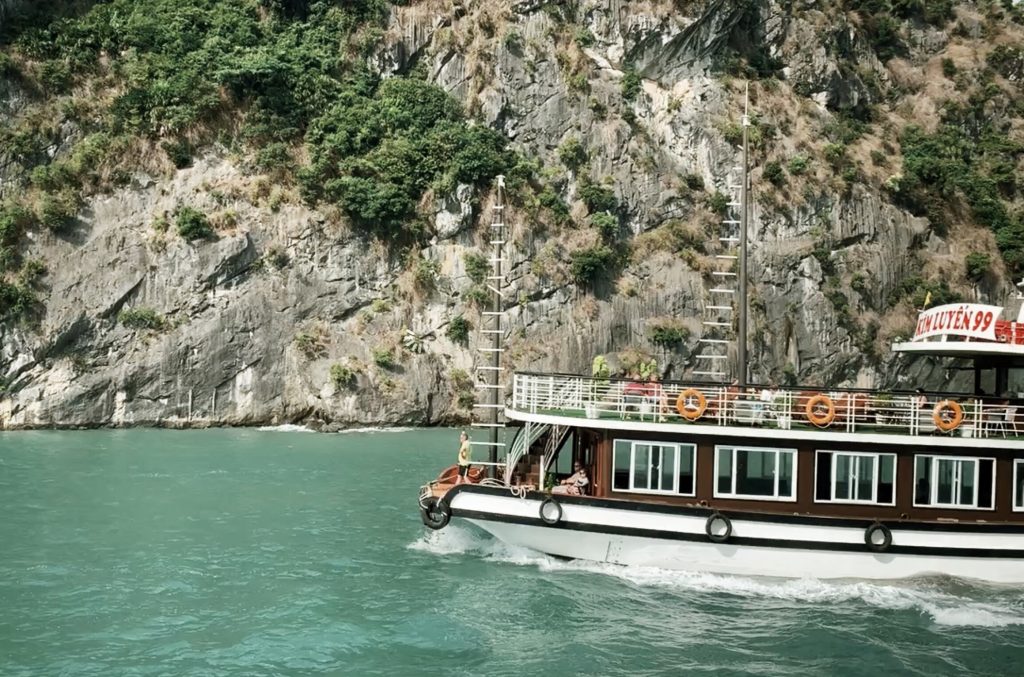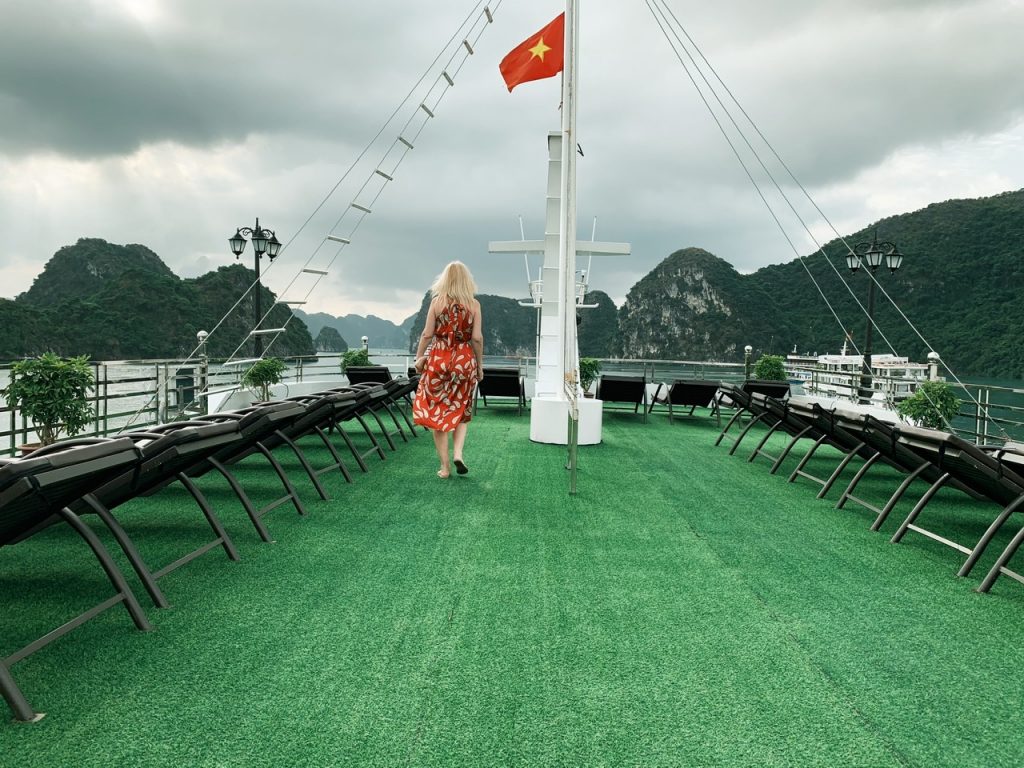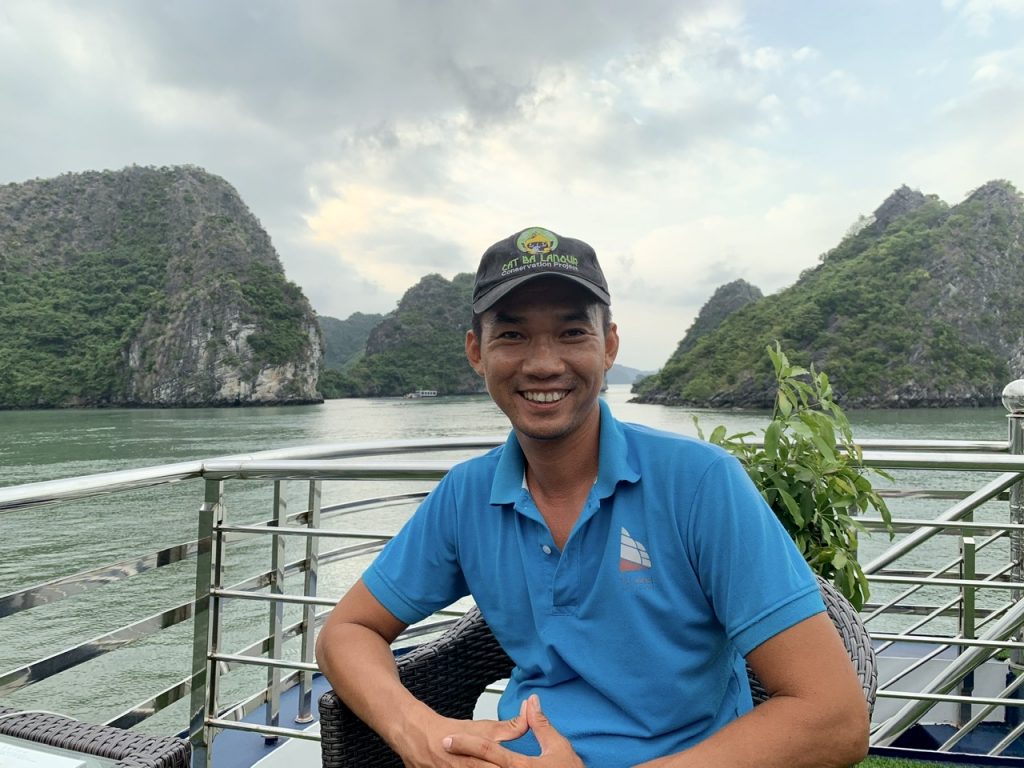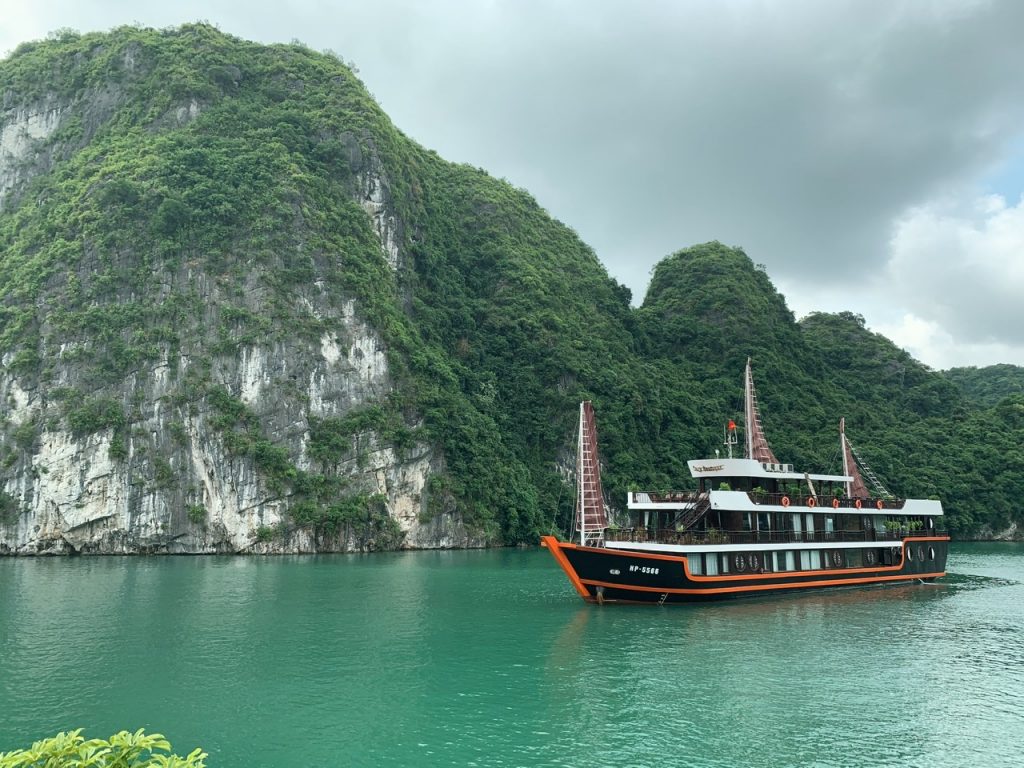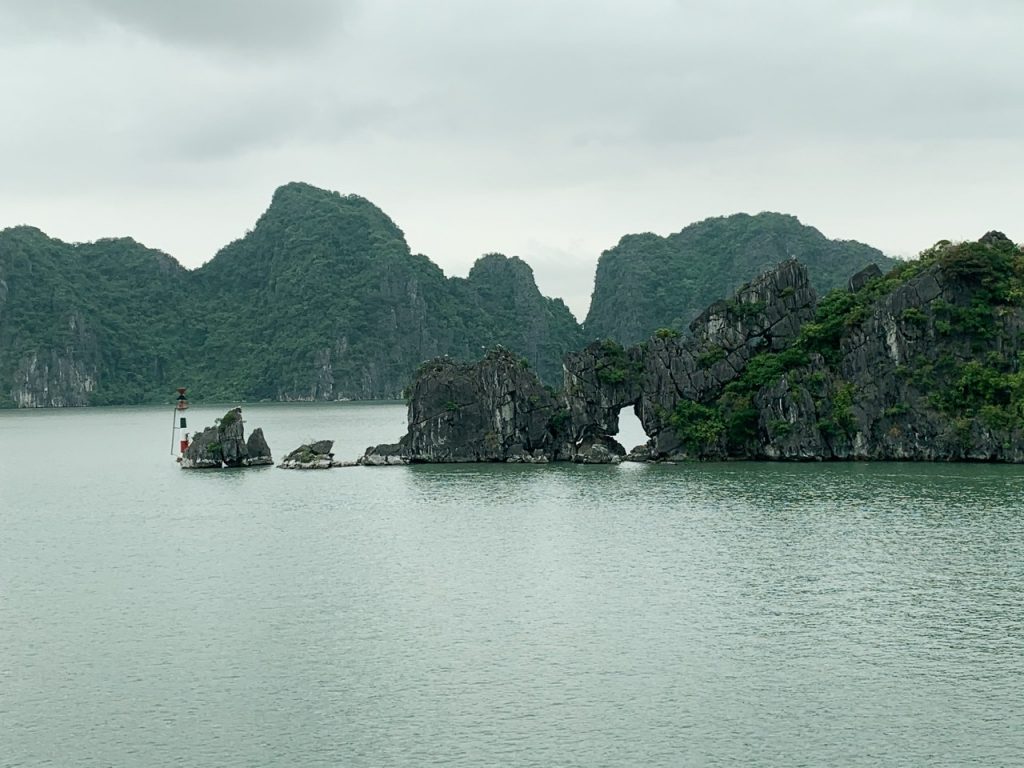 This was my second visit to Vietnam over the years. Somehow there is never enough time in the day to do everything I would like to experience. On this trip, I just wanted to see Halong Bay and made it my center focus. This adventure made me think about how fun it would be to work for UNESCO Heritage Sites and search for these incredible places.
Halong Bay Memories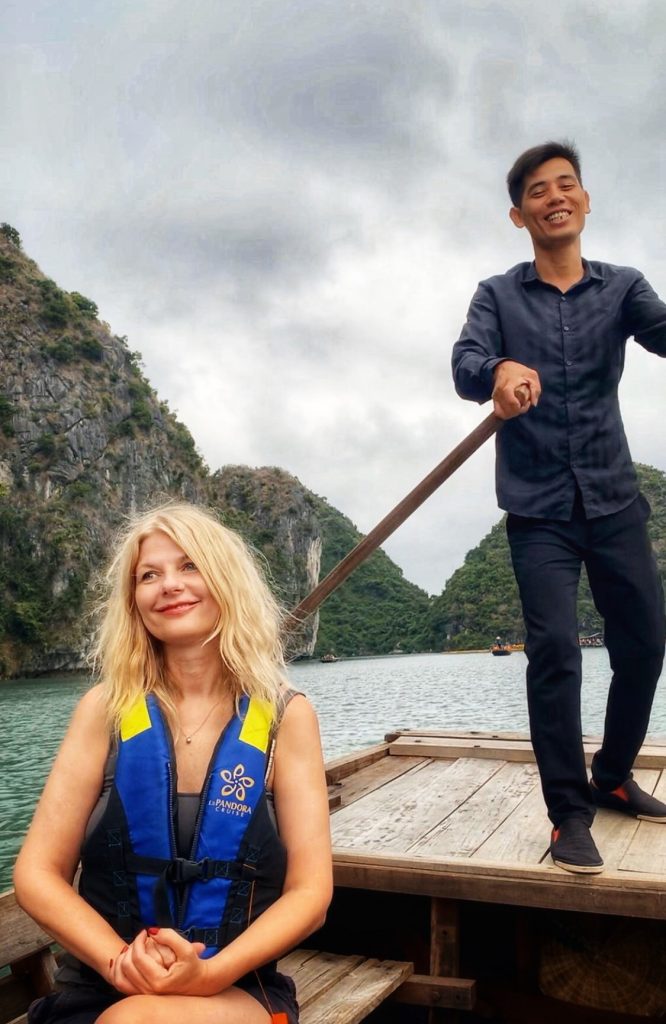 I started to write about this trip when I was traveling, but continued now while we are in the midst of COVID-19. I felt solace in coming back to these memories. Since then, our world has changed immensely. Good memories for all of us are like a treasure chest, triggered by the conversation, picture or thought. With memories, we can travel in our minds to revisit places or moments that we love and cherish.
Insider Tips for Halong Bay
I chose the Pandora Cruise that my hotel recommended and planned the excursion with a cruise company. Pandora is a smaller charming boat with maybe maximum of 20 cabins. The first and second floors had delightful balconies with views to make your heart sing and to enjoy your own private experience. If you're looking for activities, there are plenty of tours that tend to be packed with events but you can also create your own schedule. I personally wanted just to swim, kayak, read, and watch the world go by.
The cruise companies offer two packages: one-night two-day, or two-night three-day cruises. I absolutely recommend taking a longer one, one night is not enough at all. You can combine your nights in cabins, on the island, or simply stay on the boat. I found it better to be on the boat, nicely settled and enjoying the experience.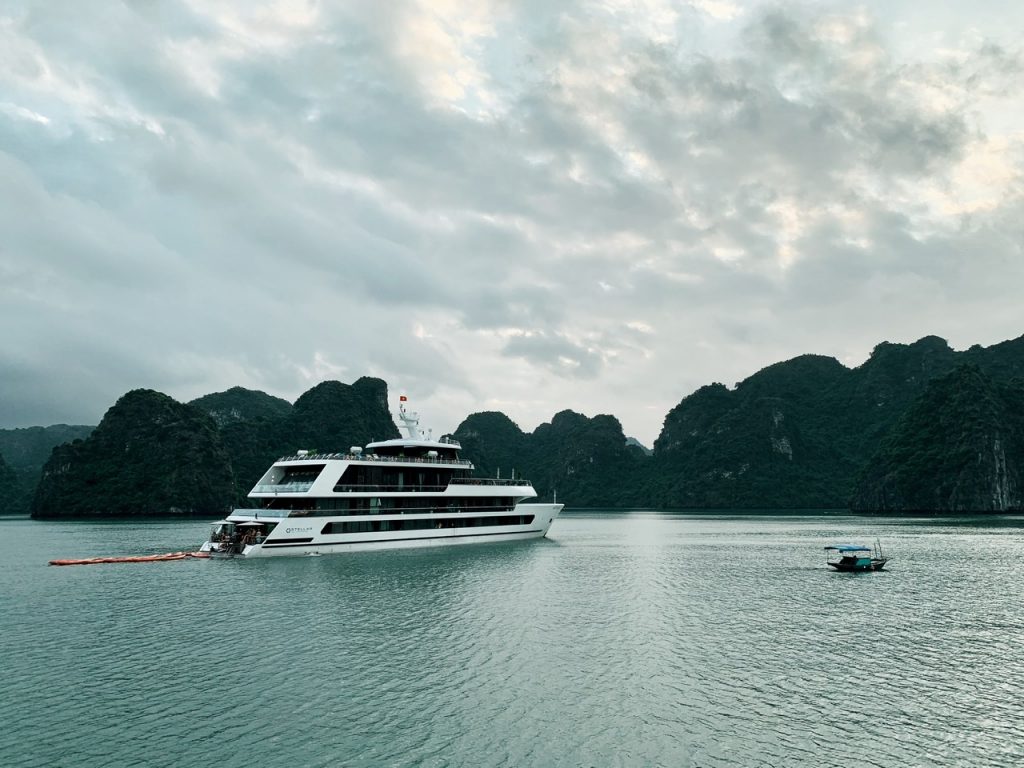 How to Get There
In 2019 it was easy to get to Vietnam from any Asian country. The flights within Asia were very affordable. I went to Vietnam from Malaysia via a short and direct flight. As of last October, if you are US citizen you had to get a visa in advance. EU citizens didn't need a visa. Please check the latest information here.
It is the easiest to get to Halong Bay from Hanoi. Most of the hotels can organize all kinds of tours. I booked Halong Bay through the hotel.
Weather and Climate in Vietnam
Vietnam's unique geography creates a range of weather patterns, with both tropical and temperate zones. The climate of the bay is tropical and wet with two seasons: hot and moist summer, and dry and cold winter. If you are concerned about the weather, then the periods September to November and March to May are ideal for a trip to enjoy Halong Bay.

While March to May offers the best weather countrywide, there is no bad time to visit Vietnam, as there is always some part of the country to enjoy. This is the guide to the climate of Vietnam's major regions and destinations.
Current Situation
This is a good resource about the current situation and updates in Vietnam.
Where it Is?