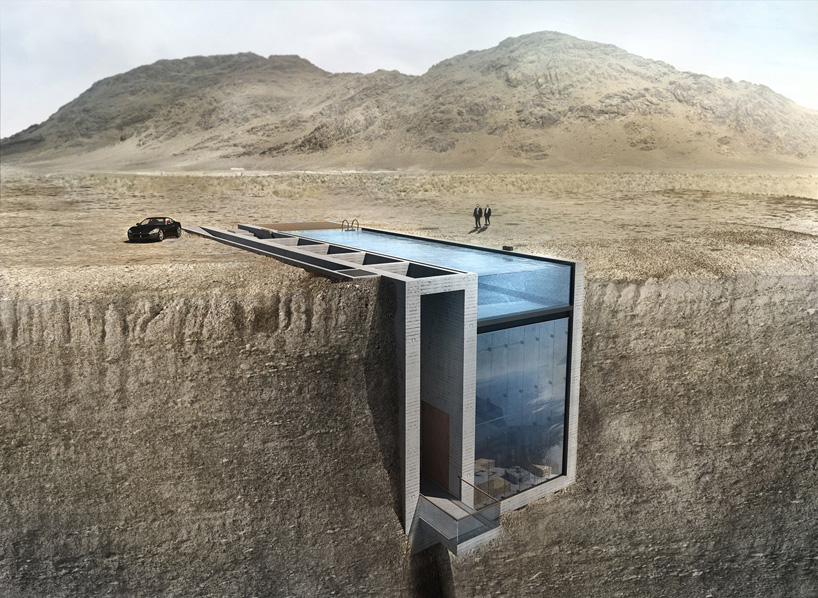 Casa Brutale is a daring and thrilling architecture concept that took the internet by the storm a few years ago. Its debut instantly went viral after publication and was shared by numerous media and design platforms worldwide.
Casa Brutale started also one wonderful friendship with the immensely talented architect Laertis-Antonios Ando Vassiliou from LAAV Architects in Amsterdam. As a result of our inspiring conversations, this article emerged.
Casa Brutale – Take Your Breath Away Concept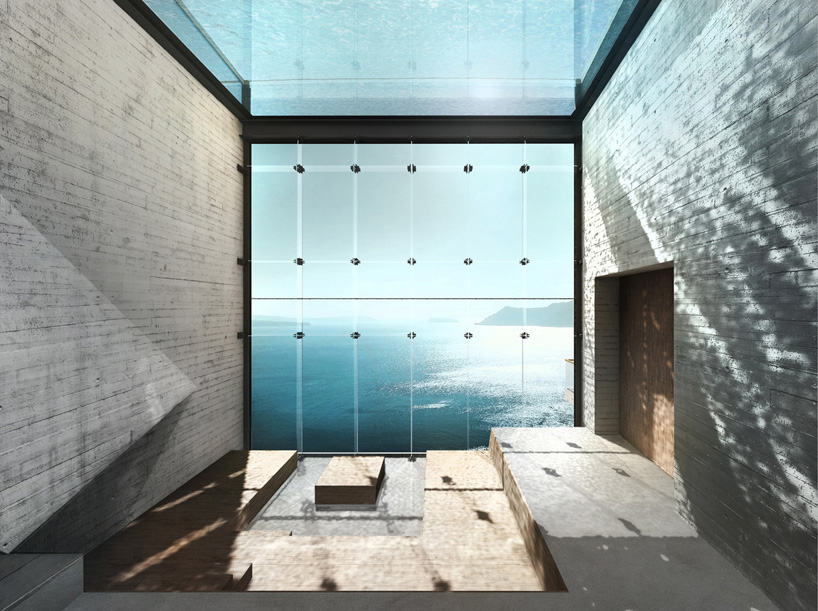 Casa Brutale is a poetic homage to pure Brutalism. It redefines the harmonious coexistence of humans and nature. Join us for wonderful insights from Laertis, the creative force behind Casa Brutale, and learn what inspires his architecture.
What was the inspiration for Casa Brutale? What makes it so unique?
I believe that Casa Brutale was one of the first viral architectural projects for many reasons. It's extremely minimal and brutal, found in a beloved location (but also scary for many), all while framing a beautiful view. Above all, it has the water element of the pool that gives it that extra edge and style.
Overall, it is a project that creates very strong feelings for viewers. Regardless if they love it or hate it, they won't forget it. The inspiration came from a few places. It was influended by Luc Besson's "Le Grand Bleu" film with the divers living (and dying) within the sea and "On The Sea" song by Beach House. Also, contemporary Japanese architecture, and my childhood memories had a big impact. I grew up in the beautiful Greek Island Rhodes embraced by the magnificent Aegean Sea.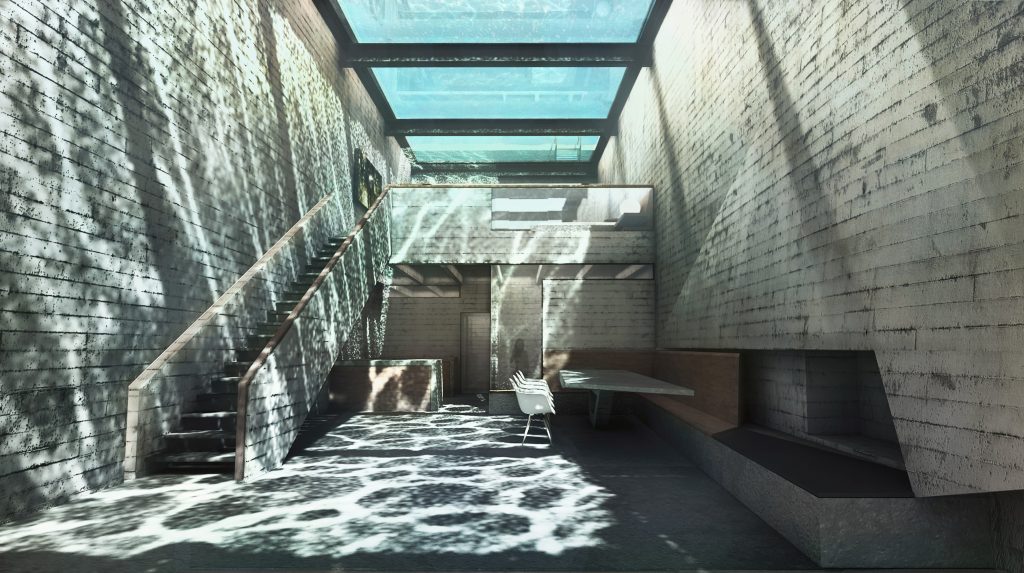 Casa Brutale – A Snapshot
This stunning building is embedded in a clifftop and crowned with a glass-bottomed swimming pool.
The residence is constructed with simple materials — wood, glass, and concrete — a convergence of the surrounding earth and water. The crystalline pool from reinforced glass is set between the walls. This smooths the hard materials and provides natural light throughout, illuminating the residence.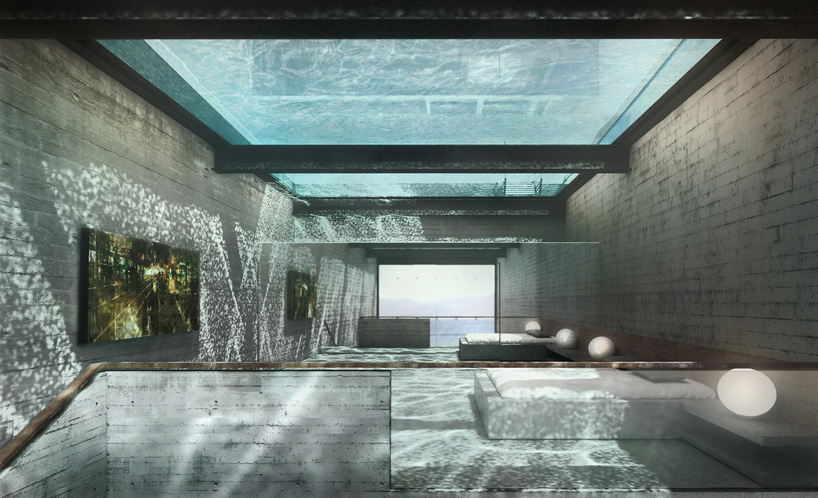 Casa Brutale is a statement on the simplicity and harmony of contemporary architecture. It is created to serve its owner and respect the environment. Also, it's an inverted reference to Casa Malaparte, encased and protected by the tender earth that has hosted the human civilization for millennia. Casa Brutale is a complete study of aesthetics, structure, function, and engineering, which solely awaits its realization.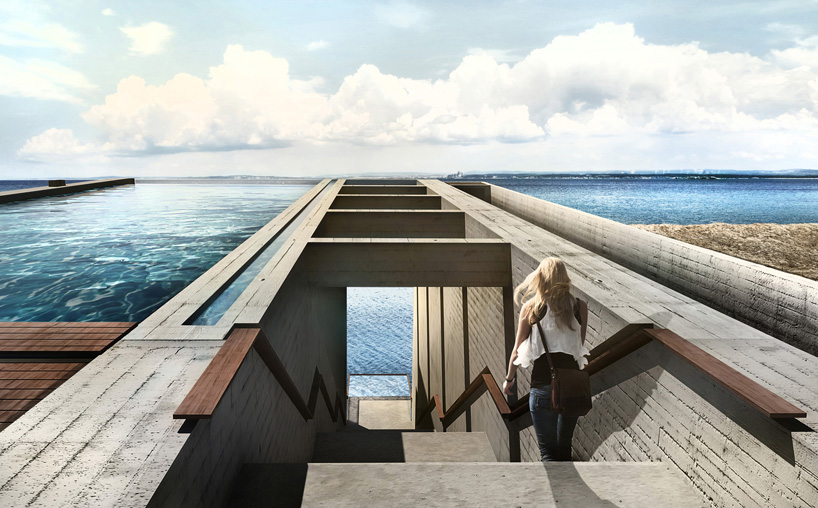 Casa Brutale – Iconic Swiming Pool Integration
Upon the roof of Casa Brutale, you'll find a glazed bottom swimming pool. This is a continuation of the poetic Aegean Sea in perfect communication with the vast blue Greek sky.
Casa Brutale penetrates the landscape in, quite literally, a groundbreaking integration. The underground building benefits from a perfect homeostatic mechanism with thermal insulation from the surrounding ground and the cooling properties of the swimming pool. The optical impact of the building on the landscape is minimal, with only one façade on the cliffside and no volume extruding from the ground level.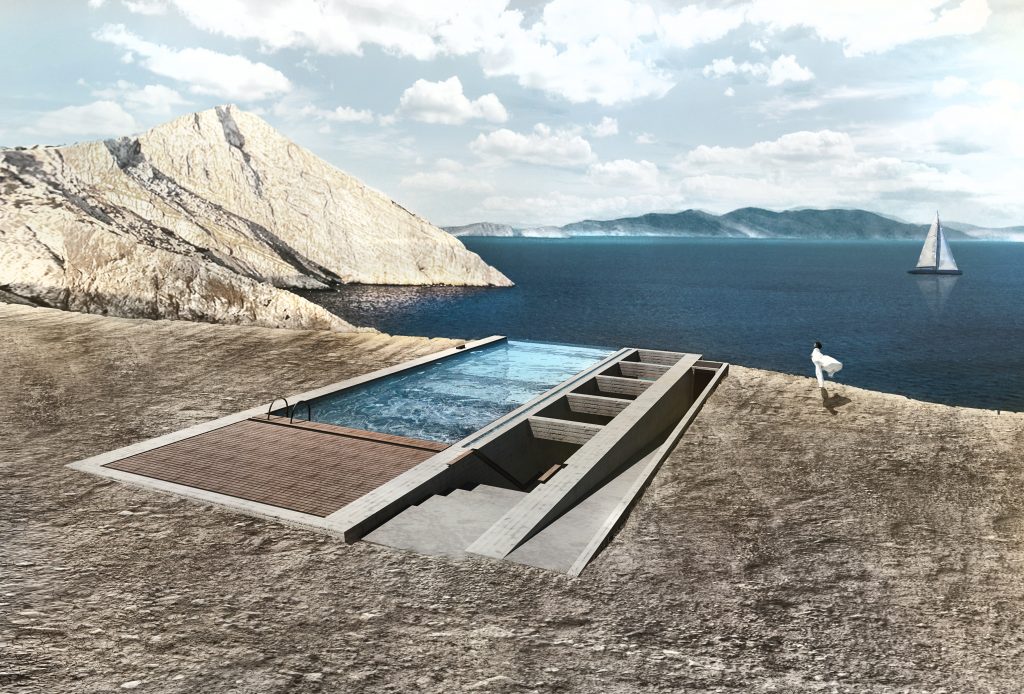 Light penetrates the transparent or semi-transparent surfaces of Casa Brutale, bringing it to life. The dynamic light patterns caress the bare concrete with refractions and shadows. Bare concrete, or beton brut, is the finishing technique that gave the name to both brutalism and Casa Brutale.
Casa Brutale – The Future and Building Plans
Designed for the people that want to live, both literally and figuratively, on the edge, Casa Brutale was deemed to be a house suitable for James Bond. It received feedback both applauding the design and questioning the implementation of its construction.
Casa Brutale will be built on Faqra mountain outside Beirut, at an altitude of 1600+m, and the future owner is Alex Demirdjian, CEO of Demco Properties. Originally, Casa Brutale was proposed by OPA; however, the construction of Casa Brutale will be supervised by LAAV Architects since the OPA partnership dissolved.
The cliff residence has grown since the first concept and it is now 270 sqm (it used to be 180sqm) with an estimated project budget of 3-4 million USD. It can now accommodate up to six people, has underground parking of up to three cars and a northwest orientation.
Construction is expected to begin after 2020 (delays are due to the Syria War, political instability in Lebanon, and current worldwide COVID-19 Pandemic).
New Projects and Concepts by LAAV Architects
What are the projects that you have been working on since Casa Brutale, and how environment inspires the architecture?

Far too many projects. I've worked on Lux Aeterna Chapel, Industrial Facilities Facelift (for Mutti SpA), 3 high-rise projects, 3 urban masterplans, several one-off villas, and many, many competitions. The Casa Brutale concept worked as both a PR Manager and a Business Developer. It still keeps on bringing me new projects even though it's not built yet. I can't imagine what will happen when it is finally complete!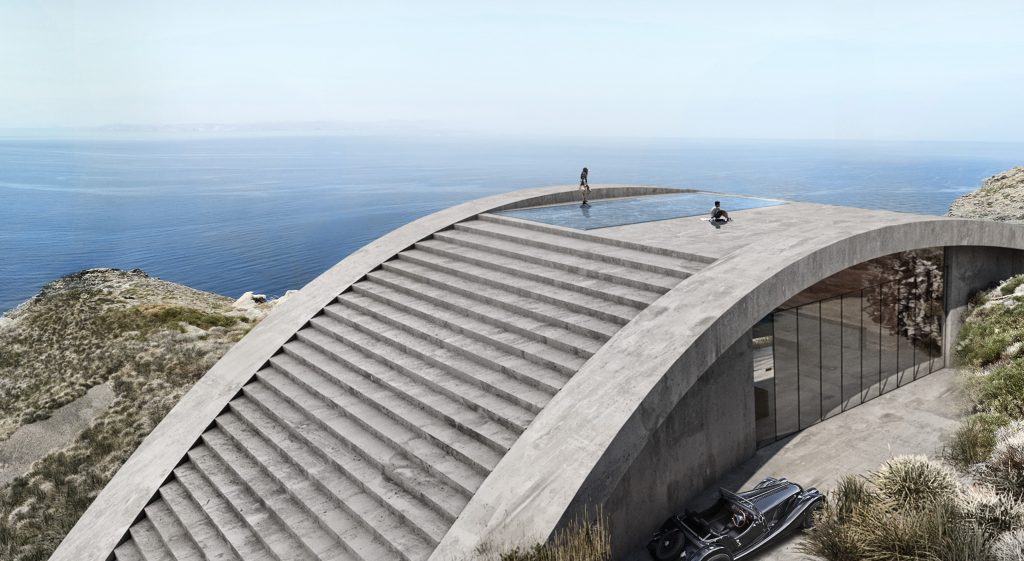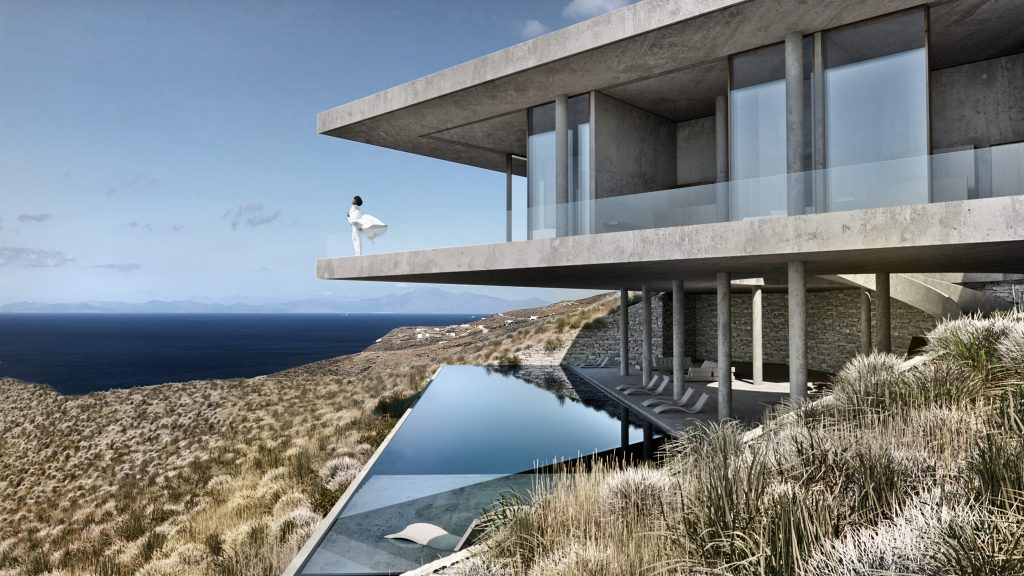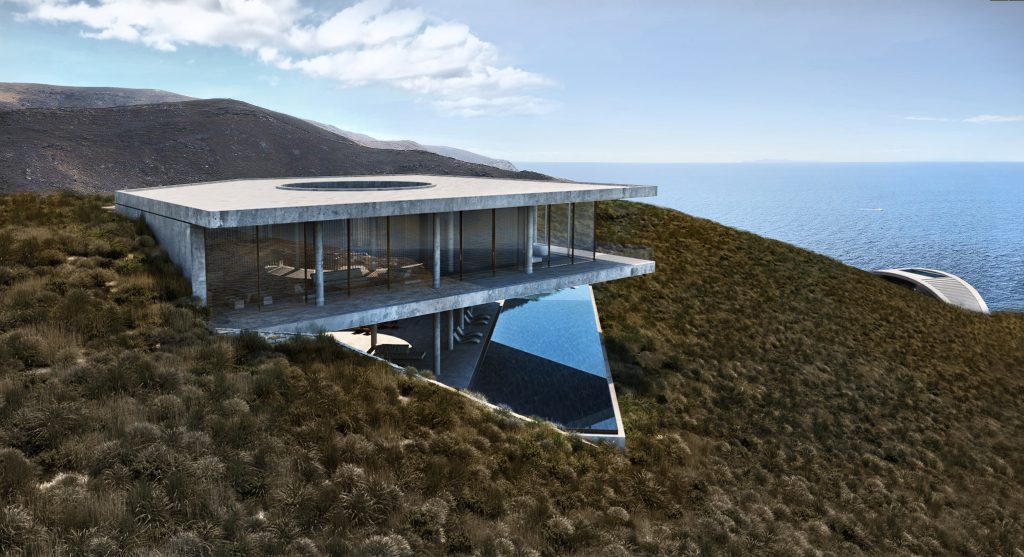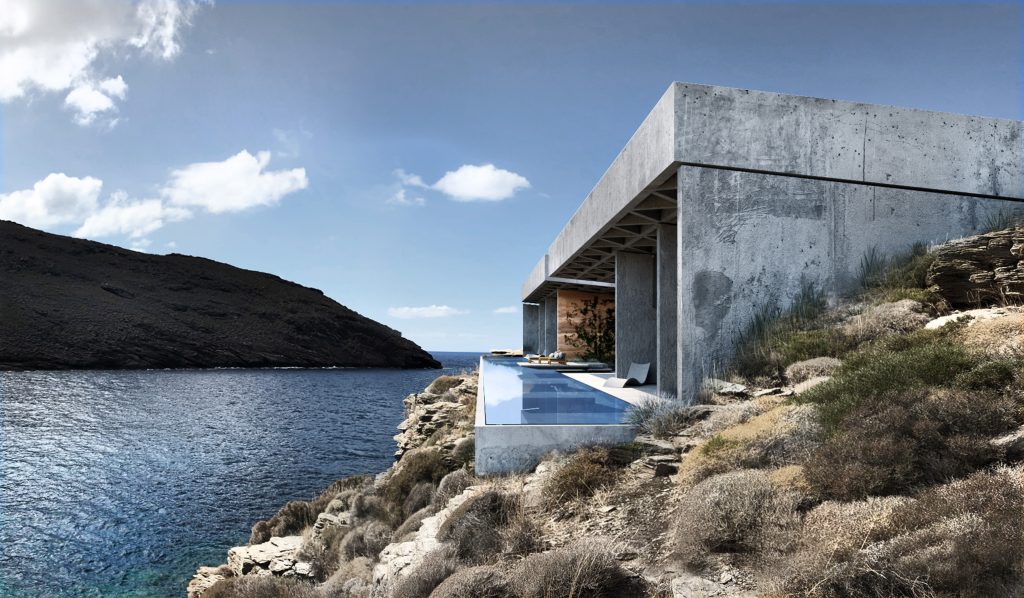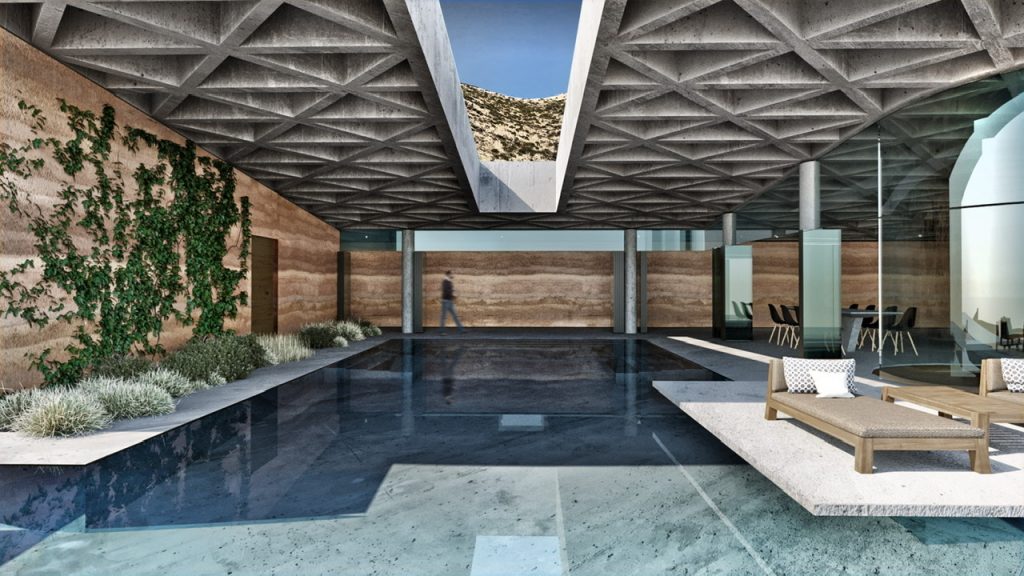 About Laertis-Antonios Ando Vassiliou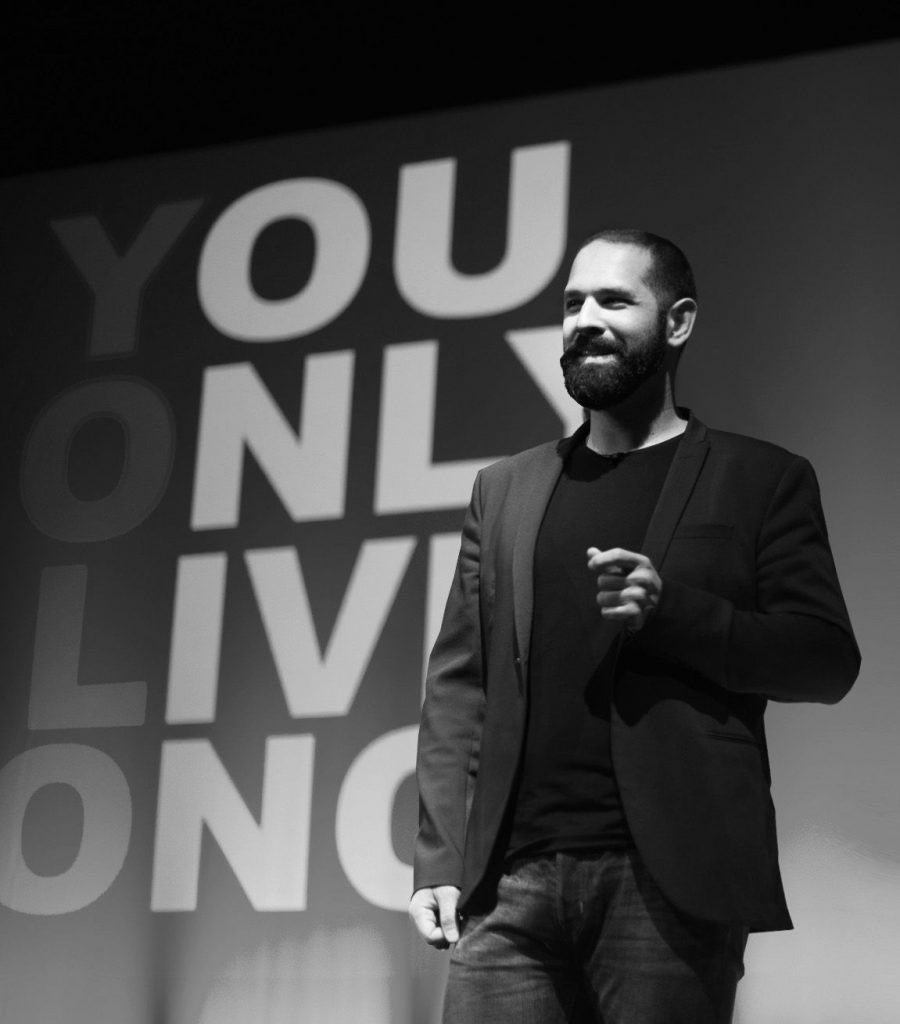 Laertis-Antonios Ando Vassiliou was born in 1983 to Greek & Japanese parents and grew up in Rhodes. During his education, he studied architecture at the Athens Technical University (NTUA) and completed his MSc in Architecture at TU Delft in 2013. When he earned his first distinction at an architectural competition, he went to study for six months at ISA Victor Horta in Bruxelles. Since then, he has built his first commissioned design in Rhodes in 2006, and in October 2016 he started his design platform LAAV Architects.
Do you remember the moment when you decided to become the architect? What inspired it?
I was already studying in the Architecture School of the NTUA in Athens when after the second year I started feeling more and more comfortable about Architecture. Eventually, in 2005 I participated in my first architectural competition and won the 2nd prize. Beginner's luck? Could be, but that was all I needed to get wired with architecture (and competitions). Fifteen years after, I have more than 20 participations, with the majority of them earning prizes and distinctions.
Do other kinds of art inspire your architecture?
Of course. Cinema, literature, and music. Poetry and dance also, but less than the first three. All my projects have a story to tell. I love reading, writing, and telling stories, but also to imagine them as cinematic scenes.
I visualize all my projects in my mind as movie sets while still sketching them. After that, I work on the presentation and renders in order to communicate the building I have in my mind. And, as it should, all these cinematic scenes and buildings have wonderful soundtracks. I love original soundtracks and movie scores, it's probably my favorite music genre.

What would be your dream house and where it would be?
Probably somewhere in Northern Italy, Umbria or Toscana. Those locations are places where I think I could dedicate time to my other passion – writing a book. An old farmhouse/barn converted into a contemporary residence would be aperfect fit. I could go with my Ducati a few times a week to the nearby towns to get the essential groceries, then return back home and enjoy some good wine by the fire with delicious local products. It might sound like a cliche, but I am quite a regular guy in this kind of thing.
A Word about Casa Brutale from the Founder, Zest & Curiosity
Casa Brutale is the architecture that makes you pause.
I remember seeing it for the first time on-line and how in awe I was with the whole concept. It was fresh, original, and very bold. It made me feel something, it made me feel excited. Novel ideas always fascinate me and Laertis' work has an abundance of them. When we connected in Amsterdam, his passion for architecture and design was palpable.
Casa Brutale and other architectural projects are the product of Laeratis' passion and the love for making the architecture daring, yet very human. In his architecture, my life would be very different. Maybe more daring but also in harmony with a place where I would live. The harmony of how some building makes us feel is what good architecture is all about for me. I have tremendously enjoyed working with Laertis on this article. Thank you so much!
Dear reader, enjoy this marvelous architecture.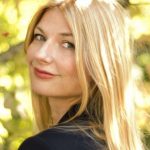 – Tijana
The Founder and Editor-in-Chief
Zest & Curiosity