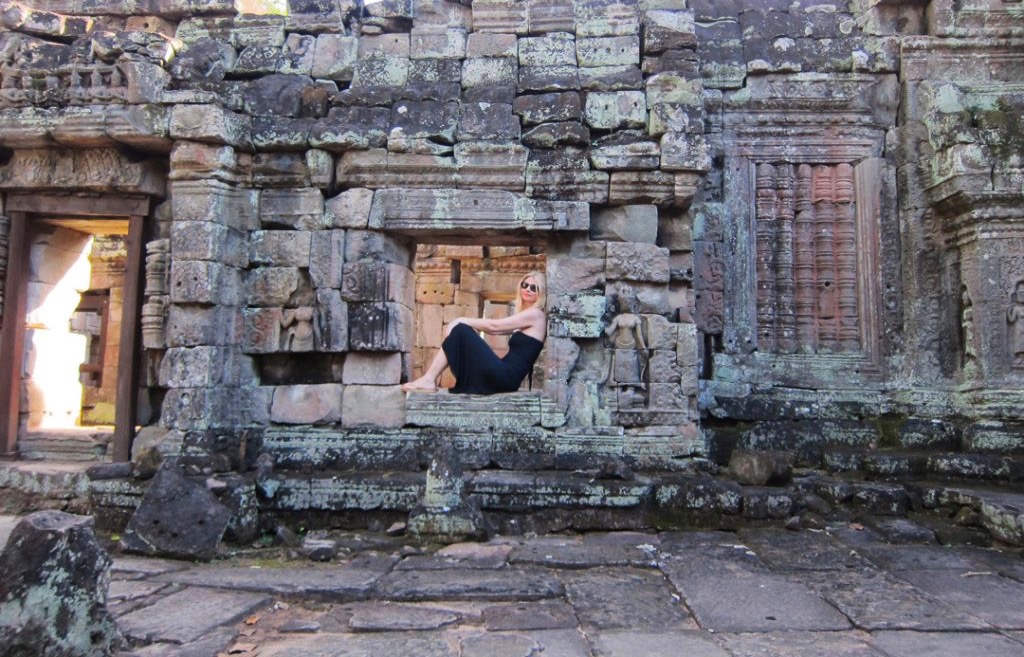 Cambodia is truly the Kingdom of Wonder. I have a feeling that some places are destined for you, and Cambodia is one of those places for me. It stole my heart. Rarely do I go to the same place twice, but Cambodia never fails to pull me back to its exquisite land. From the wondrous temples and floating trees to its world-renowned Kampot pepper, there is something for everyone in this beautiful tropical country.
Cambodia is a predominately Buddhist Southeast Asian nation. The landscape spans from the low-lying plains, the Mekong Delta, mountains, to the Gulf of Thailand. Within the capital of Phnom Penh, you'll find an art deco Central Market, an intricate Royal Palace, and the National Museum's historical and archaeological exhibits. Towards the northwest is the ruins of Angkor Wat, a massive temple complex built during the Khmer Empire.
Angkor Wat was added to the World Heritage List on December 14, 1992.
The Angkor Empire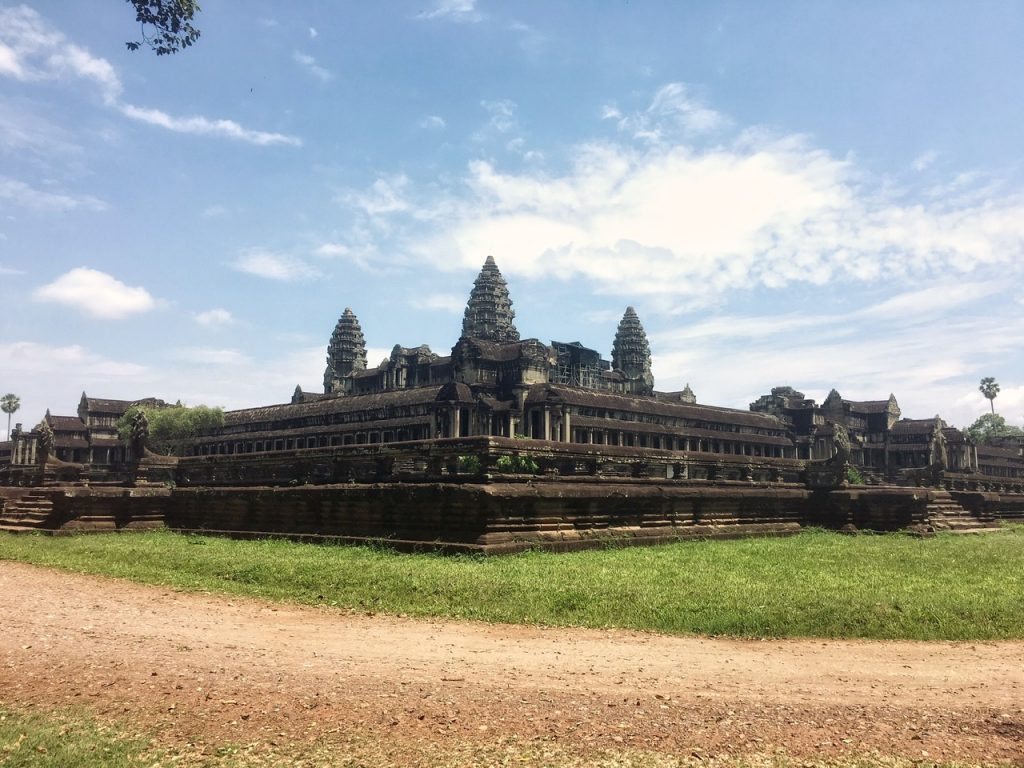 Cambodia's culture has its roots in the 1st to 6th centuries. First known as the state Funan, the area gradually transformed into the Angkor Empire. Over the course of 600 years, Cambodia saw powerful Khmer kings dominate much of present-day Southeast Asia. The kingdom ruled in all directions, from the borders east Myanmar to the south China Sea and north to Laos. During this period the Khmer kings built the most extensive concentration of religious temples in the world – the Angkor temple complex.
Simultaneously, they devised a masterpiece of ancient engineering – a sophisticated irrigation system. The system includes a number of gigantic manmade lakes and canals that ensured as many as 3 rice crops a year. Remarkably, part of this system is still in use today.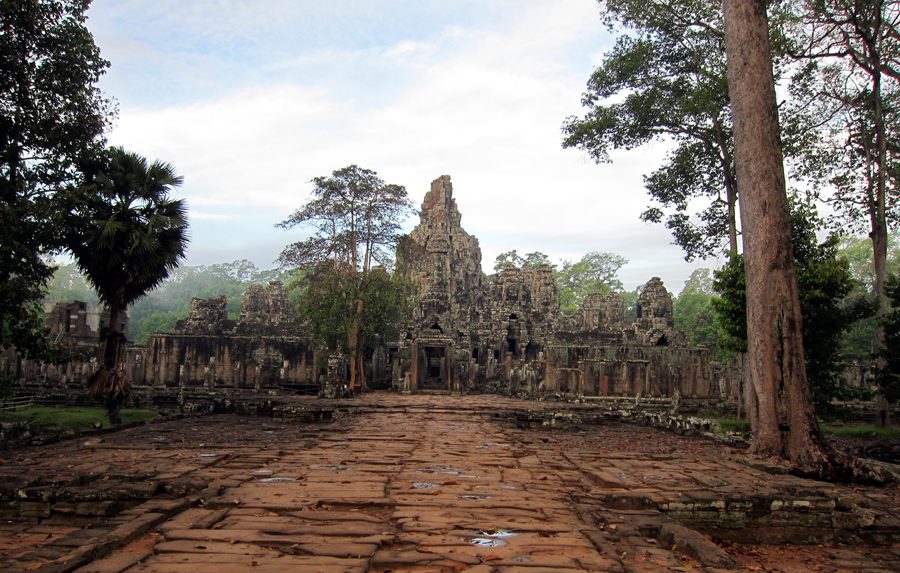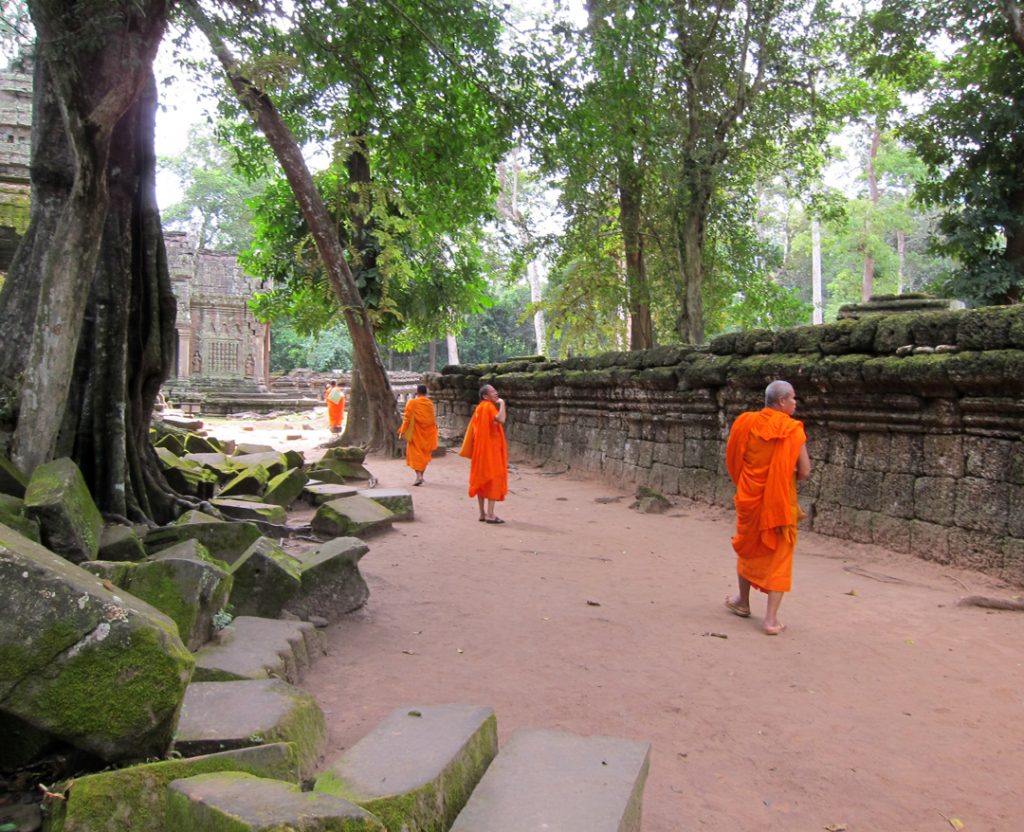 The Angkor Wat Temple in Cambodia
The Angkor Wat is a temple complex in Cambodia and is known as the largest religious monument in the world. The entire site measures upwards of 162.6 hectares. Originally constructed during the Khmer Empire as a Hindu temple dedicated to the god Vishnu, it was gradually transformed into a Buddhist temple towards the end of the 12th century.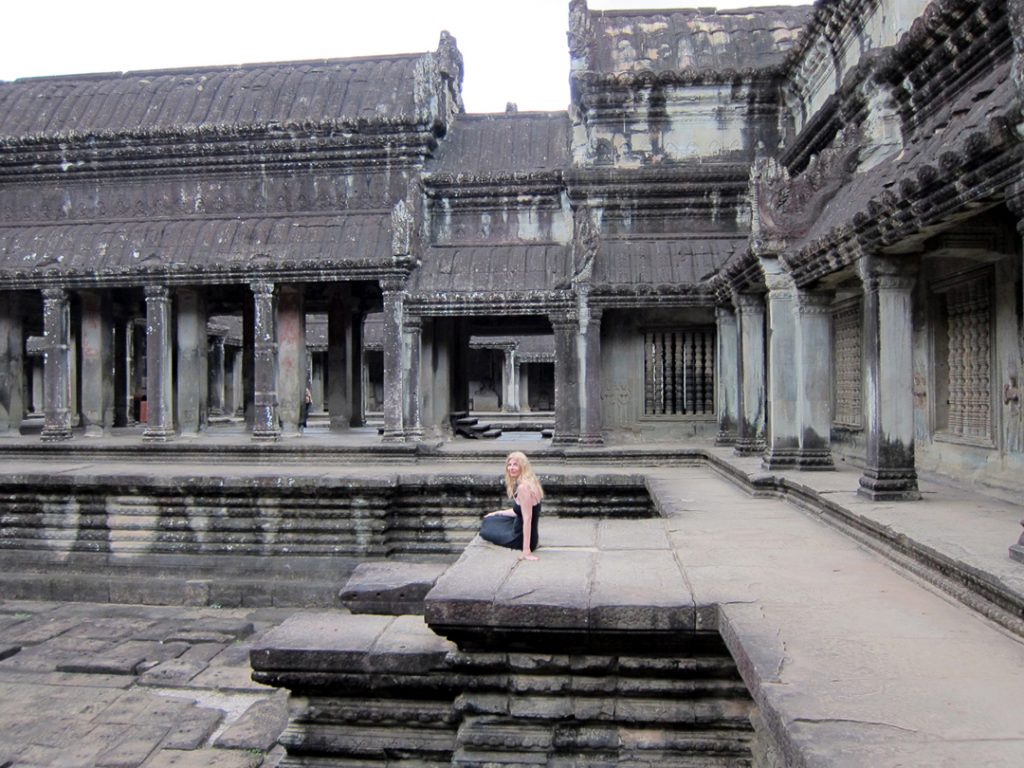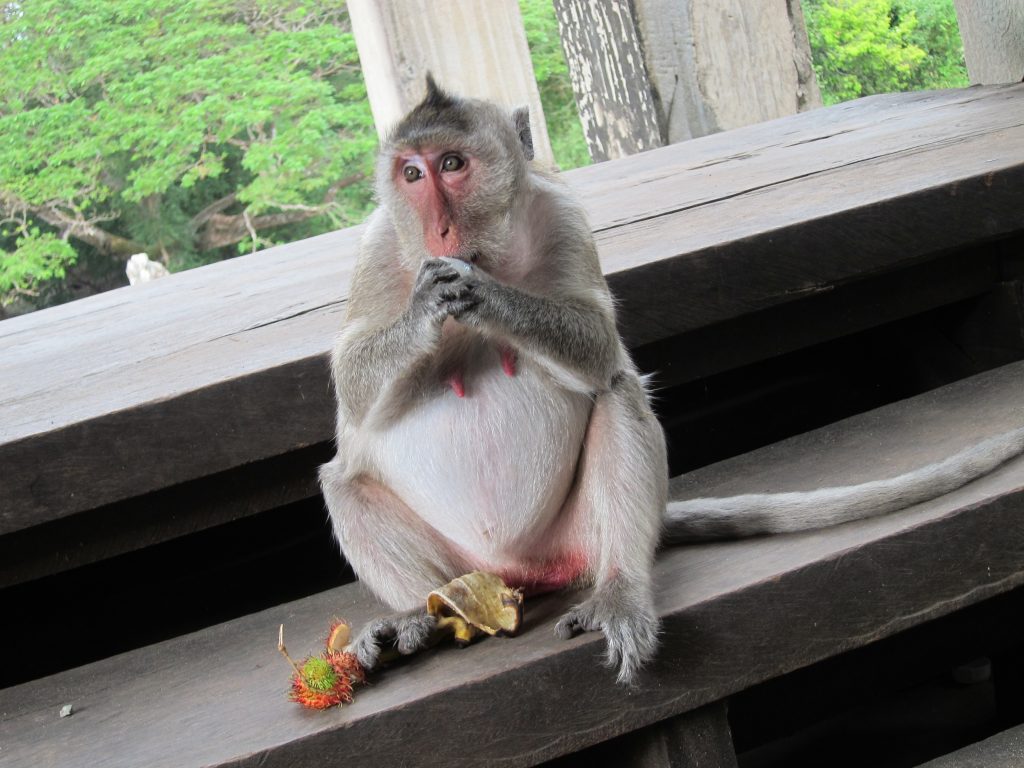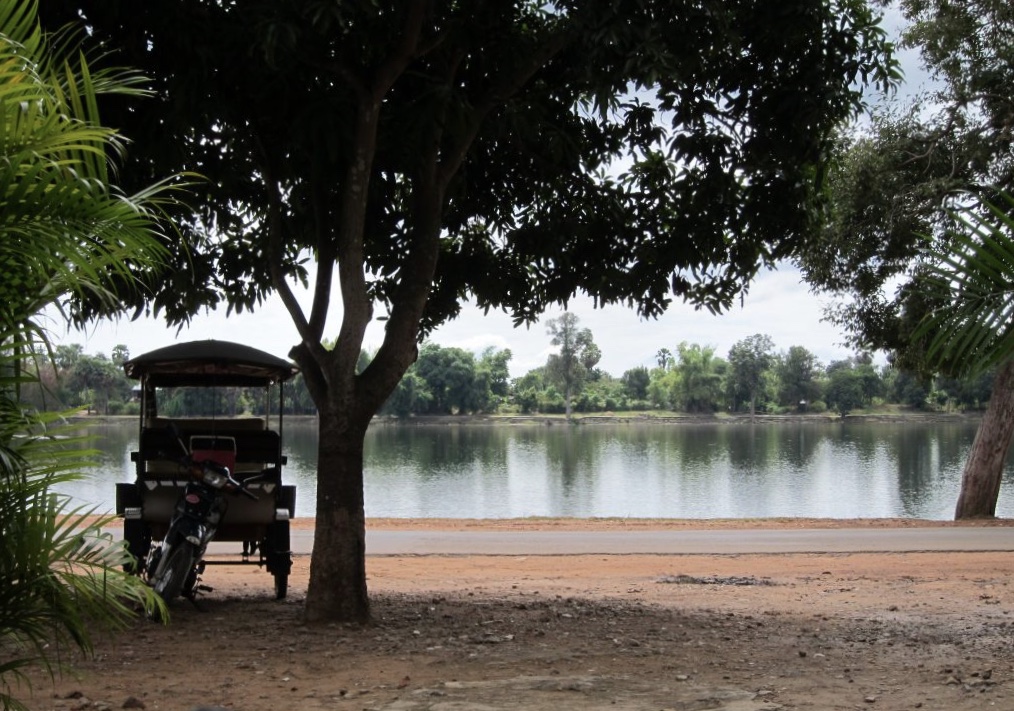 Bayon Temple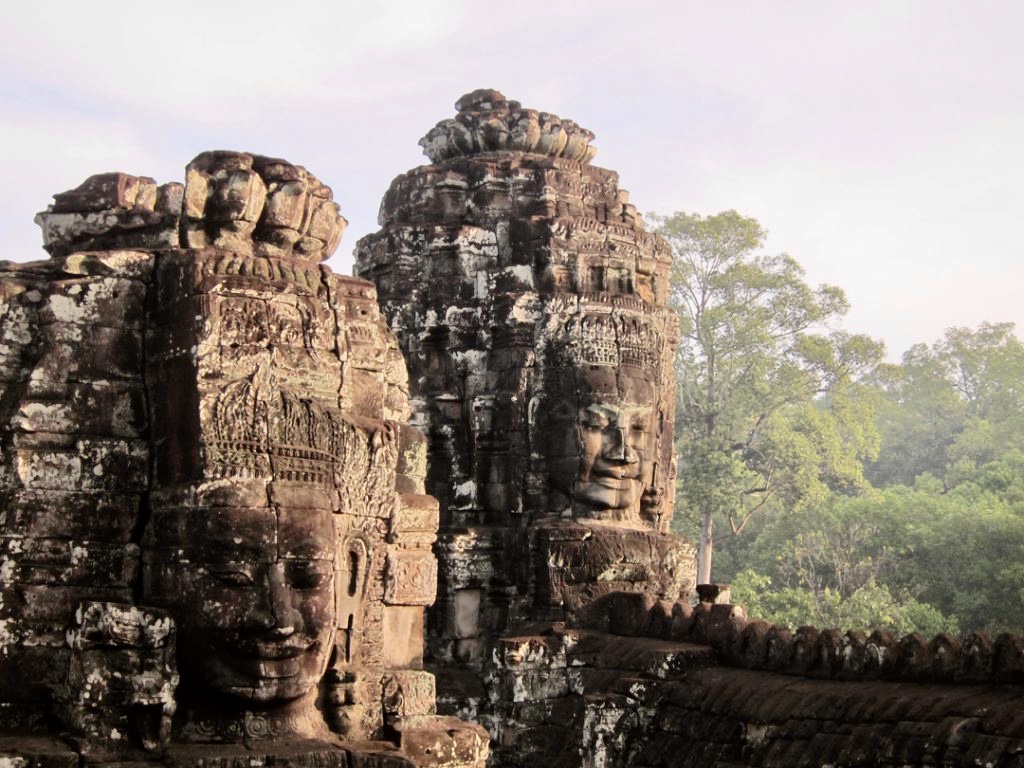 The Bayon Temple is one of the more famous, popular, and beautiful temples in the Angkor Wat Archeological Park. It is also called Jayavarman's Temple, in honor of the Khmer king who ordered its construction. It's best known for its 54 towers decorated with 216 gigantic gently smiling faces of Avalokiteshvara on each side.
Ta Prohm Temple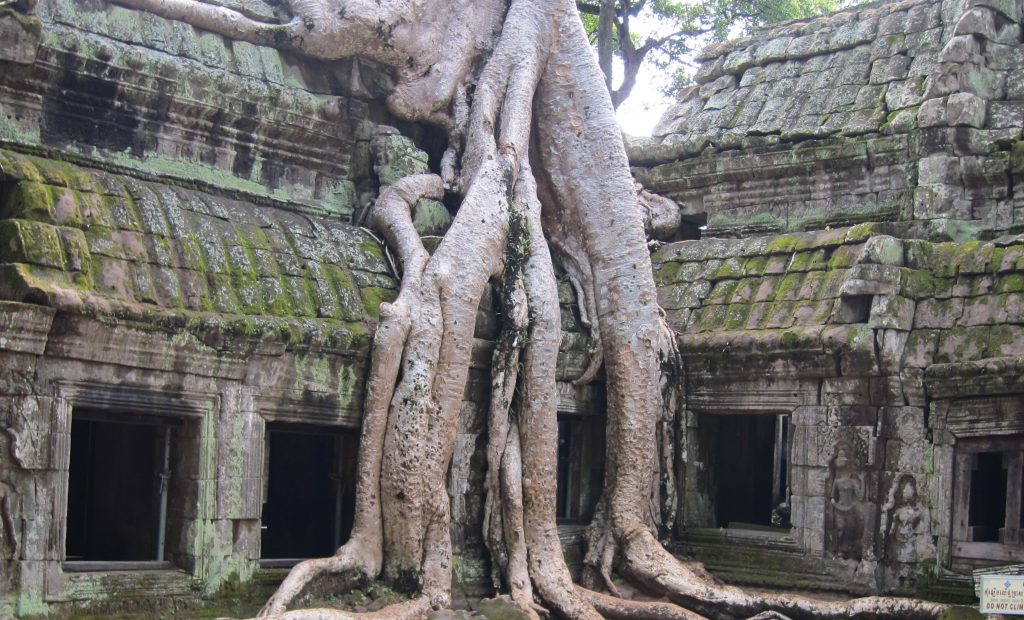 Constructed in 1186, and originally known as Rajavihara (Monastery of the King), Ta Prohm is a Buddhist temple dedicated to the mother of Jayavarman VII. It is one of the few temples in the Angkor region where an inscription provides information about the temple's dependents and inhabitants. It has been left untouched by archaeologists except for structural strengthening to stave of further deterioration. This temple is often known to the wider public as a temple in Lara Croft: Tomb Raider movie.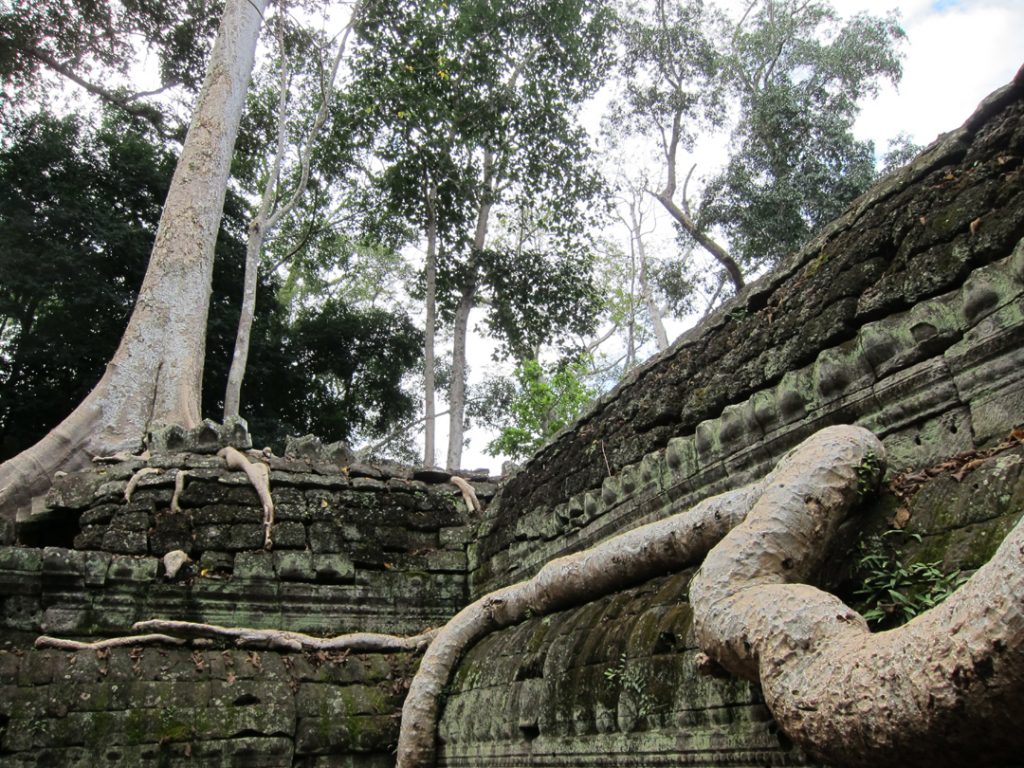 Ta Prohm is the undisputed capital of the Kingdom of the Trees. Fig, banyan and kapok trees spread their gigantic roots over stones, probing walls and terraces apart, as their branches and leaves intertwine to form a roof over the structures. Trunks of trees intertwine with stone pillars. Thus the strange, haunted charm of the place entwines itself about you as you go, as inescapably as the roots have wound themselves about the walls and towers.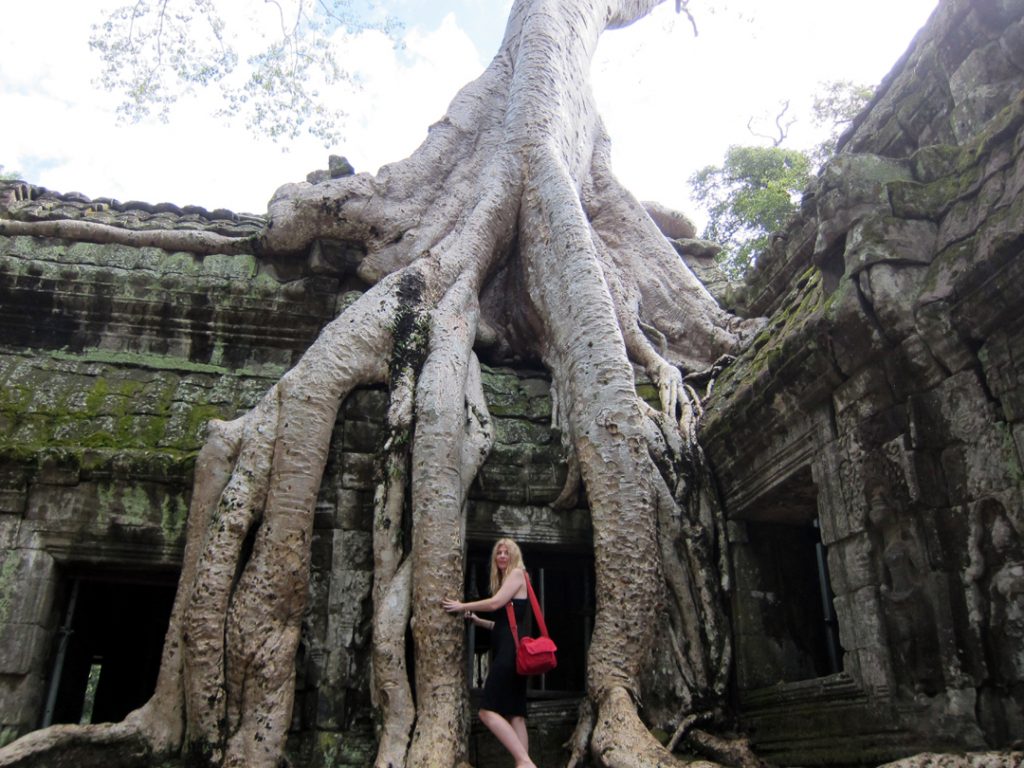 Ta Prohm temple is very serene and beautiful in the early morning.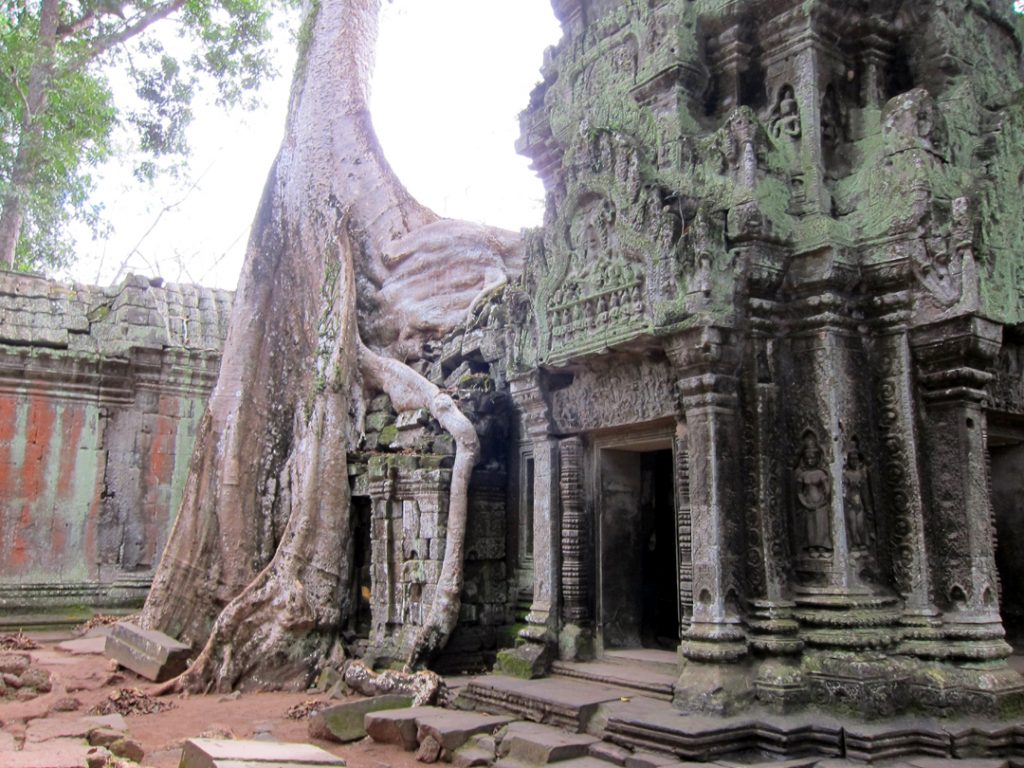 Banteay Srei Temple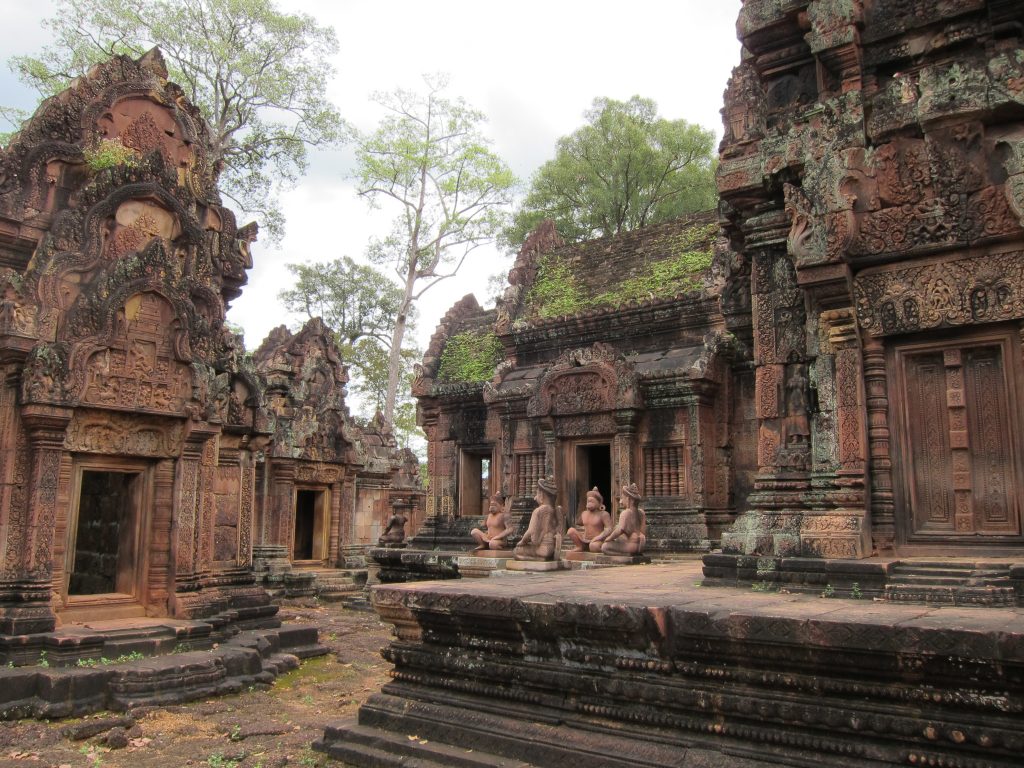 The terracotta colors and the sculptures of this temple are simply amazing! Banteay Srei is a 10th-century Cambodian temple dedicated to the Hindu god Shiva. The temple's name means the citadel of the women or citadel of beauty. It's probably related to the intricacy of the carvings found on the walls and the tiny dimensions of the buildings themselves. Banteay Srei is built largely of hard red sandstone that can be carved like wood.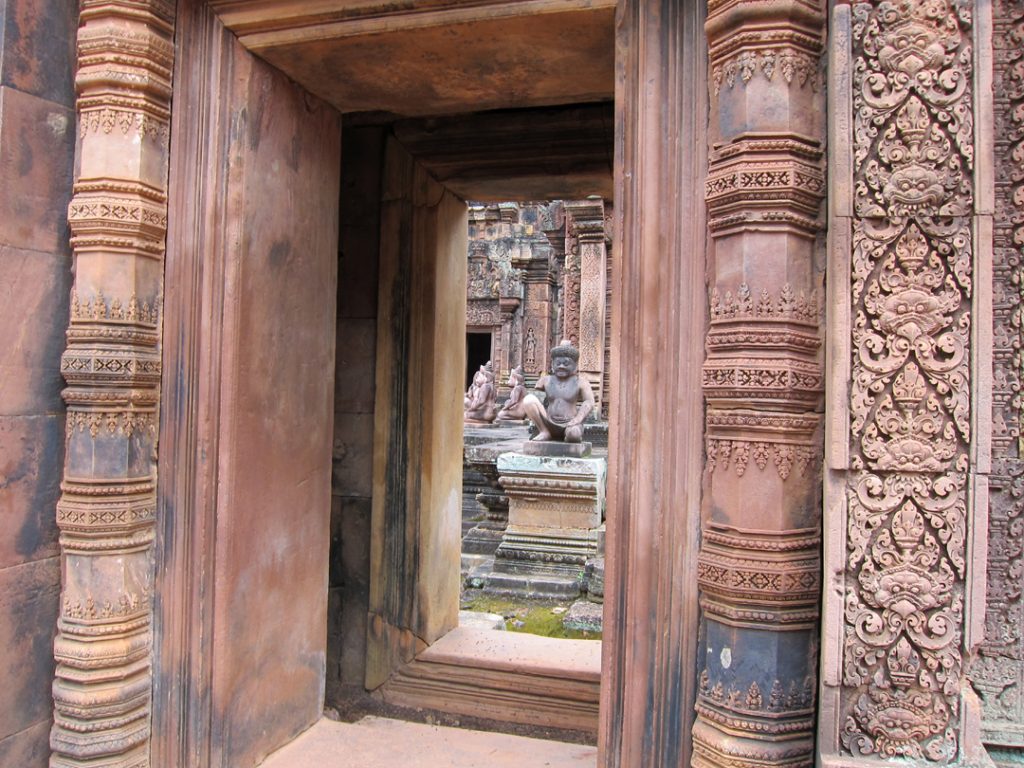 This is the most significant example of a so-called private temple. A temple that is not built on the order of a king and does not serve state purposes.
Cambodia – Lush Countryside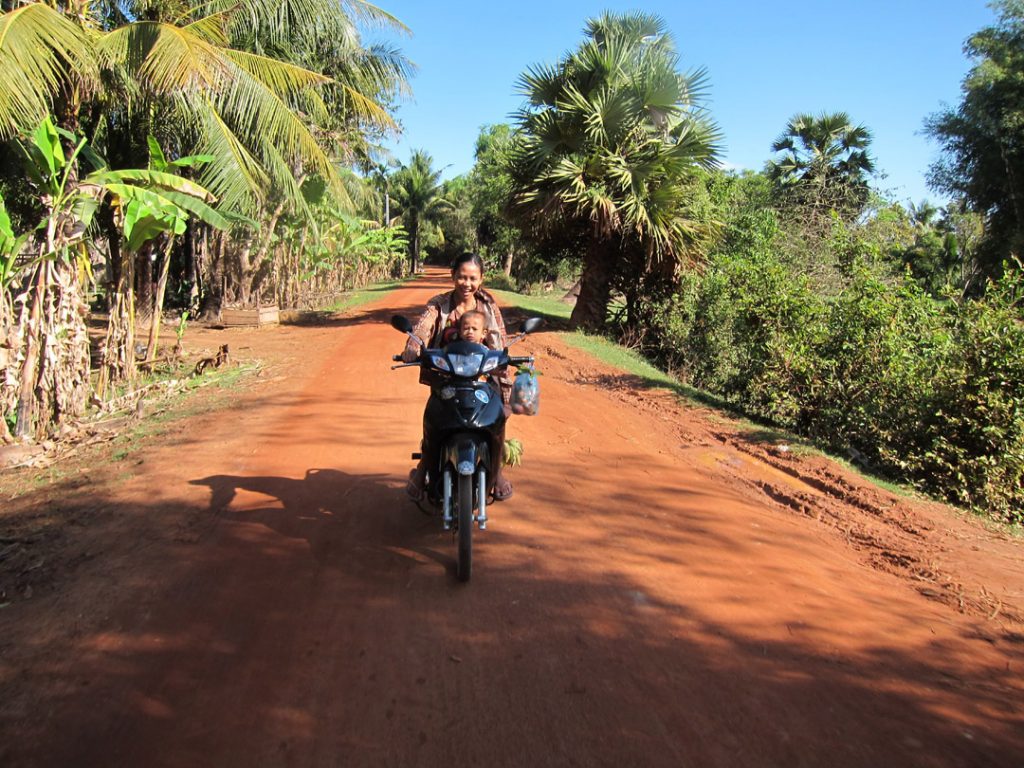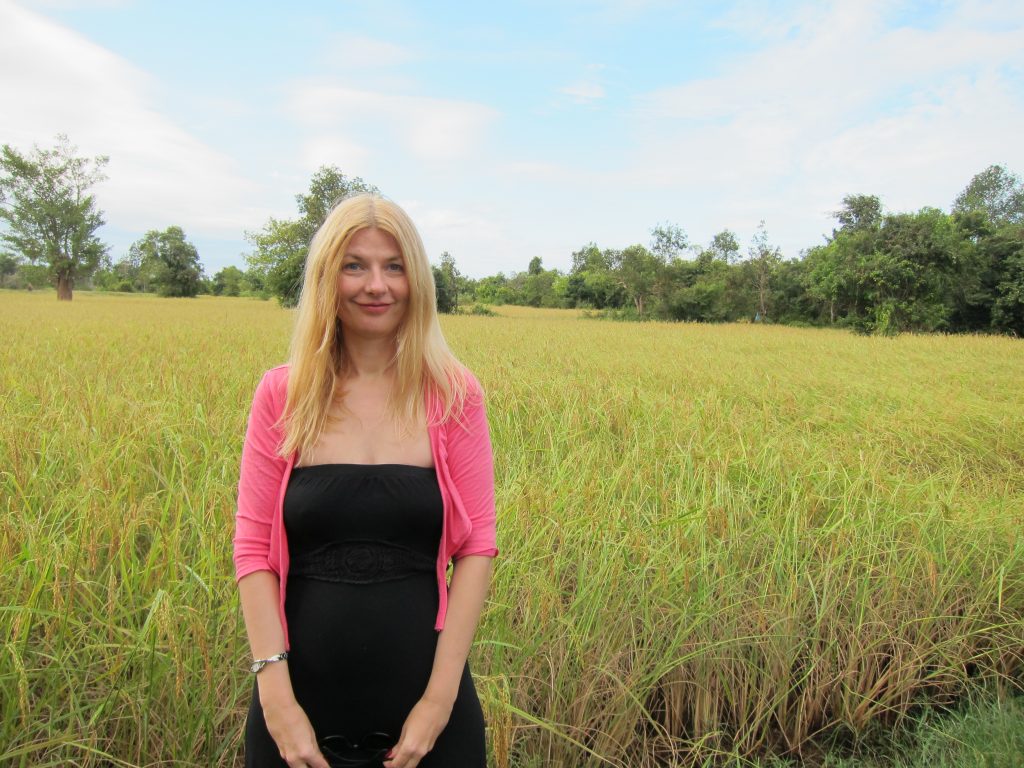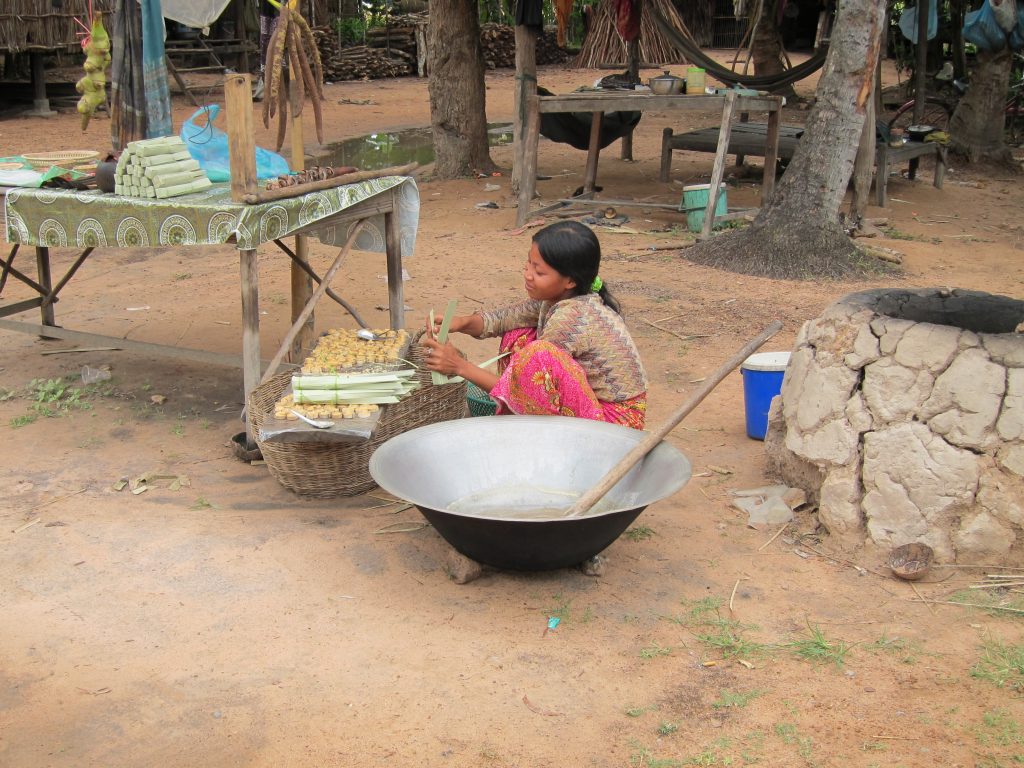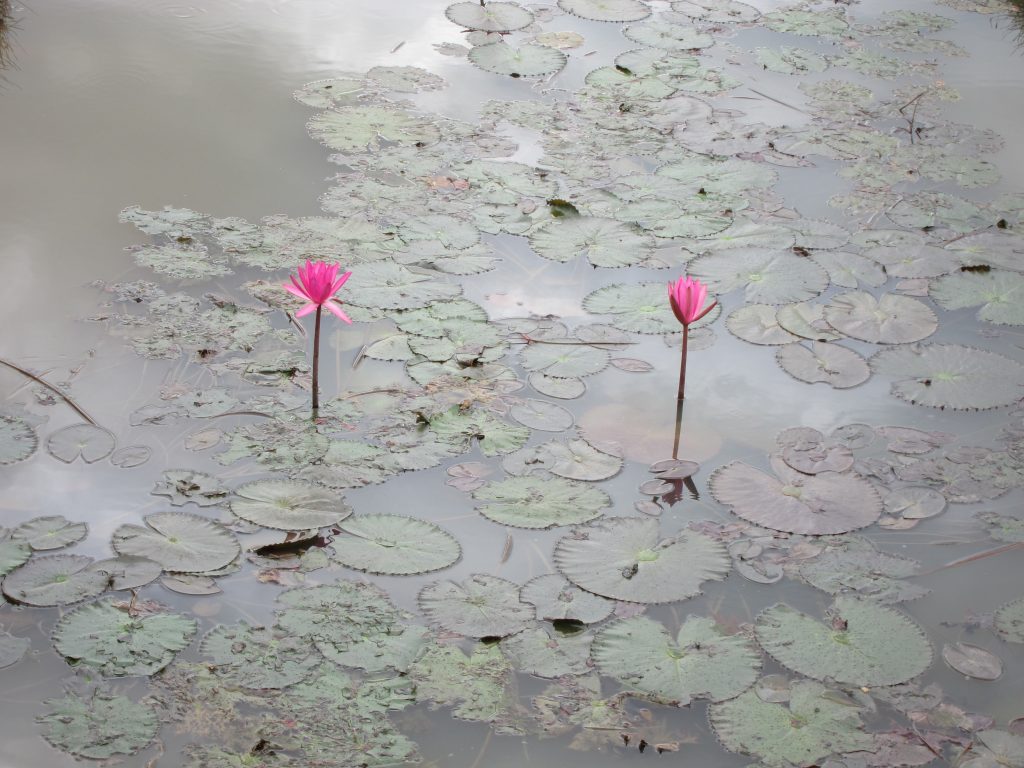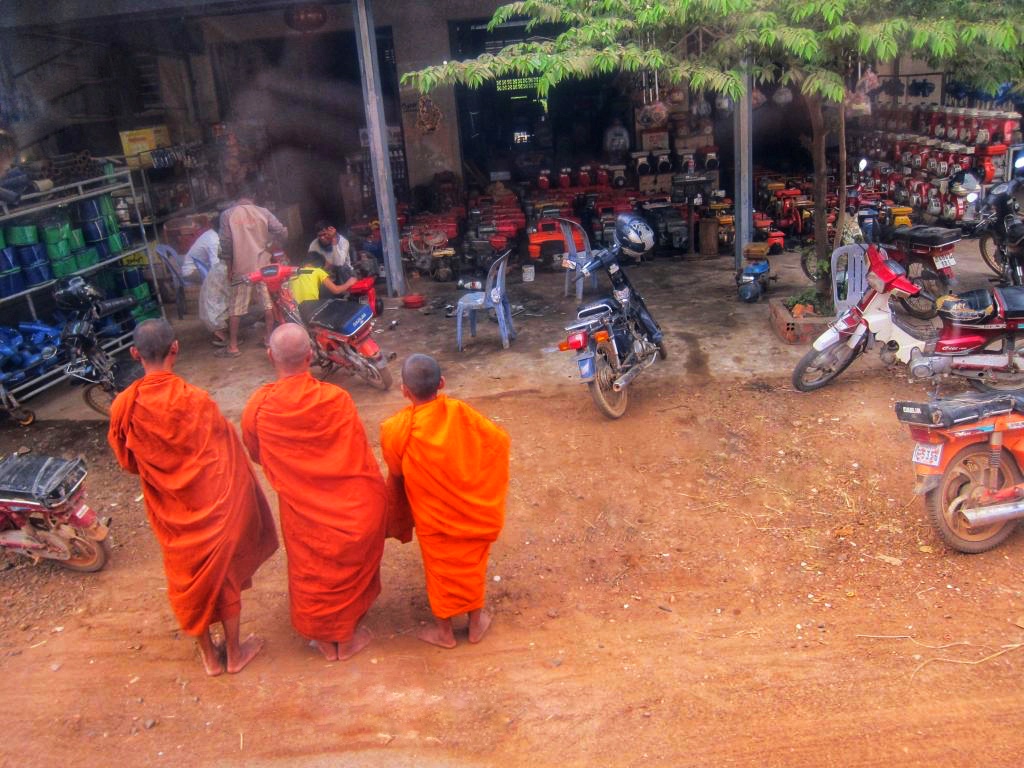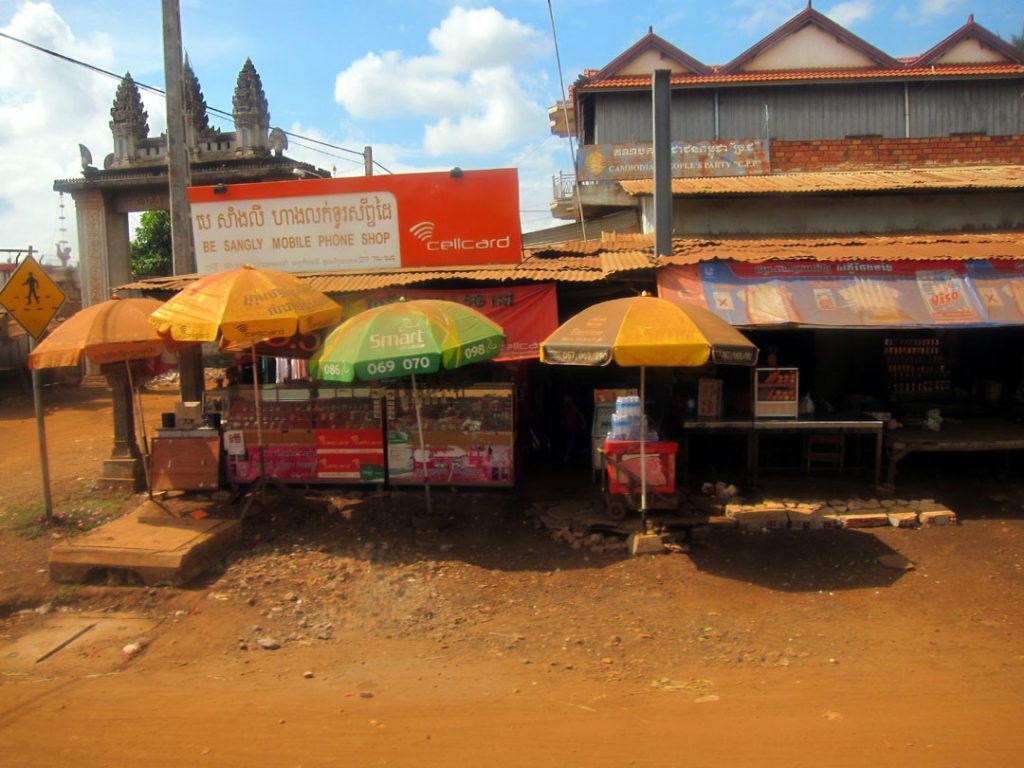 A Poignant Cambodian Story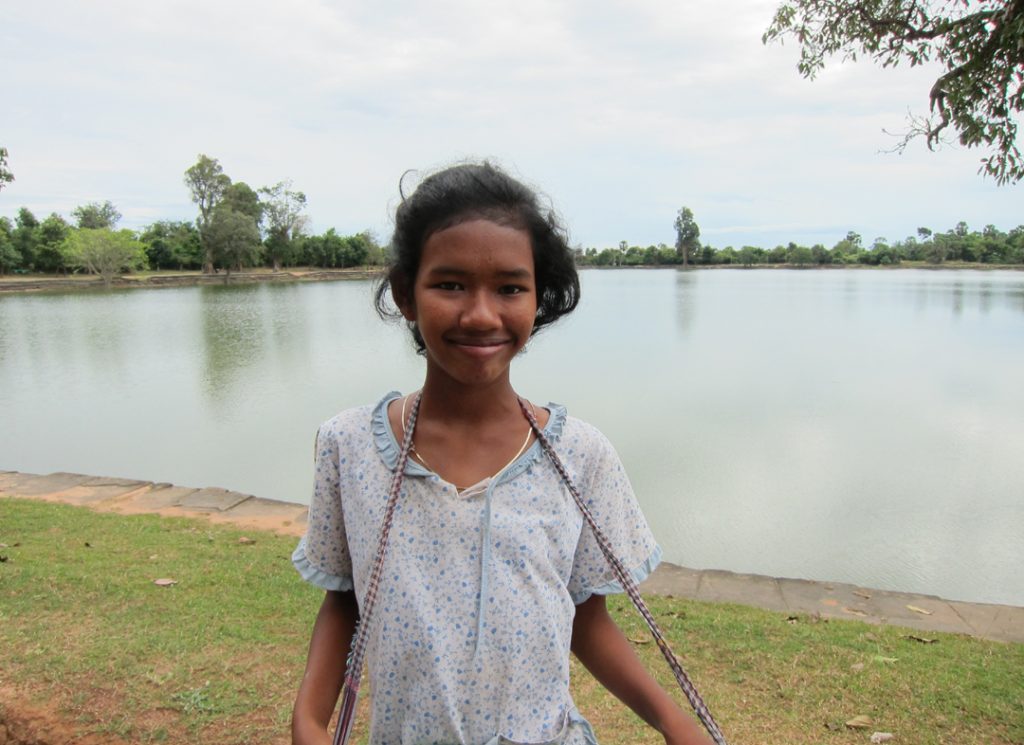 This little girl is my favorite Cambodian story and will always have a special place in my heart. I came across her as she was selling postcards and little souvenirs, but I had bought so many already. This lovely girl was so polite and I wanted to help and donate some money. She didn't want to take it at all. She would only take it if I accepted a gift from her. The children here are so well brought up. Proud and full of honor.
What a truly remarkable child. You meet very special people in the most unlikely places. They enter your life, change it, make it better. She is very young but has incredible morales. A true gem. These values are why I fell in love with Cambodia, hard.
Tonlé Sap Lake and Floating Village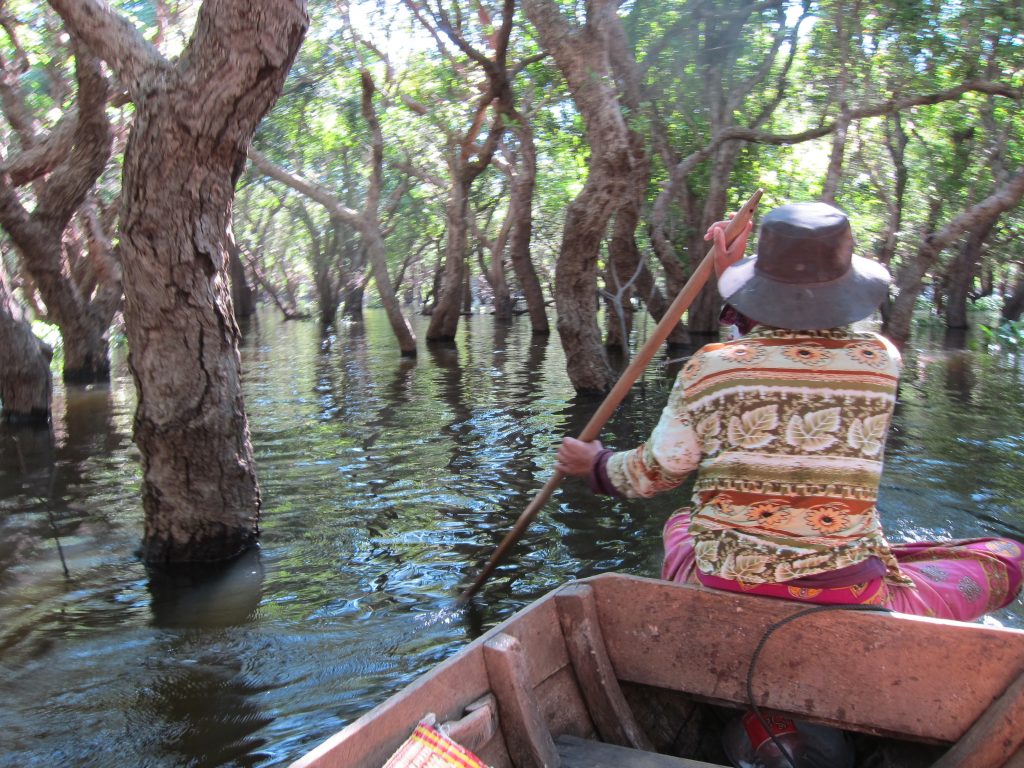 The Tonle Sap Lake is famous for its floating villages. You'll find several communities on stilted homes nearby in the Siem Reap, Battambang and Pursat provinces.
Each of these floating villages will have a flooded (sometimes called floating) forest nearby. Within the flooded forest is a collection of dense mangroves that grow on the banks of the Tonle Sap. They are referred to as flooded or floating forests because during part of the year they fill with water. This makes them navigable only by boat. The Siem Reap flooded forests are critically important to fishermen as they are rich in shrimp, fish, and a source of wood for cooking.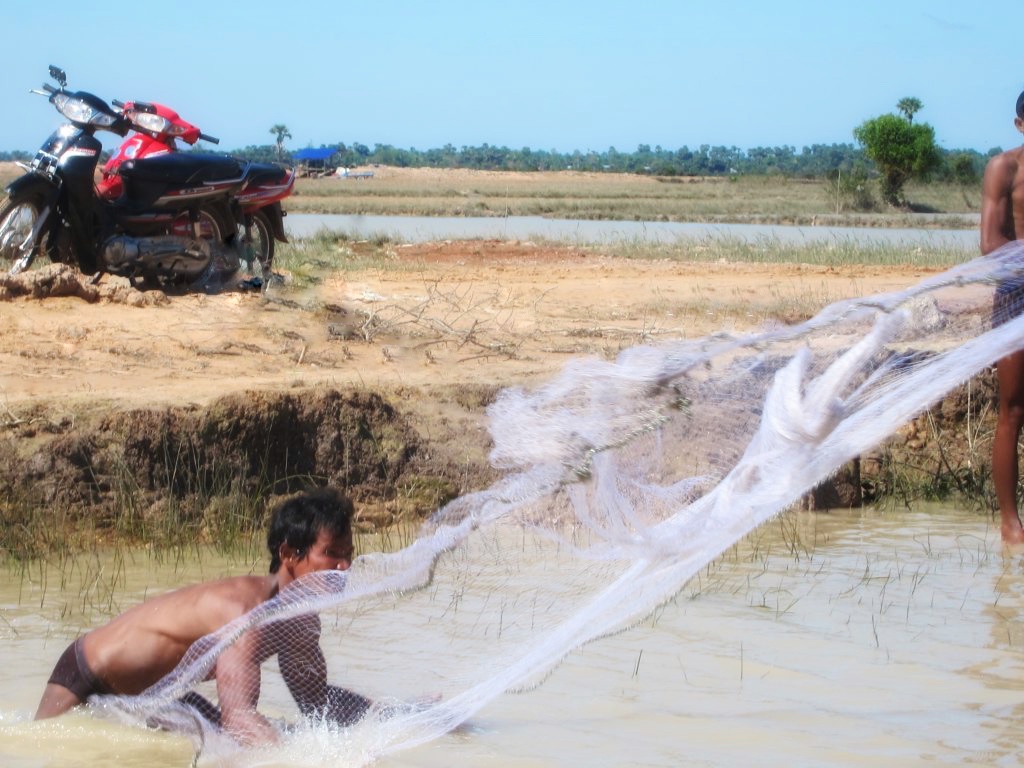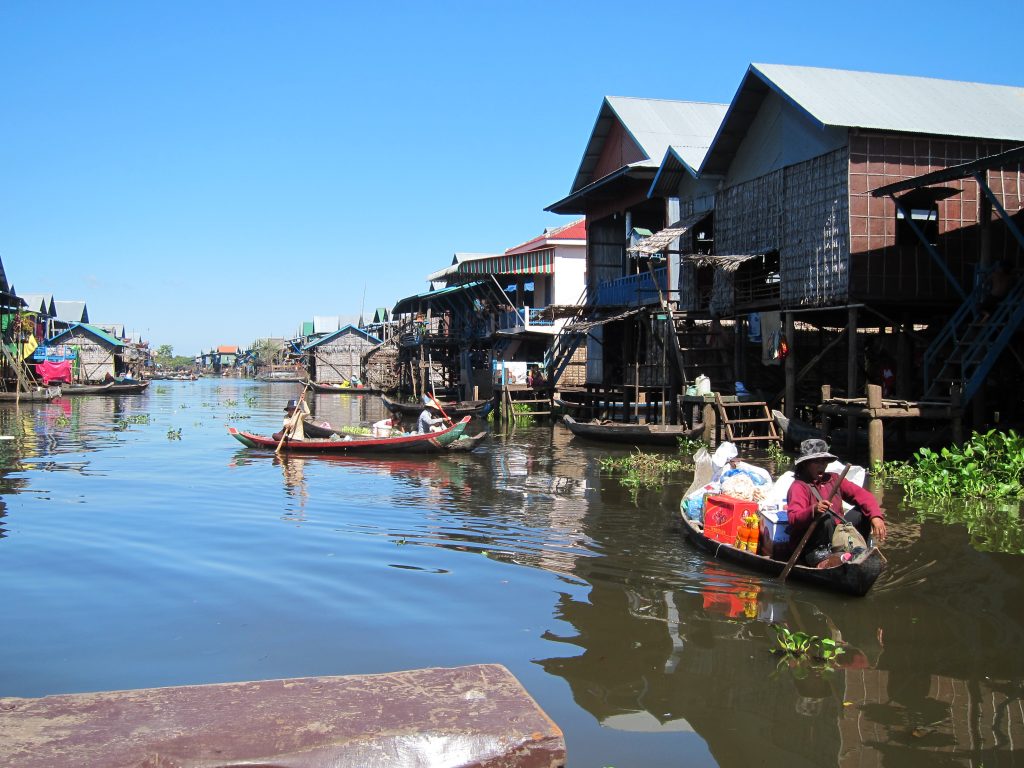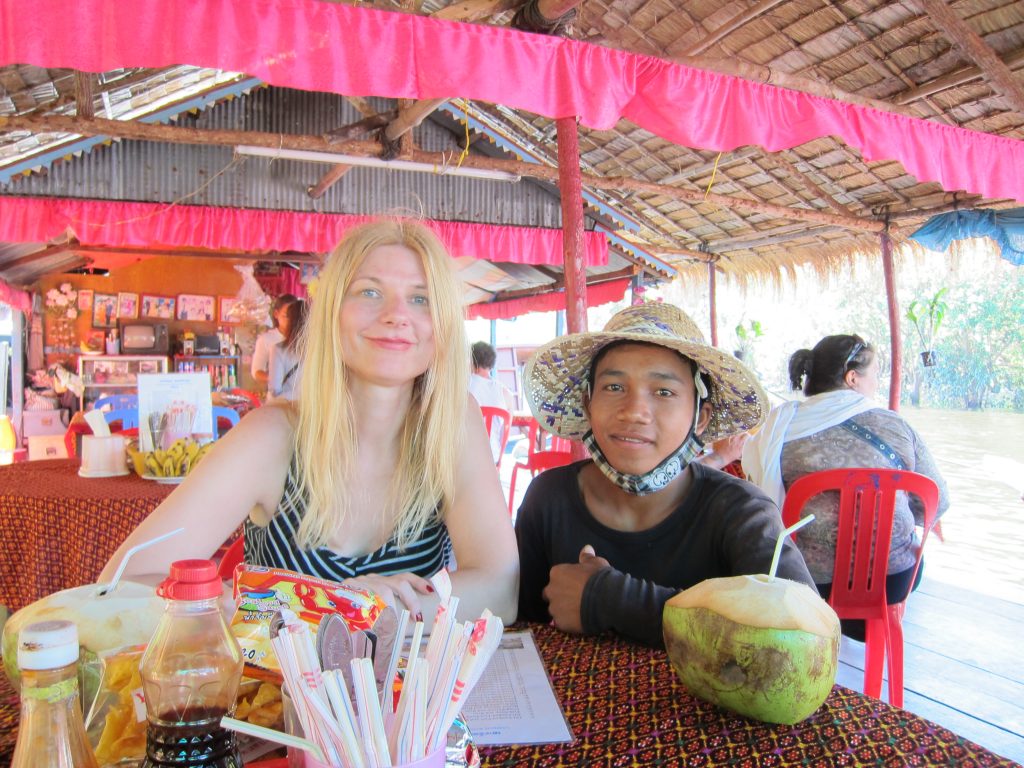 A Brief History of Cambodia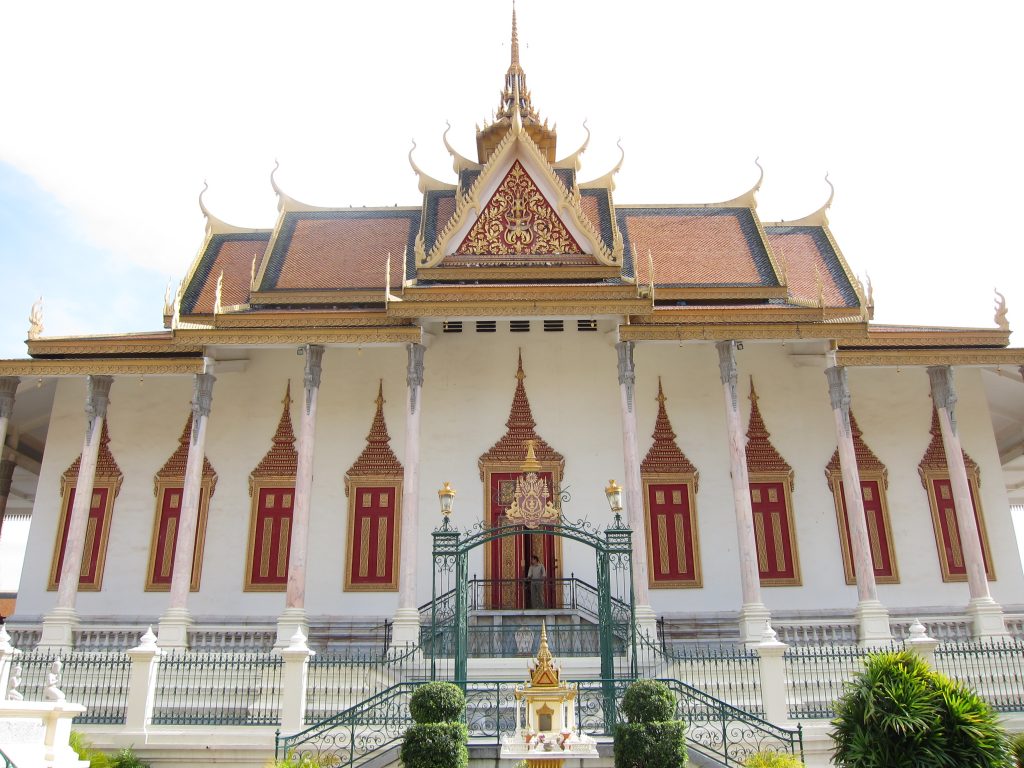 This Asian country has a long and international past. The 15th to 17th centuries were a time when Siam and Vietnam fought over Cambodia. By the mid-1800s European colonial powers and many Asian countries put pressure on the land. In 1863, King Norodom signed a Protectorate Treaty with France. After the second world war, the Japanese ousted the French.
Independence
In 1953, King Sihanouk succeeded in winning independence for Cambodia. This moment ended the 90 years under French protectorate. Throughout the 1950s and '60s, Cambodia was once again self-sufficient and prospered.
Khmer Rouge
The growing war in Vietnam in 1970 spilled over into Cambodia. Consequently, the government was overthrown by the Khmer Rouge. Tragically, the ensuing four years were known as the "Reign of Terror." Under Pol Pot's Democratic Kampuchea, an estimated 1.7 million people lost their lives – nearly a quarter of Cambodia's 1975 population.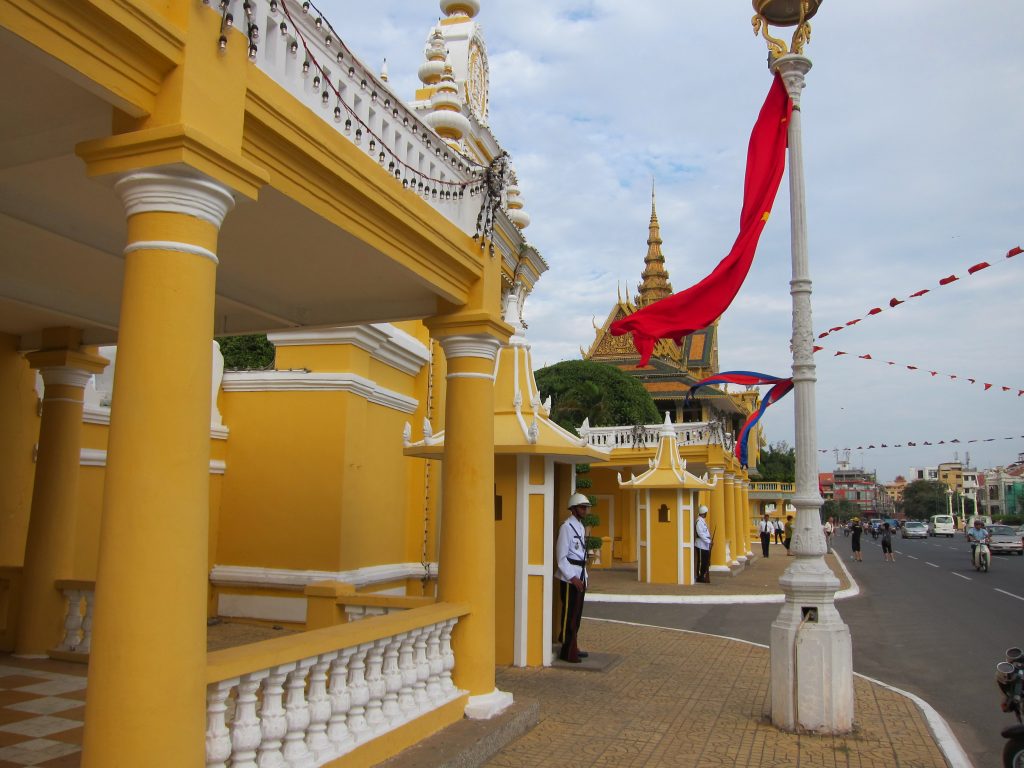 Modern Cambodia
A constitution was adopted in 1993, the same year King Norodom Sihanouk returned to the throne. Since then the country is known as a unitary dominant-party parliamentary elective constitutional monarchy. King Sihanouk was a symbol of national unity to his people. After his death, he was accordingly succeeded by his son Norodom Sihamoni, who is now the king of Cambodia.
Life in the Capital – Phnom Phen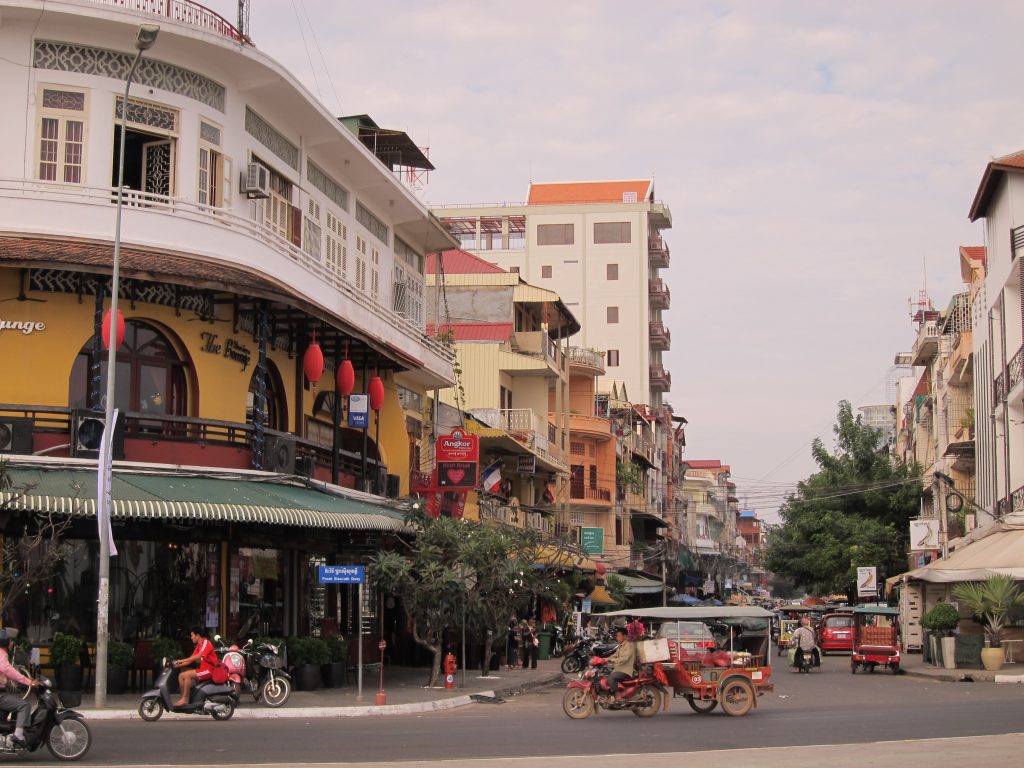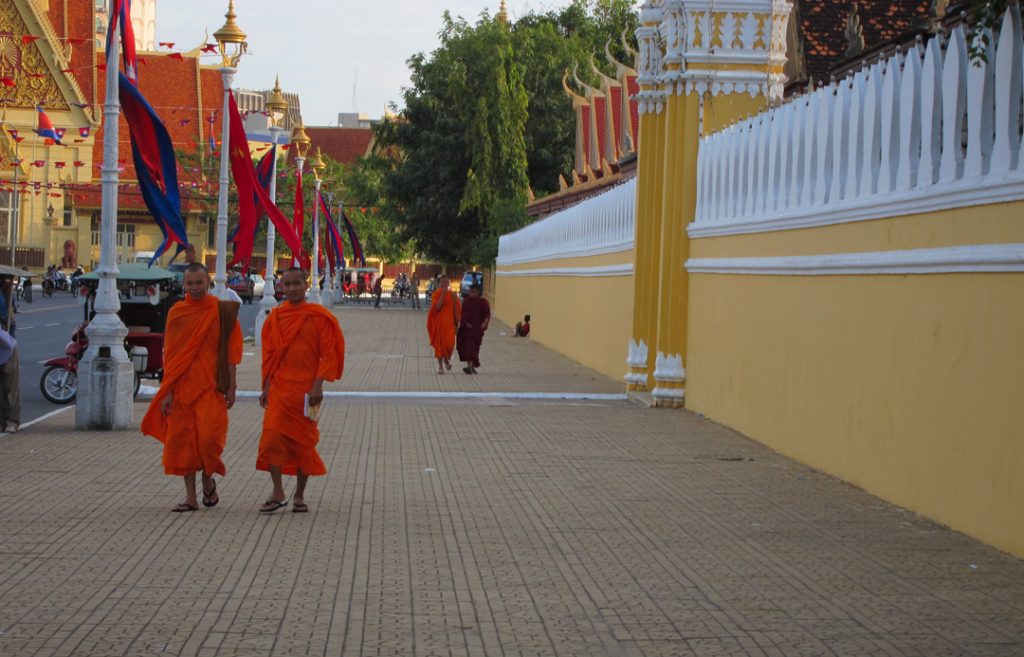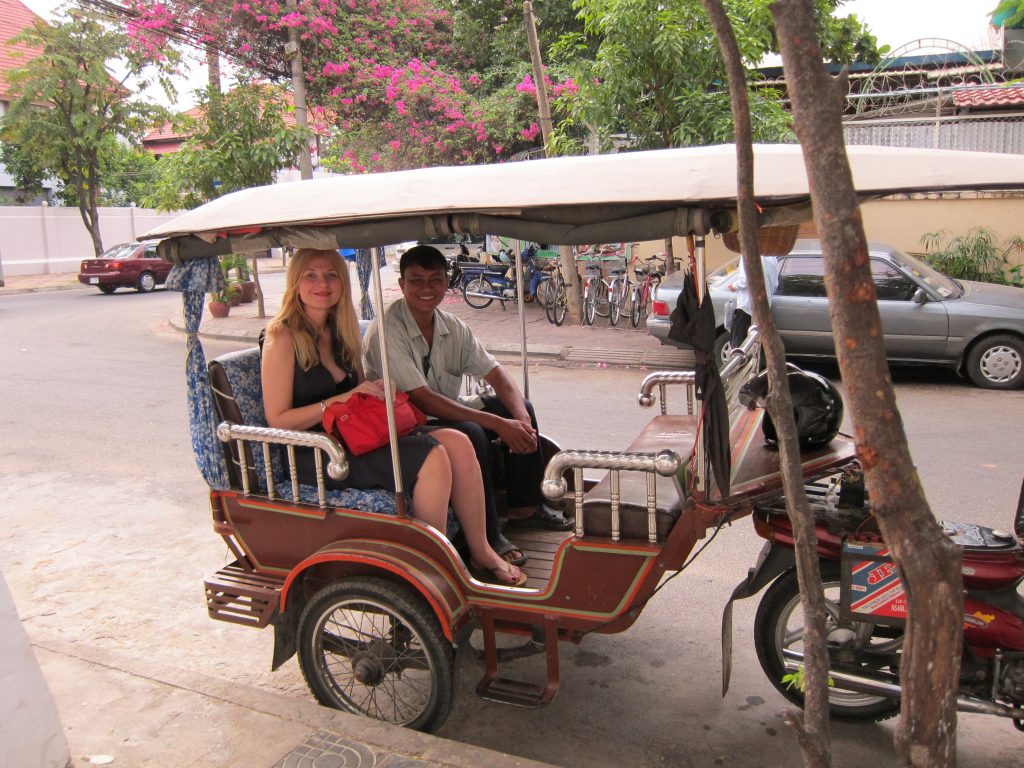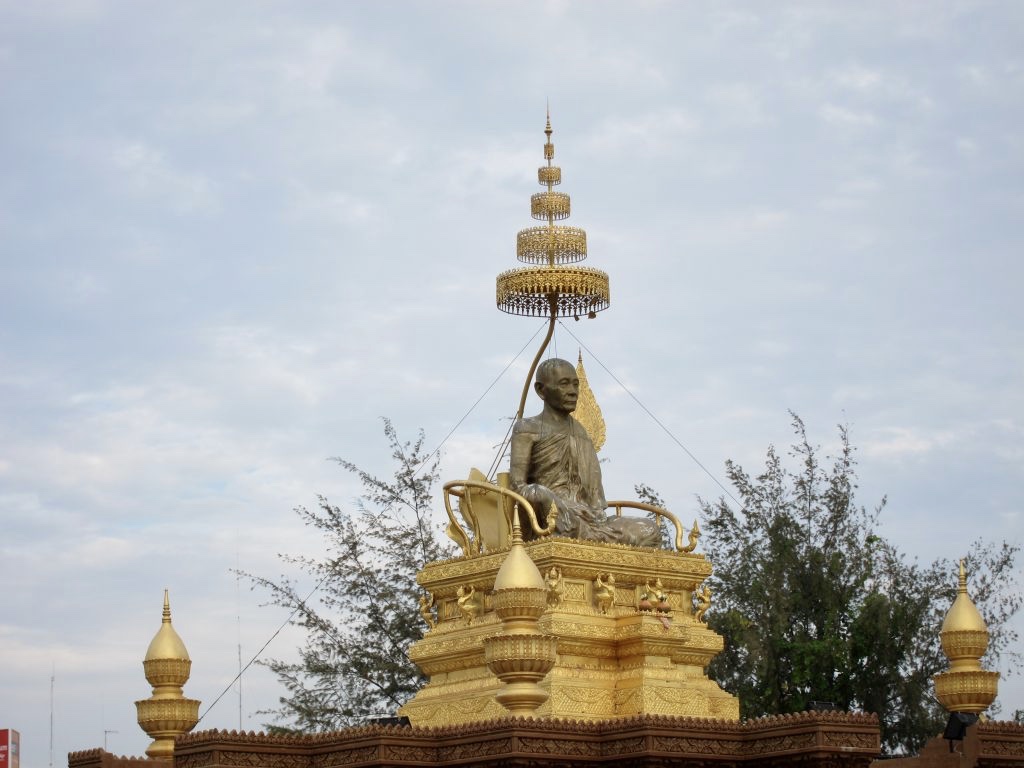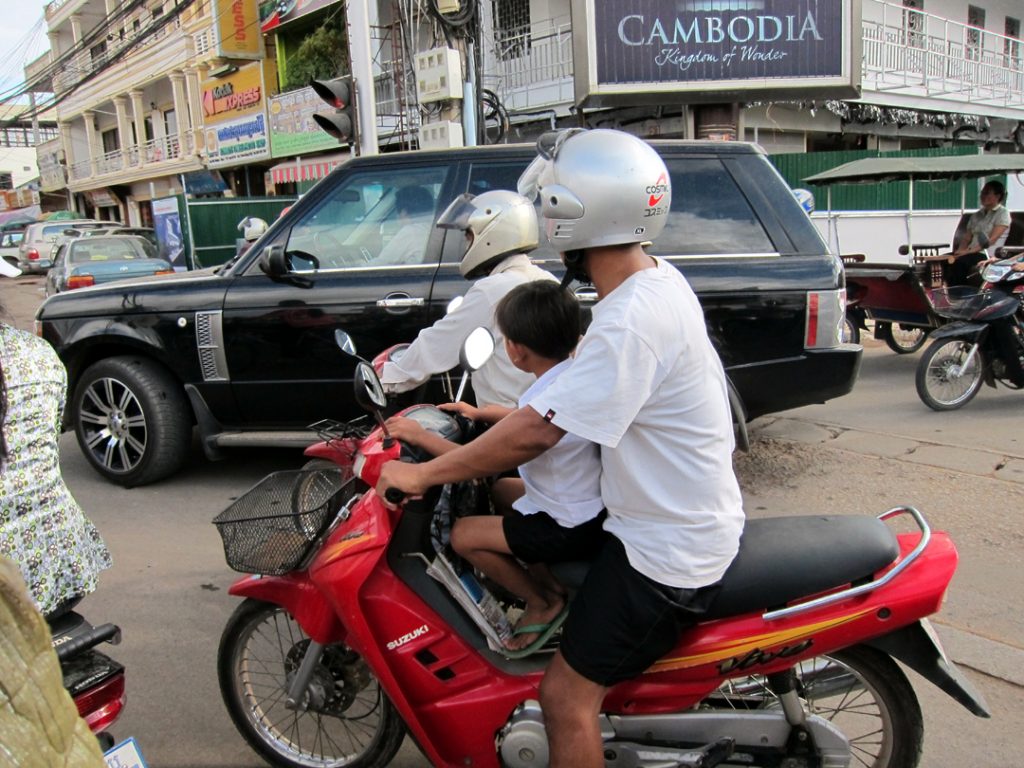 The National Museum of Cambodia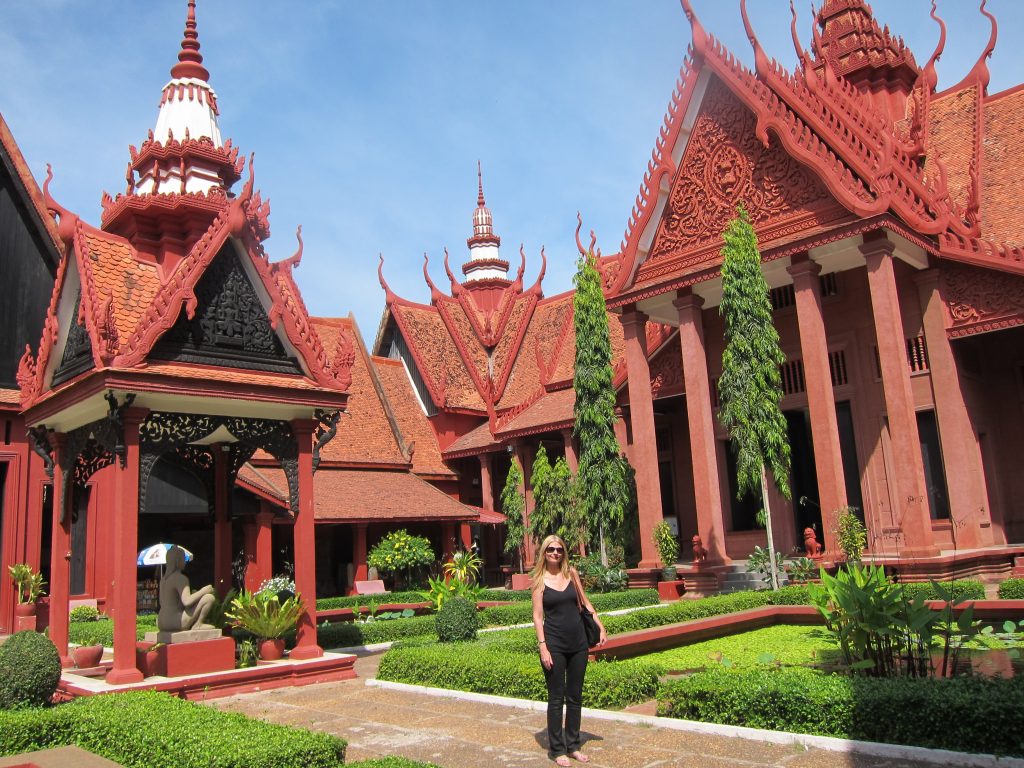 The National Museum of Cambodia in Phnom Penh is Cambodia's largest museum. It tells tales with attention to its colorful cultural history and is known as the country's leading historical and archaeological museum.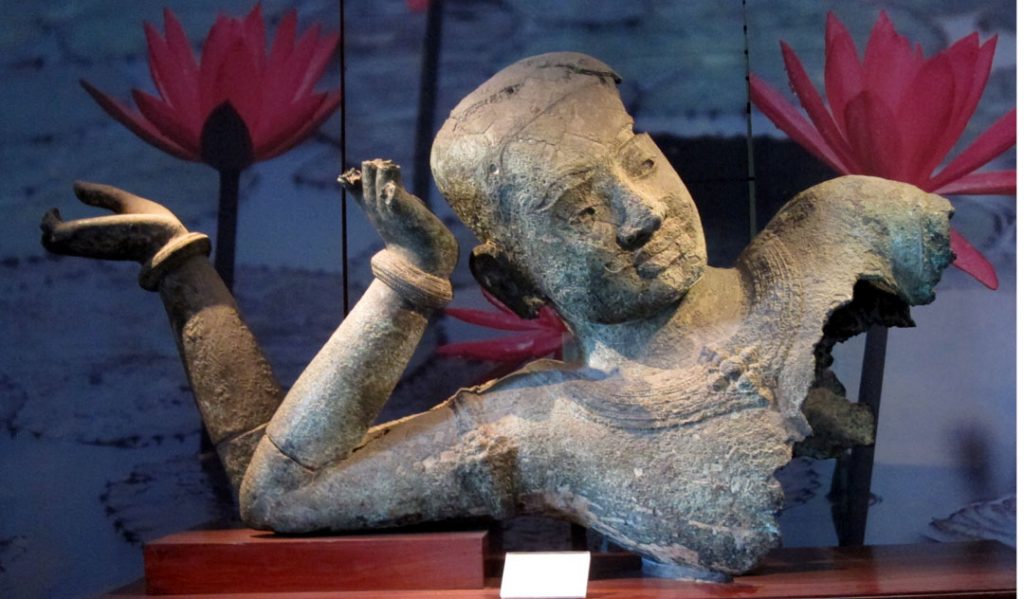 Art in Cambodia
Em Riem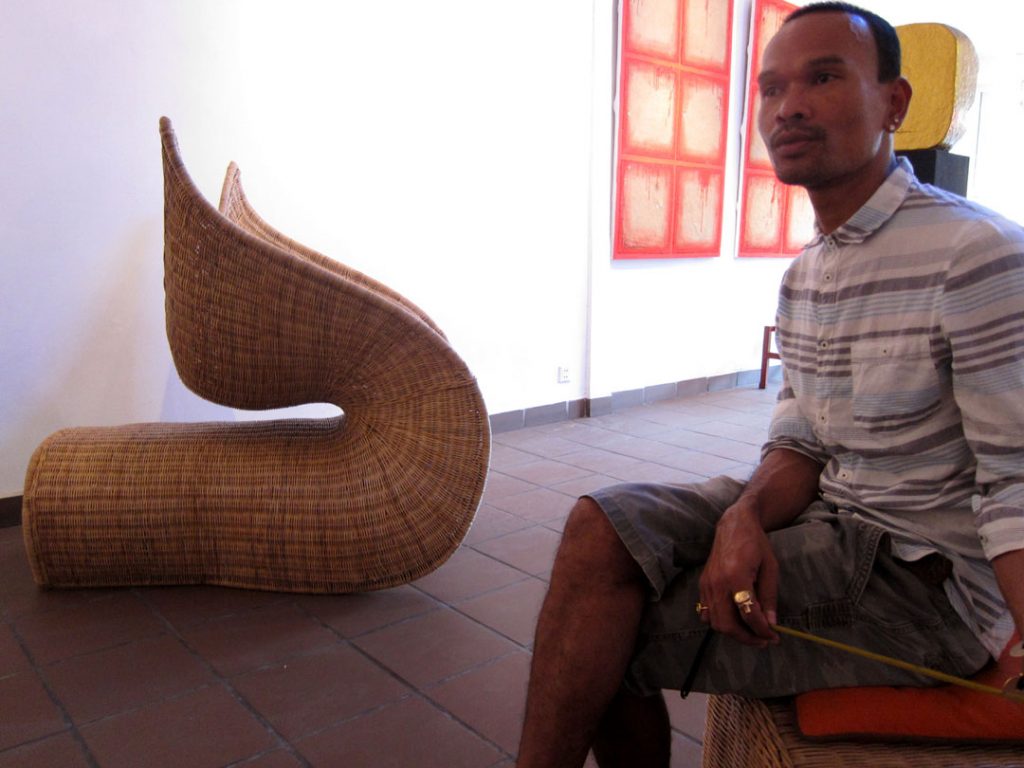 Em Riem is a fantastic discovery. His gallery is a mixture of the traditional and the modern, the colorful and the monochromatic, abstract works, and the portraits. With all the art that's displayed in his white-painted space, the multitalented artist Em Riem is a breath of fresh air in Cambodia's contemporary art scene.
From a tender age, he knew he had an affinity for the arts. Now he has a prominent group of art collectors. He draws inspiration from Cambodia and its amazing people.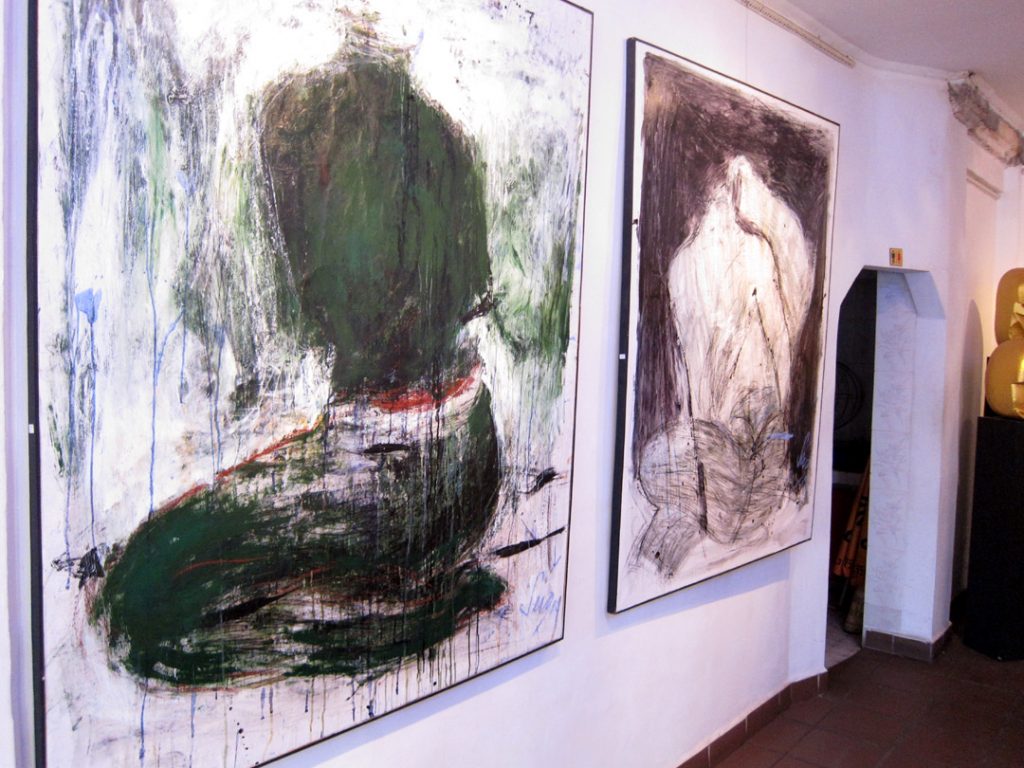 Riem studied in graphic arts from the Royal University of Fine Arts in Phnom Penh and continued his art education in France at the Ecole des Beaux-Arts de Saint Etienne and the Ecole Nationale Superieure des Arts Decoratifs in Paris. He came back from a successful career in France to rebuild the art scene in Cambodia. The devastating impact of Khmer Rouge's rule not only took millions of lives but also destroyed lot of art heritage in the country.
Em Riem's talent goes beyond painting. In short, his talent expands into sculpture, stunning rattan Khmer furniture design, modern ceramics, and ingenious fashion. Riem's beautiful gallery near by National Museum in Phnom Penh has become a home for all his creations. I had a tremendous joy discovering it on my last day where we had a long and very interesting conversation. I was so amazed by his talent and an immense creativity.
Sokvannara (Sy) Sar
Sokvannara (Sy) Sar was born in Siem Reap, Cambodia, where he studied traditional Khmer dance from the age of 10 at the Wat Bo School. When he reached the age of 16, he was invited to come to New York to study at the School of American Ballet.
Late to begin ballet training, Sy was coached by the distinguished teacher Olga Kostritzky. In fact, he exceeded all obstacles and developed a great ballet career with multiple dance companies in the USA. This poster above shows him working with renowned Philip Glass. I was lucky enough to watch the documentary about him in his beloved Cambodia. I highly recommend watching this movie for all the dance lovers.
Cambodia Travel Tips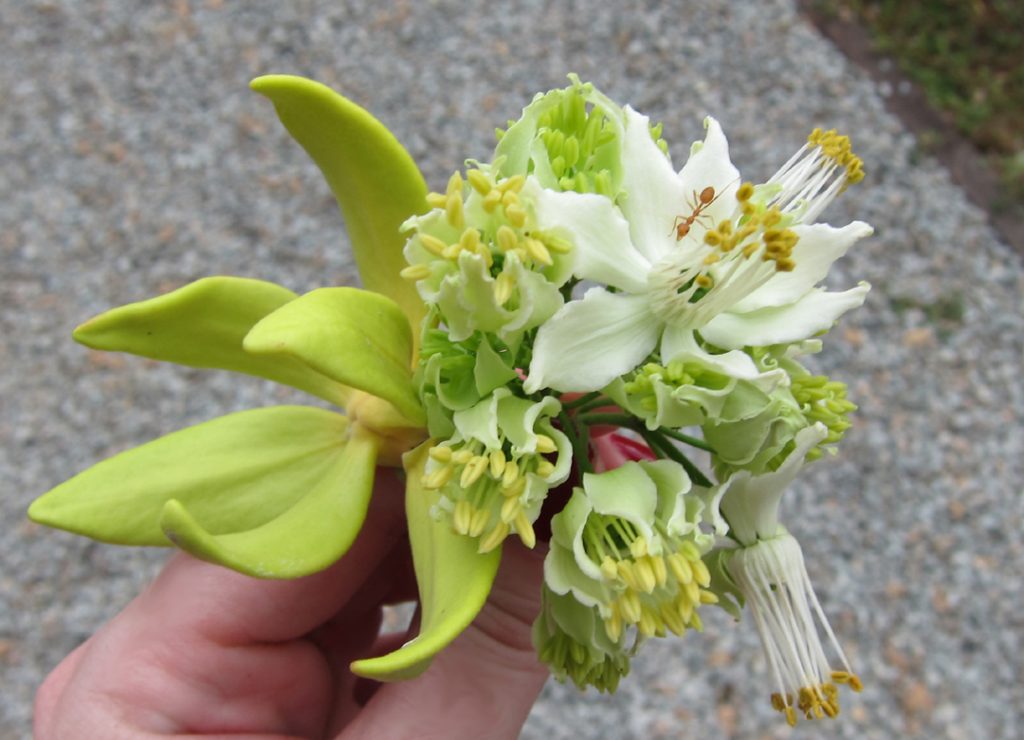 Seasons
Cambodia is a tropical country– it's located just above the equator– with a usual temperature range of 70 to 95 °F (21 to 35 °C). There's no harsh winter, and in fact, no winter at all. You might need a sweater, some cover up or pashmina since many buses, offices, and stores are air-conditioned.
In essence, Cambodia has three seasons:
The rainy monsoon season, which is typically from June to October.
November to May is the dry season. This is the beginning of cooler weather split into cold from November to February. That is the best time to visit.
The hot season runs from March to May.
In fact Cambodian cold is actually very pleasant warm weather. I was twice in Cambodia, once in December which was absolutely perfect weather and in May which is very hot. If you go in May (or during hottest months) you will not be able to see floating villages and forests. That would be a pity.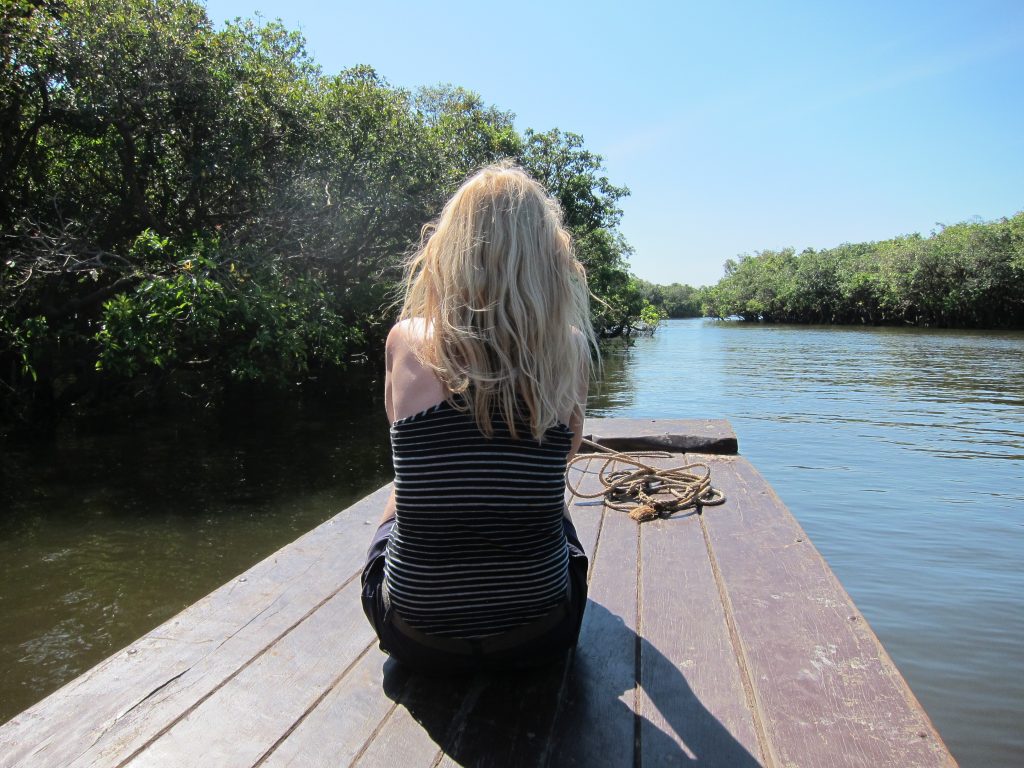 Tickets for Angkor Wat
I recommend taking 3 days to see the full beauty of the Angkor Wat temples. They vary in history and style with each temple telling a unique story. If you don't have time, then I recommend seeing Angkor Wat, Bayon Temple, and Ta Prohm. You need to purchase an Angkor Pass at the official center to visit the temples in Angkor Archaeological Park.
It's important to remember that you can't purchase your entrance ticket upfront. However, they offer 1-3-7 day passes. Personally, I took the 3-day pass.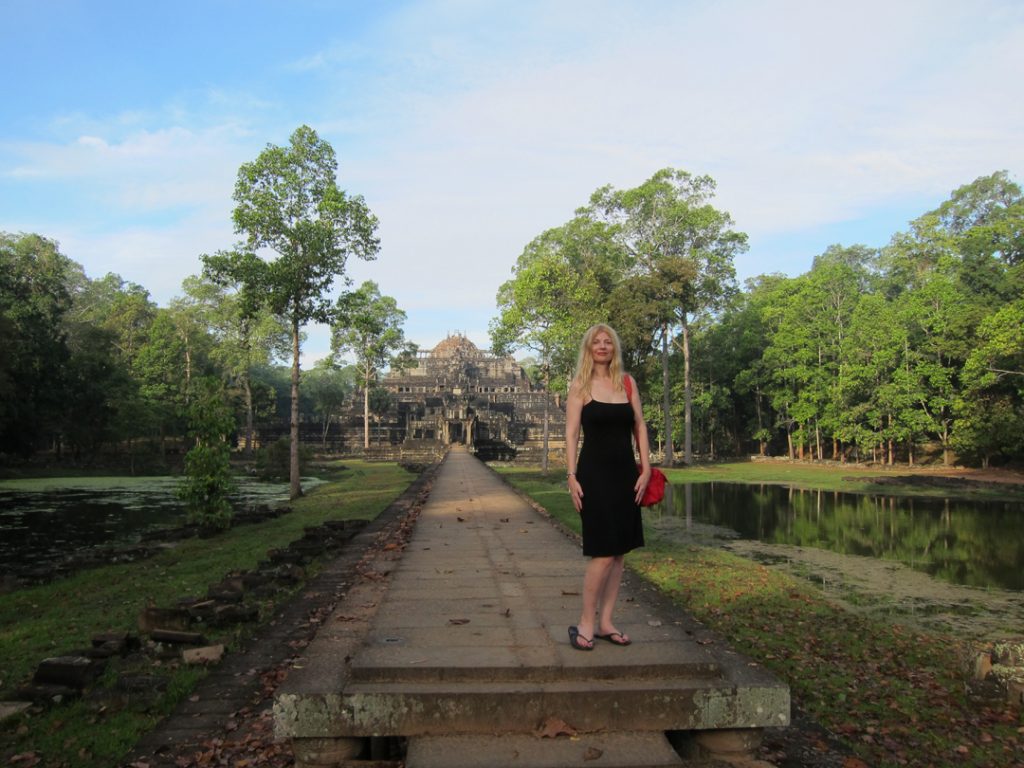 The entrance ticket can be paid in cash or by credit card with an ATM located on-site. You can use USD as a currency in Cambodia, but please check prior to the trip if that had changed. When you book a taxi or tuk-tuk driver for the day, he will bring you to the ticket office before entering the park.
Finally, go very early to experience the sunset. It is truly magical. I recommend taking a guide. My guide Sareth was amazing, extremely professional, and very knowledgable. I learned a lot during our tour and highly recommend him. His email is sarethryton@yahoo.com.
Where to Stay
Cambodian hospitality is legendary. Without a doubt, you can be sure the people you meet will always go above and beyond. They are a very kind society and always treat you as a welcomed guest, not a tourist. Moreover, Cambodia is one of the few rare places where everything looked better in real life than on the internet. The next time I am planning to stay at Phum Baitang. There are so many wonderful choices where to stay in Siem Reap.
Surprisingly, so many things were included in the room price – like a spa treatment, lunch box for a day trip, one dinner, and so on. When you arrive from a long international flight you do not go reception. Instead, you are seated in a heavenly garden and the receptionist comes to you. At the same time, you are served with a delicious snack, a refreshing beverage, and a towel. This treatment was consistent at both tiny locations or large luxurious places.
Cambodian people are incredibly considerate. Despite their very hard history, they have kept their hearts. The people are one of the biggest reasons I love Cambodia so much.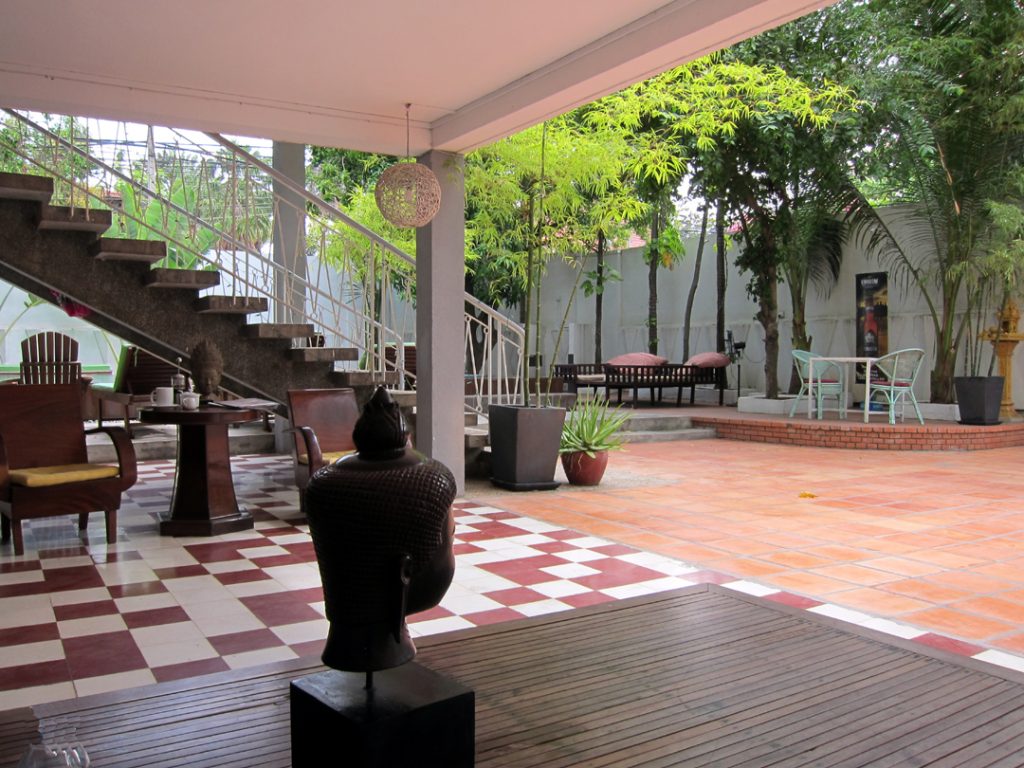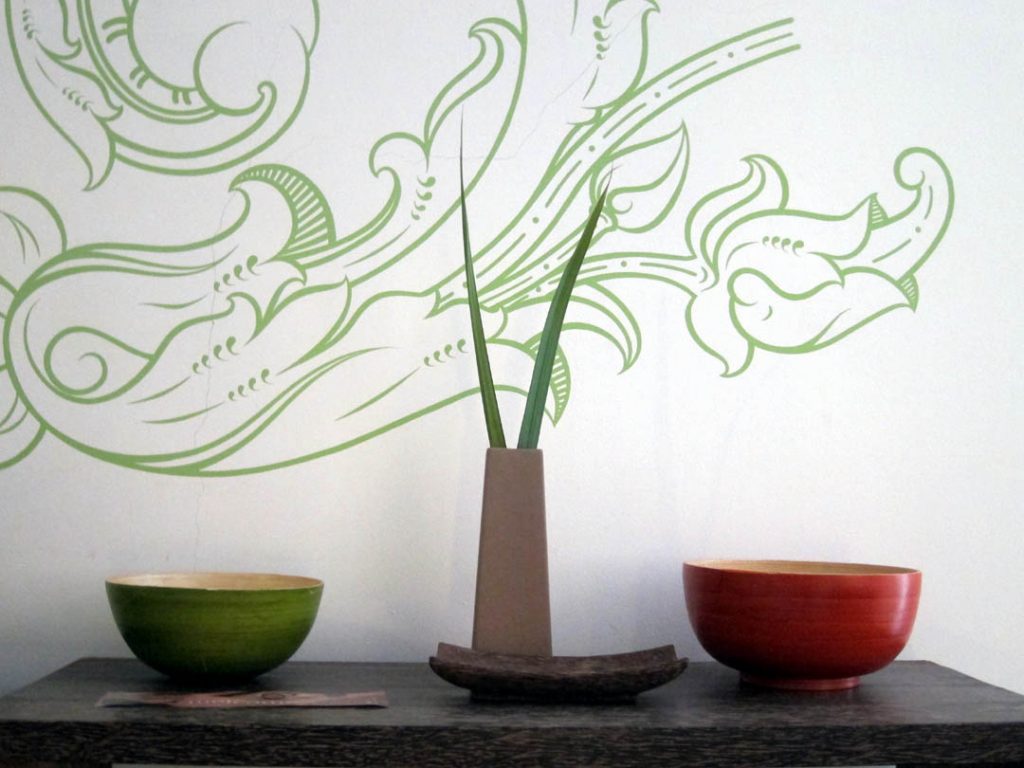 What to Eat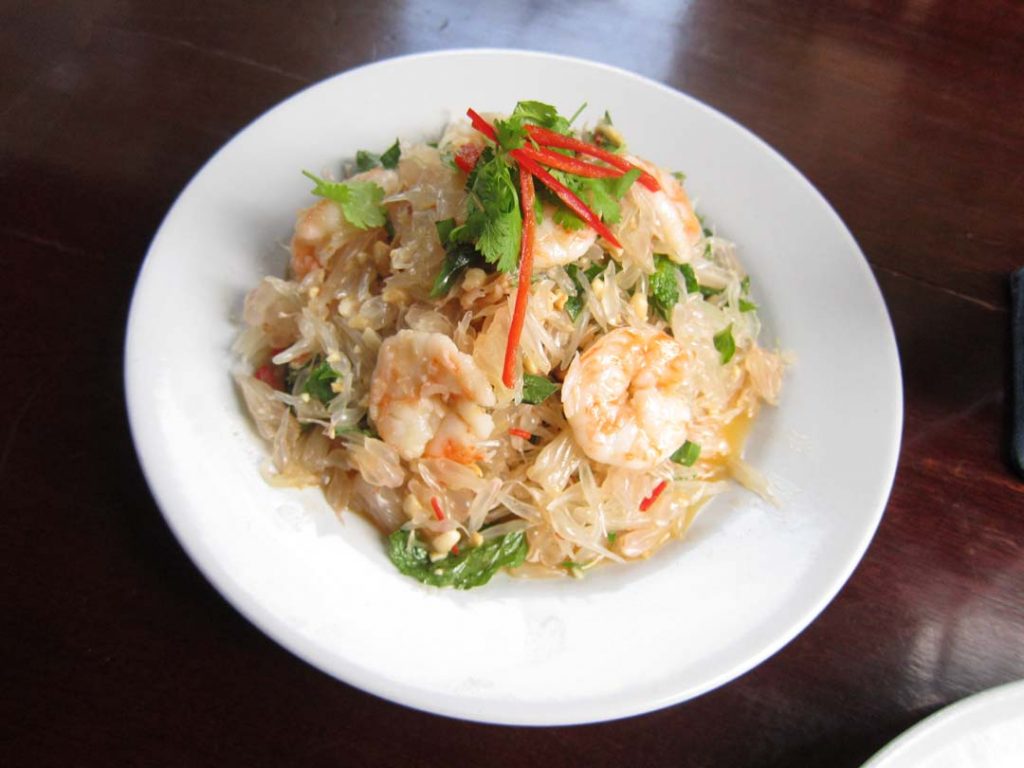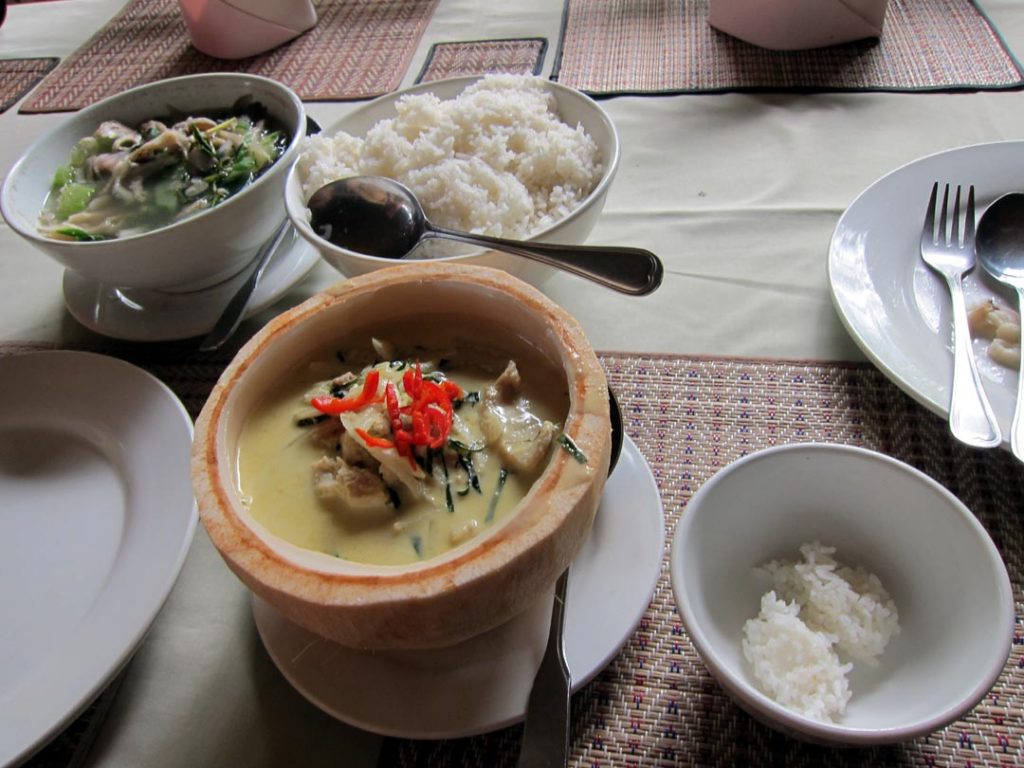 Romdeng Restaurant is a beautiful French Villa in Phnom Penh is one of the few places that have tarantula on its regular menu. Romdeng is an NGO restaurant that helps train disadvantaged kids to cook so that they have skills for the future. While dining you will be supporting a great cause!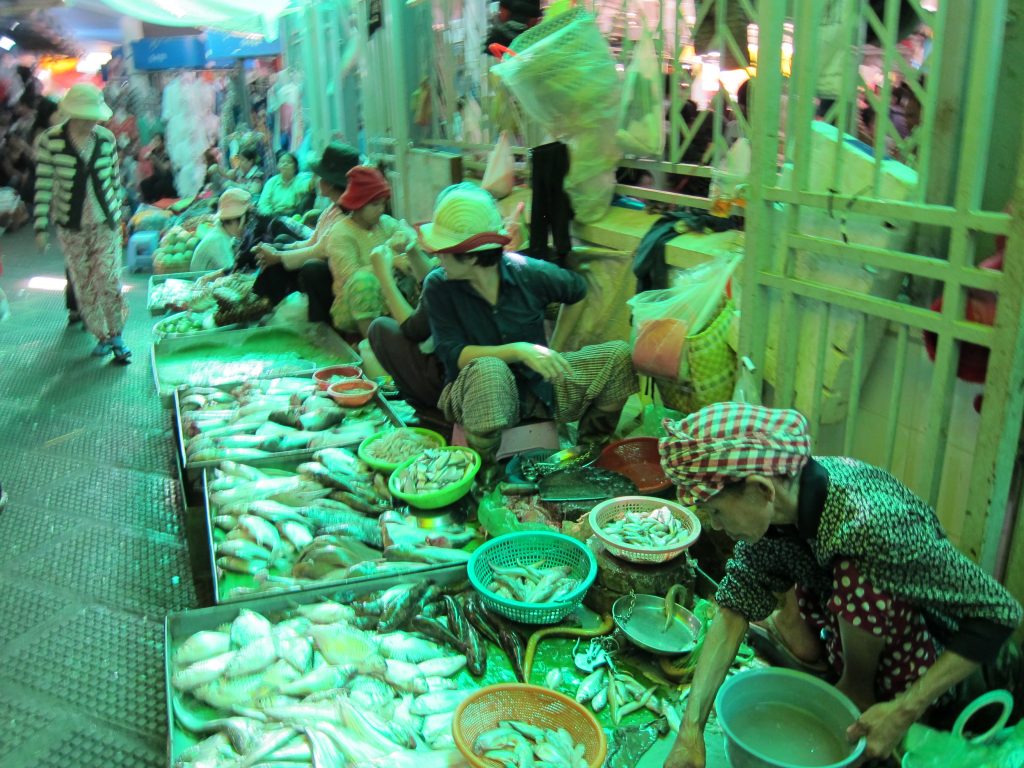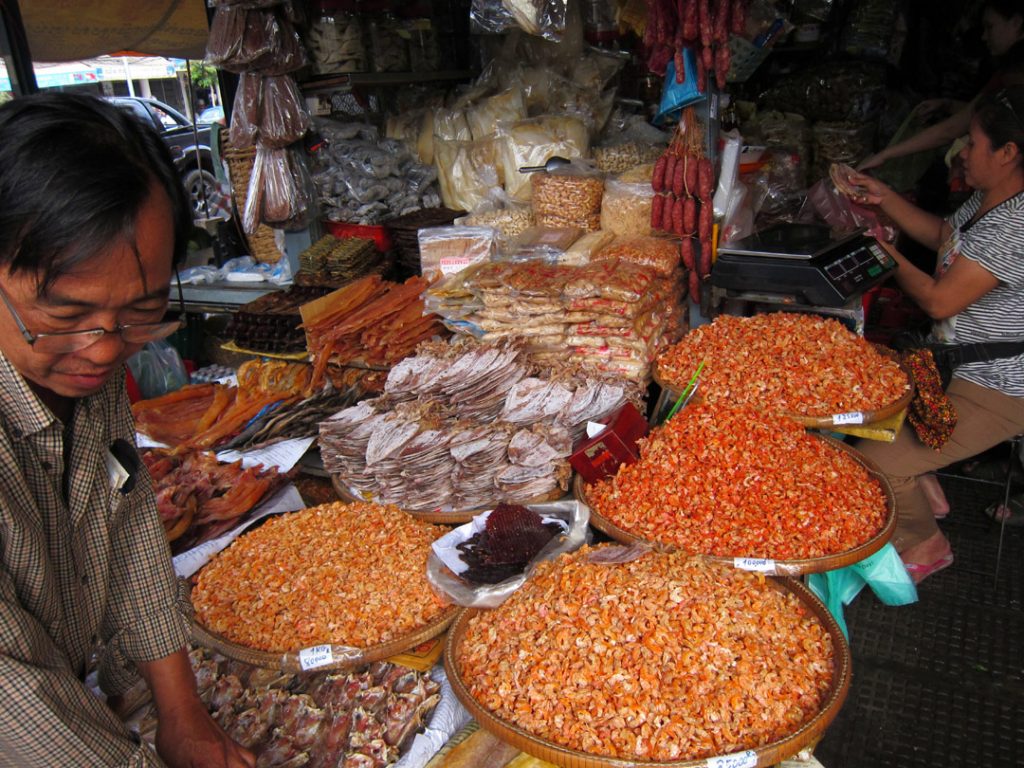 ---
More of Cambodia – Stay Tuned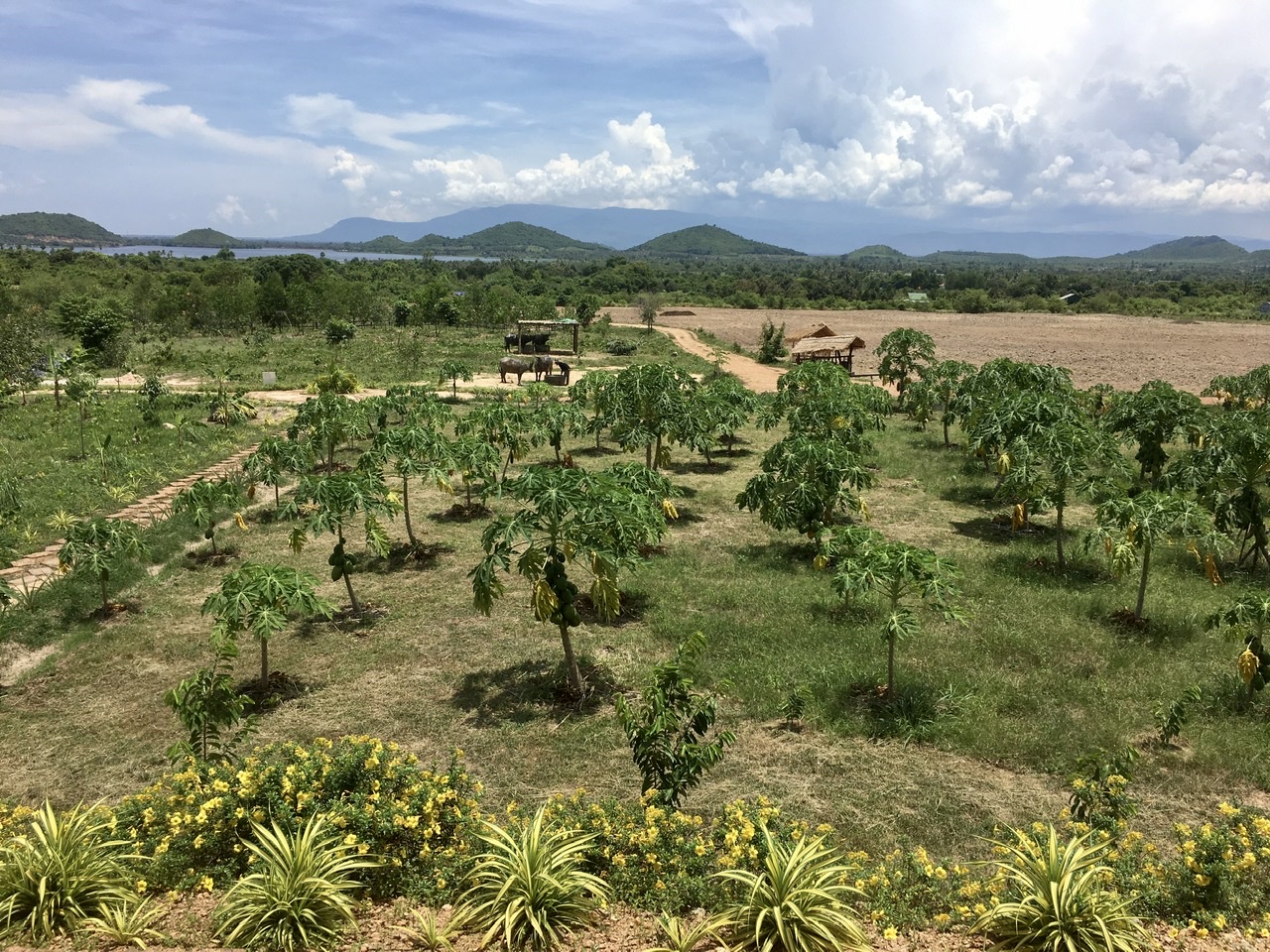 This photo series was my first trip to Cambodia. Since then I made one more trip to this beautiful country. On each trip I take, I try a new experience, travel to new locations, and meet incredible people along the way who will forever hold a place in my heart. Stay tuned for more enchanting Cambodian stories.
All photos are by Tijana.
Where Is It?