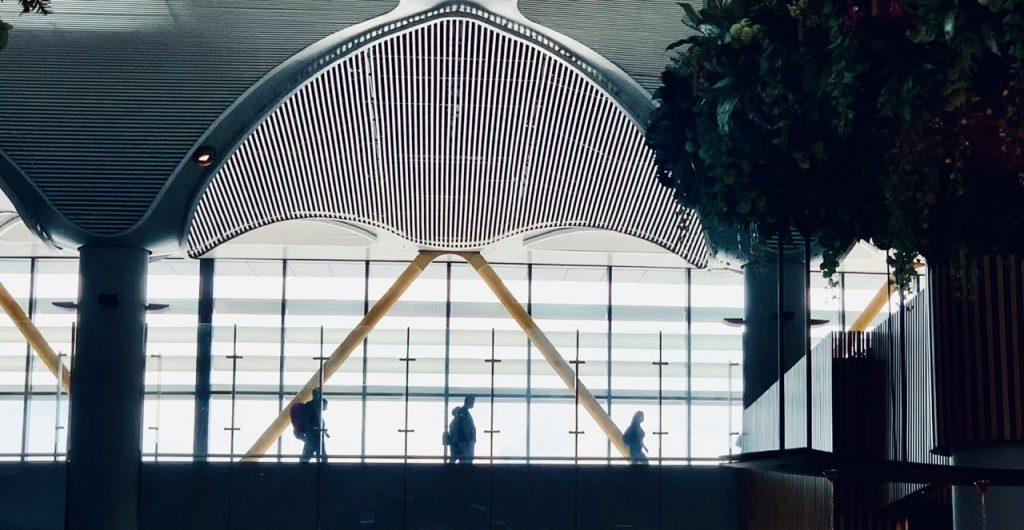 Travel in 2021. As our world has turned upside down over the past two years, just thought of traveling was simultaneously exciting and concerning. I realized that I didn't hug my mom for over a year. Finally, after a long break from travel, since February 2019, I was planning my first overseas trip from the United States to Europe to see my mom.


Travel in 2021 – What has Changed
The first thing that I noticed while booking flights was that there were fewer flight options than before. Since the industry was bleeding financially, the prices were much higher than usual too.

Secondly, there were so many COVID-19 testing regulations to visit different countries. Different countries, different rules, which can become a headache with layovers and check-ins. It's best to get exact information before the trip with the official source for that country and with the airlines themselves. In Atlanta, I used Viral Solutions for PCR testing. They delivered PCR results the same day to my email, I printed the pdf file, then brought it with me to the airport.

Also, I didn't plan the trip much in advance because of the ever-changing situation due to COVID-19. Flight schedules are constantly adjusting and rebooking to accommodate the changing policies. In my case, I booked my trip a little less than a month in advance.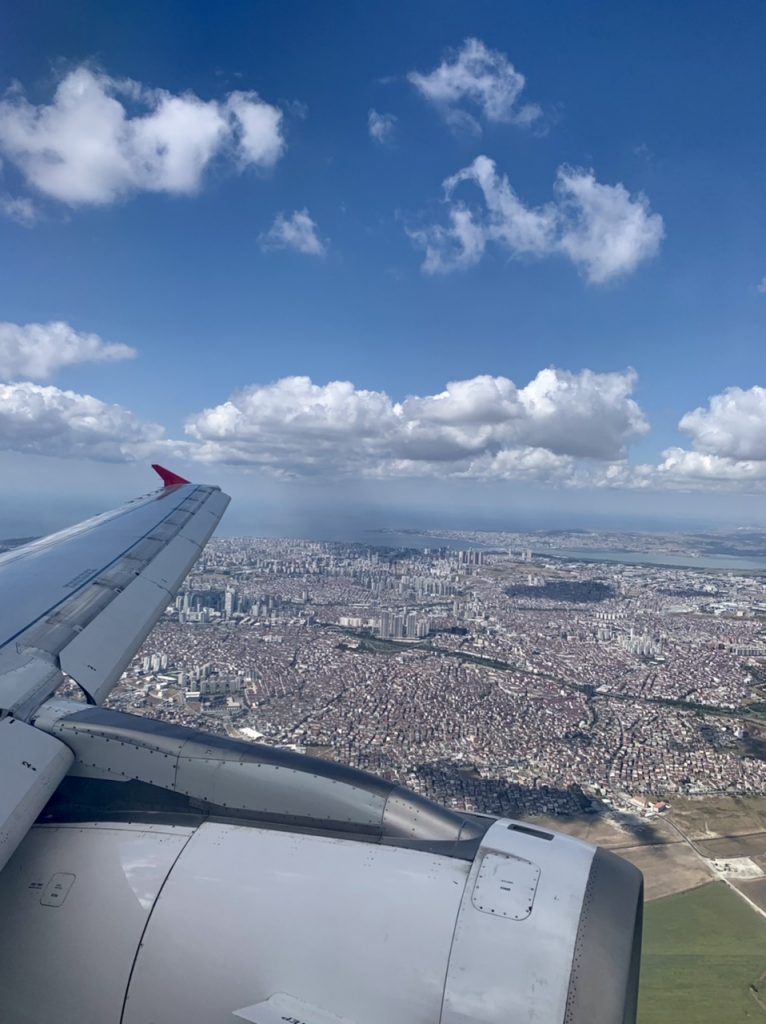 Trip Planning
Finally, this trip was longer than usual for me. When you go through all that hoopla in this current climate, it's best to stay as long as possible. All in all, I stayed for over two weeks. Unfortunately, I didn't make any stopover even though I was very tempted to in Instabul. I missed my mom and wanted to go straight to see her. Due to the PCR or antigen tests to fulfill entry requirements, this trip would require much more planning if I added more stops. Depending on where you go or if you are traveling within the EU and its colored zones, the rules and regulations vary.
My Trip to Europe from the USA
I went straight to Serbia via Istanbul with Turkish Airlines. I never flew via that route so it was exciting to try something new. Turkish Airlines were very professional and the staff is very hospitable. The flight was on time and airlines had a new fleet of airplanes and a very modern airport.

Since I was a transit passenger I didn't need to fill the required paperwork to enter Turkey. Turkish Airlines was excellent in communication via email prior to the trip what is necessary to make air travel. Do check if there are any transit requirements if you don't have a direct flight since the rules are ever-changing.

Atlanta Airport – Travel in 2021
Typically I travel from the Atlanta International Airport. Check-in and security were quick as there were fewer passengers than usual. Yet, the planes were quite full, due to fewer flight options and people eager to travel. Everyone was required to wear masks for the full flight duration, with the exception of eating or drinking. PCR test results were checked prior to issuing the boarding pass.

At the Atlanta Airport, many shops and restaurants were permanently closed. The remaining restaurants had shorter hours, and you might need to go to the different terminals to find an open restaurant. I usually don't eat on airplanes and I almost couldn't find any restaurants open at my terminal. I highly recommend considering planning your time wisely at the airport since there are fewer options and frequent changes.

Travel in 2021 – In the Airplane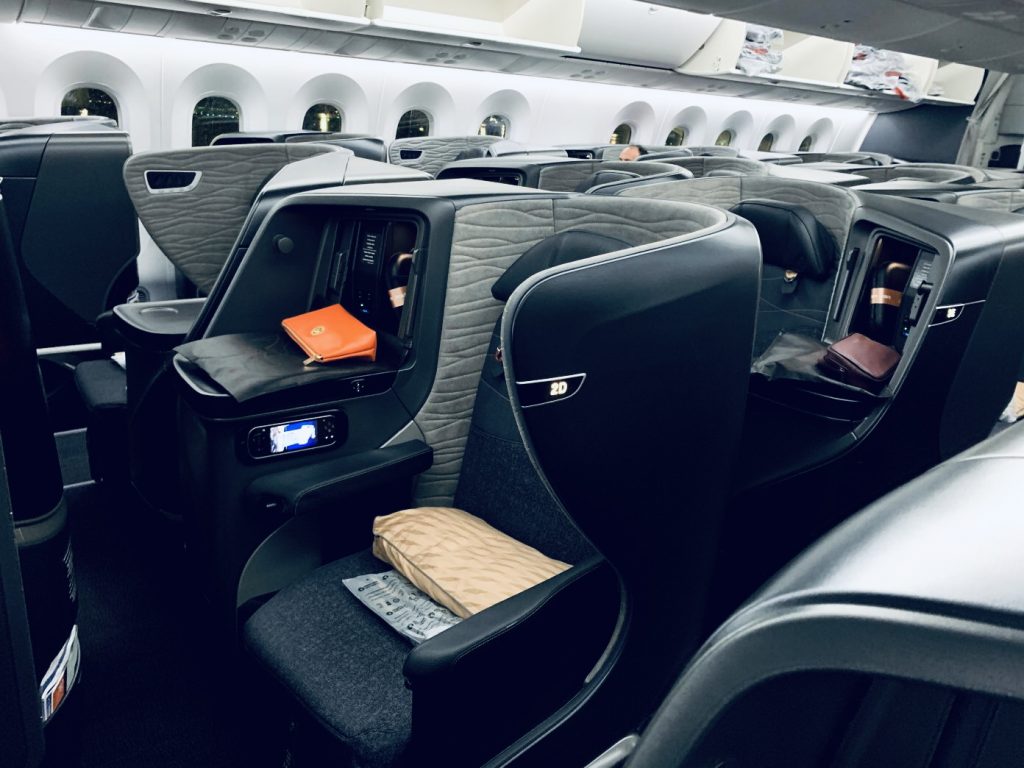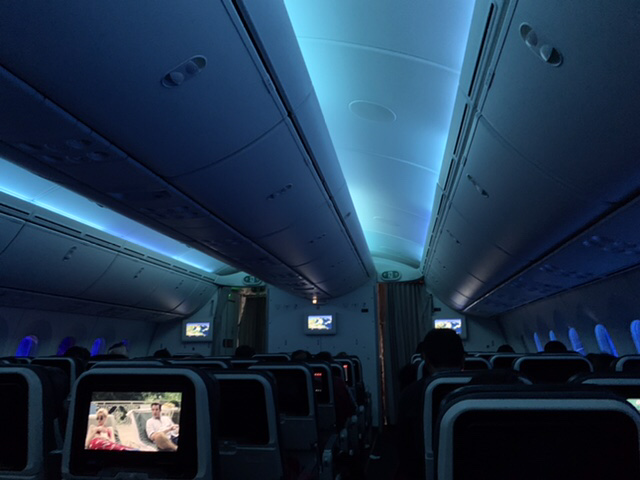 On my flight, all the seats were booked. Wearing a mask throughout the flight and airports is required, bathrooms are cleaned frequently, and we got a nice care package including numerous models of masks and hand sanitizers next to the usual toiletries. During the flight, we were informed about frequent air filtration to make travel safer.

When I was finally on the airplane, I was so excited to travel again. I got that happy feeling and thinking about hugging my mom made all the effort worthwhile. As I had an overnight flight, I woke up fresh and ready to go to my connecting flight in Istanbul.

Transit to Another Flight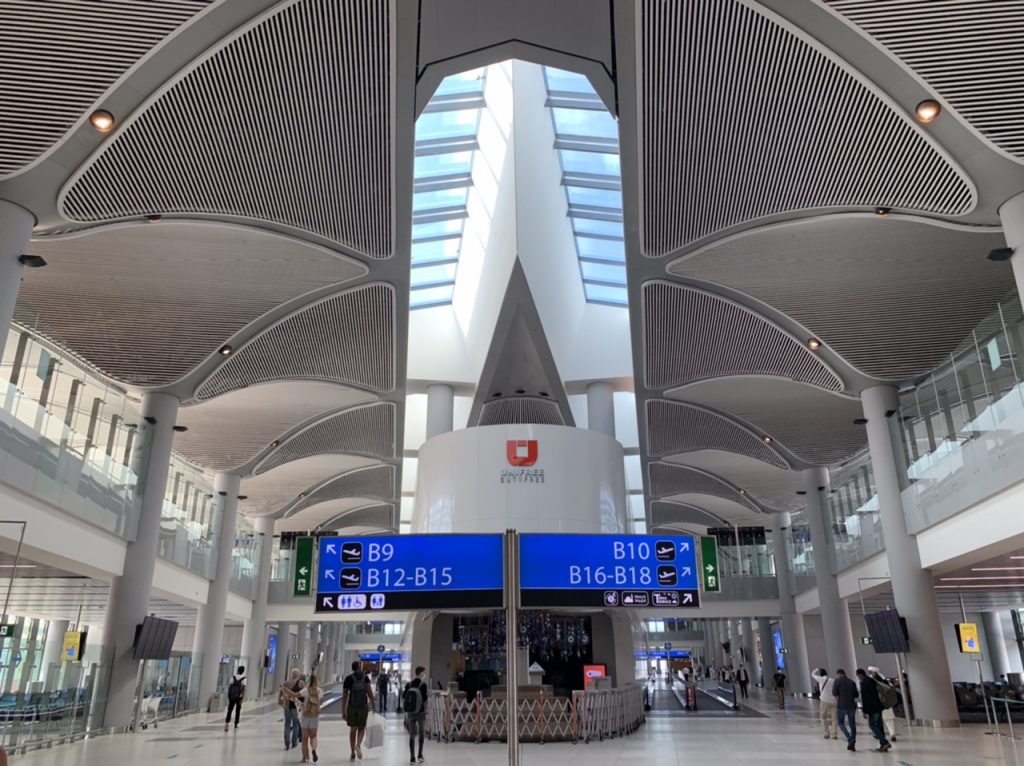 I was very impressed with the Istanbul airport. It's very modern, clean, and well organized. As transfer passengers, we had an incredibly easy connection to another flight. Once again, prior to entering the flight, our PCR COVID-19 test results were checked.

My heart was happily racing while I was exploring the airport. I made the most of my transfer time by trying all kinds of local foods and delicacies. At least within the airport, I could feel a little bit of Turkey. That is the beauty of travel – all those beautiful new experiences, different foods, architecture, melodies of different languages.




One of my favorite things is people-watching in airports. I love it. It never ceases to amaze me how our lives intersect from faraway places. Even though there are many new safety measures, it felt so wonderful to travel. At some moments it even felt like the good old times.

Arriving at a Final Destination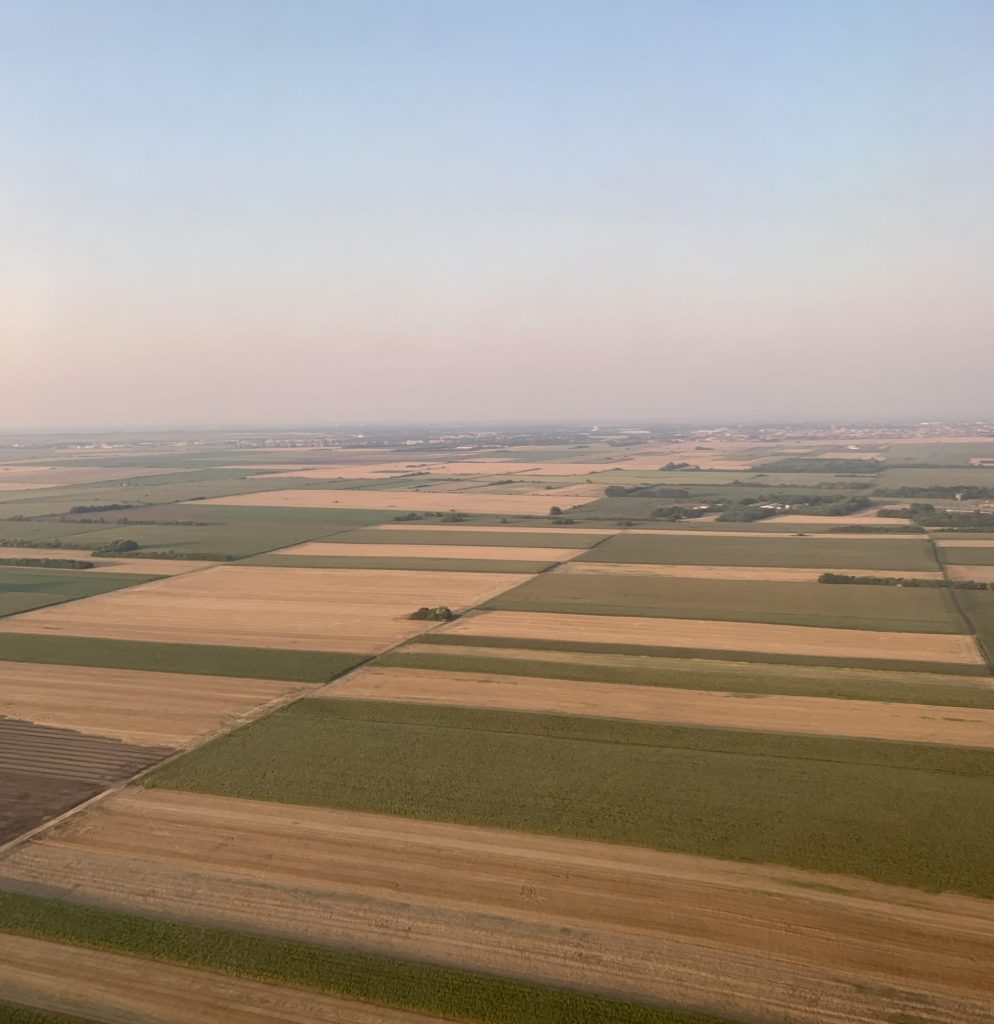 After transit, and once boarded, it was the same as in the previous flight. Although this one was a much shorter flight, just a bit over one hour and very pleasant. We were again informed about frequent air changes and got a couple of fresh masks.

When I arrived at my final destination, Belgrade, a couple of planes landed at the same time. It was a bit of a crowd. Luckily, the customs officers worked efficiently and quickly.
Travel in 2021 – Returning Flight to USA
When I came back to the USA, we were required to show COVID-19 negative test results that were taken within 3 days. It was easy and simple to find a certified testing facility in Serbia, I used Belmedic, and I got my test results within a day. I got a digital and print copy which was sent to my email.
When this article was written, the situation between the EU and USA regarding the travel ban was still in development. Currently, the European Union recommended that its 27 nations reinstate restrictions on tourists from the U.S. because of rising coronavirus infections there, but member countries will keep the option of allowing fully vaccinated U.S. travelers in. The August 30, 2021 announcement suggested that vaccinated U.S. travelers would still be permitted into EU member countries, though it is up to each nation to set its own restrictions. At this time EU nationals are not allowed to visit the United States. Before you make travel plans, do check entry requirements as they might change daily.
When I arrived in the USA, as there were not too many passengers in queue, going through immigration went faster. Wherever you may go, the Americas, Europe, Asia, or elsewhere, do have your printed test results ready. It comes in handy.
Travel in 2021 – Travel Check List
| | |
| --- | --- |
| Check Travel Requirements | Official government websites. European Union Website is a great resource for travel to Europe. |
| A Great Resource for Return to the USA | CDC Website |
| COVID-19 Diagnostic Test | Search for accredited institutions. If you are going to a few destinations, check testing requirements in advance for each, as test times may vary. Some airports have testing capabilities, but they take some time and vary in pricing. |
| Print Test Results / Bring Your Vaccination Card | This comes in handy as cell phones screen results might not be accepted in that form, or your battery may die. Aside from the passports, test results and vaccination cards are the most important documents for travel. |
| Check Transit Requirements | For connecting flights, additional rules may apply. |
| Wear a Mask | Currently required on all flights, domestic or international. |
| Bring your Own Hand Sanitizer / Extra Masks | Airlines are providing masks and other safety items as well, but it is good to have extras. Some country requirements on masks may vary from standard surgical masks to cloth masks, or even face shields. |
| Airport | Allow for additional time (+1 extra hour minimum) as you travel or if you need to take a test at the airport. Airports have changed, they may have fewer shops or restaurants, and may have long lines for certain procedures. |
---
---
Future of Travel Requirements
A growing number of countries around the world are now requiring visitors to present some form of digital proof of vaccination. International travelers have become used to having to prove their vaccination status at one or more stages of their journey. For example, visitors to Canada are required to download the free ArriveCAN app to prove their vaccination status before crossing the border. And all of the European Union's 27 member countries are now using the EU Digital Covid Certificate, which allows for free movement between all the countries within the block.
Pharmacy and Grocery Chains That Issue SMART Health Cards
You can also obtain a free SMART Health Card if you were vaccinated at any branch of Walmart, Sam's Club, CVS, Walgreens, Costco, Publix, Kroger, Rite-Aid or any of the dozens of other companies participating in the retail pharmacy program. To access an electronic version of your vaccination record, log into the online Covid portal of the brand where you got your shots.
Airlines Using Vaccine Verification Apps
If you travel outside the U.S., you may have to download an app to verify your vaccination status, depending on where you go and how you get there. Nearly four dozen international airlines have adopted the free Travel Pass, which is backed by the International Air Transport Association. Both British Airways and American Airlines use an alternative solution called VeriFLY. (per same Forbes Article dated 2021/09/11)
Travel in 2021 – Parting Thoughts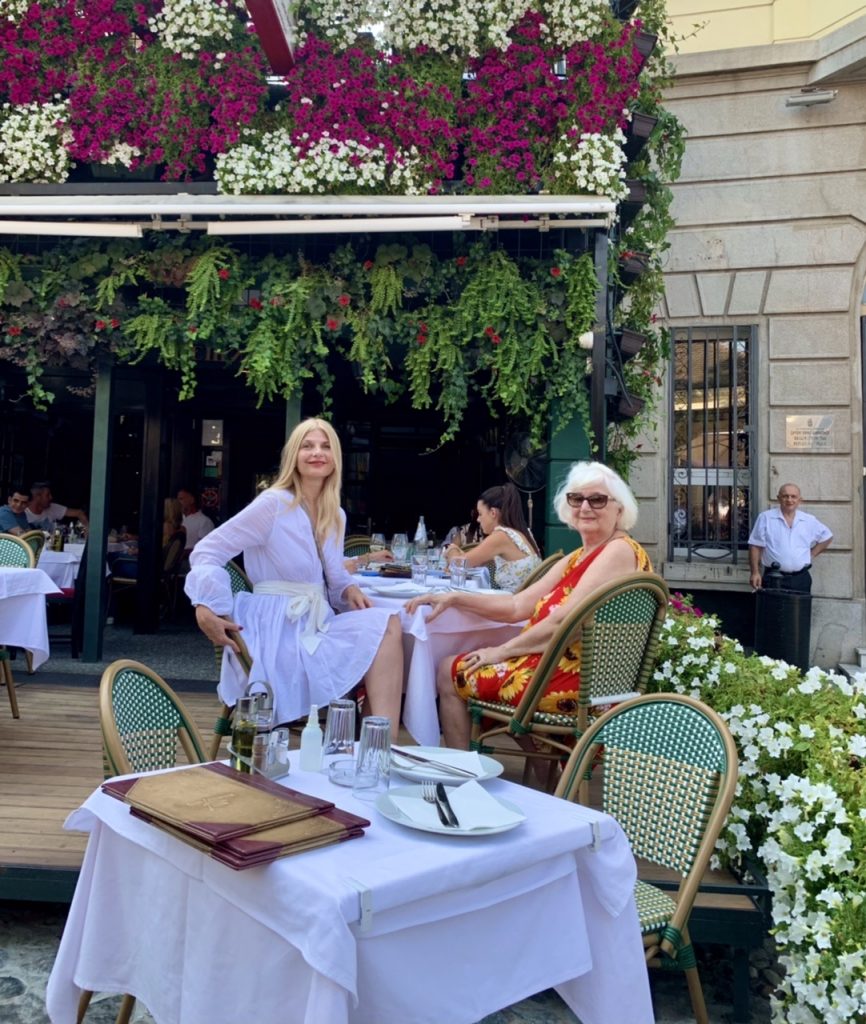 Now that I've made my first overseas trip since February 2019, to beautiful Colombia, I feel very comfortable traveling again. Of course, knowing all the travel and testing requirements takes time and effort, prices fluctuate daily, and some level of flexibility is needed. All went well, and my heart is full. Most importantly, I finally hugged my mom.
The joy of travel was back for me, and it felt like rediscovering the world again. It was delightful to be somewhere else, tasting delicious food and having new experiences. I am eagerly planning my next trips and, of course, approaching them with as much care and caution as possible. How wonderful it is to see the world again, go to an airport and enjoy the journey. Once you make a trip it is much easier to plan the next one.
Life goes on, and people keep on living and adjusting to the new circumstances. Being well informed is key. In Serbia, they had a good vaccination rollout and did fairly well with COVID-19. However, even they have fewer cases than we do in Georgia, masks were mandated in taxis, hairstylists, shops, museums, and within all closed spaces. These regulations gave me peace of mind. Of course, be well informed about the current situation.
Speaking of travel, I will also be offering curated trips for small groups in 2022. Thank you for all your valuable input regarding destinations you would like to visit.
Stay tuned, and more travel stories are coming from amazing Serbia!