A

French architect and artist Emmanuelle Moureaux used over 100,000 paper number cutouts to create this multihued installation designed to visualize the passing of time. Emanuelle fell in love with Tokyo and moved to live there, where she also established "emmanuelle moureaux architecture + design". She worked also with Issey Miyake, Uniqlo, and Furla among many other notable brands.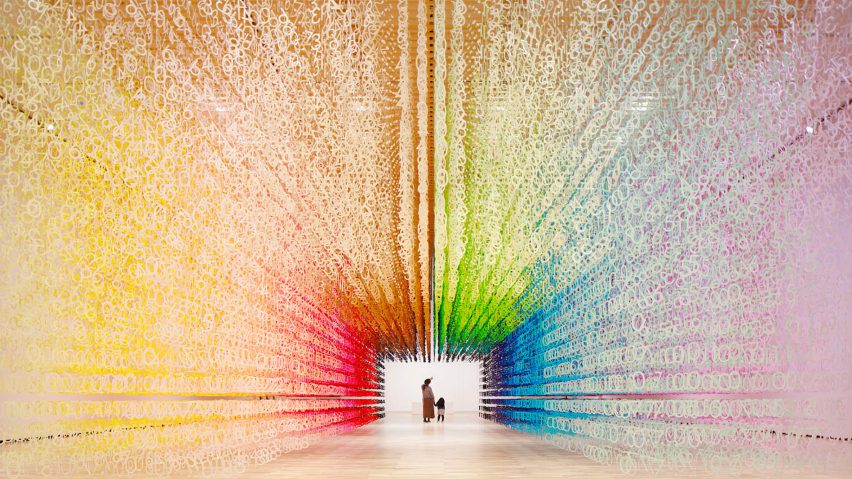 Miss Blanche, the chair below, can be found at the end of the tunnel designed by twentieth-century Japanese designer, Shiro Kuramata. So marvelous!
Emmanuelle has created the concept of shikiri, which literally means "dividing (creating) space with colors". She composes spaces through color as the main medium.
The aim of every artist is to arrest motion, which is life, by artificial means and hold it fixed so that a hundred years later, when a stranger looks at it, it moves again since it is life.

William Faulkner
About Emmanuelle Moureaux
Moreaux is an Associate Professor at Tohoku University of Art and Design. Since 2008, Emmanuelle's laboratory explores the possibilities of color through a project she named 100 colors lab. Students are asked to create 100 colors palette of an item from their everyday life.
"Color" is the concept of all my works. With colors, I design new concepts, new atmospheres which will give emotions to people. I use colors in order to give emotions.

– Emmanuelle Moureaux
She is a member of the "Tokyo Society of Architects", the "Architectural Institute of Japan", and the "Japan Institute of Architects".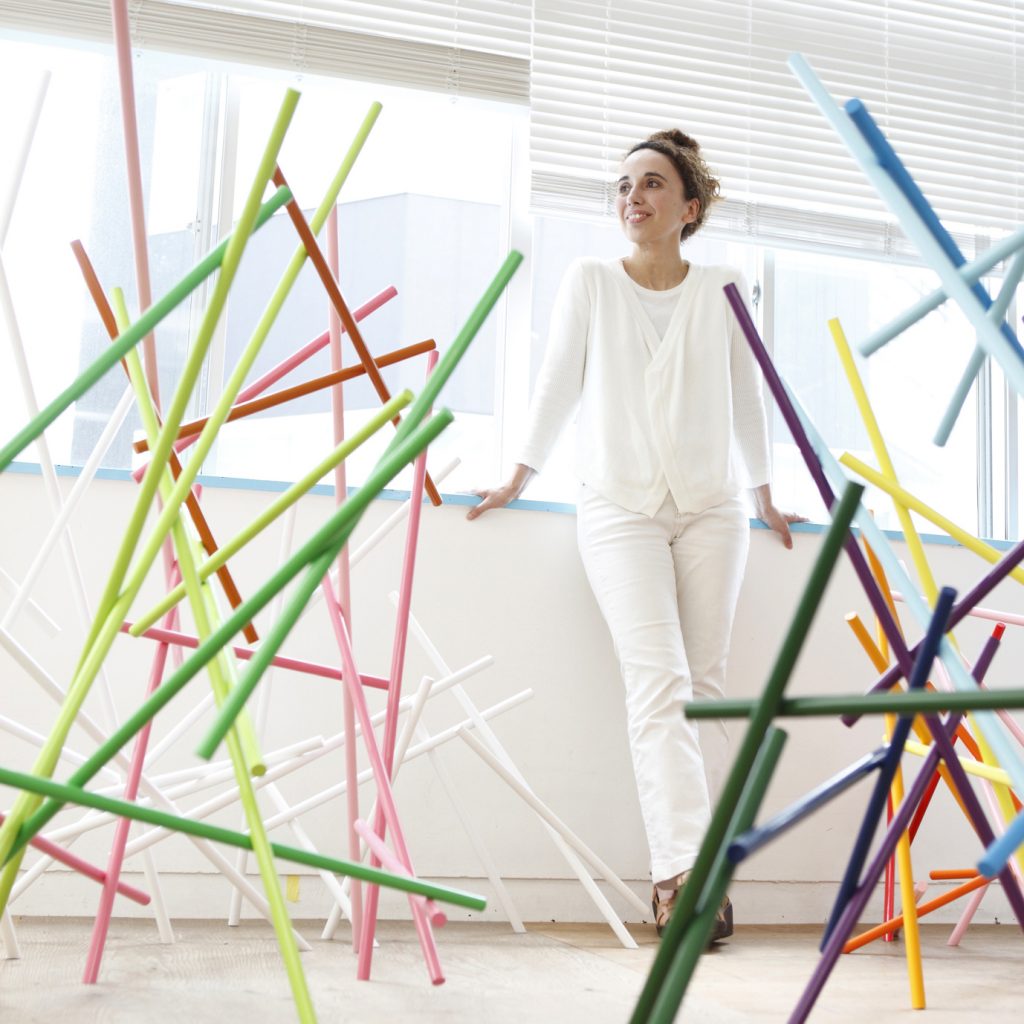 Love the color? Check out I loved you at the first dot by Yayoi Kusama.