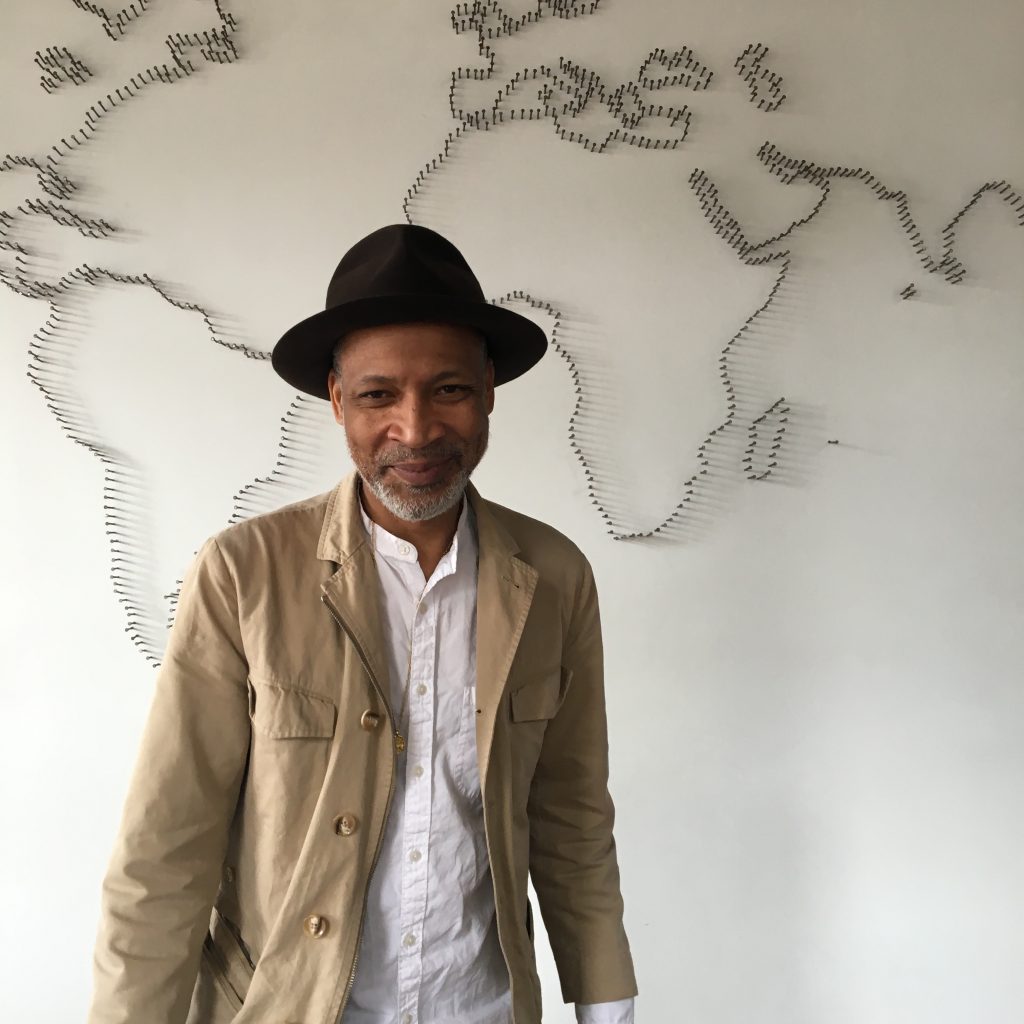 Radcliffe Bailey
Radcliffe Bailey is a world-renown contemporary American artist. His work contains mixed-media, paint, and sculpture that explore African-American ancestry and identity. For example, he incorporates found objects and photographs into textured compositions that address race, heritage, migration, and collective memory, thereby linking diasporic histories with potential futures. Bailey was born in New Jersey. Currently, he resides in Atlanta, GA.
Previously, Bailey's solo exhibition Memory as Medicine was exhibited at the High Museum of Art in 2011. After, it was subsequently shown at the Davis Museum and Cultural Center, Massachusetts and the McNay Art Museum, San Antonio, Texas.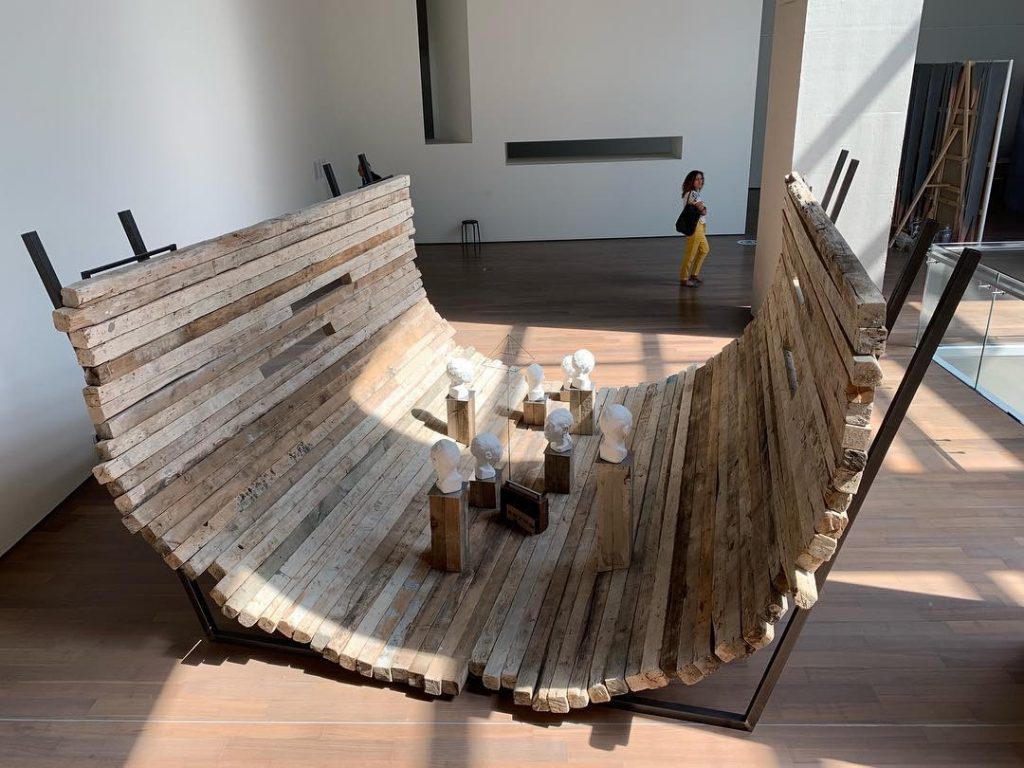 Istanbul Biennial 2019
His contribution is a wooden boat that refers to the ships that transported Africans to the West by Europeans. You can see the ship includes seven black figures on low pedestals. Additionally, the piece also features three audio installations: one is a song by the Afro-Futurist Sun Ra Arkestra. Secondly, the next piece contains the voices of workers building boats in Bay of Soumbedioune, Senegal and the sound of ocean waves lapping the shore. Finally, the jazz musician Tarus Mateen co-composed the third one with samples of different sounds.

Instabul Foundation for Culture and Arts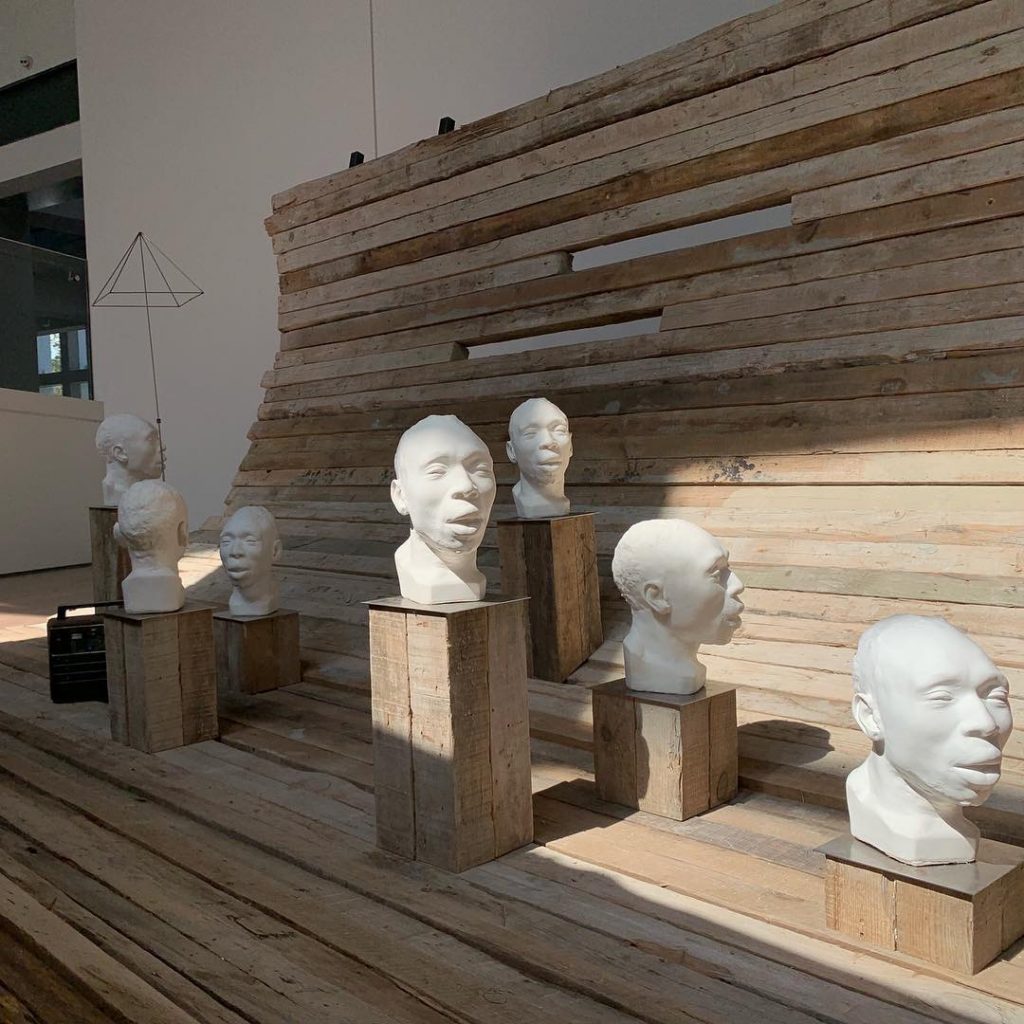 While working on this commissioned work, Bailey wanted to reflect on where he was currently at. In particular, he reflects and contributes to the subject The Seventh Continent. Moreover, he contemplated relics, history of slavery and migration and migrants in different places and situations. Migrants go through space and trauma, transcending to other places.
This work had another interesting aspect. Particularly, Radcliffe Baily was working with locally available materials to connect past with the present through an intangible link. Indeed, he operates within a world and through a world. For example, even though he was born in the North and now lives in the South, he continues to connect through his art globally.
Noted Museums Collections
To date, Radcliffe Bailey's work is in the collections of:
The Metropolitan Museum of Art, New York
The Smithsonian Museum of American Art, Washington, D.C.
The Art Institute of Chicago, Illinois;
The High Museum of Art, Atlanta
The Museum of Fine Arts, Houston, Texas
The Nelson-Atkins Museum of Art, Kansas City, Missouri
The Denver Art Museum, Colorado, among many others.