I was in heaven at Nyaman Gallery. Every stylish room had a great artist to discover or something to inspire. Bali is a very creative space, with so much talent, but Nyaman Gallery was the artistic highlight of the trip. This amazingly curated contemporary gallery is located at Seminyak, Bali.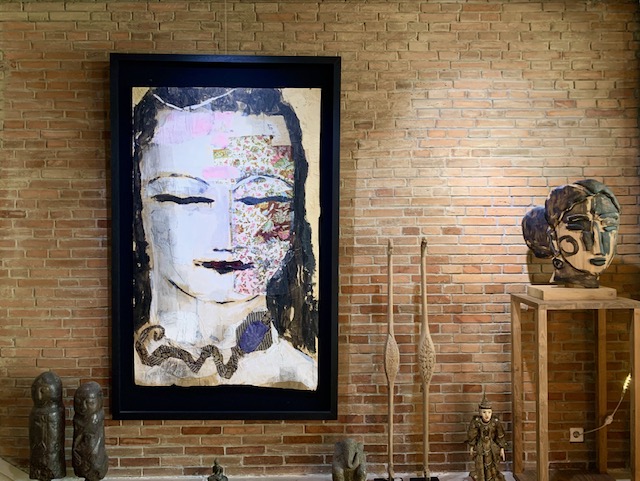 Jean-Michel Aucler
A former photographer turned painter, Jean–Michel Aucler does not confine his life to one artistic medium and is a free spirit. For example, he chooses to split his time between Paris and traveling the world. Aucler's art reflects his travel and is inspired by experiences and people. It moved me. His portraiture has something so inviting, and I strutted to create stories in my mind. I love when I interact with art in that way.



"He is in love with life. His work is a true reflection of a dreamer, who never stops conjuring tricks with painting, colors and shapes. He is the conjurer of the soul."

Marie-Helene Grinfeder
Aucler has decades of experience illustrating for top fashion houses in Paris. Today, it is evident that the fashion industry is integrated into his artistic process. His work not only incorporates, but highlights the vintage batik and printed textiles he collected throughout his travels across Asia.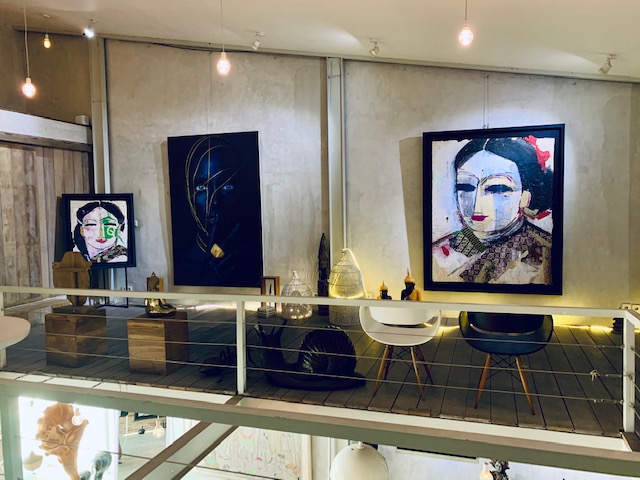 Layers upon layers of colors and patterns co-exist with vibrant lines on crumpled paper, symbolizing the artist's inherent sense of harmony and balance. His signature portraits feature intriguing compositions. Undoubtedly, this skill resulted from his background in photography. Aucler rarely assigns names to his artworks. Rather, he allows his large mixed media collage portraits to speak for themselves. In each of them, a story is told of a master artist with immense respect and passion for his craft. Jean-Michel Aucler's works create a cultural bridge between the Eastern and Western iconography.
Lukman Fauzi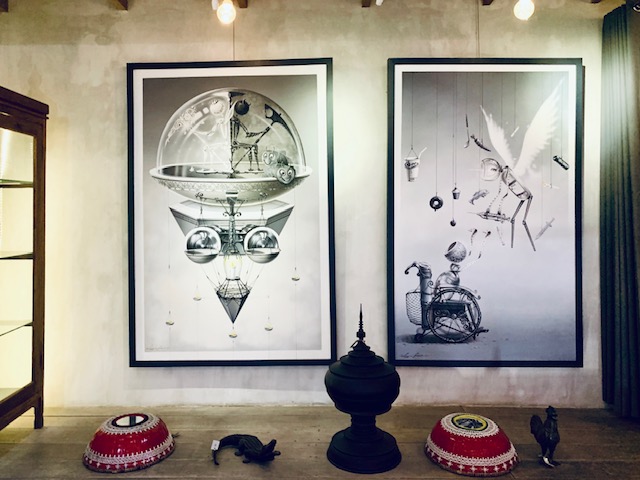 Fauzi's paintings take the voyeur deep into the bizarre world of his childhood – his complex father-and-son relationship and intricate simplicity.
Fauzi was born in 1979, in a small town in East Java. His father ruled the home with a conservative rigidity embedded in his mentality from his time in the army. Making art was seen as a waste of time. Undoubtedly, the painting was strictly forbidden. Eventually, in 1999 Fauzi decided to rebel and move to Bali to live with a relative who opened a small art gallery. Finally, he found himself painting without restriction from his family. After working as a commissioned artist for twelve years, fate brought the self-taught artist to the path of creative intuition. His inspiration came from his childhood memories and dreams.
At this moment in time, Fauzi is living a simple life in a small village with his family. This is an uncommon lifestyle from the typical professional artist's path. Since he is away from the heavy influence of the internet, Fauzi's limitless imagination is pure and untouched. It is wonderful to experience such self-expression, untouched.
Surrealism
Fauzi uniquely illustrates the vulnerability of youth in springtime with fragile, everyday objects such as glass bottles, eggs, and candles. The ordinary objects become the centerpieces of his paintings by transforming into animated characters. Moreover, it's as if he is telling stories of everyday life in an imaginary world. He forms surreal shapes and shapes surreal stories through the simplicity of brushes, paints, and canvas. However, his process is straight forward and uses quite traditional techniques. The steady fine lines convey the contented elegance of life lessons learned and embodied. Indeed, the shades of grey blend seamlessly to create an eerie, yet calming coolness.
Despite their placid character, Fauzi's paintings convey the hope and life in the form of his signature subtle warmth of yellow candlelight.
Location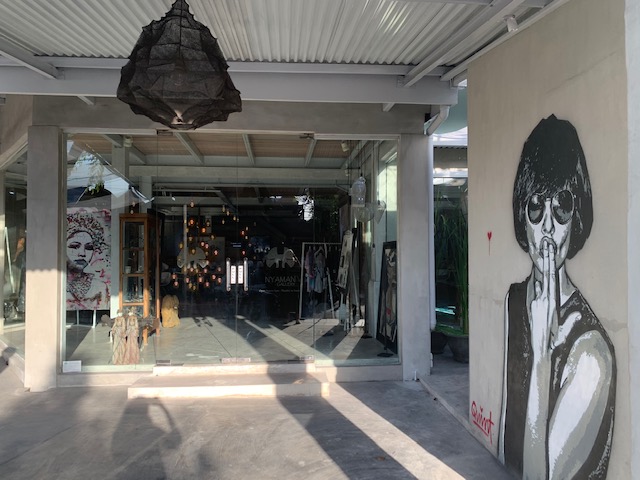 Jalan Raya Basangkasa No.88
Seminyak Kuta, Seminyak, Badung,
Kabupaten Badung, Bali 80361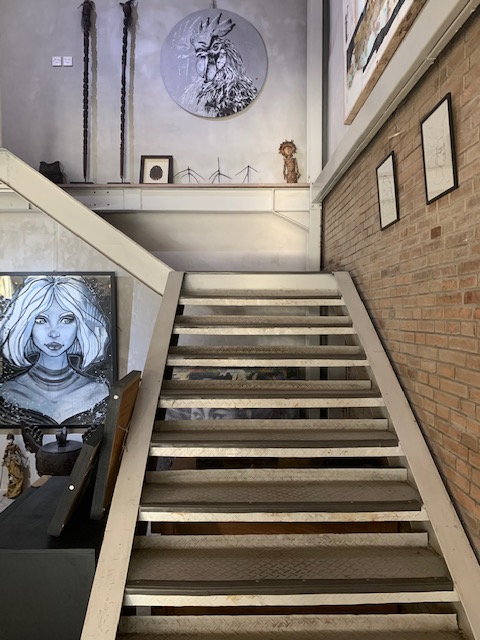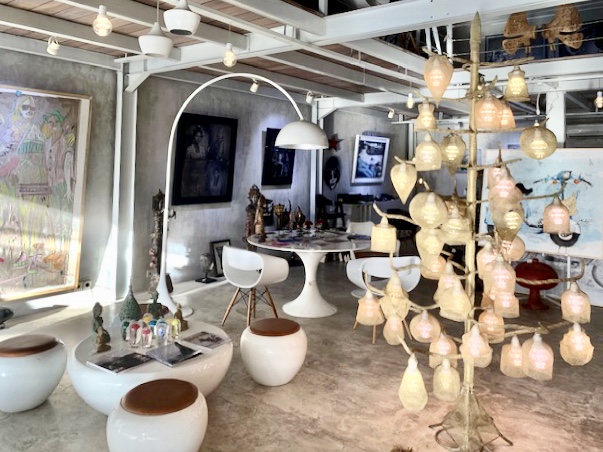 Where is It?