Horst Hamann traveled across America and captured these marvelous scenes, where each photo tells a story. There is something special about road trips, especially if you can take your time and see the small towns and beautiful scenery. When I was in college I traveled through 32 states from the East Coast to West Coast for one summer. That trip was transformational for me. When I discovered this beautiful photography by Horst Hamman, it took me back to that space and time. His photographs moved me.
This Americana project was published in 2013 and is the result of a 28-year "journey" across America. It's taken as a Yin Yang balance project to his vertical New York black and white work with the same Linhof Technorama 6×17 camera.
Oh beautiful, for spacious skies
For amber waves of grain
For purple mountain majesties
Above the fruited plain

But now wait a minute, I'm talking about

America, sweet America

– From America, The Beautiful
Horst photographs like a painter. His color images remind me of Edward Hopper.

– Andreas Feininger










From New York with Love
For five years, Hamann worked on the images for the photo book New York Vertical published in 1996. It received numerous national and international awards, including the Kodak Photobook Prize and the Photo Design Gold Award.
'Horst Hamann is a genius of composition, not only in his framing of architectural forms but in his treatment of light as well. His gradations of grey, the deluxe velvets of his blacks combined with the unexpected angles from which he often shoots, bring an oddly abstract quality to these sharply focused renderings of urban texture.'

– The New York Times
About Horst Hamann
Horst Hamann is passionate about taking photographs since the age of eleven. He has lived in the USA and spent half of his life in New York and in Maine. Often he is described as the "inventor" of vertical photography. One of Hamann's lifelong projects has been photographing America. Hamann's first one-man exhibition in 1979 was titled CARS & STRIPES reflecting his initial impressions of the United States. His images of America are inspired by a deep fascination with the cinematic format and a true understanding of how to translate that special western light onto Kodachrome film.
Hamann is the author of more than 34 books and had countless photography exhibitions worldwide.
Q & A with Horst Hamann
What drove you to photography at the age of 11?
I found an old ROLLEIFLEX camera left behind by my uncle in our apartment. The world "live" appeared upside down in the mirror image struck me, leaving a deep impact. That moment triggered a strong fascination and inspiration in photography and has never stopped.
What inspired this beautiful American road trip?
America – the land of the free – was always "calling me." Road movies like Bagdad Café always compelled me to follow the sunset and go west. Photographs by Robert Frank and paintings by Edward Hopper inspired me and ignited my curiosity. After my first cross-country road trip in the eighties, road trips became my addiction.

The beauty lies in the privilege to travel without a plan. Not following any GPS or compass, just the big skies. The magical long shadows are the Northern star that accompanies me as I enjoy the thrill of deciding at the last minute to turn right or left at the next intersection. For me, that is the American dream!
When you are the happiest, and what inspires you?
I am the happiest and at peace when I am in motion. That's when I'm inspired by new people, places, and light. As a photographer, you are an observer as you connect the dots of the world you are visiting.

There is a gift on every corner if your senses work and your mind is open. For me, that is the most beautiful way to travel the world. You learn from all the diversity and beauty all around. I am grateful for that every day- every time I release the shutter. Time stands still. Pure poetry.
Thank you, Horst, it was a pleasure!
---
Enjoy more of his work on his website and Instagram.
A Word from the Founder, Zest & Curiosity
I am still amazed by how diverse and beautiful America is. From stunning Nevada deserts, the evocative Mississippi River, jazzy tunes in New Orleans, the Appalachian Mountains, lobsters from Maine, to Southern Belles in Charleston and Savannah on the Atlantic ocean – there is a feast for eyes and food for the soul. Across the vast land, there are numerous captivating places to steal your heart. If I would mention them all, this list would run on for days. It was a joyful but difficult task to select just 15 images from Horst. So much beauty.
Dear reader, enjoy this marvelous photo essay on America, so lovingly photographed by talented Horst Hamman. It was my pleasure to work with him, showing America, the beautiful.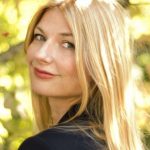 – Tijana
The Founder and Editor-in-Chief
Zest & Curiosity
---
---
All photographs belong to Horst Hamann and are protected by copyright. For more information about permission to use photos please Contact us.