Julie Mehretu is an American contemporary visual artist who is known for her large scale multi-layered paintings of abstract landscapes. Her paintings, drawings, and prints depict the cumulative effects of urban sociopolitical changes. Mehretu is included in Time magazine's 100 Most Influential People of 2020.
Julie Mehretu Bio
Mehretu was born in Ethiopia, grew up in East Lansing, Michigan, and now lives in Harlem, New York. Mehretu is best known for large-scale abstract paintings layered with a variety of mediums, marks, and meanings. These canvases and works on paper refer to the history of art, architecture, and past civilizations while addressing the most immediate conditions of our contemporary moment. Topics she covers include migration, revolution, climate change, global capitalism, and technology. (per High Museum of Art)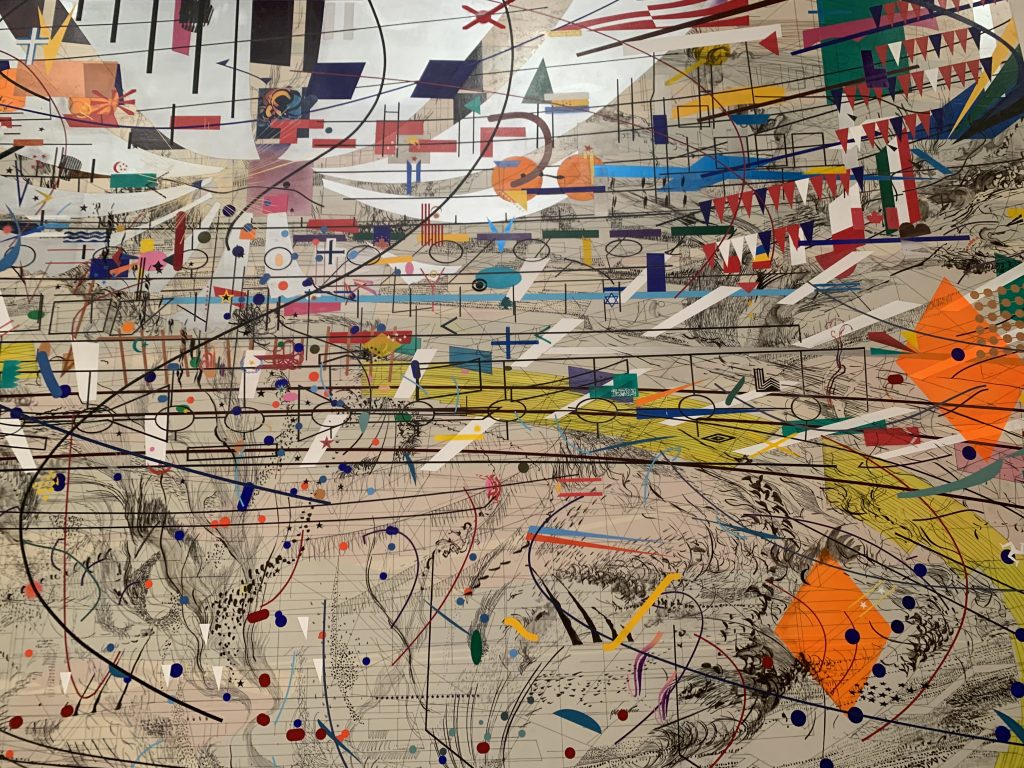 Julie Mehretu – Expriencing Her Art
The complexity of Julie Mehretu's work is astonishing on so many levels. Once you enter the museum, the scale of the work, the intricacy of the details, and the precise execution is extraordinary. When you dive more into each work, you realize you would need and hours to really capture the whole poignant story.
Meanwhile, I could not stop wondering how much time and discipline takes to execute these marvelous pieces of art. Most importantly, behind each of them is a very poignant story.
Act of Creation
Mehretu develops the works by incorporating various techniques such as printing, digital collage, erasure, and unconstrained gesture. She is inspired by a variety of sources, from cartography, and Chinese calligraphy to architectural renderings, graffiti, and photojournalism. Drawing on this vast archive, she explores how realities of the past and present can shape human consciousness. Her visual language represents, she says, how "history is made: one layer on top of another, erasing itself, consuming itself, inventing something else from the same thing.

– High Museum of Art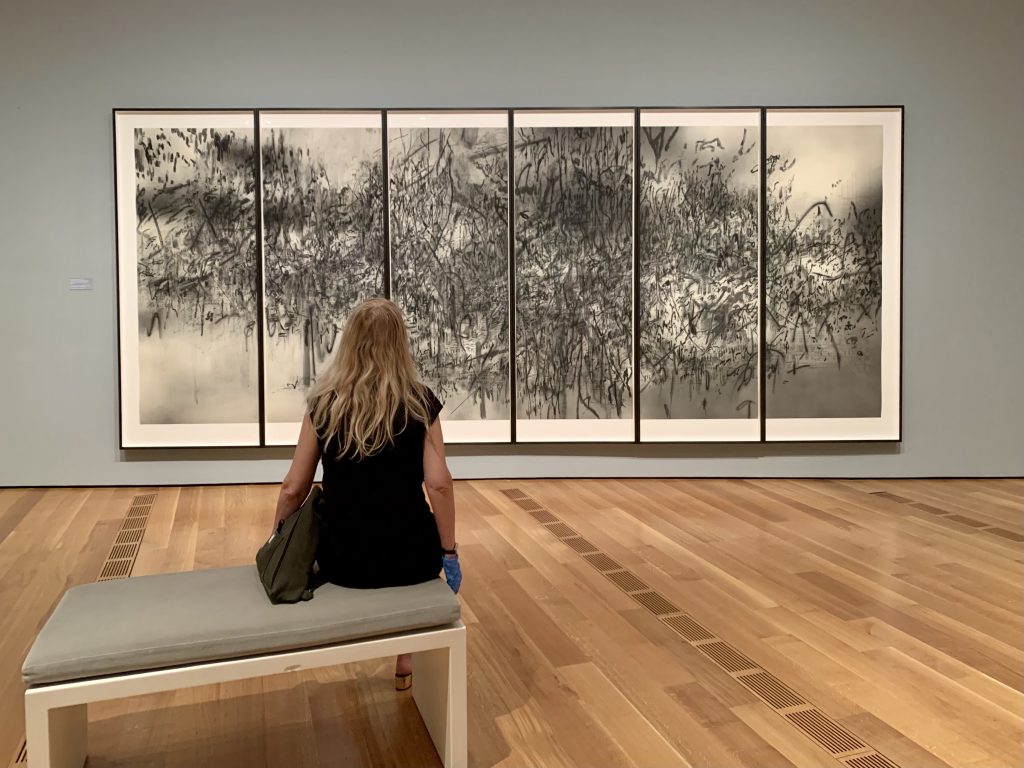 Aether (Venice) – Intricate Architectural Details
In Aether (Venice), Mehretu uses some of the Italian Futurists' methods. To illustrate in this "highly worked" canvas, she uses abstract images of cities, wars, and "histories." Usually painting some sort of architecture, it's the intensity populated areas of the 21st century that intrigues Mehretu.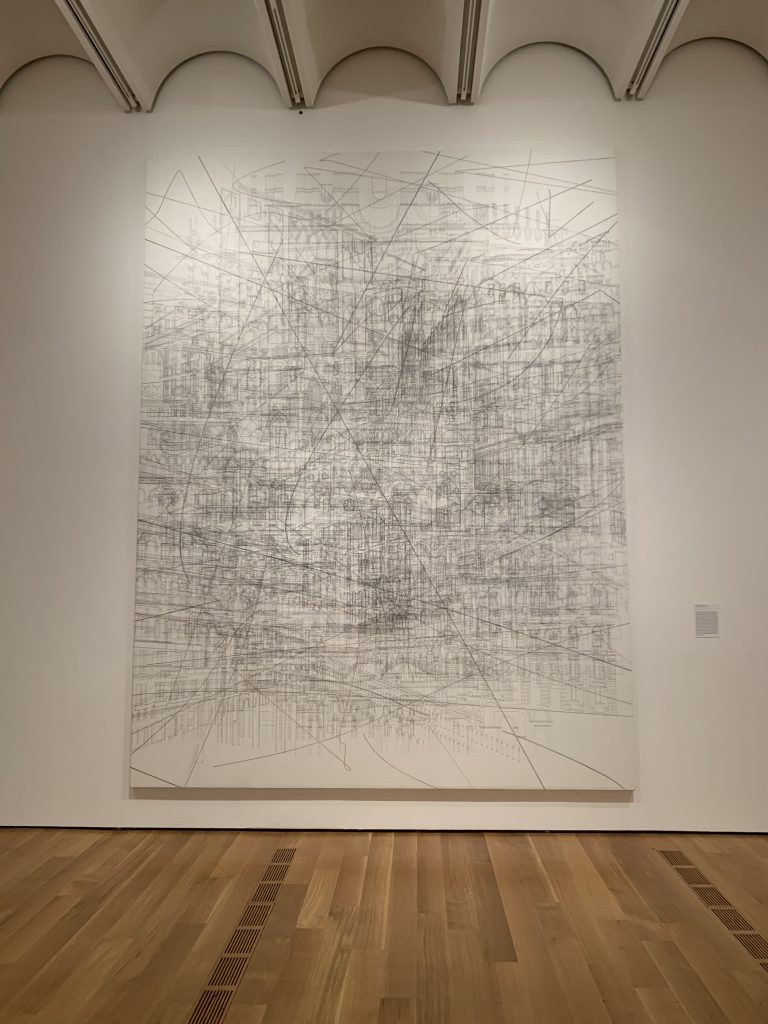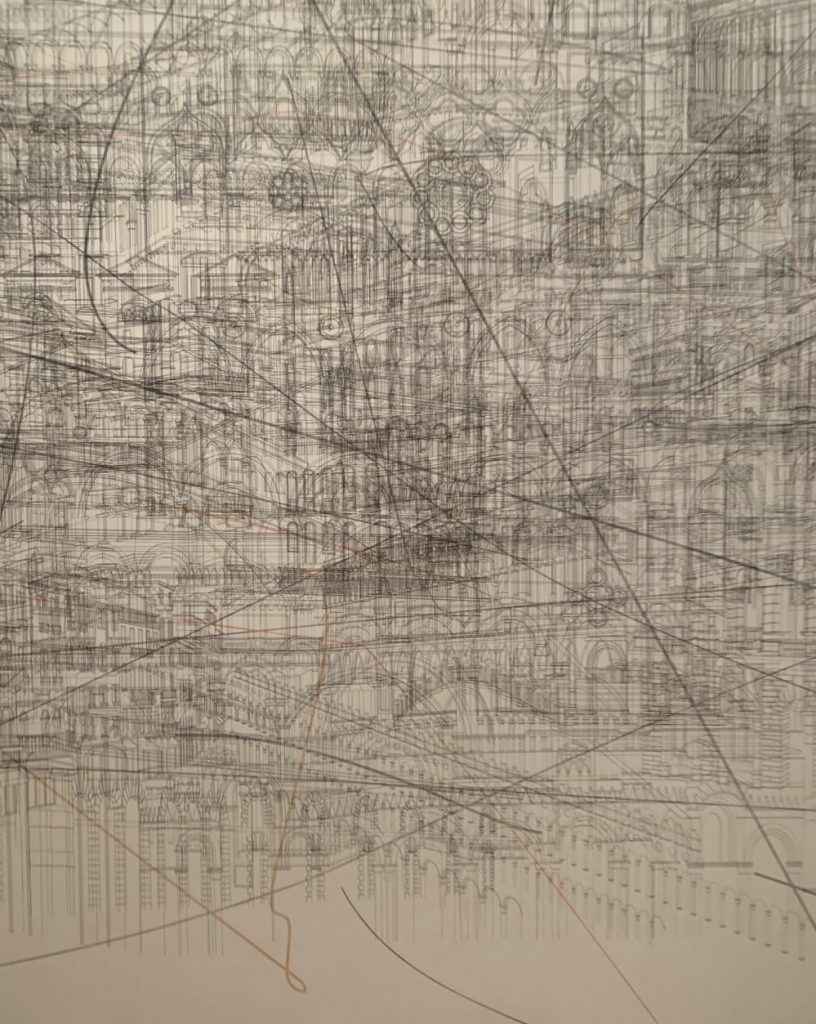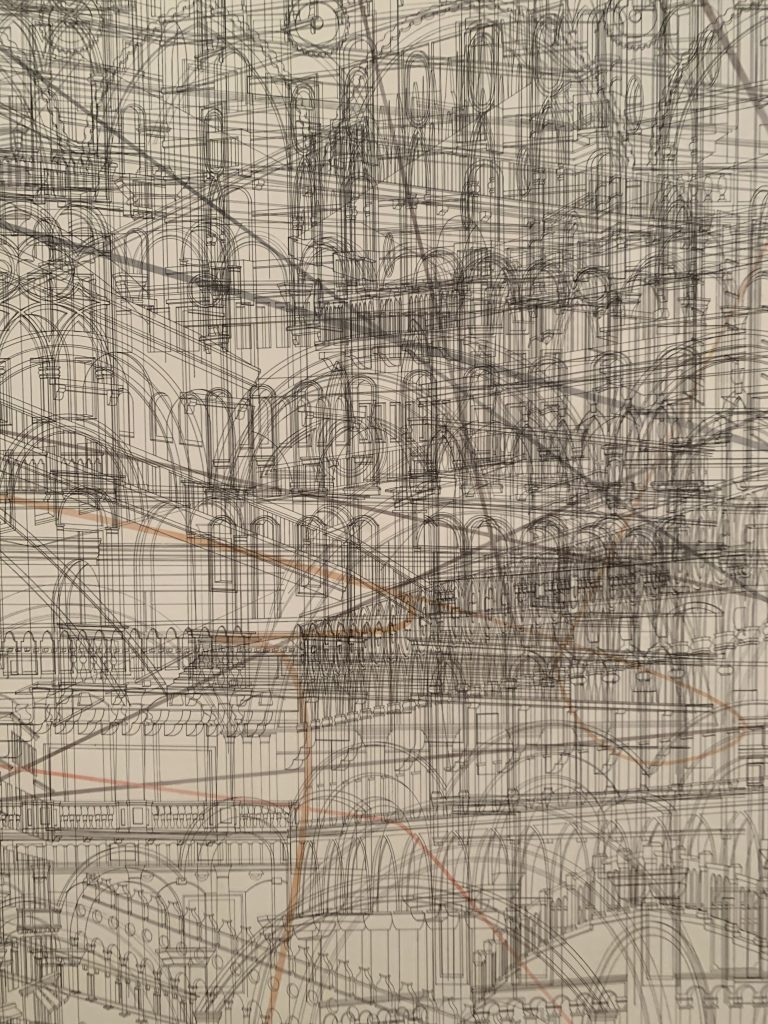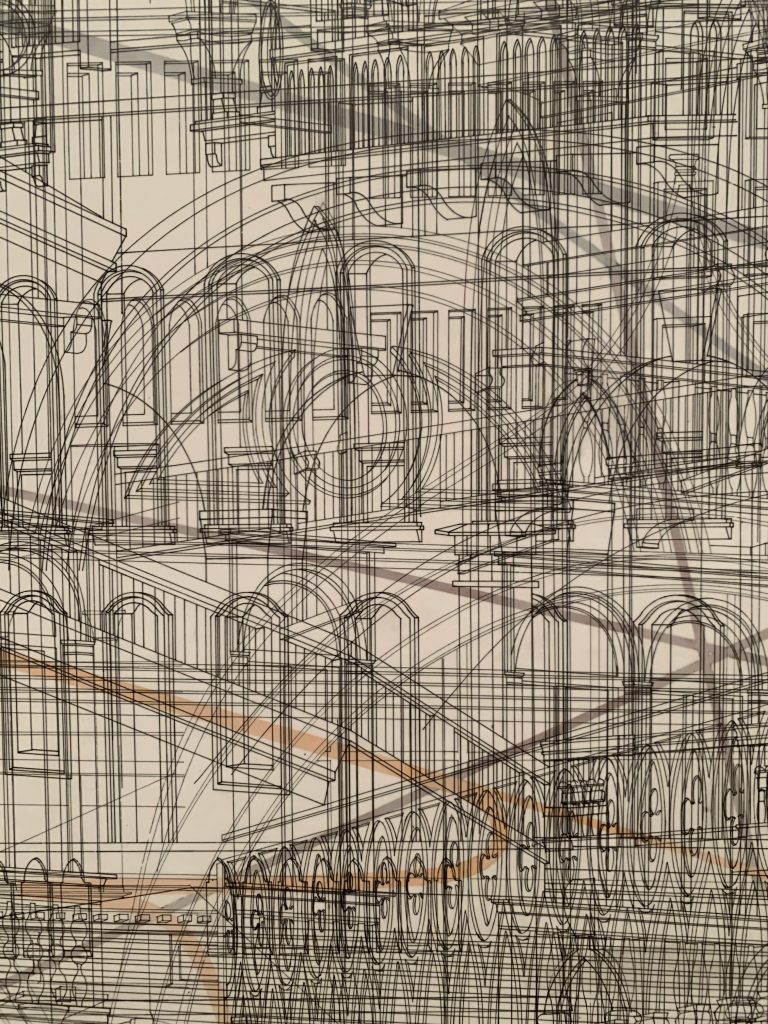 Highlights from the Exhibition at the High Museum of Art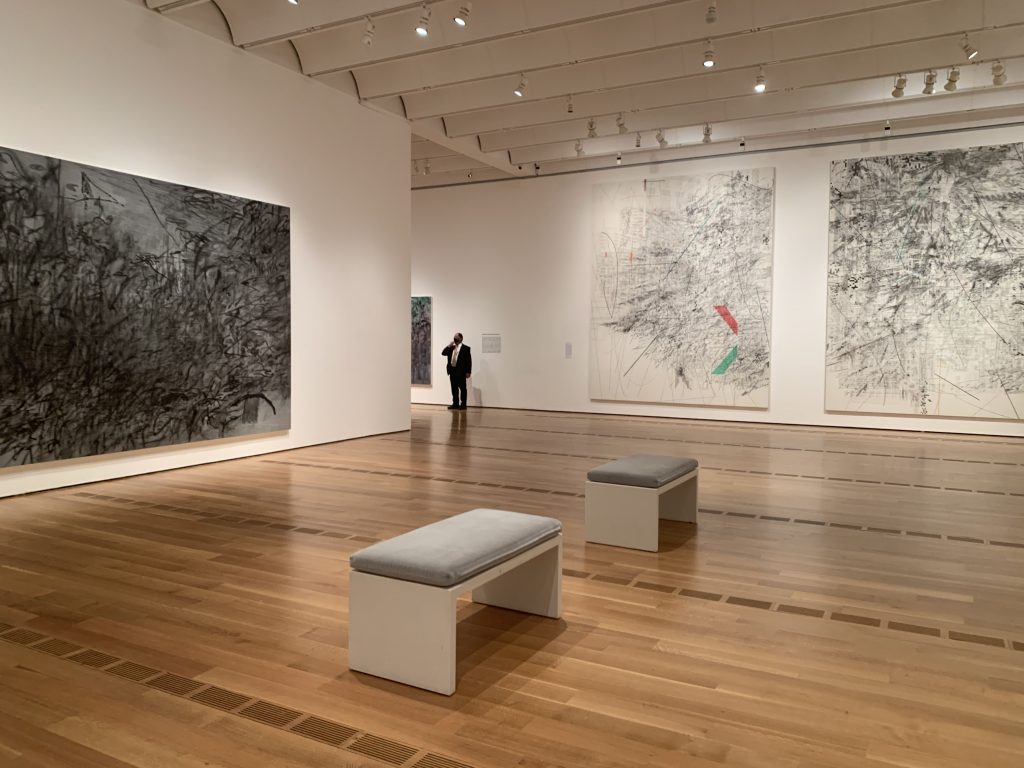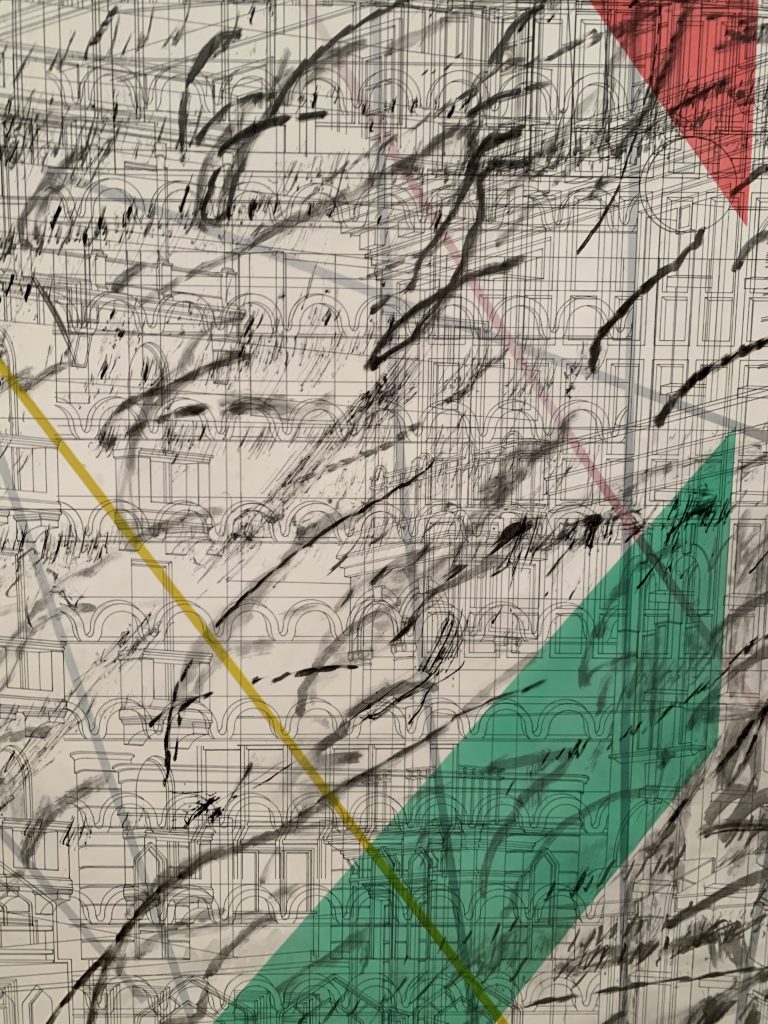 There is so much to absorb with each of Julie Mehretu's paintings. Without a doubt, it is very satisfying to get immersed in her work and thought process. From afar it often seems like a maze of lines and shapes. But once you get closer, your eyes discover the lines and the story reveals. Her paintings are complex and mesmerizing. All at once, they command attention.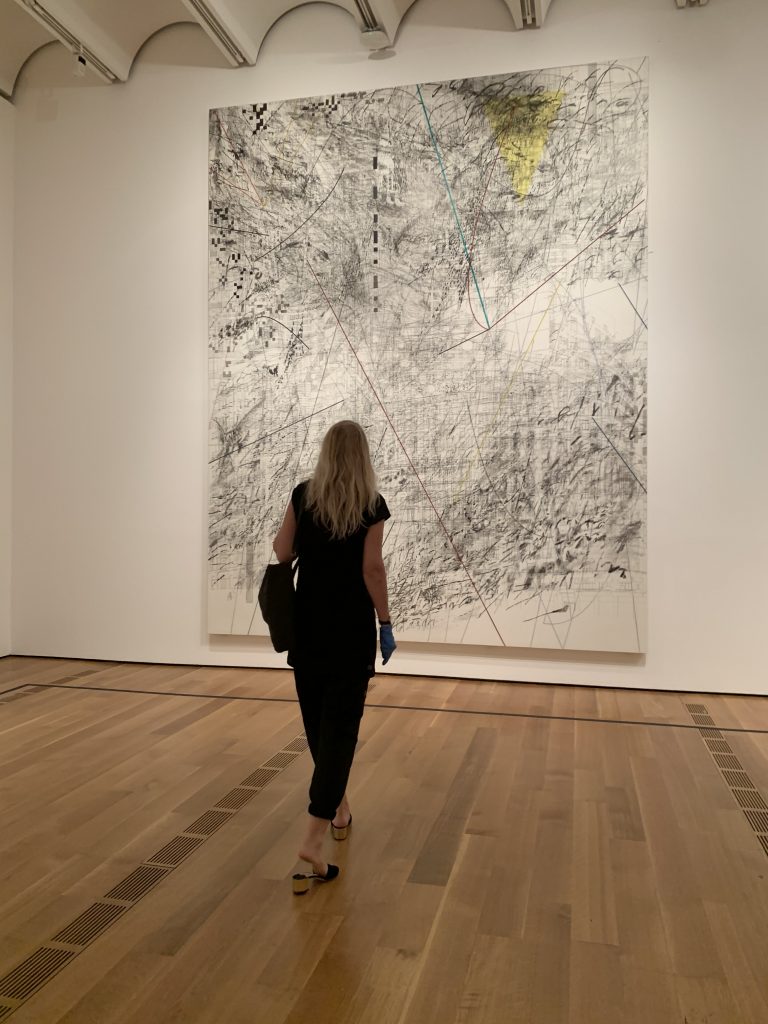 People look at film in a gallery, and if they walk out after two minutes they know they haven't seen the whole work. But then people look at a painting for two minutes and think they've seen it. Certain paintings are made to be consumed fast. But some require a slowed-down time. You have to go back to them.

– Julie Mehretu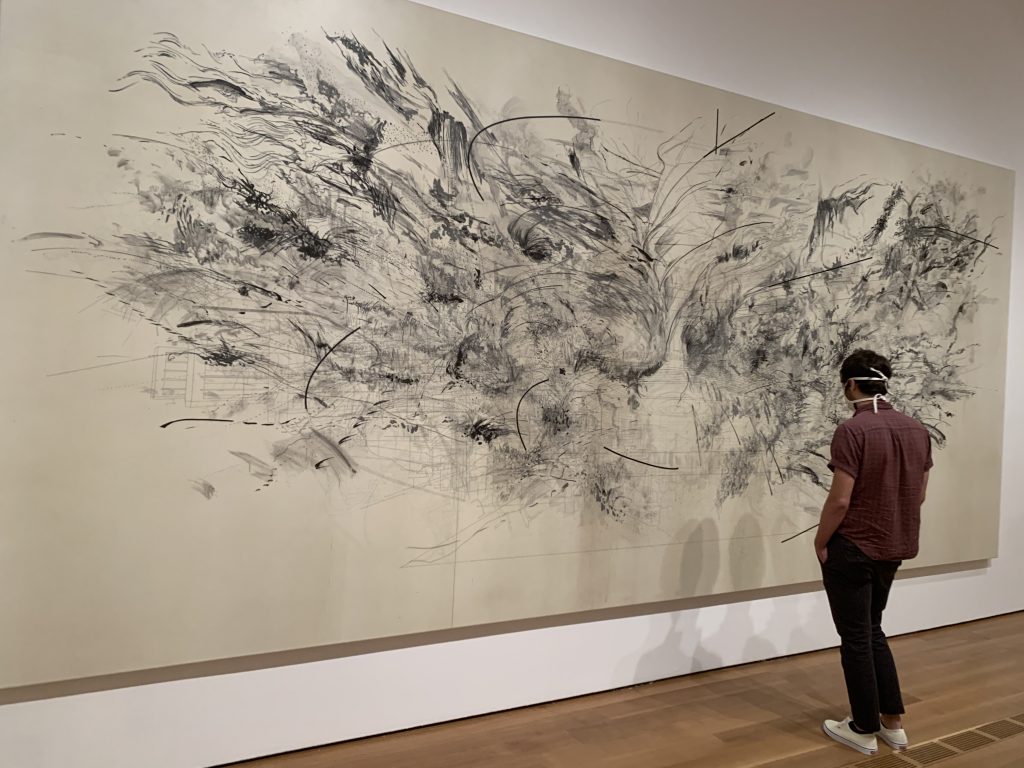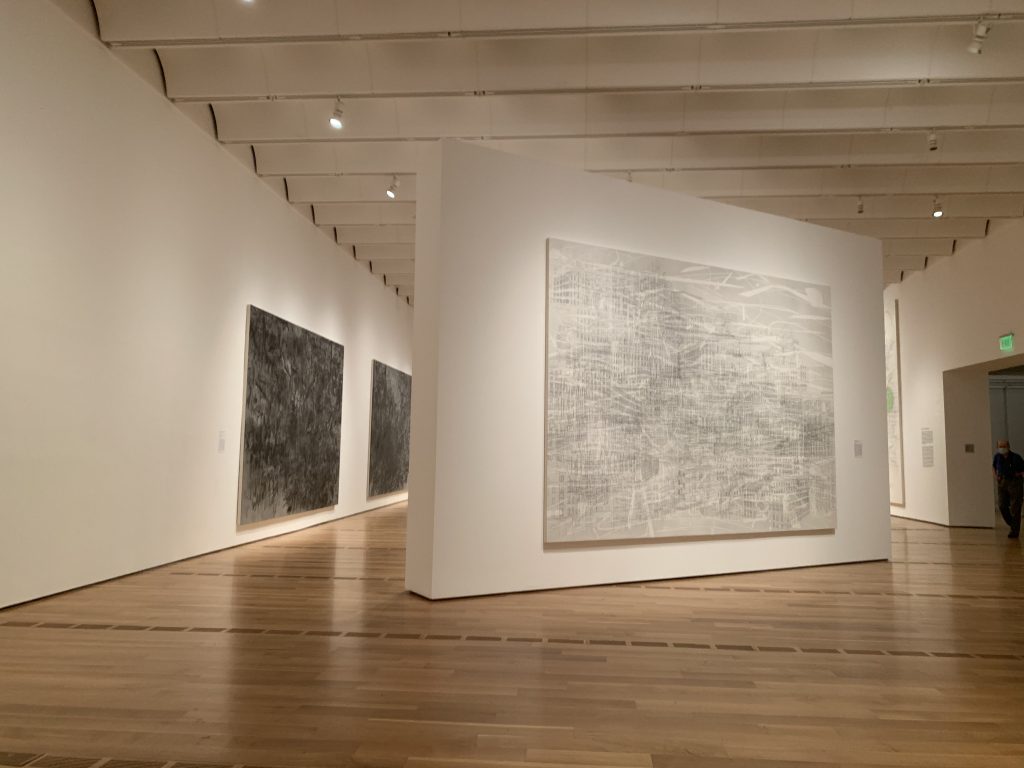 I miss seeing art in Museums and Galleries. This was my only exhibition in a year, whereas I used to go at least twice a week to art events. As a High Museum Member, I went during preview days where I nearly had the whole exhibition to myself (plus a few others). It's a rare treat to have a clear view to enjoy each painting. Staying with each of them as long as you want, without interruption, is an intimate moment.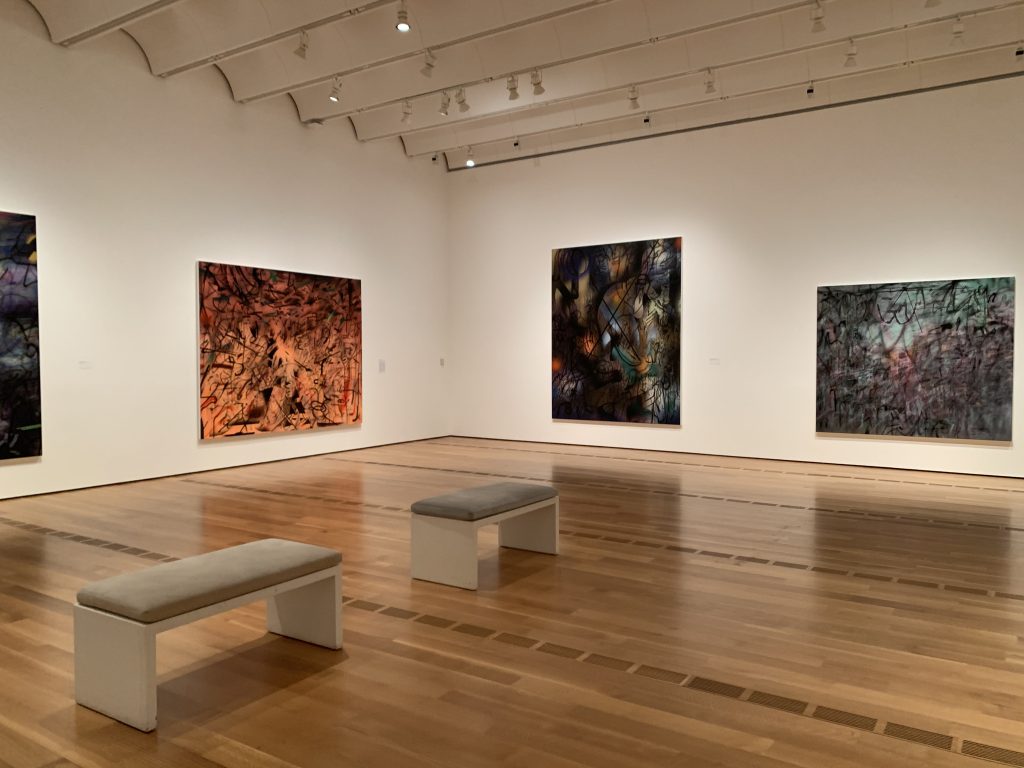 Julie Mehretu in Her Own Words
I often see viewing art as a personal conversation between the artist and the viewer. We all view art through our own lenses, experiences, interests, knowledge, and sometimes simply how something makes us feel.
I find it interesting when we get insights from the artist itself. Enjoy the finale the explanation by Julie Mehretu about her Mogamma series.
---
All photos are by Tijana, at the High Museum of Art.