Discovering music around the world when I travel is another quirky passion, besides going to hair salons. Sometimes I wonder how do I develop all those curiosities, but once I start, I find so much joy within them. For someone who has an eclectic taste in music – from classical masterpieces to jazz, Latin music, rap and everything in between I find so much joy to get a sense of place through local music.

Mostly it starts with listening to street musicians or getting music directly from small local venues. You can't find music like that on iTunes, Spotify, or anywhere else. For this post, I'm showcasing some of the gems I've collected over the years so we can share this experience together.
Music Around the World and Travel Discoveries
Canada
I was in some small Toronto music venue with a dear friend and the main act was a Canadian band, Pacifika, who had a bit of Latin twist. It was incredible. Imagine gorgeous Peruvian born Silvana Kane, barefoot and with full flowing skirt bewitching us with every note? It is one of those unrepeatable events when everything is just perfect. Enjoy above one of the songs she sang that night.
Argentina
In Buenos Aires, everything has a unique flavor and of course, you cannot miss the marvelous tango. I also loved tango electrónica and dub music – and Federico Aubele was a fantastic find. The hypnotic music transports you to a warm summer's eve dancing the night away in by the seaside in Argentina. Grab a glass of delicious red wine with this captivating music. It will make you feel alive.

South Africa
A few years back I spent New Year's Eve at the iconic Mama Africa club and restaurant in Cape Town. The food was out of this world! It consisted of over twenty small dishes, but what was truly intoxicating was the rhythm and beat of African music. Also, we had a pleasure to listen to opera as well, with incredible tenor. The night was full of musical surprises.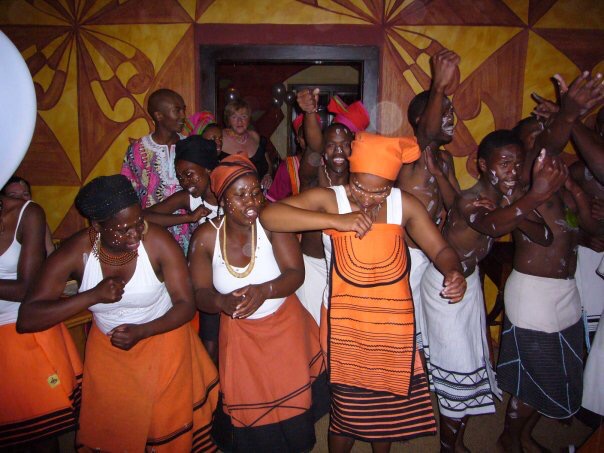 Cuba
Where even to begin with Cuba and the music? That Cuban rhythm has a life of its own. The moment I landed in Havana it immediately surrounded me. It's impossible to single one band, place, musician, or one of the many amazing street musicians. It was as if I had my own personal soundtrack to my life as I walked down the colorful historic streets. I got lucky to hear live in a small cafe, Amaranto Fernández from legendary Buena Vista Social Club. Chan Chan is one of the most recognized beautiful tunes. You cannot not dance when you hear it.
Finland
Ivo Pogorelic is a treat for all classical music fans. I adored his concert in Helsinki where he played Chopin and Scarlatti. This video is not from that concert, but it is as excellent Chopin Piano Sonata No. 2 in B-flat minor, Op. 35. It is truly a masterpiece for the ears.

"He played each note exactly, with such a feeling, such expression, he was an entire orchestra – it was as if he played 200 years ahead of our time…"

– New York Times
Finland has an incredible classical musical heritage with Jean Sibelius, Esa-Pekka Salonen, and Kaija Saariaho, among many others. To listen to Sibelius in Temppeliaukio Church, made in the rock, with perfect acoustics was heavenly.
Serbia
Serbia is full of passion for any art form, but in its purest state is a local musical legend – soulful Romani Saban Bajramovic. His music was best listened on the small barges by the river Danube, but he easily filled big and famous concert halls as well. He was one of the most internationally critically acclaimed Romani singer-songwriters.
Also, the must-see event was EXIT, which gives some good competition for the Glastonbury Festival.
EXIT is a summer music festival which is held at the Petrovaradin Fortress in Novi Sad, Serbia. Founded in 2000, it has won the Best Major Festival award twice at the European Festivals Awards in 2013 and 2017. EXIT has also won the "Best European Festival" award at the UK Festival Awards in 2007.
USA
Using African-American spirituals, song-sermons, gospel songs, and holy blues, Alvin Ailey's Revelations fervently explores the places of deepest grief and holiest joy in the soul.
More than just a popular dance and music work, it has become a cultural treasure, beloved by generations of fans. Seeing Revelations for the first time or the tenth often is a transcendental experience. Audiences are singing along and dancing in their seats from the opening notes of the plaintive "I Been 'Buked" to the rousing "Wade in the Water" and the triumphant finale, "Rocka My Soul in the Bosom of Abraham."
Music Around the World – to be Continued
There is plenty more of my musical discoveries in my journey of music around the world. From amazing acapella street singers in Harlem, NY, to cool Reggae bands in Jamaica and traditional Khmer music in Cambodia, there is such a rich musical fabric on our planet. I will try to update this blog post from time to time. And, I am so much looking forward to discovering new musical treasures. Stay tuned. Enjoy!