Atlanta Botanical Garden – there I was! After more than a year of staying at home, I finally ventured to see some marvelous art. Without a doubt, the Botanical Garden is one of the best combinations of art seamlessly blended into an immersive nature experience. While a jazz band played captivating melodies, I basked in a warm and pleasant evening. I recommend coming right before sunset to experience gardens in its golden hour glory.
Atlanta Botanical Garden – SUPERnatural: Aerial Art in Motion
Aerial Art in Motion is a custom-built "Skynet" billowing in the air like a flock of multi-colored birds above Storza Woods. Meanwhile, the over-scale glass floral sculptures blossom throughout the gardens.
The Skynet, called "Dream Flora," is an experiential aerial sculpture by Patrick Shearn of Los Angeles-based Poetic Kinetics. They are known for their large-scale works of public art.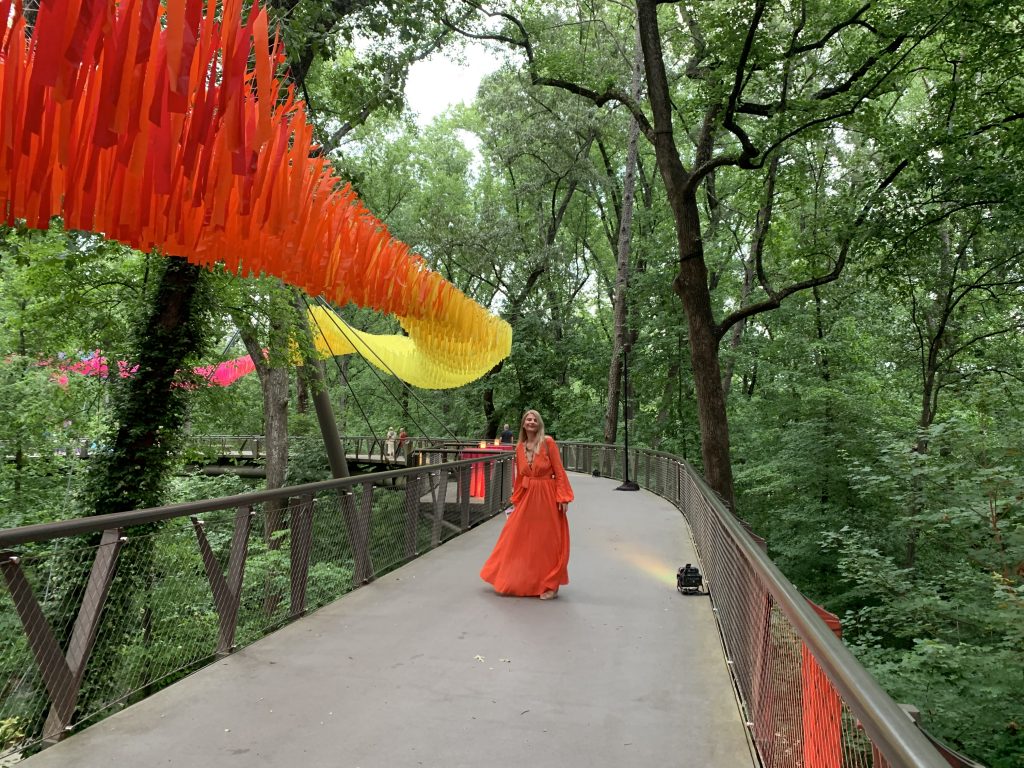 As I leisurely walked through the gardens, the wind would occasionally pick up and create a dance-like effect on the kinetic sculpture. The whole ecosystem of nature, art, and music was completely enchanting.
Atlanta Botanical Garden – Glass Art in Bloom
Also at the Atlanta Botanical Garden, there was a contemporary glass art exhibition with oversized blossoms by Seattle artist Jason Gamrath. At the time, I was puzzled about having these big glass blossoms in the Botanical garden. I was wondering about the exhibition until I read the poignant artist's statement.
The most beautiful, extravagant man-made object could never creatively equal the simplest and smallest naturally occurring life form. The purpose of creating this series on a macro scale is to bring to light the beauty that exists within the micro scale of nature.

– Jason B. Gamrath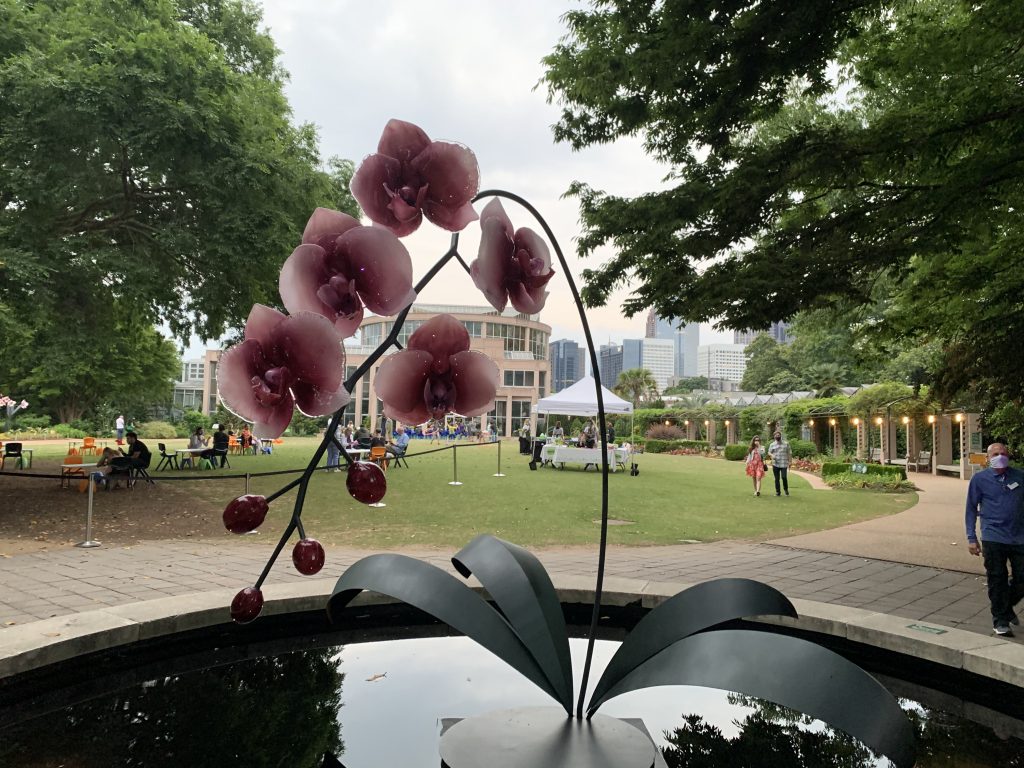 Artist Statement by Jason Gamrath
Through the rigors of day-to-day life in an urban setting, I find it all too easy to overlook the natural beauty that has ultimately birthed us as a species. Small plants, although minuscule in comparison to our human-sized way of existing, are overwhelmingly perplexing when held inches away from one's face.
The vast majority of people will seldom grasp this seemingly secret perception of existence. When I scale life forms up to be larger than a person, they can be observed with this perspective from across a room due to the overwhelming physical presence they command.
It is my hope that when people admire my large-scale renderings, they become curious and captivated by the hints of realism I incorporate into my designs. I encourage people to attempt to observe with the same eyes through which I humbly and graciously experience our natural world.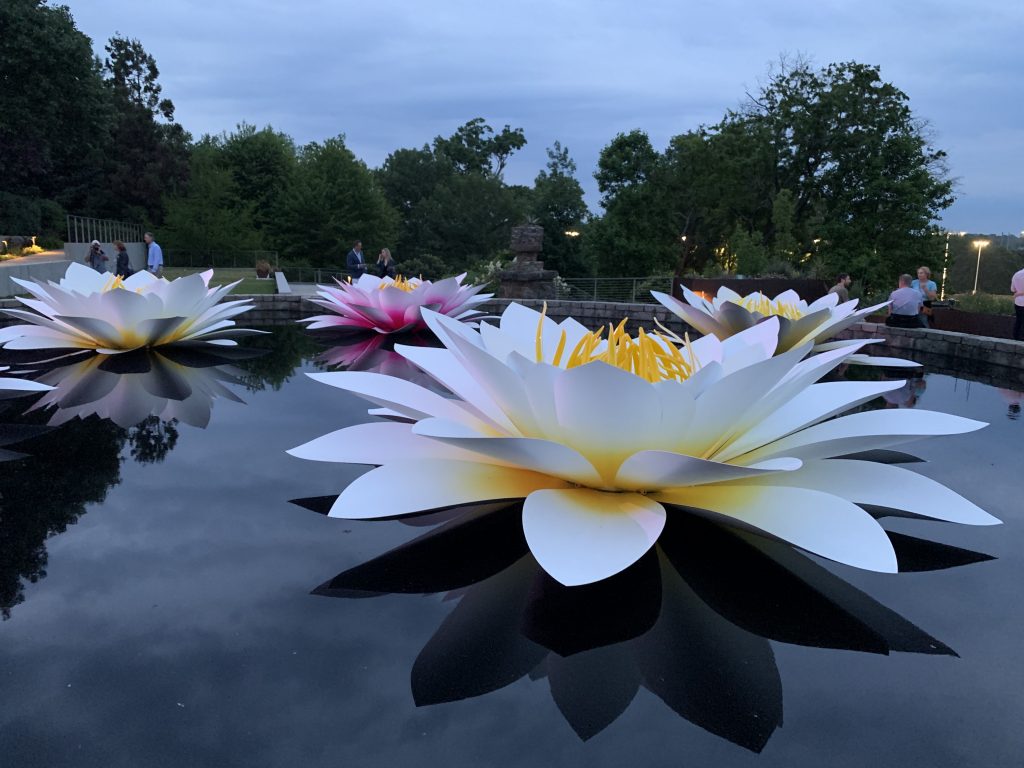 Atlanta Botanical Garden – The Other Small Treasures
Although the large structures commanded my attention, I enjoyed the many little moments too. Looking up through the canopy. Finding a small sculpture, depicting the pure joy of the child. Delighting in little banana trees, beautiful orchids, and more. There is something so lovely about finding a cactus garden, then looking at the Atlanta skyline. What a perfect day!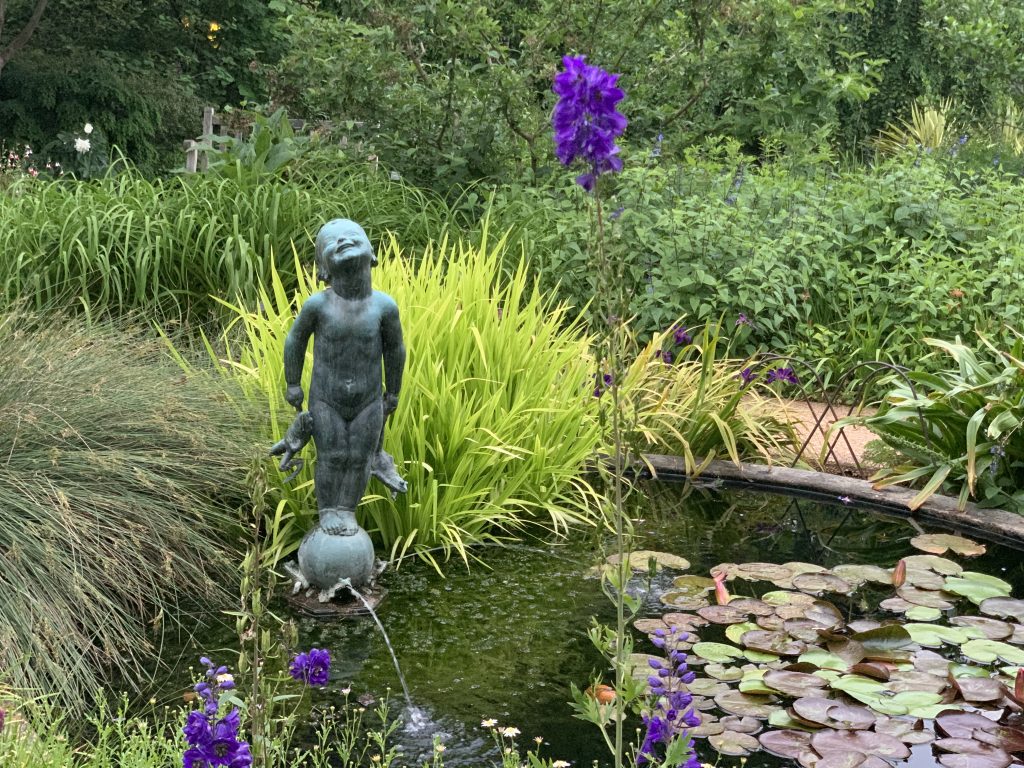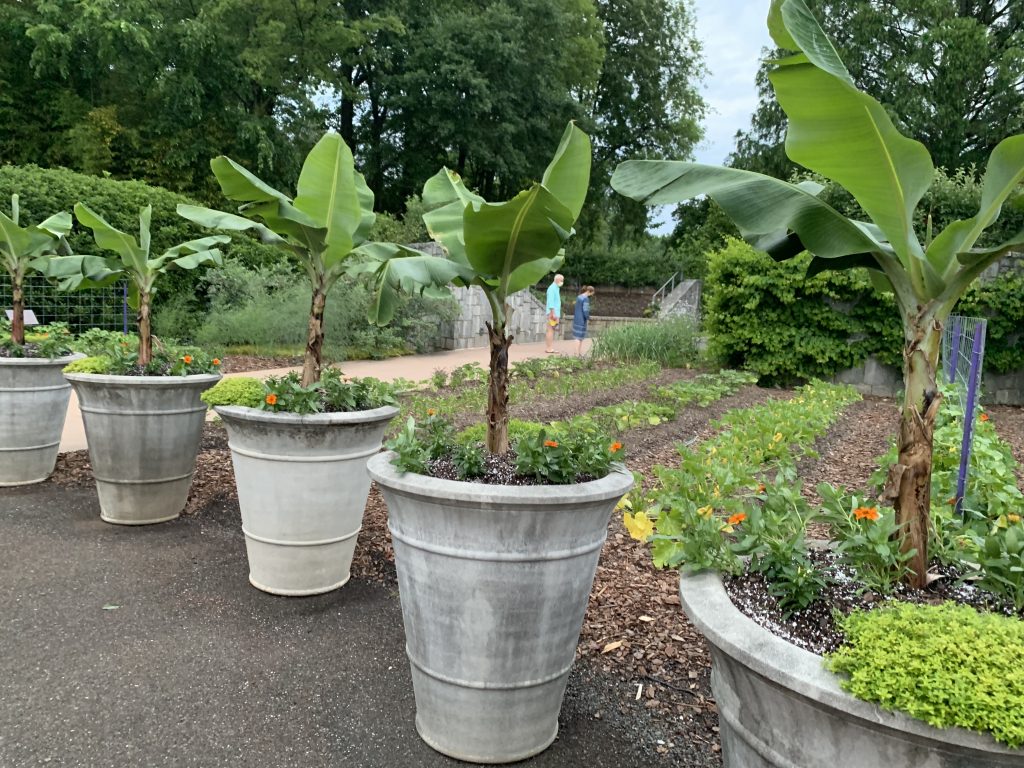 My garden is my most beautiful masterpiece.

– Claude Monet