Floating University Berlin immediately piqued my interest when I saw Joanna's photos. I visited Berlin's vibrant art scene a few years ago and from then on it never ceases to amaze me and fill me with inspiration. Once before we did an amazing collaboration about Chiharu Shiota, so upon seeing images of the Floating University I reached out to Joanna again. The initial impact for me was visual. But, as I learned more, I was fascinated by the concept and creative use of abandoned places.
Thank you again Joanna Losito for sharing your fantastic Berlin discoveries once more with Zest & Curiosity readers. Without further ado, let's explore this unique place.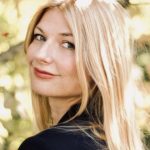 – Tijana
Editor-in-Chief and Creative Director
Zest & Curiosity
Floating University Berlin
Floating University Berlin was initiated as a temporary inner-city laboratory for collective and transdisciplinary exchange. The location is actually an airport-turned-park in southern Berlin. Fascinatingly, a rainwater retention basin right next to the former airfield is also the gathering place for a diverse group of people.
Visitors include students and scientists from more than twenty international universities as well as artists from all over the world, local experts, architects, musicians, and dancers. Berlin-based architecture studio raumlaborberlin designed this floating university in order to explore future possibilities of experimental learning.

They came together to build the campus (that includes kitchen, learning spaces, and even toilet) so they could perform research on the daily life routines of urban living. The big focus was also to work on ideas based on urban practices and how they can impact the future. They try to address the following key questions – which tools do we need to live and work well and in a resource-efficient manner in the future?

Floating University Berlin as an Art Venue
Floating University Berlin also serves as an art venue where you can often explore works of art or discover live performances.
Joanna's visit was planned around her wish to see Marco Barotti's work, a kinetic sound sculpture resembling an egg. The sculpture was poignant – it symbolized the cycle of life that is reflected in the egg shape of the sculpture. That oval shape has no beginning nor end. The Egg sculpture also symbolized fertility and reproduction – and it dealt with overpopulation. Since the sculpture is driven by real-time data generated by the Worldometer, then its shape of the form changes constantly.


Everything began from the EGG…
yes from the Egg,
which we saw for the first time Marco Barotti Facebook page
The Egg – part of the art installation,
Egg on the water…
Egg glowing and making noises…

Marco Barotti is a well known and famous artist
we also admired his swans @Futurium
and his woodpeckers @LOST 48 Hours Art Festival in Berlin.
Wow was a time for the Egg…
Egg installation in the middle of the Berlin nearby old Tempelhof airport.

Biennale DI BERLINO.
Yes!
Our rainboots purchased in 2018 and never used in the Venice biennale finally found their destiny and debuted in Berlin.
– Joanna Losito


Joanna so poetically described her experience, so I wished to leave it in her original format. It was as captivating to hear her thoughts as it was to see this amazing place. Enjoy it, dear reader.
Floating University Berlin – Joanna's Exploration


I know this place, I make the shortcut and I pass this place driving to my man.
But, I never thought that in a place like this in the middle of the city where the rainwater is collected would be the art installation!
Art in a large puddle!
Objects…
Everyday use rooms constructed
of simple materials but aesthetically pleasing and harmonious with the surroundings…
mainly wood, a large amount of wood
wooden stairs, paths…
everything very functional, thoughtful…

There is also a pool filled with beautiful, green water and…ugly, disgusting creature/insect made of plastic

It is a SYMBOL or METAPHOR of ubiquitous plastic in nature, in seas and oceans…

We're the part of nature
in this place nature dominates

And the rain boots: how great it's to walk on the mud…

It was an amazing sunny day…
it was fun to watch people while wandering in the mud
the mud was smelly
the mosquitoes bit but it didn't bother at all
this is nature

This is the place where friends get together
have a picnic
meditate
stop for a moment
take a break from everyday busy, noisy life in the city
but still in the middle of Berlin…

Watching the mother playing with her daughter
while walking on the mud in the rain boots and holding hands…

Everyone can rent rain boots.

– Joanna Losito

Parting Thoughts by Joanna


This place is a PARADISE for children and combined with the ART
Unfortunately, there is no EGG…
It was too noisy and destructive for egg-laying wild ducks
The big EGG was removed…
only a gray landing with walls was left…
dominating proudly while reflecting in the water
I like this object also without the EGG.
We planned to go there in the evening, unfortunately
the place was closed
because…
the frogs started their breeding time.
Ducks hatch eggs…
This is NATURE
NATURE in the middle of the city…
NATURE and its principles…
and nature decides and dominates here, not people!
– Joanna Losito

---
All photographs are protected by copyright. If you're interested, then for more information about using and linking photos please Contact us.