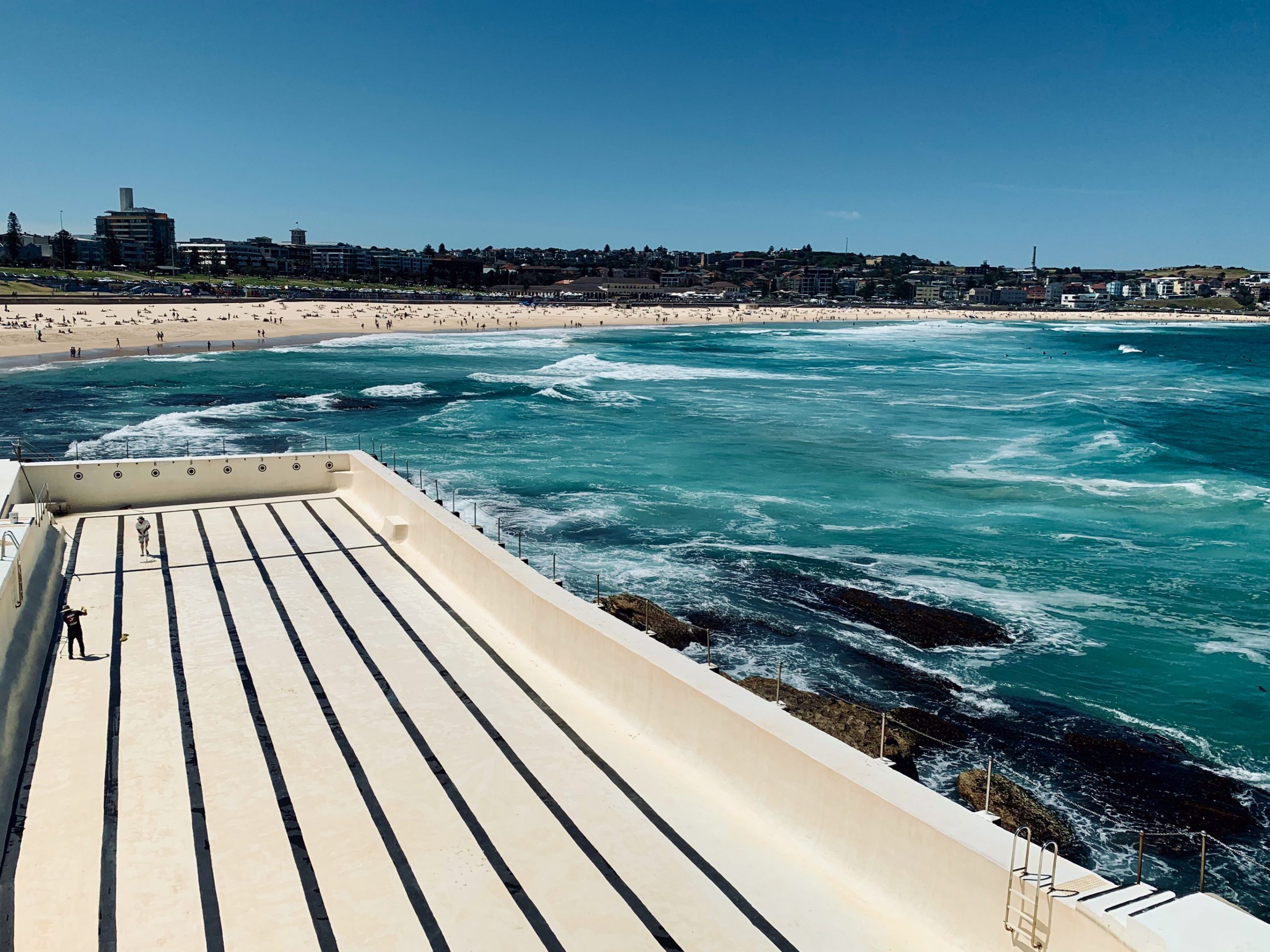 Bondi Beach is the iconic beach in Sydney, Australia. Even there are many ocean pools in Australia, the most famous is probably the Bondi Icebergs, a winter swimming club that dates back to 1929. When the pool is filled by the sea, it makes the most marvelous blue-green waters for swimmers and amazing experience with whipping waves from the Pacific Ocean crashing over the side. It is an open rock pool and one of the most photographed pools in the world.


Bondi Icebergs is drained each Thursday for cleaning and is open year-round to the public. I was there on Thursday, even then when it was empty, it still looked fabulous and impressive. I can imagine how it looks filled with seawater and when waves of mighty Pacific Ocean do their powerful dance.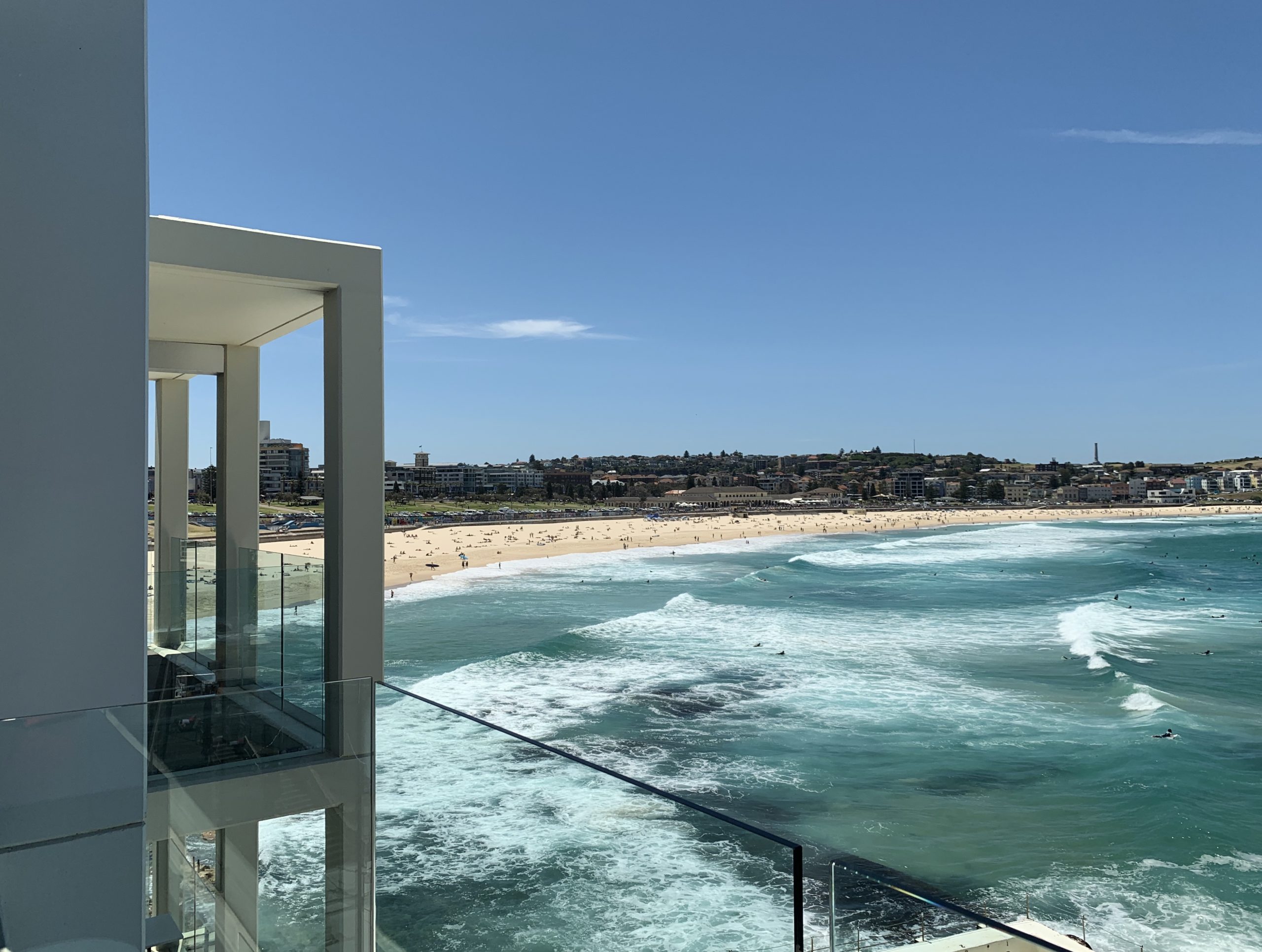 Australians Relationship with Ocean and Beaches
Australians have a very special relationship with the ocean and their world-renowned beautiful beaches. There is a palpable passion for surfing and all kinds of waters sports. Often, I would even see little kids surfing on Bondi Beach. There is something so charming and endearing in that Aussie relationship with the ocean and beaches. Australians are very laid back and delightful people which makes it very easy to enjoy this faraway country.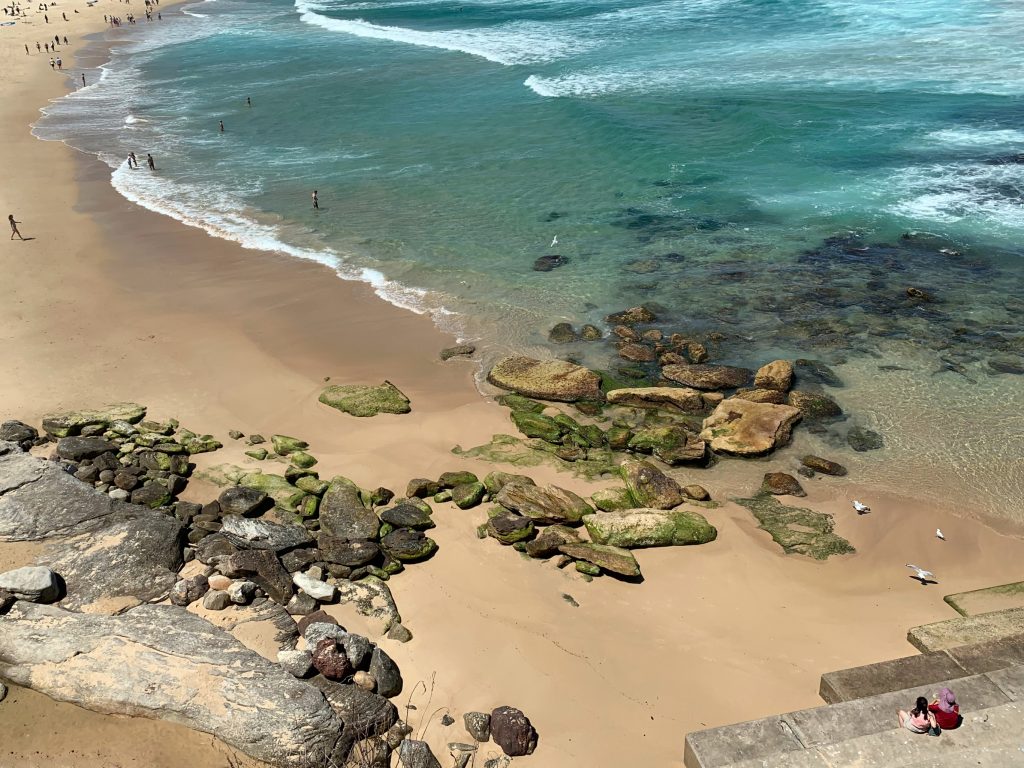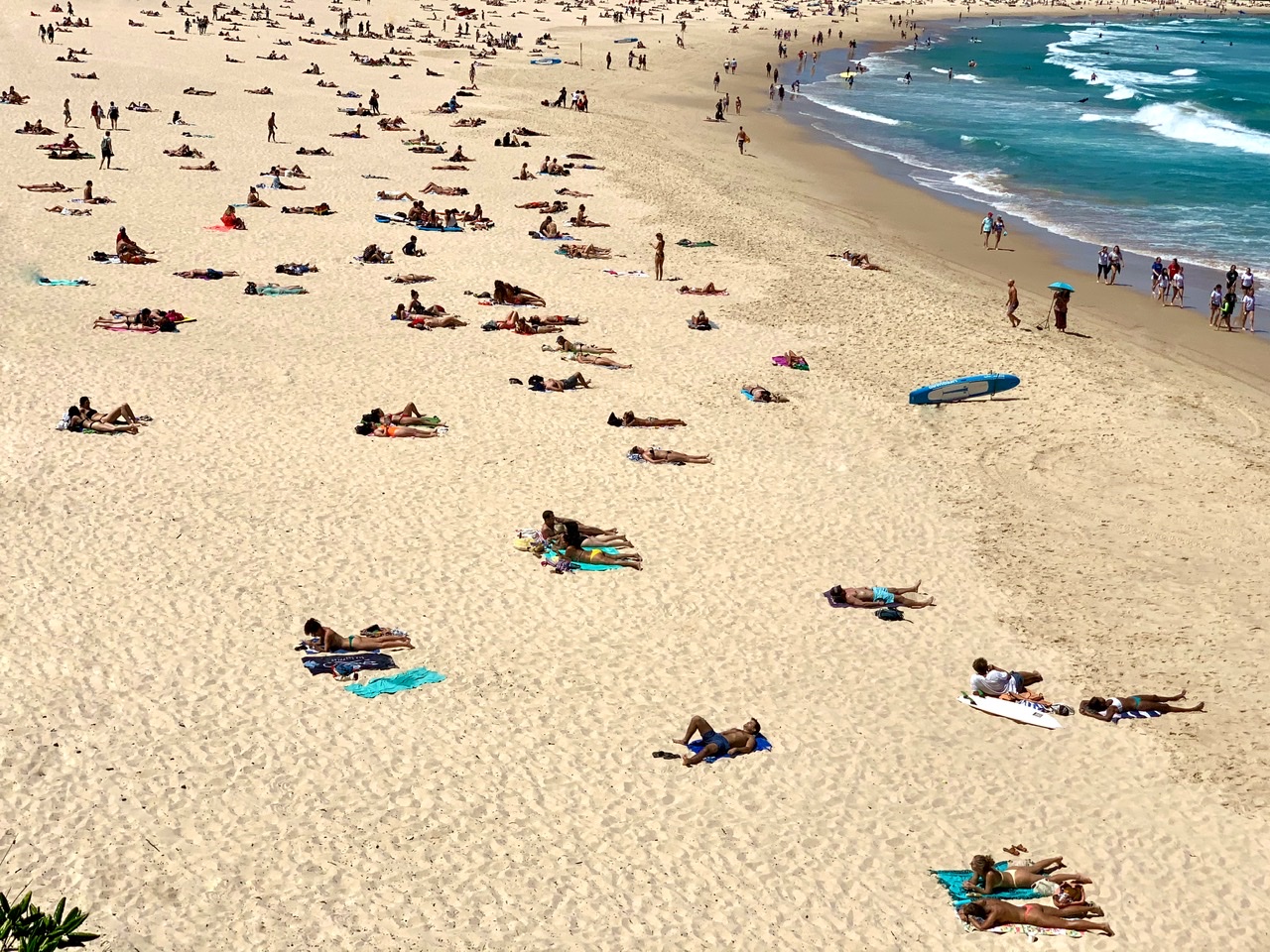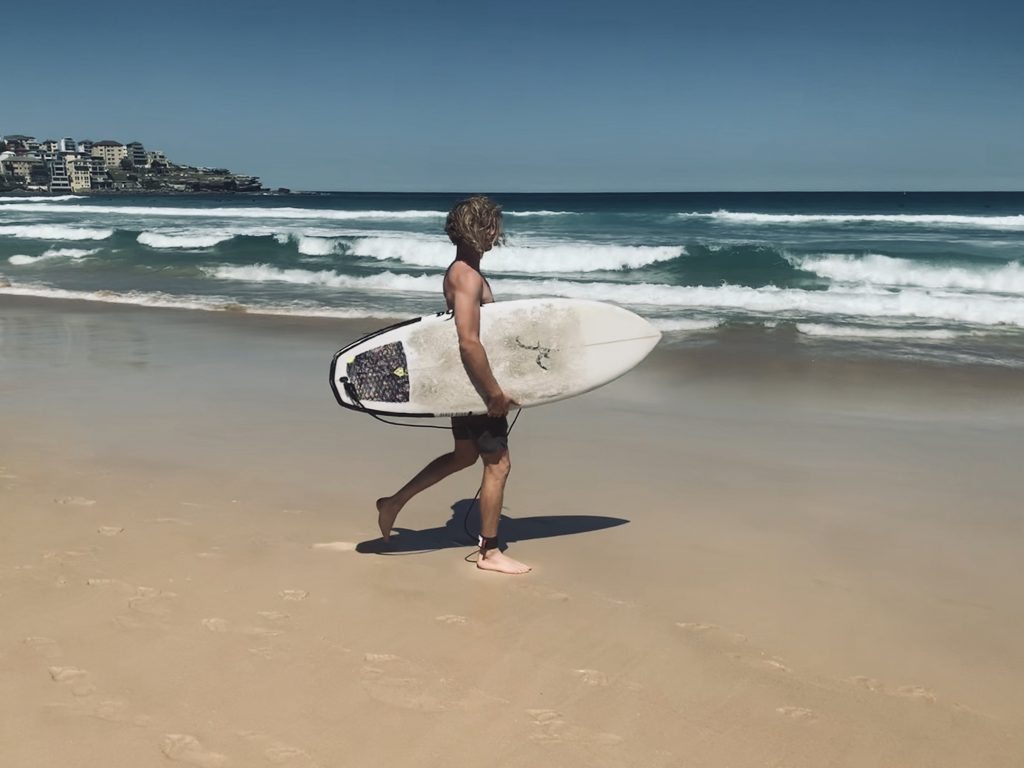 The Sea, once it casts its spell, holds one in its net of wonder forever.

Jacques Cousteau
Bondi Beach
Bondi Beach has its own rhythm. It is Sunday kind of feel whenever you go. Bondi is surrounded by little restaurants, shops, residential properties, and some hotels. But the best part is what nature gave, that green blue-hued Pacific Ocean and soft powder-like sand. There is also a nice promenade with scenic walking trails for a nice little hike.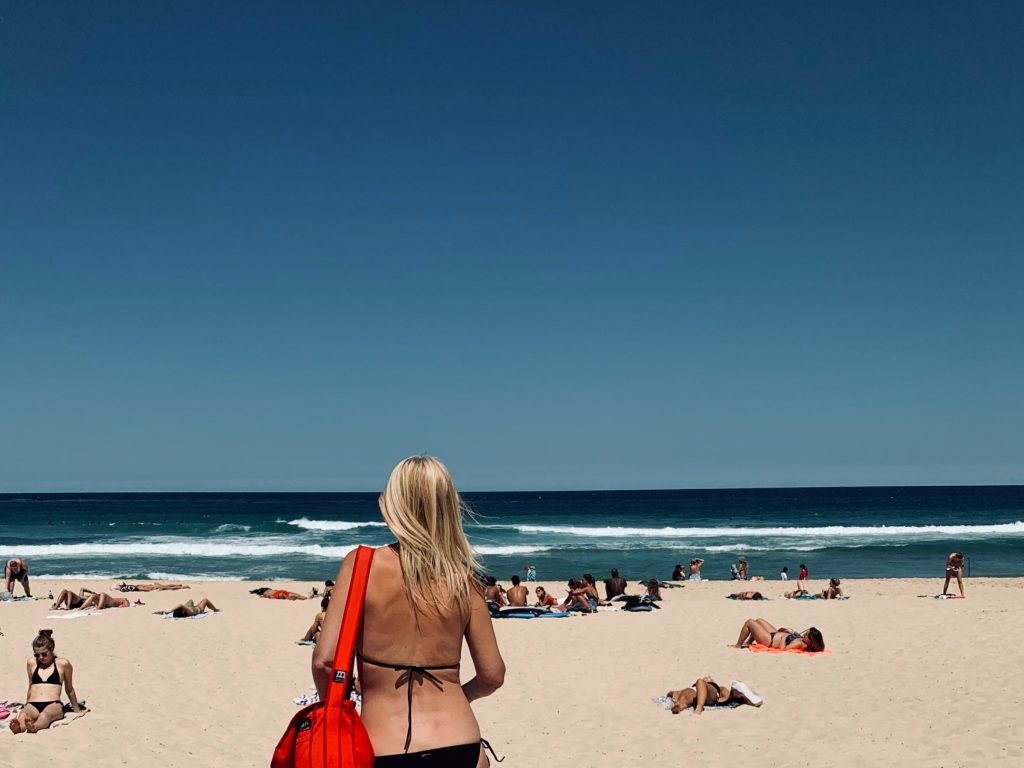 Bondi beach is located near the Sydney city center and instantly offers a carefree, sun-drenched lifestyle. It is a nice change of pace after visiting so many fabulous places in Sydney. Surfers can be spotted paddling through the waves each morning and several surf schools operate along the beach. The best part is that relaxing feel and slower pace of life. It was a wonderful day. Thank you, Australia!
Insiders Tips for Bondi Beach
Where to Eat and Drink
Icebergs Dining Room and Bar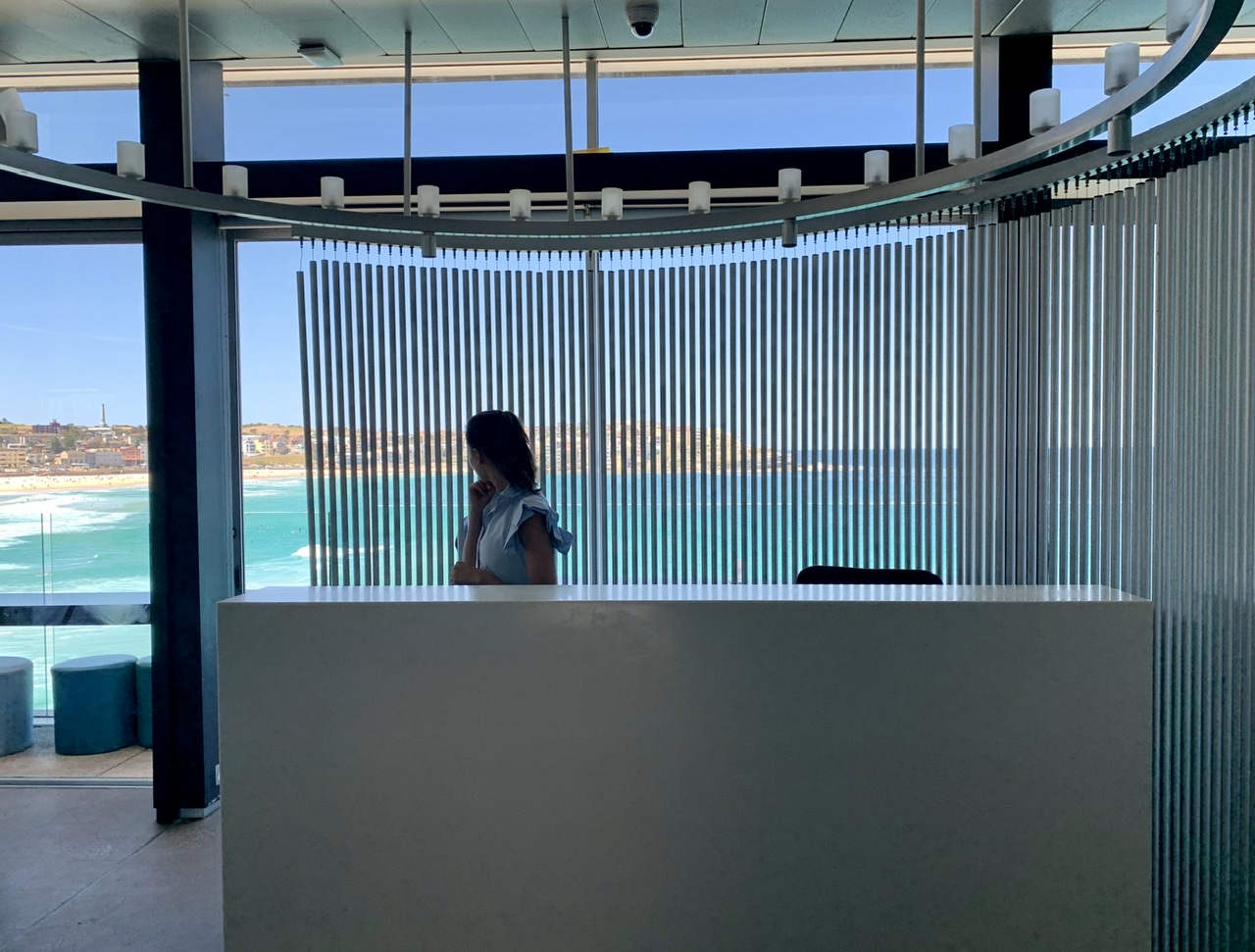 I loved the Icebergs Dining Room and Bar. The views are stunning and it is a must-see place. You'll need reservations to book lunch and dinner, and the place is always full. It is a small, slick and modern place yet the feel is intimate.

The bar has a smaller menu for the food and an extensive one for drinks. Good news, the bar shares a dessert menu with the restaurant. I had an amazing Cioccolato e Noci cake. The bar is a first come first served, with a great vibe and incredible views.

There is also Icebergs Terrace, which I've heard is spectacular during summer. (Remember that seasons are opposites than in Northern Hemisphere and North America).
Also, for a more casual vibe and fare, check Bucket List by the beach. It is good for drinks and food, and very lively.
Bondi Icebergs Pool Information
1 Notts Ave, Bondi Beach NSW 2026
Phone: 02 9130 4804
Website: www.icebergs.com.au
Opening hours:
Monday 6.00am – 6.30pm
Tuesday 6.00am – 6.30pm
Wednesday 6.00am – 6.30pm
Thursday pool closed for cleaning*
Friday 6.00am – 6.30pm
Saturday 6.30am – 6.30pm
Sunday 6.30am – 6.30pm

How to Get There
Uber
Uber works very well in Australia. Prices to Bondi oscillate quite a bit depending on the time of day. Remember to update Uber App with your SIM cards Australian number, if you got one at the airport. I highly recommend it.
Public Transport
Sydney has excellent public transport so you can reach Bondi via the metro and bus. Your best bet is to get Opal Card Pass since sometimes you cannot purchase tickets on the bus. You can get a pass at the grocery stores and machines at the stations. More information About Opal Card here.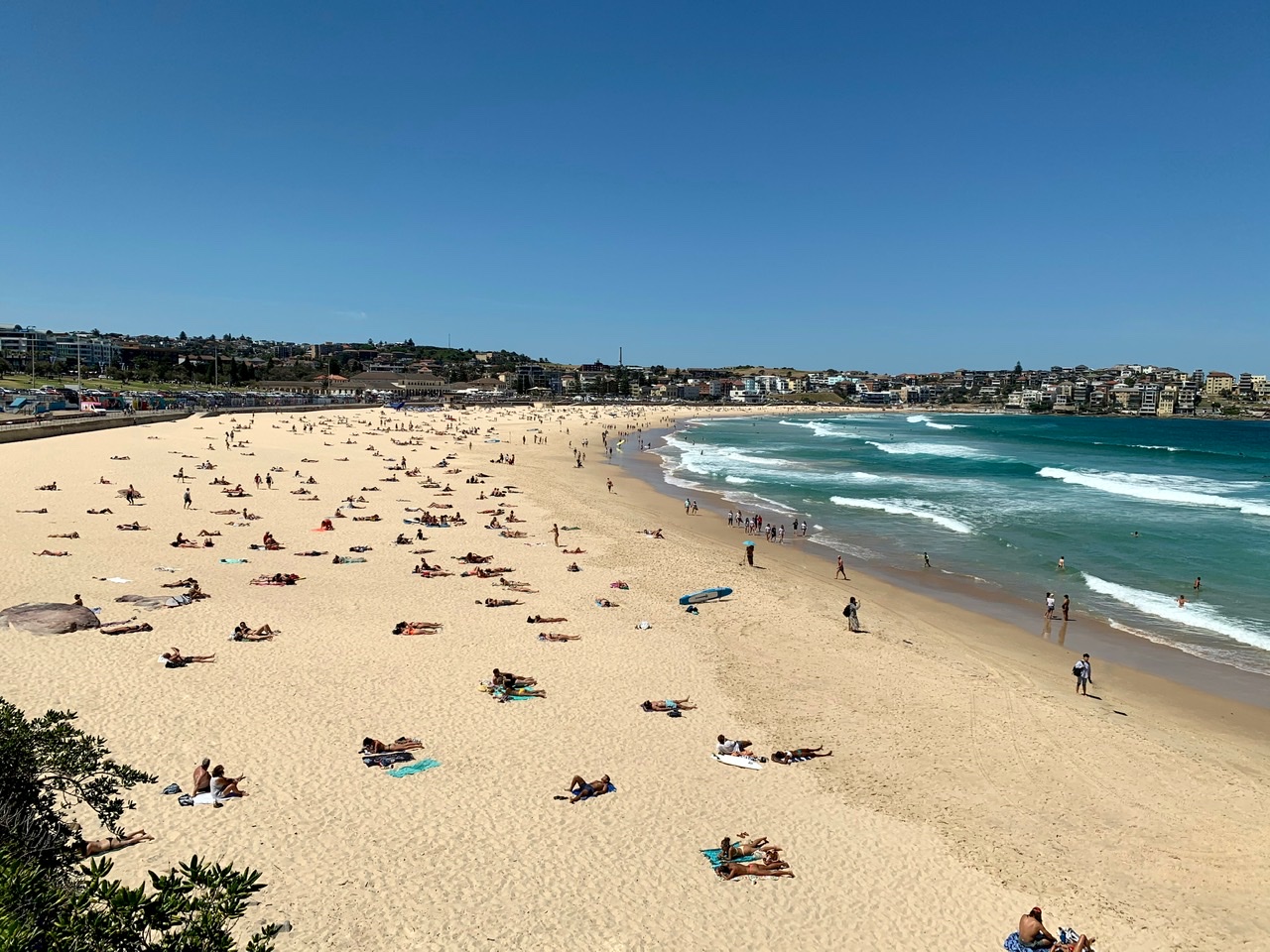 Where is It?