Imagine it's July in Lisbon. The sun is about to disappear into the horizon while the last rays of warmth dance across your skin. Watching the play of pastel colors, distal over the Atlantic, in the corner of one's eye. You catch the glimpse of a glimmering smile of an amazing person. Together you indulge in the delight of this scenic sunset and the sea's impressive soundscape.

This calm section of the western Iberian coastline takes one's breath away without any intention of giving it back; quite literally, it's a place to die for. My bare feet are still half-buried in the loose sand. They're hiding from the chilled, foamy wash relentlessly lapping back and forth across the shore. The moment is accompanied by the surf's roar, washing our footsteps into the endless ocean.
The astringent taste of salt water lingers. You draw in deep breaths of the moist breeze, unwinding bit by bit with every inhale and exhale.

A Phoenix Burns Before It Is Born From Its Ashes
Over these last few years, I progressively lost all my energy. The number of cancellations thwarting my plans is exhausting. It became more difficult to enjoy life's little pleasures with each passing day. Even a walk through a deciduous forest in the post-rain freshness felt inane. However, during those challenging times, I created a list of places I dreamed of spending months exploring. My criteria were the following: work for a creative company within my realm of studies, live in a city with a rich and diverse culture, and be able to recharge my mind. As luck would have it, I found an internship in Lisbon, Portugal.


Lisbon's Long Heritage

Immediately, I discovered that the Portuguese capital is an excellent place. Its long history dates back to the Celts, Romans, and Moors who have inevitably left their mark on the city. Equally apparent are the long trade supremacy, voyages, and the city's strategic location located on Tagus' mouth. Lisbon is safe from the harsh Atlantic by a peninsula, creating a natural and quite safe harbor.

The town has the ideal nutrient medium to evolve into a thriving metropolis. Today thousands of people hustle through its narrow labyrinth of streets, every day, forever. A glimpse at the original stone pavement reveals the endless number of people that chafed the paving's surface down to its current subsistence.

Lisbon – The Cultural Transfer Hub
Lisbon has about half a million inhabitants, though the region is perhaps three million; nevertheless, it is a rather small EU capital. Walking through the streets one cannot overlook the thousands of tiny limestone pavers called Calçada. They are artistically laid into elaborate mosaics, creating a real piece of art throughout the streets.
Moreover, you find buildings seaming with bi-color tessellations. Many of these are covered in the classic blue tiles known under the designation Azulejo. This artistic style was brought by the Moors and can be found all over the Moor-reigned regions. First deployed in the architecture of the wealthy, it seeped through all classes and is Portugal's most iconic heritage.

Since a considerable amount of money is spent on tile design for building projects, you'll find a wide range of different styles and epochs depicted in the primary blue-white contrast. The cream white of the limestone with vibrant colors gives a beautiful contrast to the subtropical vegetation. These are the most recognizable shades of Lisbon. So everlasting. So immutable.

Lisbon Rose Out of Debris, Too
On November 1st, 1755, Lisbon was hit by one of the most devastating earthquakes in Europe. Society, culture, politics, philosophy, theology, and art were forever changed. The better part of Lisbon was destroyed and fell victim to the subsequent tsunami or a sea of flames. At that moment, between 30,000 and 100,000 inhabitants lost their lives.
Shortly after this disaster, Lisbon was redefined by the plans of Eugénio dos Santos and Carlos Mardel. The King, José I., survived but developed claustrophobia, which led him to reign from outside the city in Ajuda. This is where his daughter, Maria I., induced the construction of the Palácio Nacional da Ajuda.
But even with a king absent in the capital, the Portuguese did not falter in rebuilding their metropolis. Many of the current street plans are a direct result of this catastrophe. You can even step back in time by visiting the destroyed church that was never rebuilt. Without Lisbon's misfortune, the region would lack some of the most iconic structures. The literary and artistic debate about the atrocious occurrence gave motivation to many novelists, philosophers, and painters.

Lisbon's Outskirts
It's astounding that nearby Belém is not damaged at all. Most noticeable is the famous Torre de Belém, built between 1515 and 1521 under the rule of king Manuel I. Today it is one of Portugal's most visited UNESCO world heritage sites.

The structure was designed for riverbank fill-ups and accommodated a prison and weapon depot in its sullen interior. Nearby you'll also find the well-known Monastero dos Jerónimos which was constructed between 1502 and 1544. This vast late-gothic and renaissance building houses numerous royal cenotaphs and other important tombs. Infront of the gateway are EU contracts (Lisbon treaty) engraved on huge plates.

The Padrão dos Descobrimentos, established in 1960, is also prominently placed on the Belém bank honoring the voyagers. However, this is a particularly interesting vantage point where one can see all three major landmarks of Lisbon. The Padrão dos Descobrimentos, the bridge Ponte 25 de Abril, and Cristo Rei on the south bank in Alameda. A truly magnificent view.

Lisbon's Artistic Oasis
Art galleries and museums are dime a dozen in Lisbon. The Museo Calouste Gulbenkian, an oasis in the city, must not be missed. Different centers in these brutalist structures offer a variety of collections from oriental sculptures and appliances to modern art. You can find concert events in the extensive garden.

Furthermore, the Gulbenkian premises – Praça de Espanha, Monsanto, and Parque Eduardo VII – are all ideal places to relax and enjoy the world drifting by.

Another outstanding museum is MAAT, an abbreviation for art, architecture, and technology. During my visit, I saw Interferences and Vhils-Prisma. They honed the critical self-understanding of a human being in a diverse social environment yet corrupted by misunderstanding, intolerance, racism, and ignorance.

Particularly, the art that expresses the everyday life and struggles of Portuguese minority groups. This art derives from injustice, systemic failure, and segregation. It gives me the opportunity to see the heart of different neighborhoods, their origin, and their structure from another angle. It's incredibly fascinating how these subcultures are shaped and integrated, yet still isolated in a certain way.

Sintra, Unwinding Where Former Royals Retreated
Not far from Lisbon on coastal hills is the small town of Sintra. My visit there was a magical experience. I took a train from Estação de Sete Rios and arrived approximately half an hour later in this beautiful village. The air was wonderfully fresh, with the moist air from the ocean hanging deep between the hills. The fairytale village's charm was a great transition to the Palácio Nacional de Sintra. Built onto the foundation of an old Moor castle, the palace served as the Portuguese royals' sophisticated summer residence.
The two conical chimneys tower over the palace's kitchen are still the identifying features of the city. The beauteous palace's garden exudes light and warmth. This a true poem for well-being. Numerous objets d'art lay throughout the premises implying the trade supremacy and colonial power of the sovereigns once perambulating this precious estate.
Lisbon Looming In The Afternoon's Haze
The town's best view is on the hilltop with an extensive fortress' ruin, Castelo dos Mouros. As the name indicates, the castle is from the Moors in the 8th century. It's worth noting though, that the defense wall has been romanticized in the 1880s.
Most of the castle wall is accessible and whoever crests the highest point will see a jaw-dropping view. In an eastward direction, one can see most of Lisbon and it's gigantic bridge. In the westward direction, the ocean with all its ships heading towards the harbor can be observed. Strategically an ideal location for a castle, especially for one with the comfort of a cistern.
Sintra, The Ornamented Dream World

Down in the city the famous Quinta da Regaleira truly bewitches me. The wealthy but reclusive freemason António Augusto Carvalho Monteiro commissioned the construction of a palace with his own attention to detail. The whole property does not have a single artifact without any subtext or hidden meaning.

One cannot tell if any object has the utmost significance or if it is irrelevant after all. Certainly, a structure with central relevance is the Poço Iniciático. This is a walkable well, esodic to a subsurface network of corridors, emerging from underneath in multiple locations throughout the park. The interior of the mansion is equally well-thought-out. Symbols of luxury and status are omnipresent and an essential part of the villa's appearance.
Sintra is verily a rich source for unforgettable impressions, architectural, historical, and geological as well as in flora and fauna. The more time one has the more one will be able to discover. Even just the Quinta da Regaleira, one of the many extravagant buildings, grants material for umpteen scientific papers.
Portuguese food
Describing Portugal's food culture is a monumental task. Let alone defining the scope of original Portuguese eating habits. Although I will neither write about the wonderful Cannelloni I ate nor the '60s-themed burger restaurant I visited, I will try to point out my understanding of Portuguese cuisine.
The Canned Soul of a Nation
Canned seafood, a quite basic-sounding food, is a huge part of everyday life in Lisbon. These packages of sardines, cod, tuna, shrimp, and so forth have colorful and uniquely designed paper wrappings. Conserveiras is the local word for this peculiar yet cultic tradition.
Fish in general is present on most menus with cod and sardines dominating the category. Grilled sardines are a popular staple in Portugal, as much as chowder and cod fillet. It's also worth mentioning that restaurants tend to drown dishes in olive oil. Nevertheless, daily specials often vary on the recent catch of the suppliers.

Another fish-based snack is the well-known Pasteis de Bacalhau. This pastry is a cod-filled croquette that is a quick and simple light meal. Evidently, snacking looms large among the Portuguese people. There are plenty of other comparable savory canapés for all palates.

Lisbon's Culinary Moments
As we all know, most opinions are spectral, though the views on the next dish are fairly dichotomous. Há caracóis! Those words imply that the locality offers snails. They are cooked à la nage, served in bowls where one has to slurp the mollusk out of its shell. I even passed by a restaurant near Sete Rios train station, where the empty shells were collected and filled into the glass-covered counter.

Portuguese Sweet Treats
Another food culture staple is everything related to coffee and sweet dishes. Particularly, coffee is so inexpensive and has its own charms. I appreciate every kind of hot drink, but a good café is celestial. Especially in combination with a slice of cake, a rice pudding, or a well-known Pastel de Nata. Some sweet pastries pair with meat or cheese such as Pão de Deus Mista. Even if it sounds off, it tastes truly good. There are endless cakes to try, but one can just check out the A Padaria Portuguesa chain.

Conquering Lisbon's Hills
Beware, the electric tramway lines can quickly overcrowded by tourists and often stuck in traffic. Basically, this also applies to public elevators and funiculars, which are landmarks of Lisbon. This is no reason to quail though because walking is a pleasurable way to discover Lisbon. But do not underestimate the sheer number of hills. You can also find e-scooters everywhere to rent for a few cents per minute to get around quickly.

Portuguese Mobility
Overall, Portugal offers plenty of travel options. Within the Lisbon metropolitan area, public transportation is a reasonable choice. The subway Metropolitano de Lisboa is fast and reliable and features fifty-six stations on approximately forty-six kilometers. The system is continuously improving since its opening in 1956.
The main train stations connect to this transit system, allowing for spontaneous trips to neighboring towns. The railroad to the lovely city of Cascais is worth mentioning of its lovely beaches and different activities. There is also the freguesia of Belém, featuring beautiful architecture and exhibitions, which can be accessed by this line.

Tickets for the metro, buses, and trains cannot be bought in advance. Yet you can reload inexpensive chip cards in stations. Intercity travel by train is also simple and efficient. Tickets are available online in advance, and doing so will definitely save some money.
Lisbon's Car-centrism
The well-maintained road network is sometimes the most convenient option. Applications such as Uber, Bolt, and taxis respectively are normally affordable and omnipresent. Portugal is quite car-centric and numerous commuters are driving their car into the city. Thus, inevitably I had to spend multiple hours in traffic jams.

Certainly, there are other modes of transportation, too. Do overlook the ferry lines connecting Lisbon with suburbs south of the Tagus. The ferry port is pivotally located at the river bank beside the old town. It conveniently connects at a junction between the metro-, train-, tram- and bus lines.
Parting Thoughts
Meanwhile, I am now back in Austria sitting in a train, the world rushing by at 230 kilometers per hour. My eyes are wistfully gazing on the barely visible sun behind the thick wall of fog, discretely illuminating the greyness. I grab my cup of coffee with both hands, breathing in the brew's odoriferous aromas. I close my eyes. The warm touch transferred to my fingers, combined with the fumes let all those memories reappear virtually materialize in my mind.
The beauty of Lisboa. Photos by Leonhard Pauli.
All these colors, noises, shapes, materials, odors, tastes, and emotions resurge. They surface like air held captive underwater ascending in thousands of tiny bubbles toward the atmosphere.
---
Written by Leonhard Pauli

A Word about Lisbon from the Founder, Zest & Curiosity
As the world started to travel, a lot of my friends went to Lisbon. I have been talking for a while with Leonhard Pauli about his passion for art and architecture, and he mentioned how wonderful it was to travel again. Lisbon was his first destination and he was very excited about it. I have been a long time ago in Lisboa and had fond memories, but it is always so wonderful to see it from my fellow traveler's eyes.
Rebecca, an American ex-pat in Belgium and talent for life extraordinaire had her own story and photography. I was thinking how wonderful it would be that connect all our stories, intertwined about this marvelous city.
Leonhard was kind to share his wonderful experience and photography, Rebecca contributed with marvelous photography and I am sharing a few of my memories. For me, Portugal was about a breathtaking road trip along the coastline from the Albufeira to Lisboa. It is one of those trips that made you feel alive when you had all the time in the world. You soak in the country and culture slowly. Lisbon is very welcoming, and I love Fado and all the mosaic streets. Their stories brought me back to that happy memories.
Thank you, Leonhard and Rebecca, it was such a joy to work with you!
Dear reader, enjoy this evocative photo essay about Lisbon.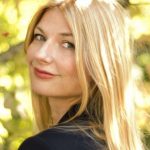 Zest & Curiosity