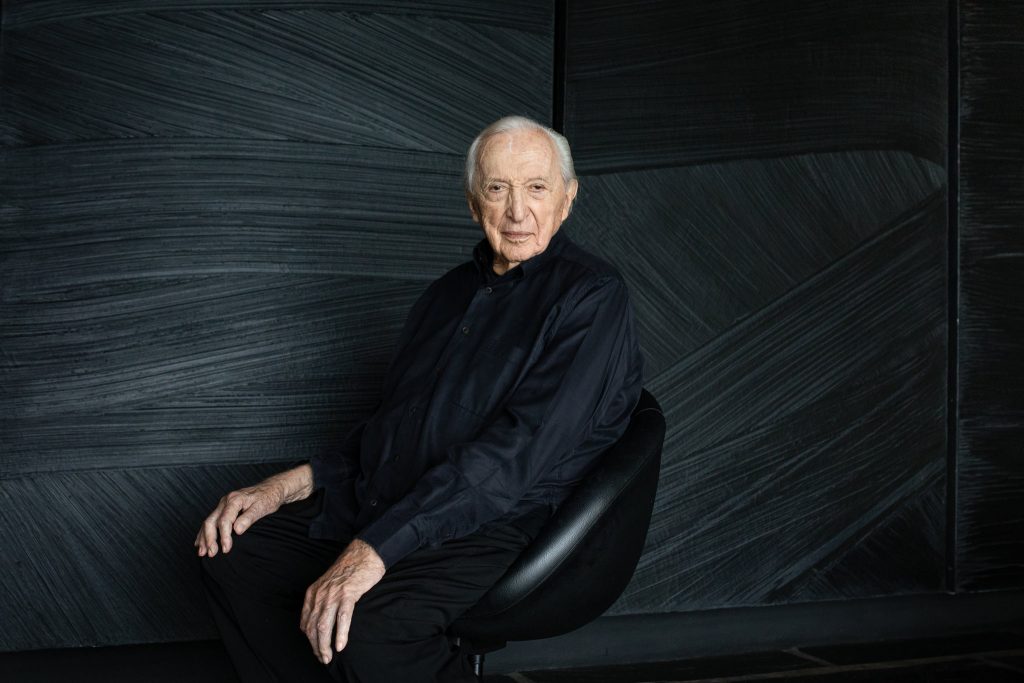 Soulages at Louvre
Until recently, Pablo Picasso and Marc Chagall were the only two artists in history who were honored with their respective solo exhibitions at Louvre Museum in Paris during their lifetime. In December 2019, these illustrious names were joined by another. To celebrate both the remarkable career and 100th birthday of Pierre Soulages – "The Painter of Black" – an exhibition of his trail-blazing body of work was held at this global artistic center.

"Soulages at the Louvre" features 20 of his most notable works of art created during a decades-spanning period of 1946-2019. A minor part of his body of work that counts 1,700 paintings, and continues to grow as he keeps creating into his second century on Earth.
Silent Genesis

"My instrument is not black but the light reflected from the black."

-Soulages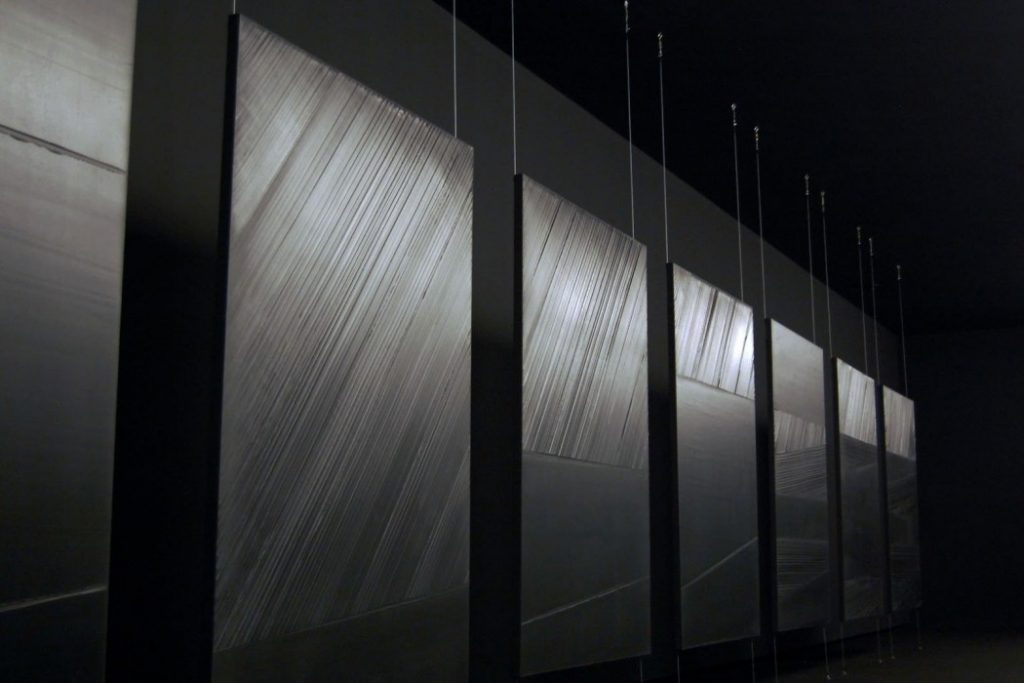 Lending a sense of unsettling elegance to his dark demeanor, his post-1979 work examined the effects of brush's movement, as opposed to color choices. His works come as both singular statements and polyptychs.
"Before the first memory of light, there was darkness – "The world is perfectly black" – the first matter. The absence of light makes it a color outside the spectre, and this will leave a permanent mark on its dual symbolism throughout the history and civilization. The dual symbolism will generate numerous and diverse meanings – sorrow, death, matter, devil, god of the underworld, power and dignity. The unconscious, fear, creativity, shadow. In modern design, it will be the sign of nobility and erotisicm."


– Michel Pasturo, "Black – The History of a Color"
Pierre Soulages
Born on December 24th, 1919 in Rodez in the south of France, Soulages is Europe's prime proponent of non-figurative, "enformel" painting.

Pierre Soulages studied at Montpellier's Ecole des Beaux-Arts and worked as a winegrower during the German occupation.

Having moved to post-World War II Paris in 1946, Soulages worked his way towards first abstract oil on canvas paintings in the early 1950s. At the time, he opposed any attempts to be categorized along with Mathieu, Poliakoff and Hartung within Art Informel elite. He stated, that his artistic role-model were Franz Kline as well as his friends, Mark Rothko, Willem de Kooning, and Alberto Giacometti.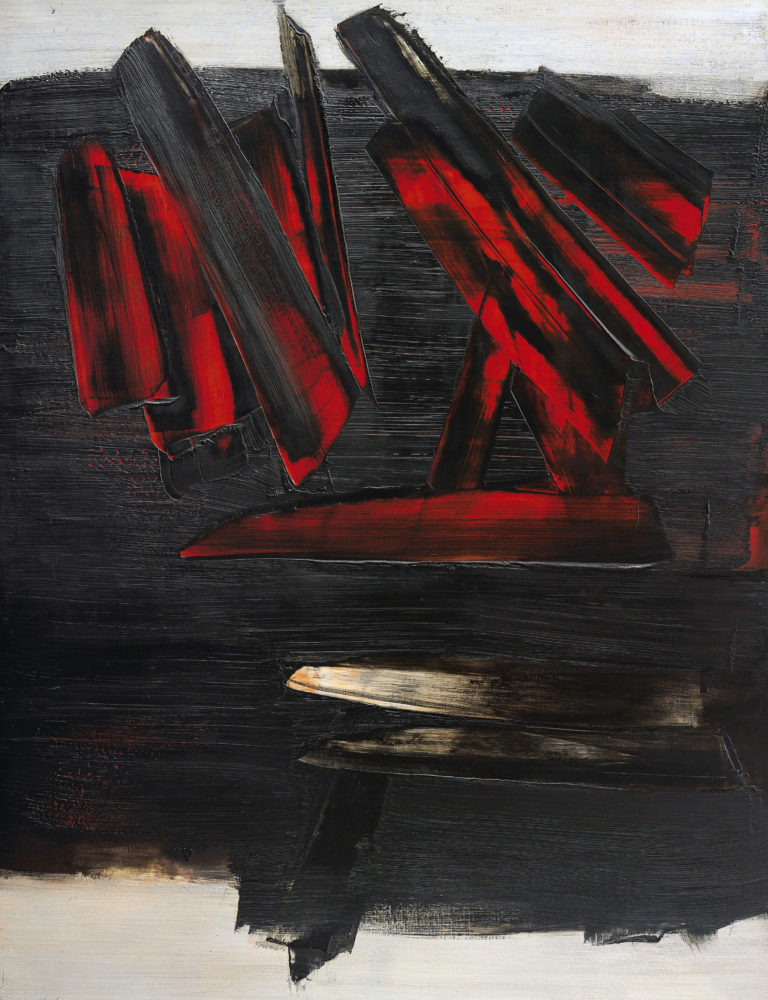 First Major Exhibition
It was in 1954 that he had his first major exhibition outside his motherland – in Kootz Gallery, New York. During this period, he began working on exceptionally large-scale canvases that found fertile ground both in Europe and the US where he would exhibit on a regular basis.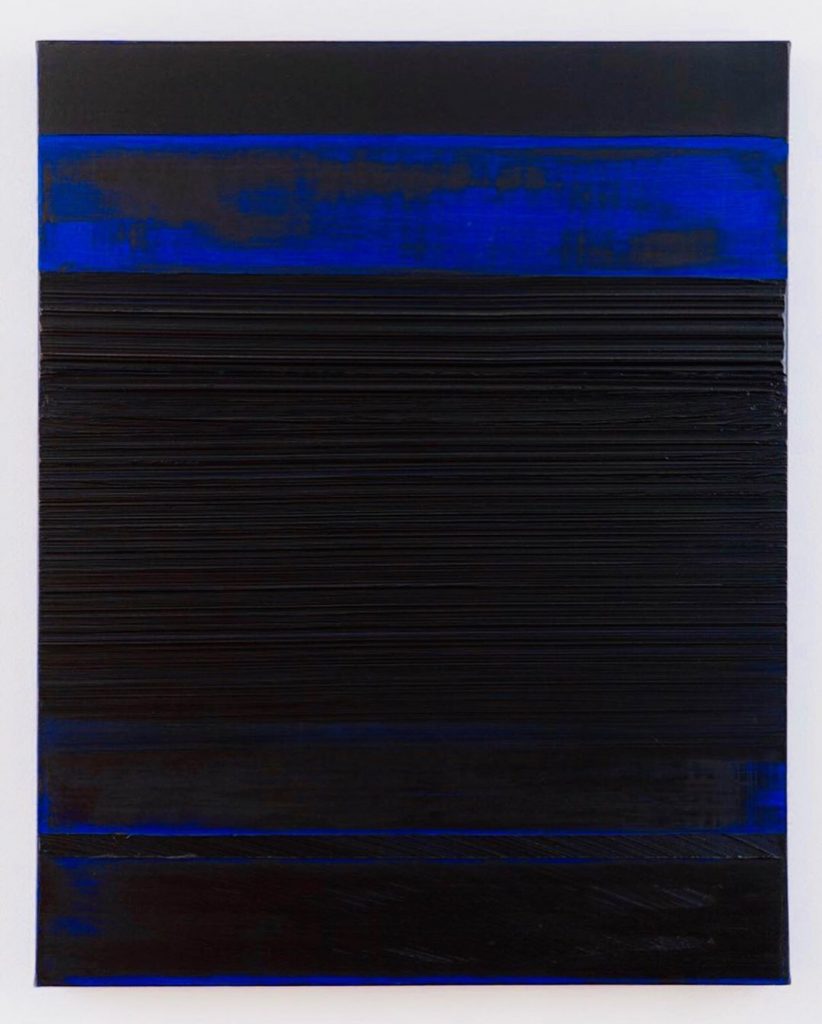 Dramatic crimson squares and wide, erratic strokes of untamed blackness. Waves of blue against dark grey backdrops. Ochre palette complemented with obsidian vastness. All these Soulages' engaging watermark compositions were a definitive statement of breaking with tradition and a rejection of representational painting.
He often stressed out the importance of the viewer's interpretative capacities as being vital for the completion of the creative process. Nothing should influence the perception of the viewer, he believes – and even strips the paintings off conventional naming that would convey and impose imagery. The nomenclature of his works consists of materials used, dimensions and the date of finalization.


Relationship With Louvre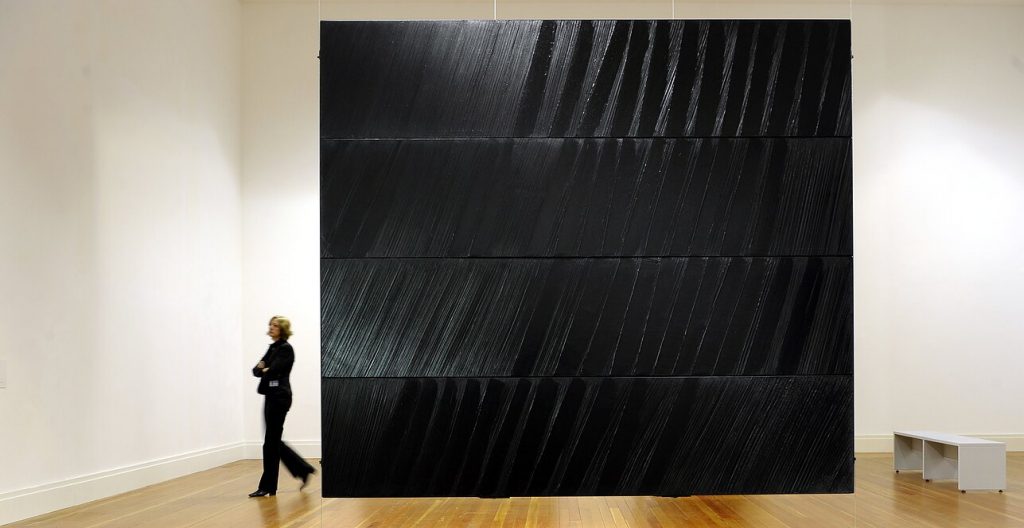 Soulages' link with Louvre goes way back. In 1969, he contributed to the design of the museum's 19th-century French paintings section as we know it today, by choosing the deep red color for its walls.

Artist's paintings were also a part of a collective "Polyptychs: Multi-Panel Paintings from the Middle Ages to the 20th Century" exhibition in 1990 at Louvre's Hall Napoleon.

In an interview for New York Times, Emilio Steinberger, senior director of Levy Gorvy Gallery that held a retrospective of Soulages' work as a run-up to Louvre event, pointed out one vital fact:
"He's history and he's contemporary at the same time. […] He started when Pollock just started pouring paintings. You're talking to someone who was at the center of history in Paris and in New York, and at the moment is still a very contemporary artist. There's almost nobody else like that."

-Emilio Steinberger, New York Times
The Birth of Noir Lumiere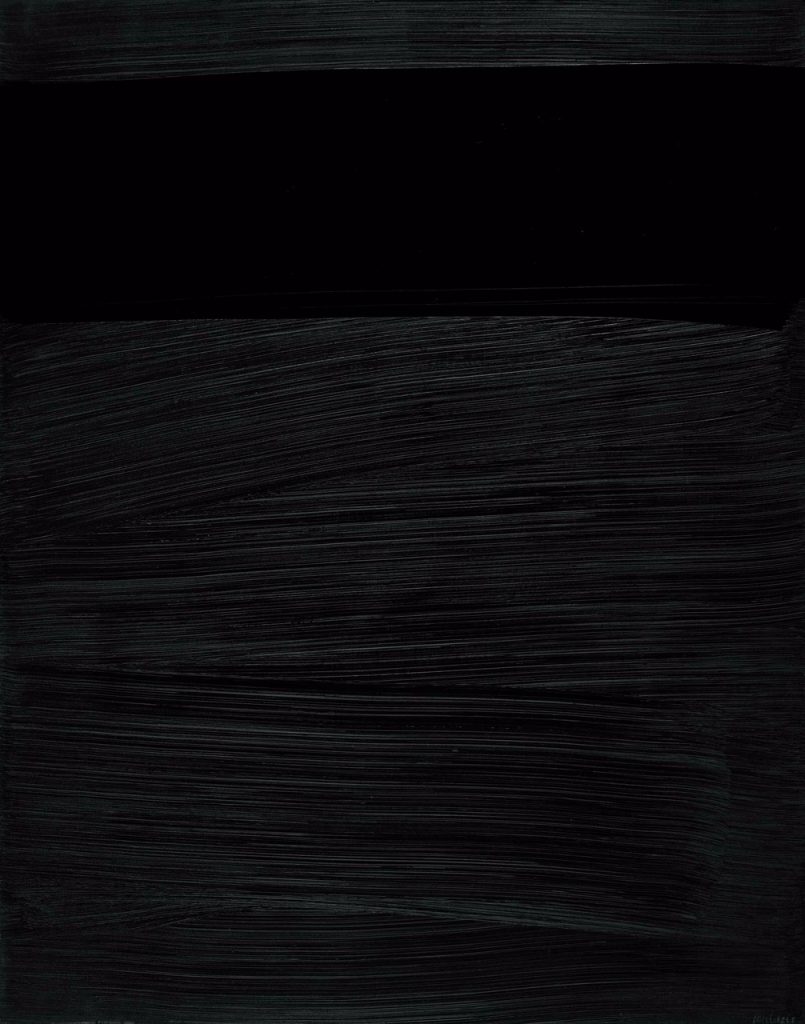 "One day in 1979, I was here in this studio working on a painting for hours and there was black paint everywhere. I was exhausted, and I couldn't understand why I had worked for so long on something I didn't like. I thought it must be a bad painting because it wasn't turning out like the others. Then I went to sleep for an hour, and when I woke up and looked at it again, I thought, "I don't paint with black anymore. I paint with the light reflected off the black surface."

– Soulages
The late 1970s saw a turning point in Soulages' art when he embarked in a direction that he would go on to make his own. Giving black pigments even more prominence, he created what he called outrenoir – roughly translated as "ultrablack" or "beyond black". These experimentations relied on a very intricate relationship between black as a hue, and the light it reflects when added texture.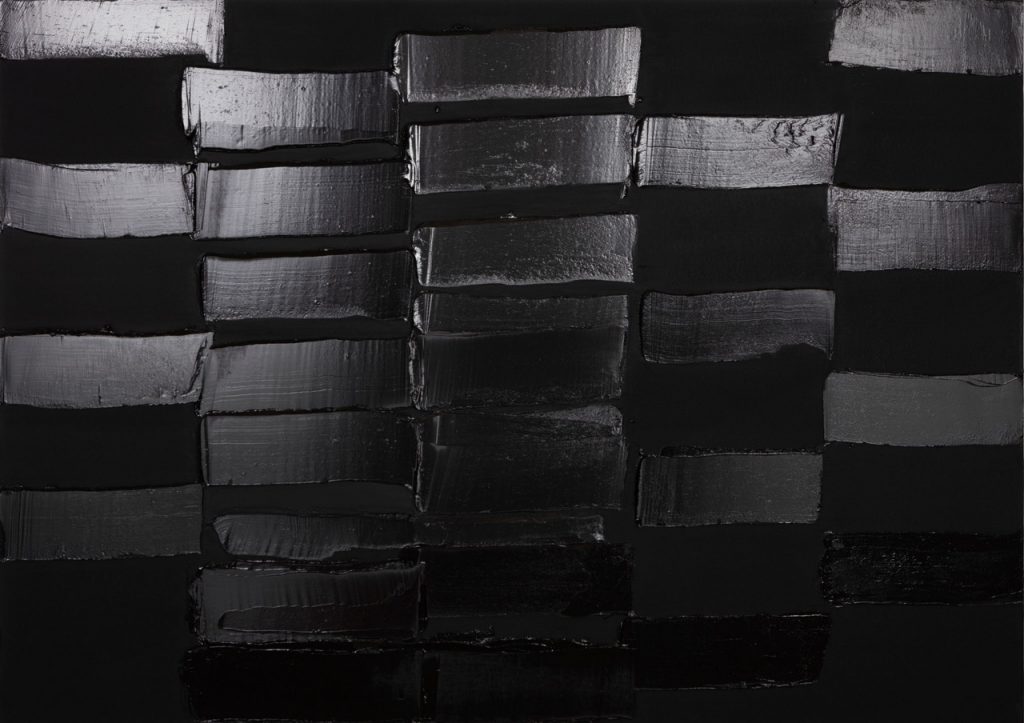 This practice was going above and beyond pure abstraction – this was layered painting at its best. In no way monochromatic, outrenoir paintings resemble structures that are both archaic and futuristic, Earthly and alien. The interplay of textures, the thickness of layers and brushstrokes all capture and reflect the light in the most unexpected fashion, producing the effect of engulfing depth.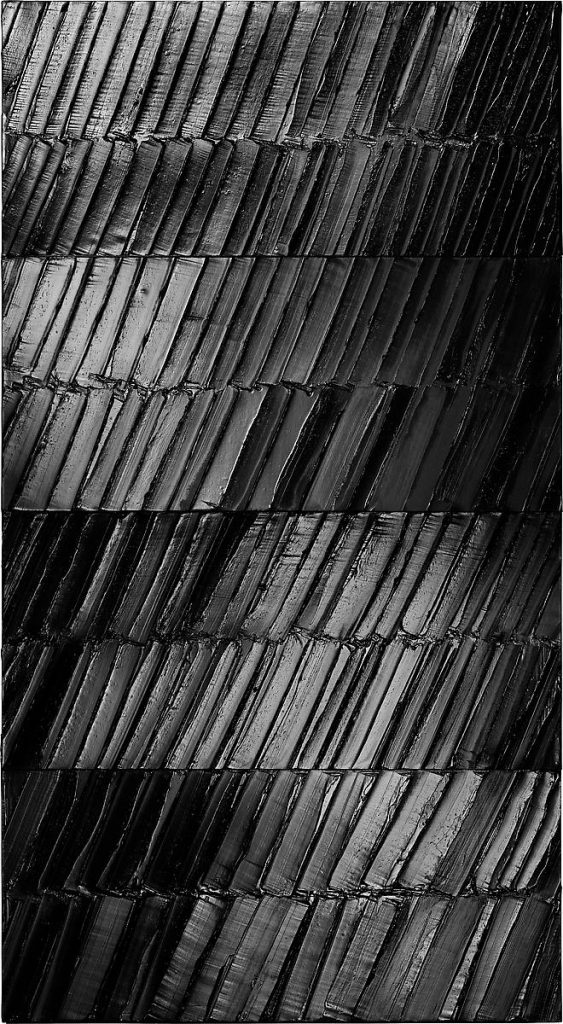 Chthonic, Luminous And Primal
"In hermetic symbolism, the black virgins are the virgin Earth which an artist must choose as the subject of his Great Work."

– Fulcanelli, "Le Mystere des Cathedrales"
Soulages often cited his fascination with prehistoric art as a main driving force behind his newfound raison d'etre that was outrenoir. Moved by the pure and primal nature of it, through his process he mimics the etching and scraping of drawings on cave wall surfaces with a wide array of tools.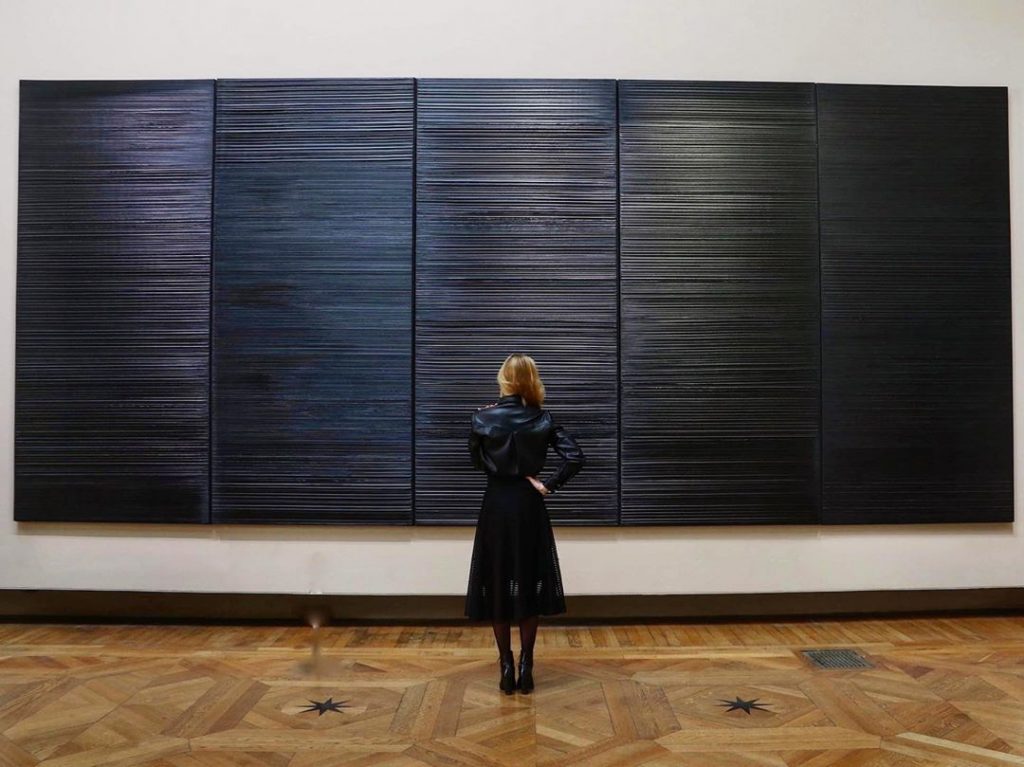 "As a kid, I liked to dip my paintbrush in black ink.", said Soulages in an interview. "They gave colors to me to use, but I didn't like them very much."
His canvases vary in the amount of pigment used and angles of lines and crevasses. The glossy and matte techniques often combine on surfaces and textures filled with ridges and gashes. The results are, without fail, captures of either intense, agitated or calm grey and deep blacks.

Technique and materials used were always part and parcel of Soulage's DNA. For instance, tar and walnut stain stuck with him as materials of choice, even long after post-war scarcity and priciness subdued.
"A window looks outside, but a painting should do the opposite – it should look inside of us.", as Soulages explains his own vision of hanging and positioning of paintings. "A painting is an organized whole, an ensemble of forms (lines, colored surfaces) on which our interpretations emerge and fall apart."
The Legacy
Ever the tireless worker, Soulages attributes his remarkable longevity and vitality to his art. Somber and seemingly distant, he favors living in simplicity and personally resembles his art, clad in all-black attire almost exclusively. Soulages can still be found in his studio, painting.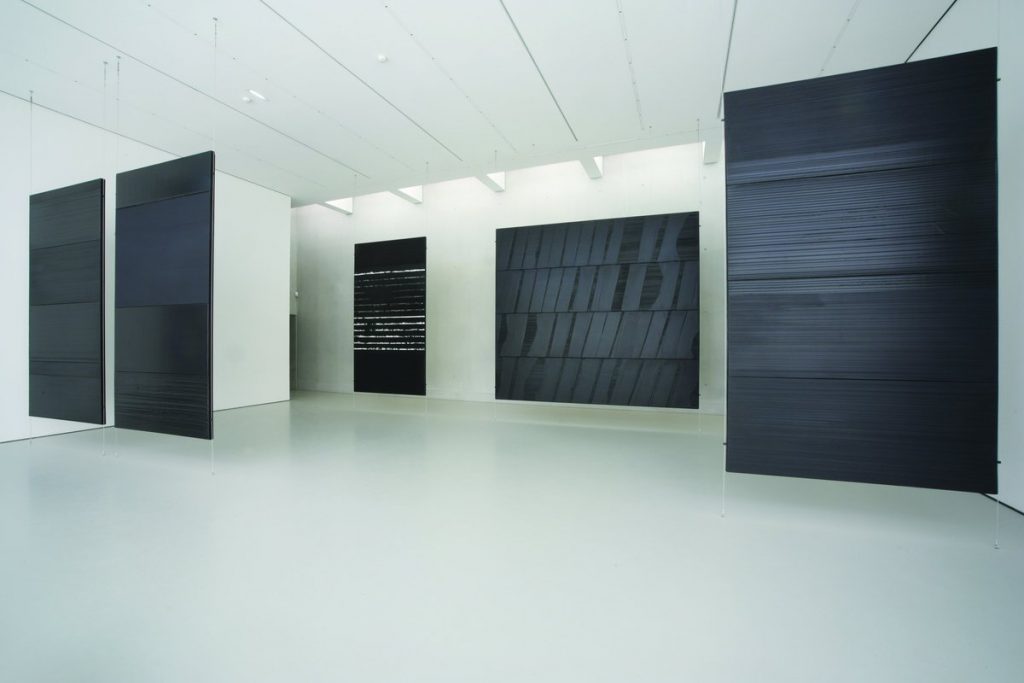 Musee Fabre of Montpellier has devoted an entire room to Soulages. The room contains a masterful body of work created between 1951 and 2006.

He was the first living artist that was invited to exhibit at St Petersburg's Hermitage museum. In his hometown, Musee Soulages opened in 2014 where he donated 500 of his paintings for the permanent display.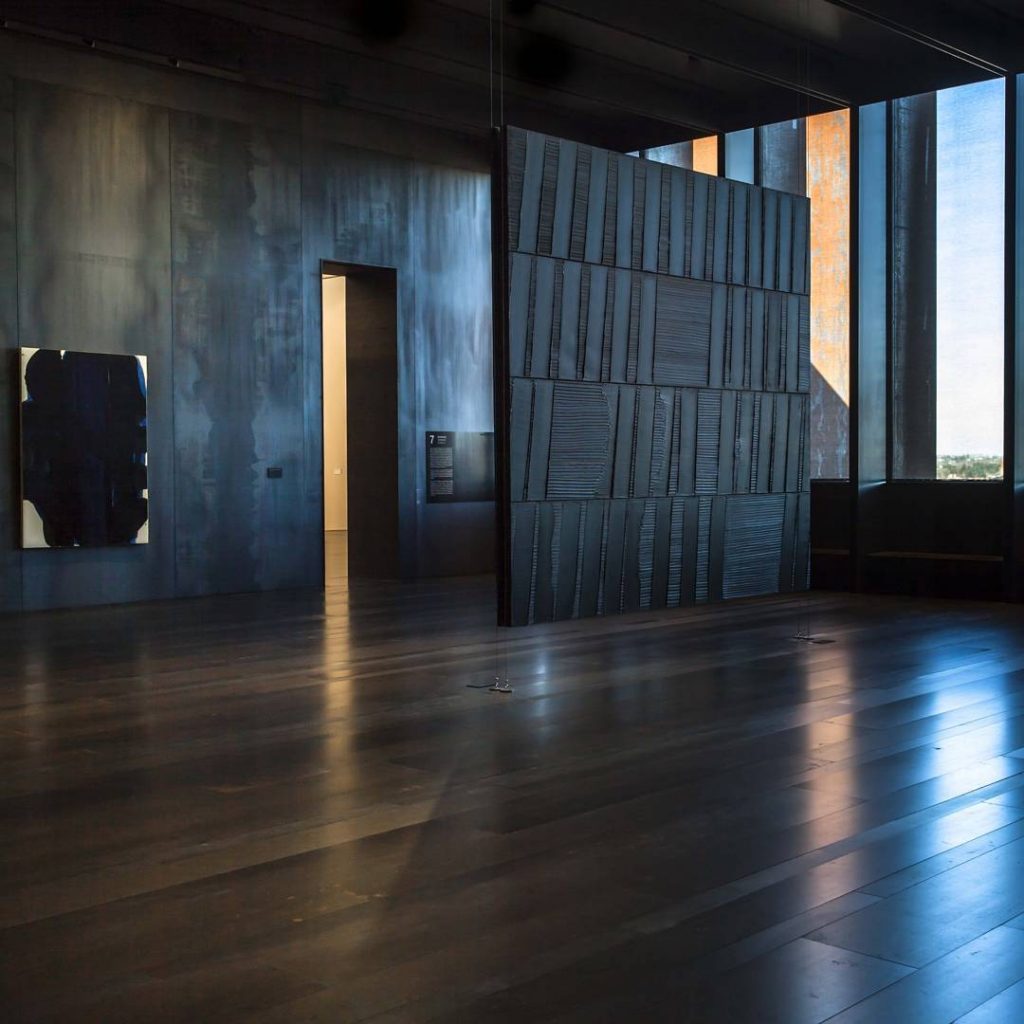 Between 1987 and 1994, he made over 100 stained-glass windows for the Sainte-Foy abbey in Concques. During the 2018 Christie's auction in New York, his composition Peinture (1959) was sold for €10.8 million.

Following the Louvre Museum retrospective, London's Bonhams displayed one of his masterworks – the 16 Decembre 1959 Peinture.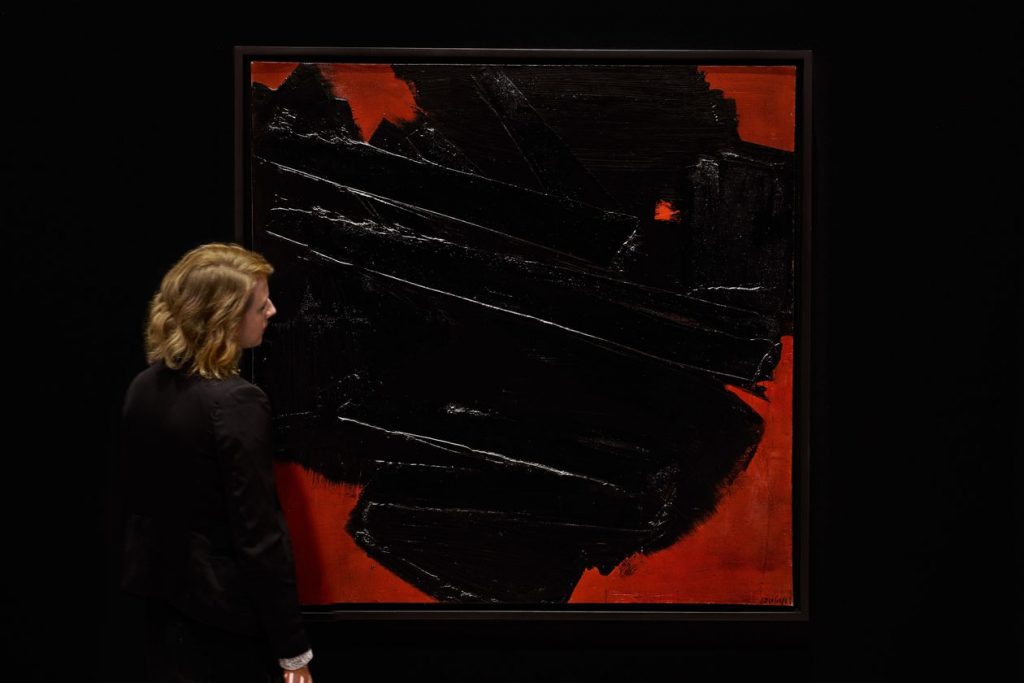 Former French President, Francois Hollande, awarded him the Legion of Honor Cross and called him "the world's greatest living artist."

He lives in Sete with his wife Colette whom he married in 1942. The ceremony took place at the church of Saint Louis, at midnight, as the bride and groom wore black.



"All those terms—abstract, nonfigurative, et cetera—they're just words, they're labels, and labels are meant to be destroyed."


– Soulages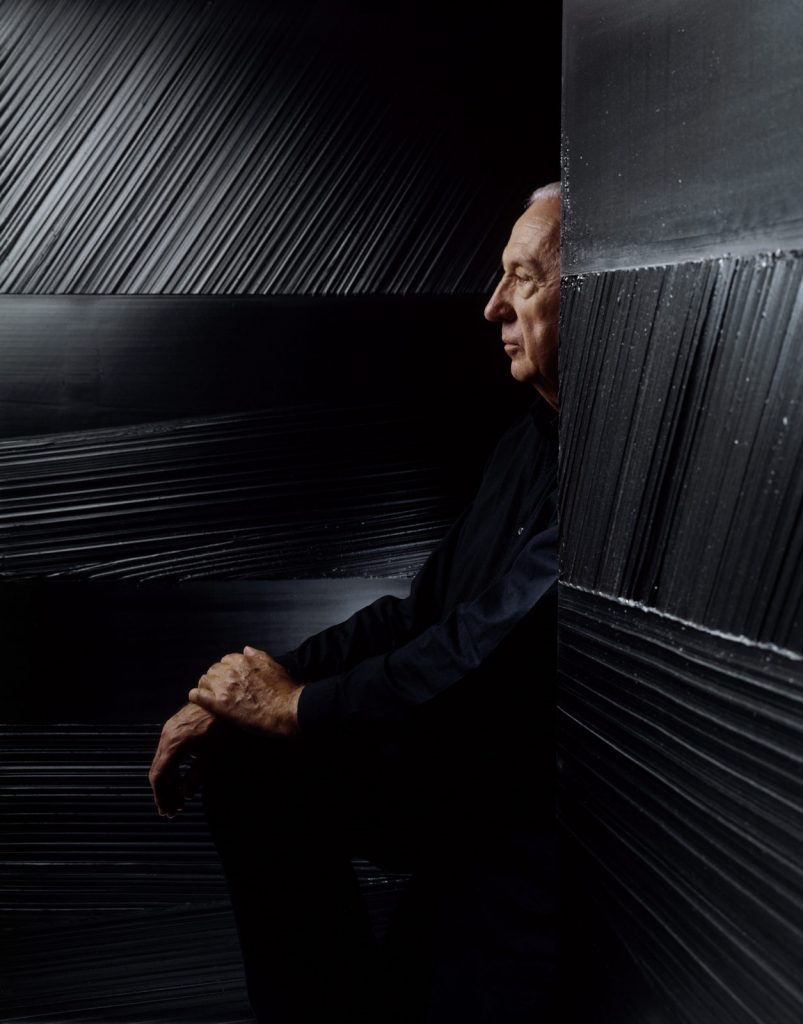 Awards and Acclaims
Grand Prix for Painting (Paris, 1975)
Rembrandt Award (Germany, 1976)
Foreign Honorary Member of the American Academy of Arts and Letters (1979)
Grand Prix National de Peinture (France, 1986)
Praemium Imperiale for painting (Japan, 1994)
Austrian Decoration for Science and Art (2005)
Prix Julio González (Valencia, 2006)
La Légion d'Honneur (Paris, 2015)
Grand Prix du Rayonnement Français (France, 2019)
---
Written by Andrej Vidović.
A Word from the Founder, Zest & Curiosity
With utmost pleasure, I have been working for the second time with our esteemed contributor Andrej Vidovic. As he kindly reminded me that Soulages will be celebrating 100th year birthday and having the significant and important retrospective at Louvre last year, we both felt strongly that this should be a focus of our new article for Zest & Curiosity. Andrej had passionately worked on the article and also worked diligently to source images used that represent Soulages' work. Even I was familiar with Soulages, however, through this article, I have enjoyed learning more. I felt the tremendous joy to see his astonishing paintings and to appreciate his work, especially the use of light. Andrej, I will be forever grateful for this captivating read.
Enjoy in exploring legendary Pierre Soulages, the dear reader.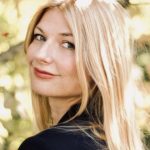 – Tijana
Editor-in-Chief and Creative Director
Zest & Curiosity